We've compiled our most popular destinations of 2018, and we have a great mix of swimming adventures from around the globe. We took thousands of guests on these incredible swimming holidays in 2018, will you come and swim with us here too?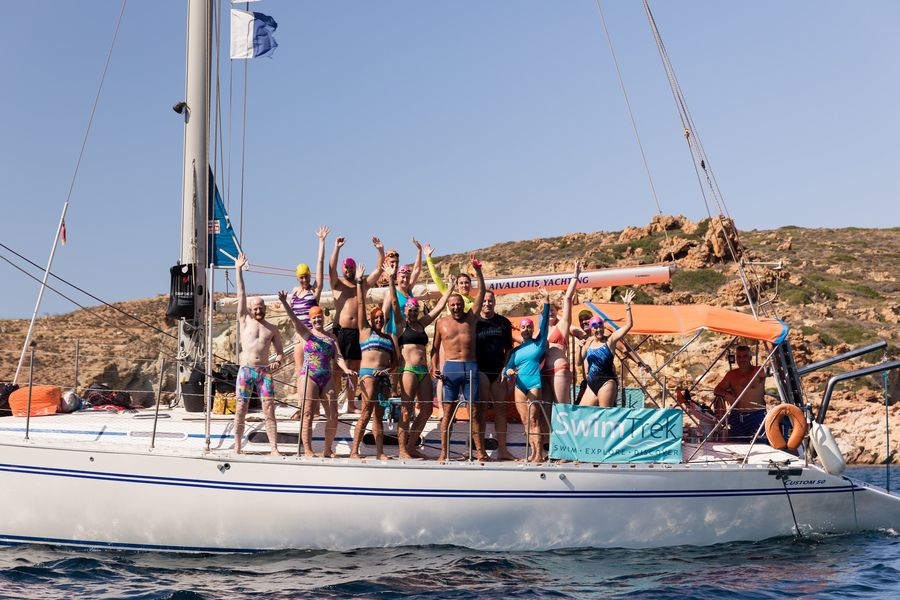 Our most popular destination of 2018 was the stunning Greek island of Milos, and it's very easy to see why. With dazzling white cliffs rising out of the shimmering blue water, this swimming holiday has beautiful sights at every turn, with stunning arches and caves to swim through and alongside. A great trip for swimmers that revel in enjoying remote, beautiful locations, make sure you don't miss this dream Greek getaway.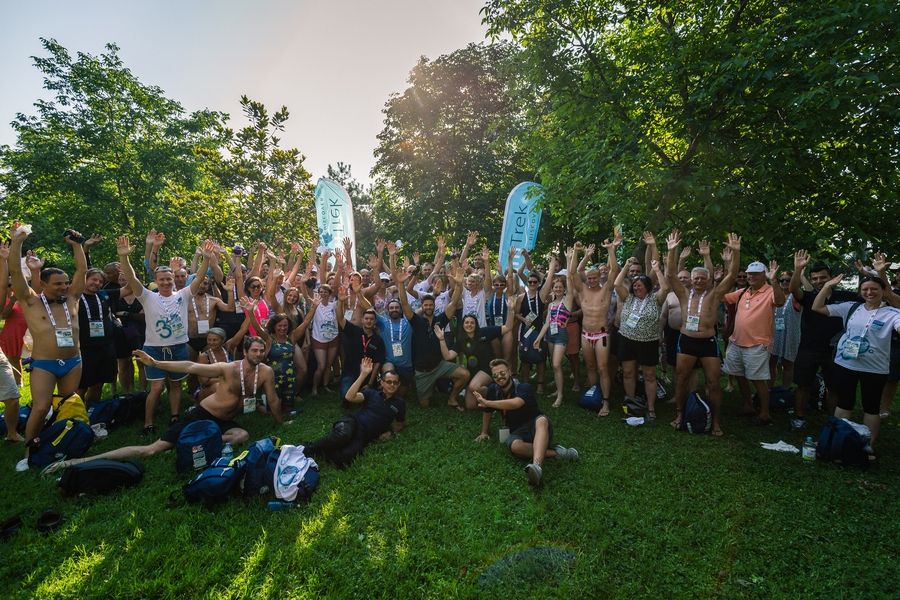 For those searching for an incredible swimming challenge to complete, look no further! This trip builds towards an epic swimming race down the Bosphorus Strait of Istanbul, crossing between continents as we swim from the Asian to the European side of Istanbul. Take on something thing extraordinary and enjoy your successes with hundreds of other SwimTrekkers around you to share in your achievements. This long weekend trip is a great way to satisfy your travel and swimming urges but can also be easily extended to take in more of this fascinating city where East meets West if you're not quite ready to leave!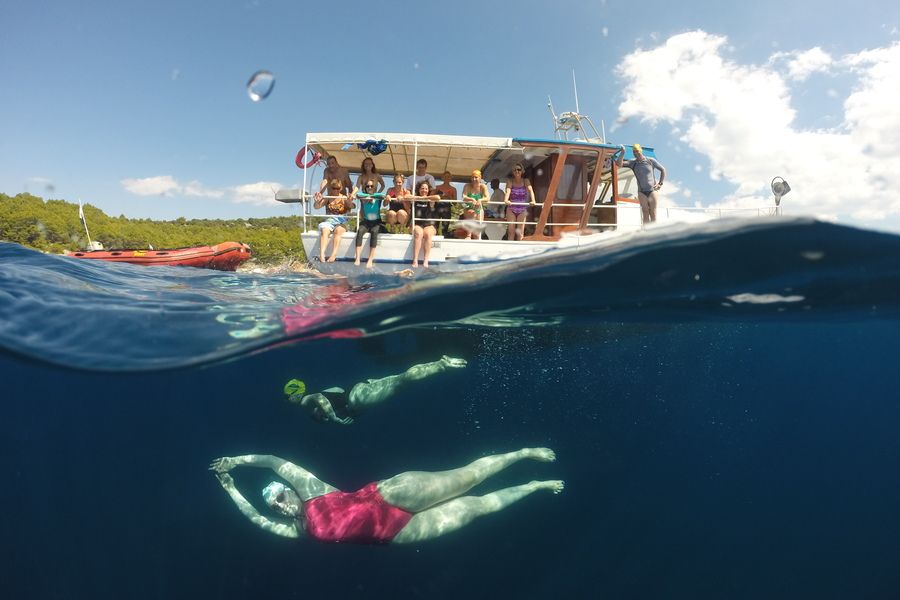 Our most popular Croatian swimming holiday, the Dalmatian Coast trip welcomes guests to explore tiny, remote islands in the Dalmatia region on a mix of crossing and coastal swims. One for the purists, this is a swimming holiday at its simplest and best; warm temperatures in the sea and air, interesting nooks and caves to discover around each corner and quiet locations to enjoy our surroundings, a perfect getaway to enjoy some interrupted swims.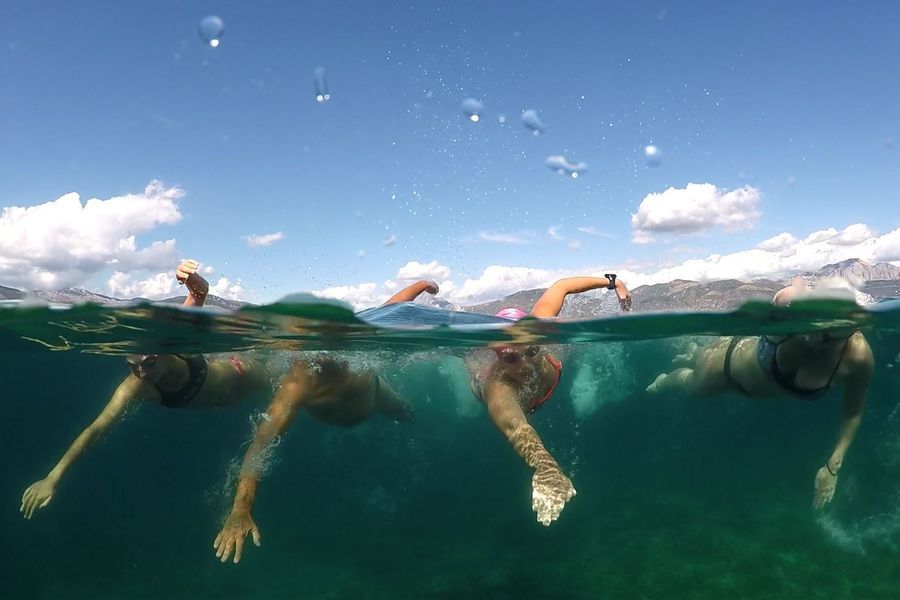 A stunning gem of the Adriatic coast, the Montenegro fjords trips allows swimmers to enjoy a mix of water types to and incredible backdrops, from the imposing fjord like mountains that surround the stunning bay of Kotor to the expansive greenery of Lake Skadar and its views across to Albania. An incredible trip that allows guests to see the many beautiful sides of Montenegro.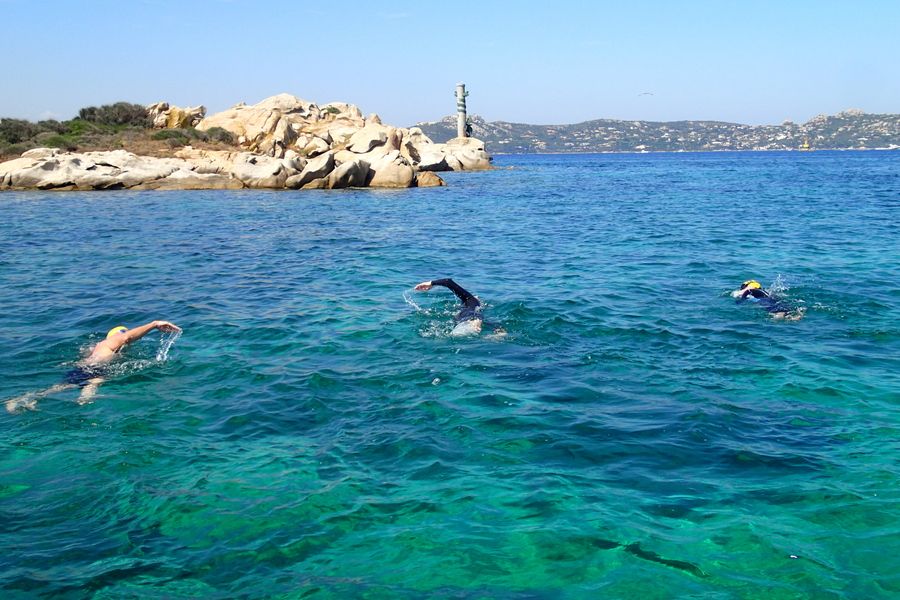 Escape to a remote Italian getaway and experience some fantastic swimming and a relaxing atmosphere. Based on the charming island of La Maddalena, this swimming holiday sees guests enjoying brilliant turquoise seas, swimming around the neighbouring islands and mixing in some fantastic walks that offer up great views over the islands. Time permitting, there is the chance to visit the pretty sight of the Spiaggia Rosa on Isola Budelli, where pink sand lines the beach.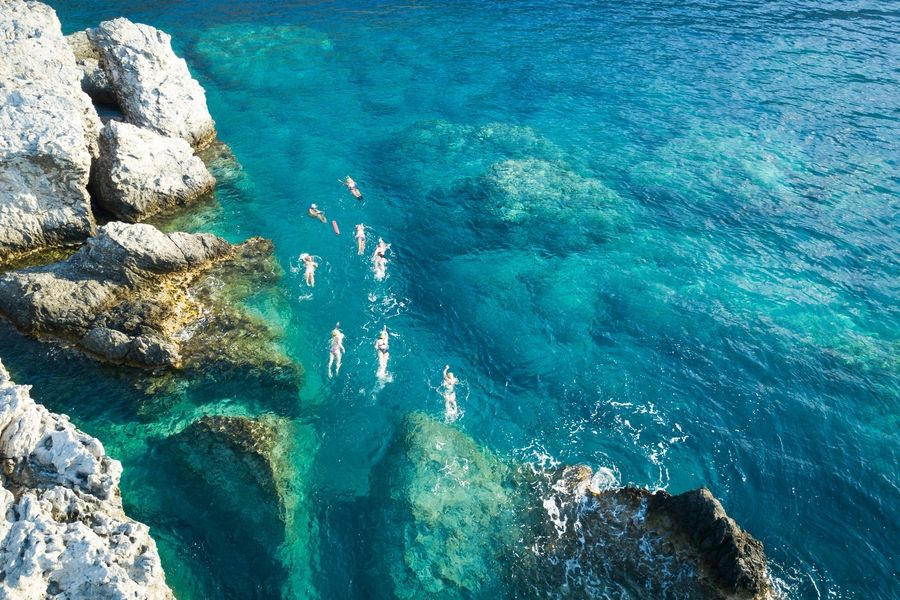 A fantastic chance to explore the rocky arid cliffs of Greece's largest island, our swimming holiday to Crete offers up a new side of this popular destination to discover. We'll complete coastal swims along the reddish cliffsides along the south of island from the Samaria Gorge to Agios Nektarios and return in the evening to the charming fishing village of Loutro, with traditional white buildings stretching up into the mountains. A blissful, swimming holiday awaits you here.
A true once in a lifetime trip, this holiday is a nature lover and swimmers dream. Bringing together the charm of a remote location, incredible swims and wildlife such as seals, turtles and marine iguanas joining you on your swim, this is a trip unlike anything else we offer. These trips consistently sell out every year, and we can't wait to bring even more of you to this incredible part of the world.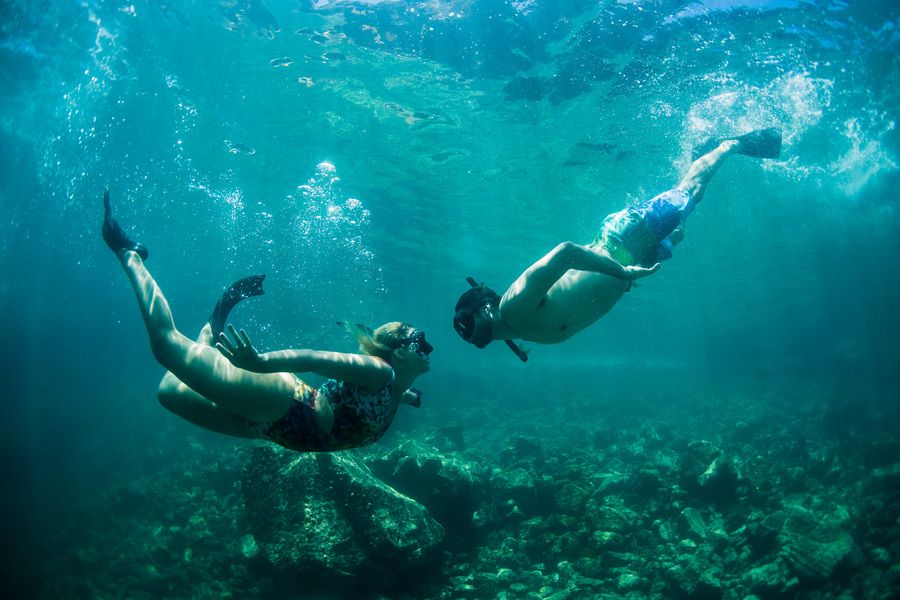 The original SwimTrek tour, this trip offers up the chance to stay on two different islands and have the unusual opportunity to literally swim between to the two! A great trip to truly explore islands hopping through swimming, this holiday sees guests discovering the incredible landscape strewn with windmill dotted islands and classic warm Greek waters that are at the top of many holidaymakers lists.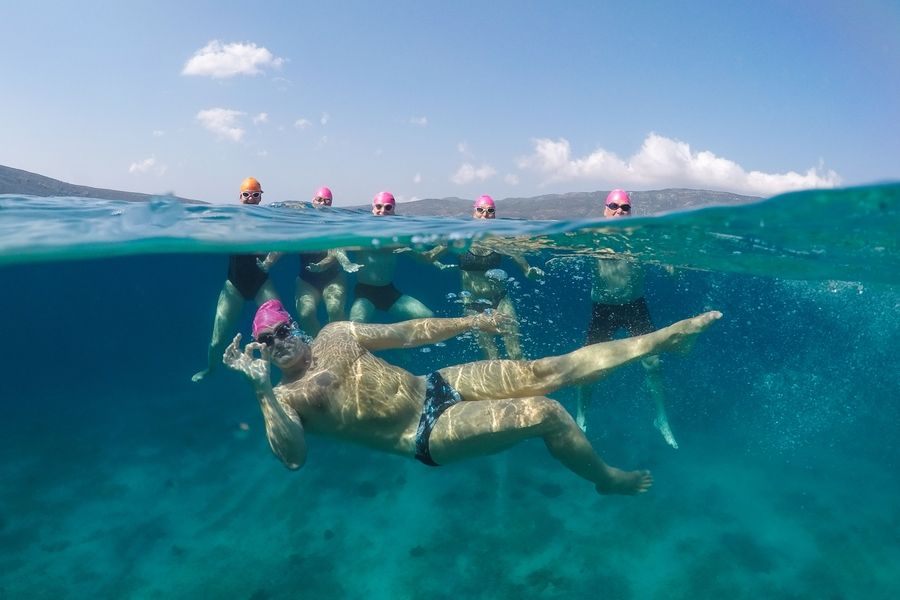 Our Greek trips are certainly some of our most popular holidays, but our Sporades tours offers a slightly different kind of Greece getaway. Based north east of the Greek mainland whereas the most popular island destinations lie south east of the mainland, our Greek Sporades trip features a lot more greenery, and the chance to get to know Alonissos and its neighbouring islands intimately. And if your lucky, you may be joined on your swim by the native Mediterranean monk seal!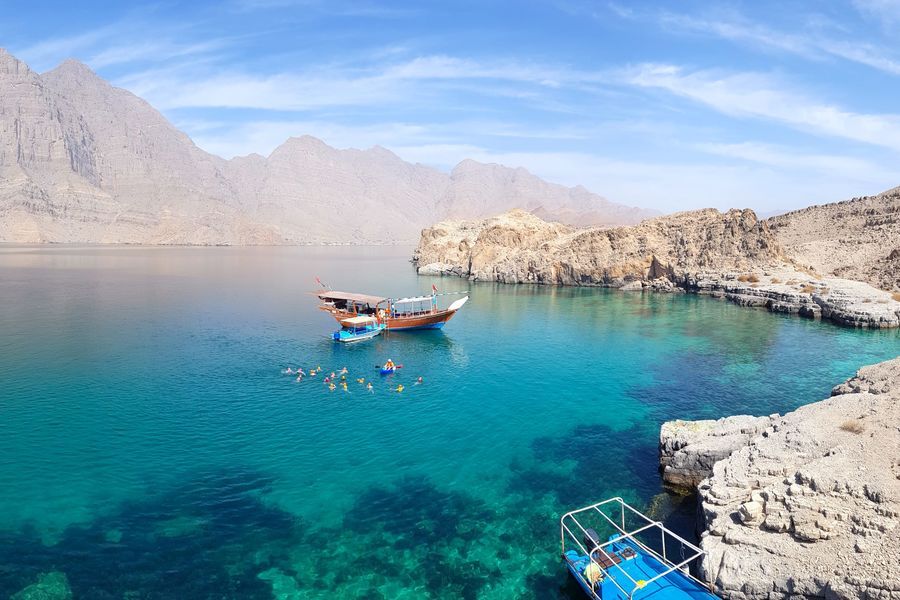 One of our more unusual but still one of our favourite swimming locations, the Oman Fjords is a swimming holiday unlike anything many of our guests would have likely experienced before. This trip sees you swimming alongside the impressive and imposing Oman fjords in the Musandam Peninsula and discovering the inviting hues of the water; a stark contrast to the majority of this largely dry and barren country. You can check out 2017's most popular trips here, read about the most beautiful swimming destinations in Europe and to find out more of all of our packages, click here.
You can check out 2017's most popular trips here, read about the most beautiful swimming destinations in Europe and to find out more of all of our packages, click here.