1. The Baja Peninsula – Mexico
The Baja Peninsula is home to tranquil beaches and diverse marine life in a UNESCO protected area of unspoilt natural beauty. Dramatic cliffs and beautiful hidden coves make swimming in Baja an absolute treat to discover. A week spent here could see you swimming amongst sea lions, colourful fish, turtles and the occasional whale shark in clear warm water that averages around 27 degrees!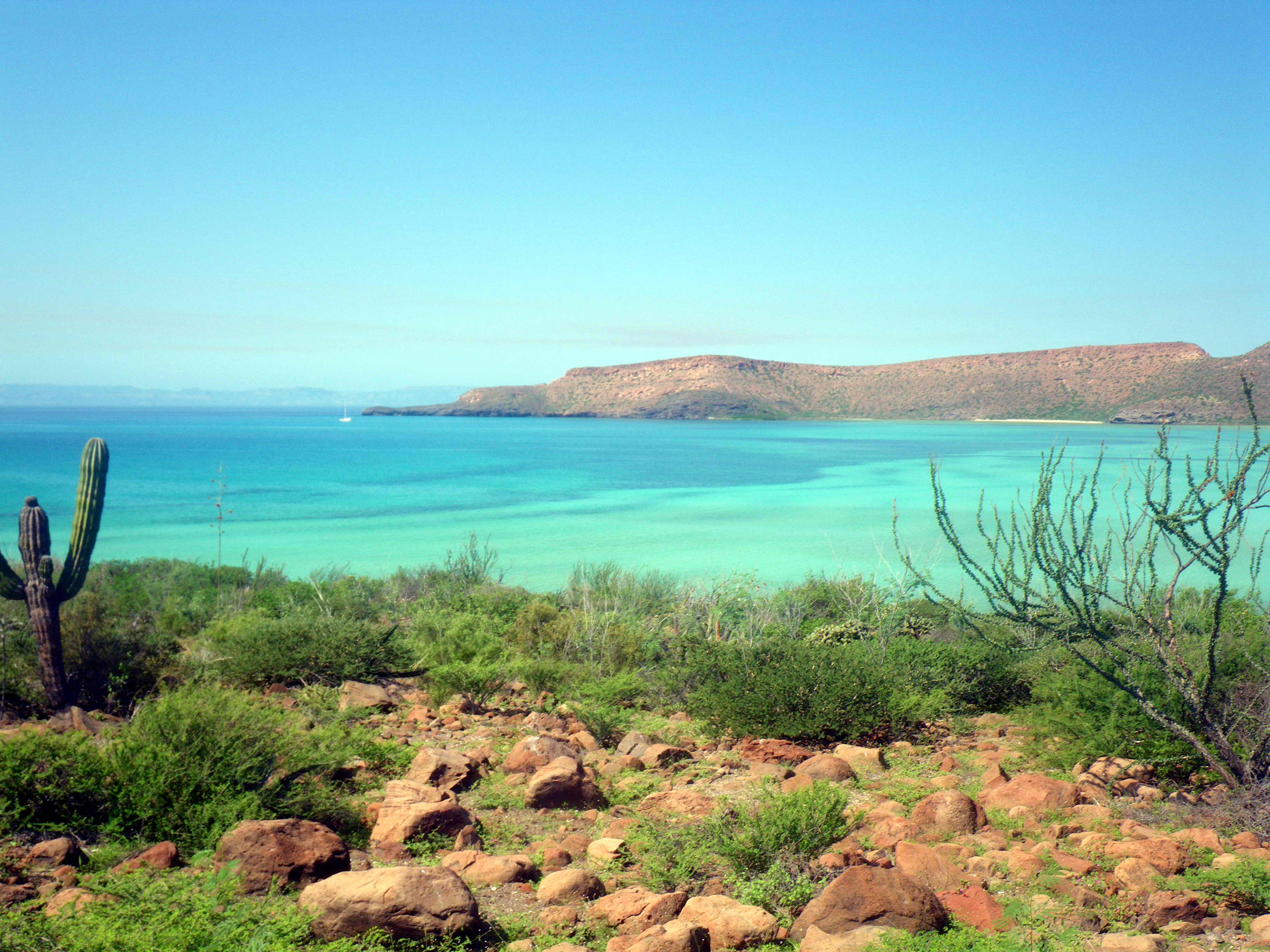 2. Oman Fjords - Oman
The Musamdam Peninsula combines dramatic red rock formations and turquoise waters, for a truly epic swim. Discover untouched and isolated natural environments and absorb the stunning scenery whilst swimming alongside the friendly local dolphins! If adventurous swims, warm waters and incredible scenery sounds like your ideal swimming experience, the Oman Fjords could be for you!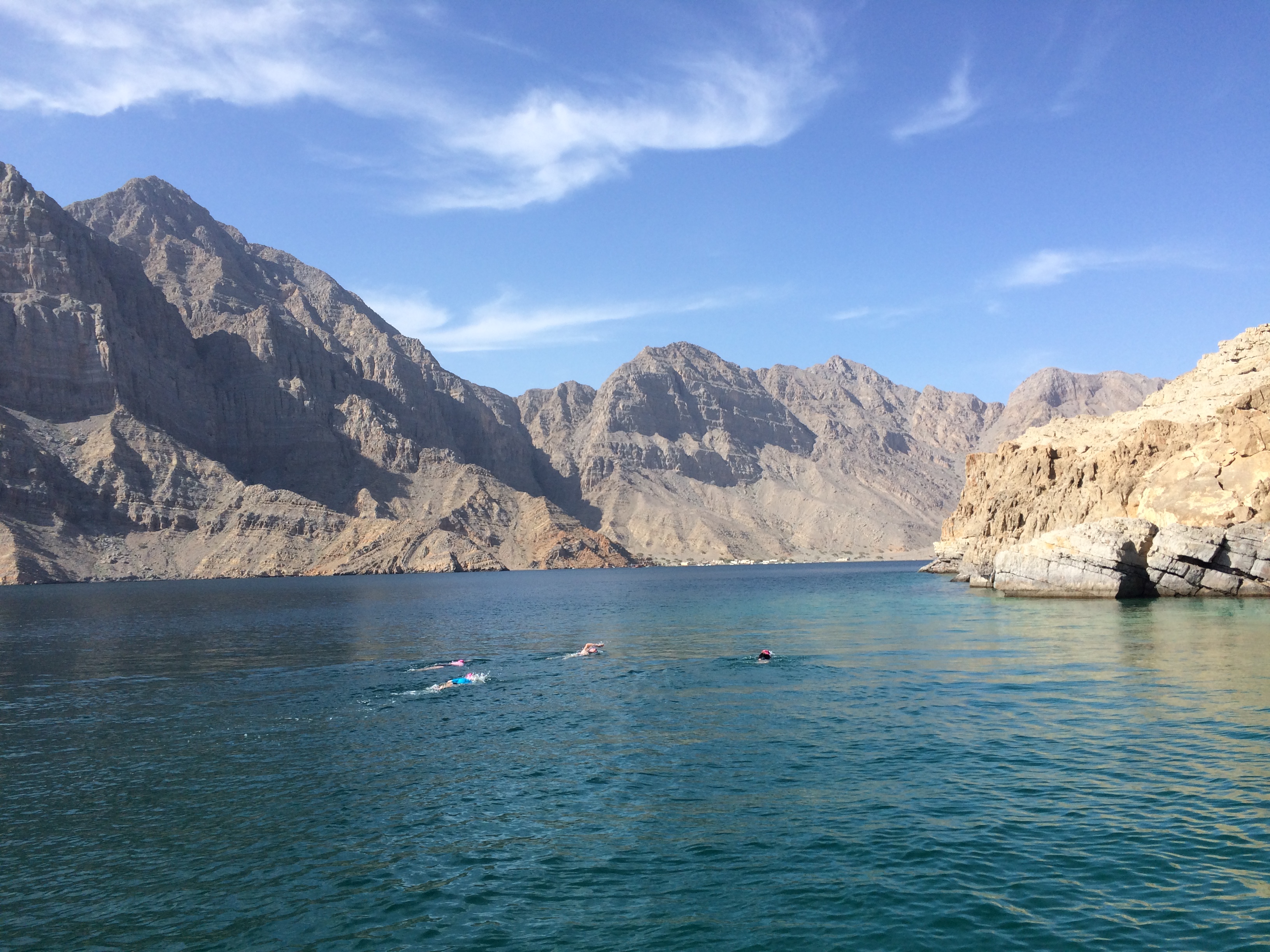 3. Lake Bled - Slovenia
The fresh emerald green waters of Lake Bled surrounded by the beautiful Slovenian Alps are a sight that must be seen to be believed. Swim to the picturesque 17th century pilgrimage church on Bled Island whilst absorbing the stunning scenery, make your way across Lake Bohinji and take a refreshing dip in the cool waters of the Kazjak waterfall.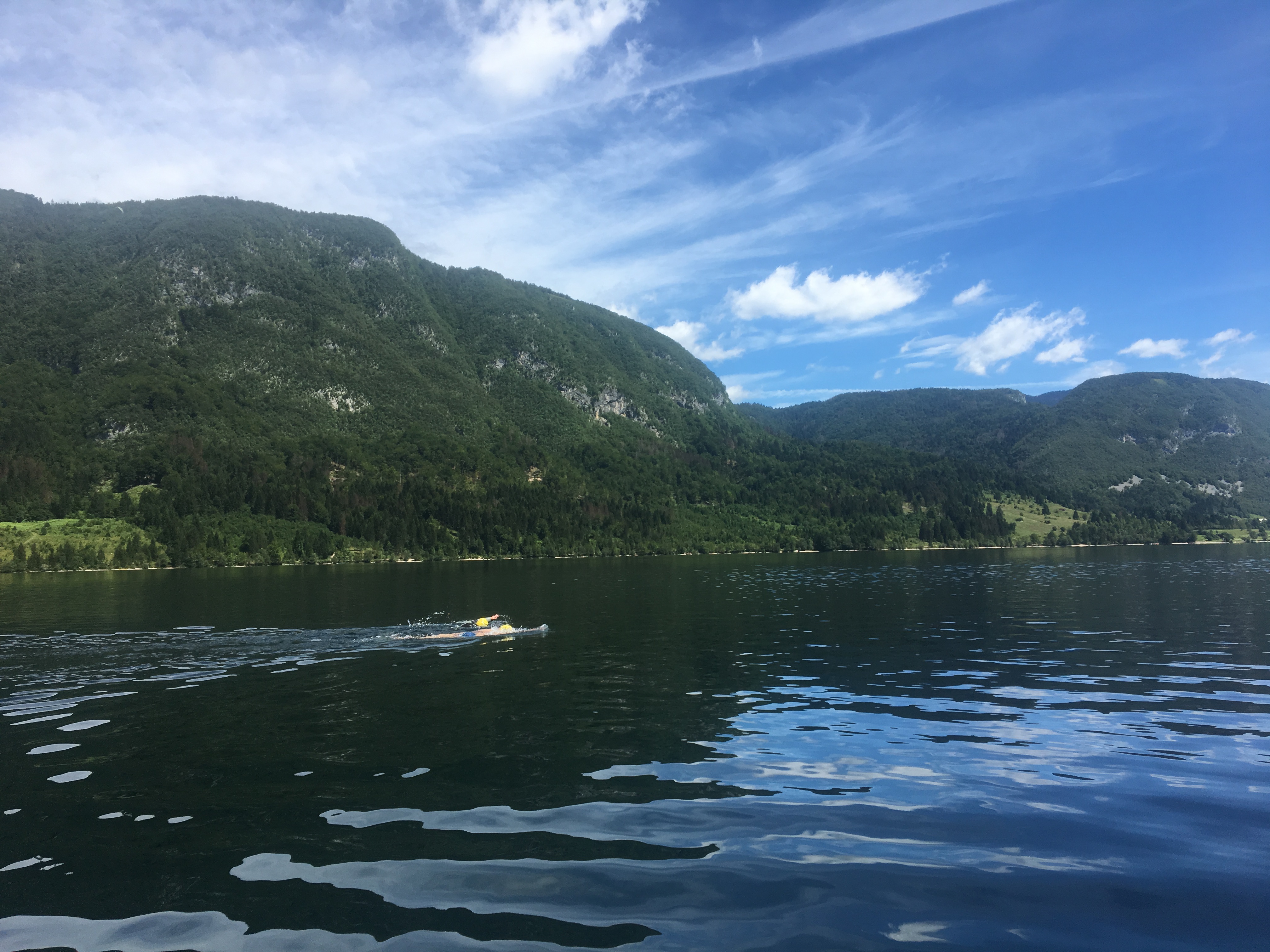 4. Tenerife - Volcanic Coast
The Volcanic Coast of Tenerife offers a unique swimming experience unlike any other with its black sand beaches and deep blue Atlantic Ocean water. Home to the Tenerife Top Training Facility, a vacation here can be spent improving and refining your swimming skills with professional technique analysis and coaching using state of the art hydrodynamic flumes. After training sessions, soak up the sun and the beautiful cliff faces or take a hike down the famous Masca Gorge.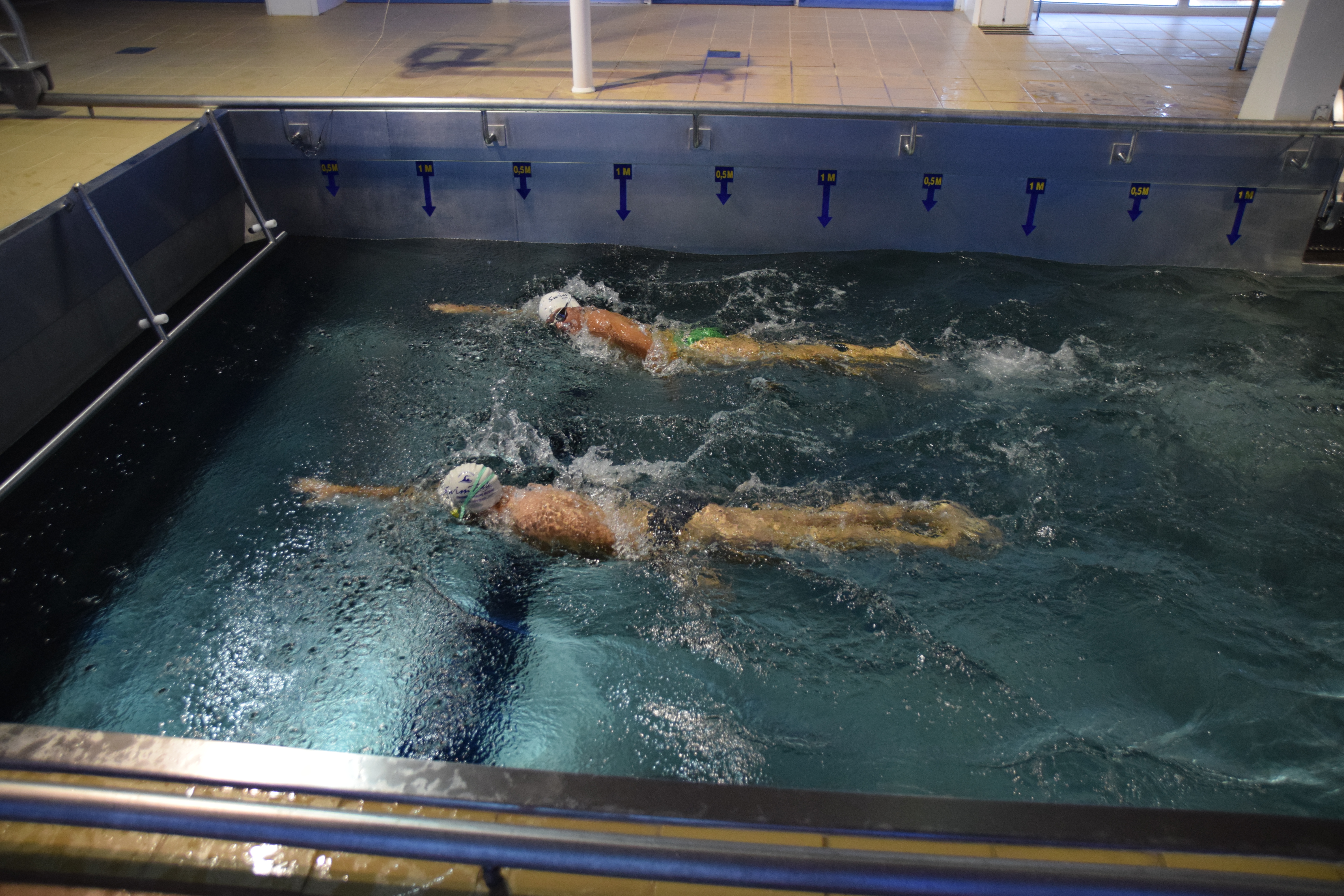 5. Greece - Greek Cyclades
The Greek Cyclades is home to some of the most breath taking caves, arches and other underwater topography the Mediterranean has to offer alongside beautiful blue waters. Complete crossings between stunning islands and take advantage of the unique, dramatic coastline with rewarding coastal swims. The Greek Cyclades has always proven a favourite amongst open water swimmers, being the first trip SwimTrek ever released back in 2003 and remaining one of the most popular!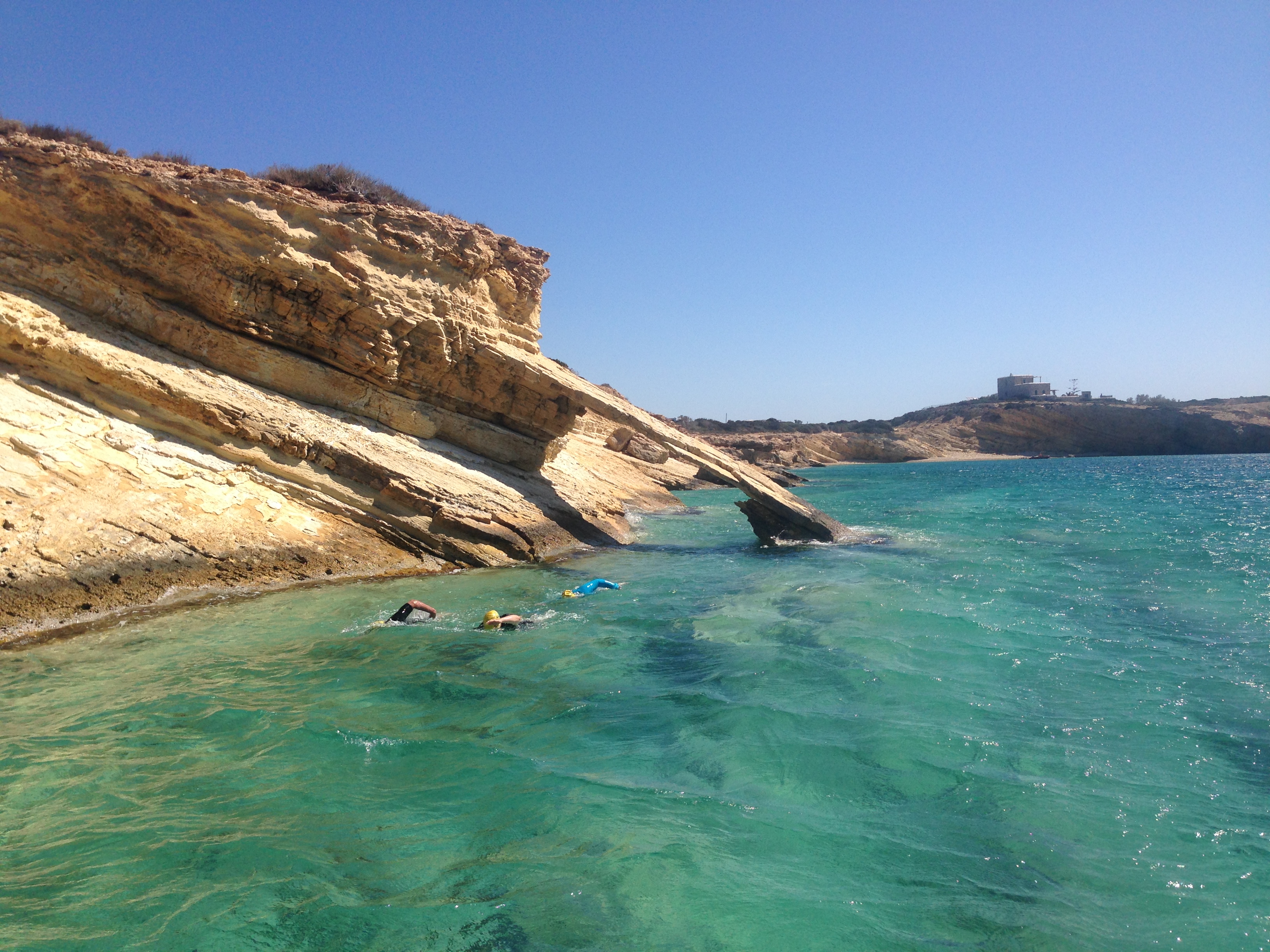 6. River Canyons – Arizona, USA
Immerse yourself in the famous stories of the Wild West whilst swimming amongst the breath-taking river canyons in Arizona. Here you can explore the beauty of the Apache trail and surroundings of Saguaro Lake, Canyon Lake and Apache Lake. In water temperatures at around 23 degrees, it's unlikely you'll need a wetsuit for this epic Wild West adventure.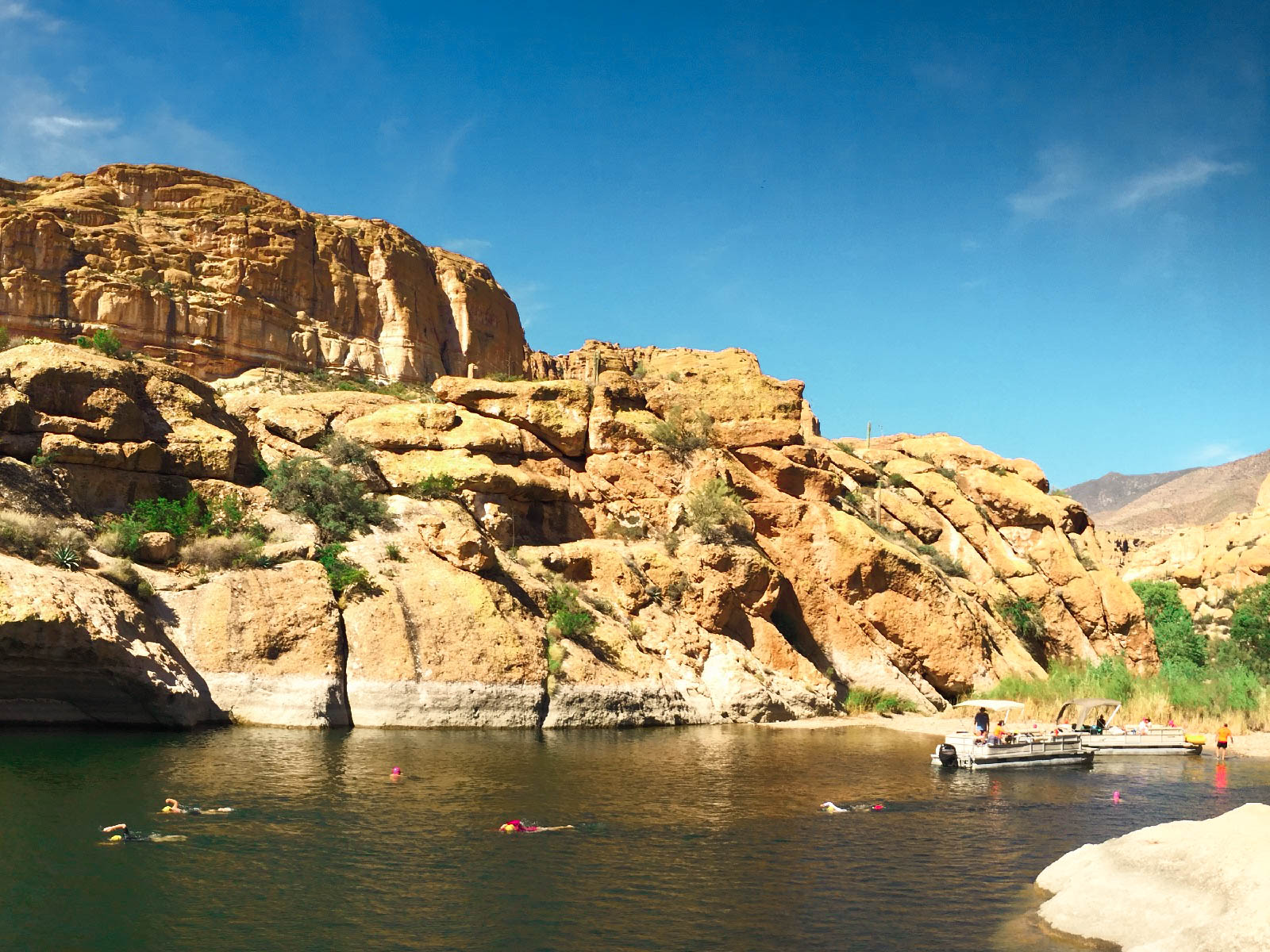 7. Montenegro Fjords - Montenegro:
Montenegro offers a truly unique swimming experience surrounded by a beautiful mountain back drop. Swim towards the Albanian border in the stunning Lake Skadar, explore hidden coves, tranquil bays and beautiful coastlines and take in Montenegro's finest landscapes. With imposing mountains rising out of the area's fjords, lakes and seas, this is a unique opportunity to discover the breath-taking natural beauty of such a scenic and historic corner of the European continent.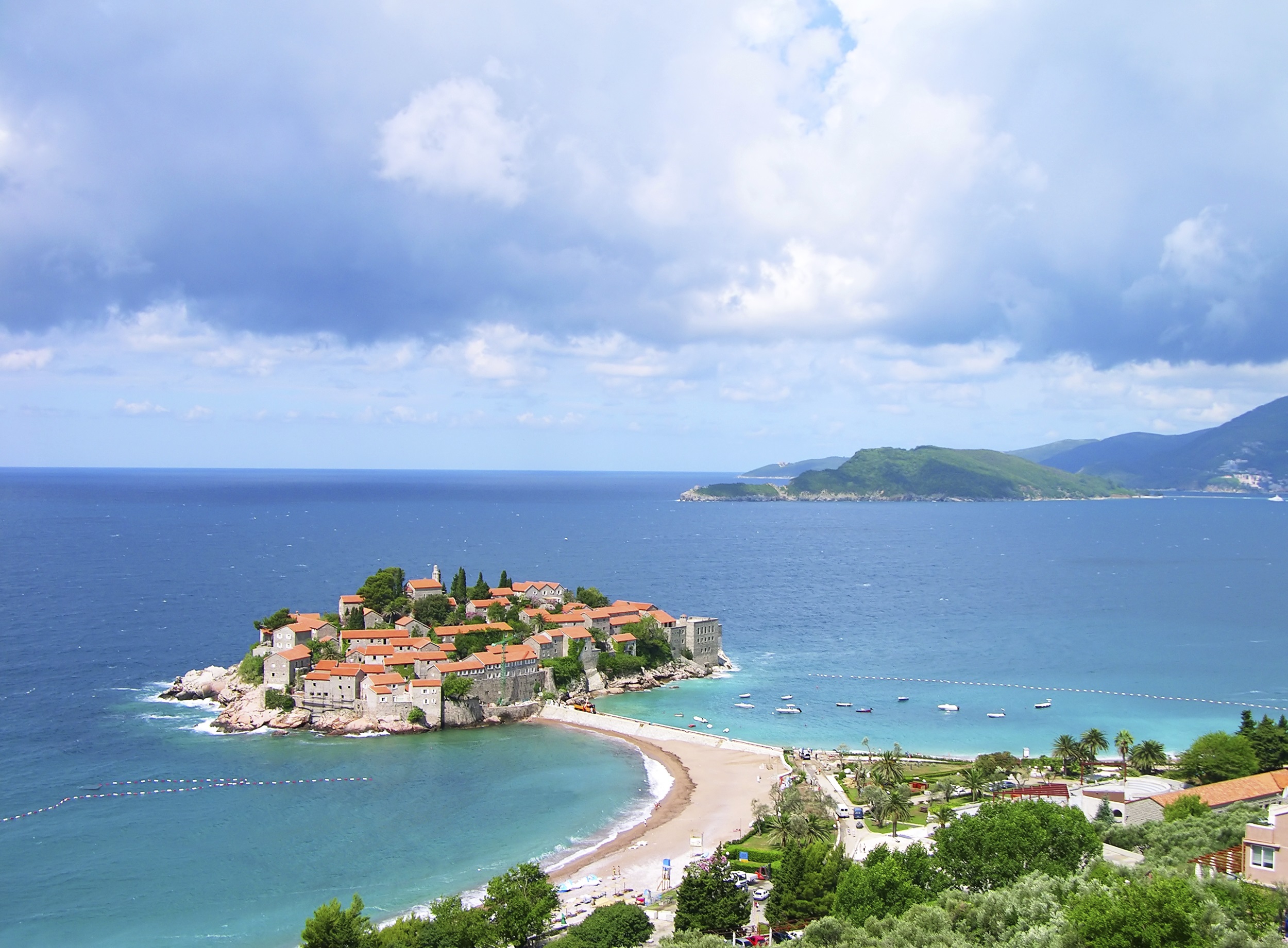 8. Lake District – United Kingdom
The Lake District National Park lies in the county of Cumbria and covers around 700 square miles of England's most beautiful scenery. It's a region of high mountains, deep valleys, large lakes, remote tarns and spectacular waterfalls. It is an excellent location to develop your open water swimming skills and a perfect chance to escape the hustle and bustle of everyday life and disconnect for a few days in the stunning British countryside.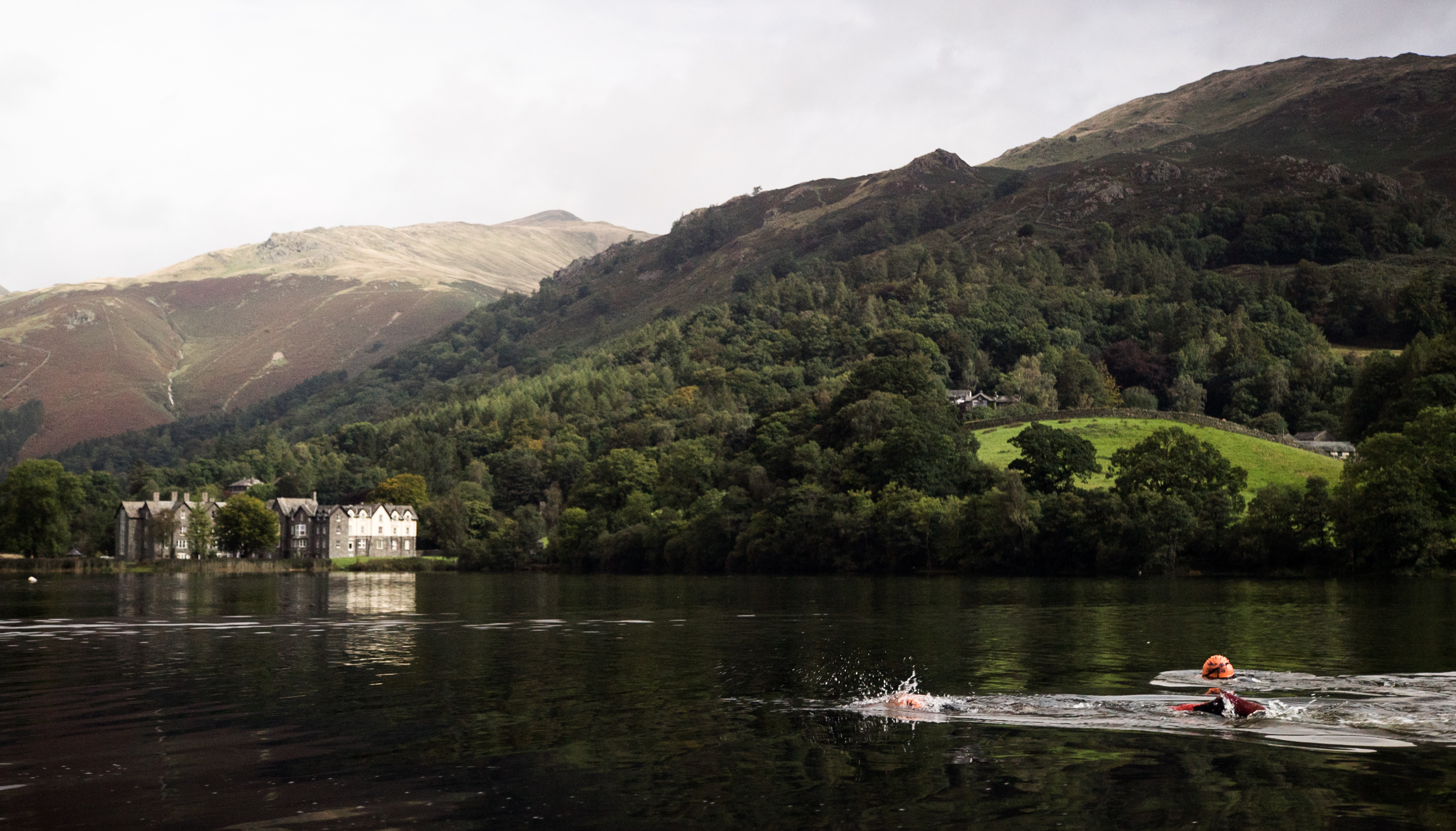 9. Kornati Islands – Croatia
Explore the scattered islands of Kornati National Park, comprised of over 130 islands which are renowned for their barren, lunar-like appearance. This beautiful section of Croatia's famous Dalmatian Coast offers a huge range of unforgettable swims. The lack of sand in this area makes the water clarity superb, while the islands and islets offer a wide variety of swimming options.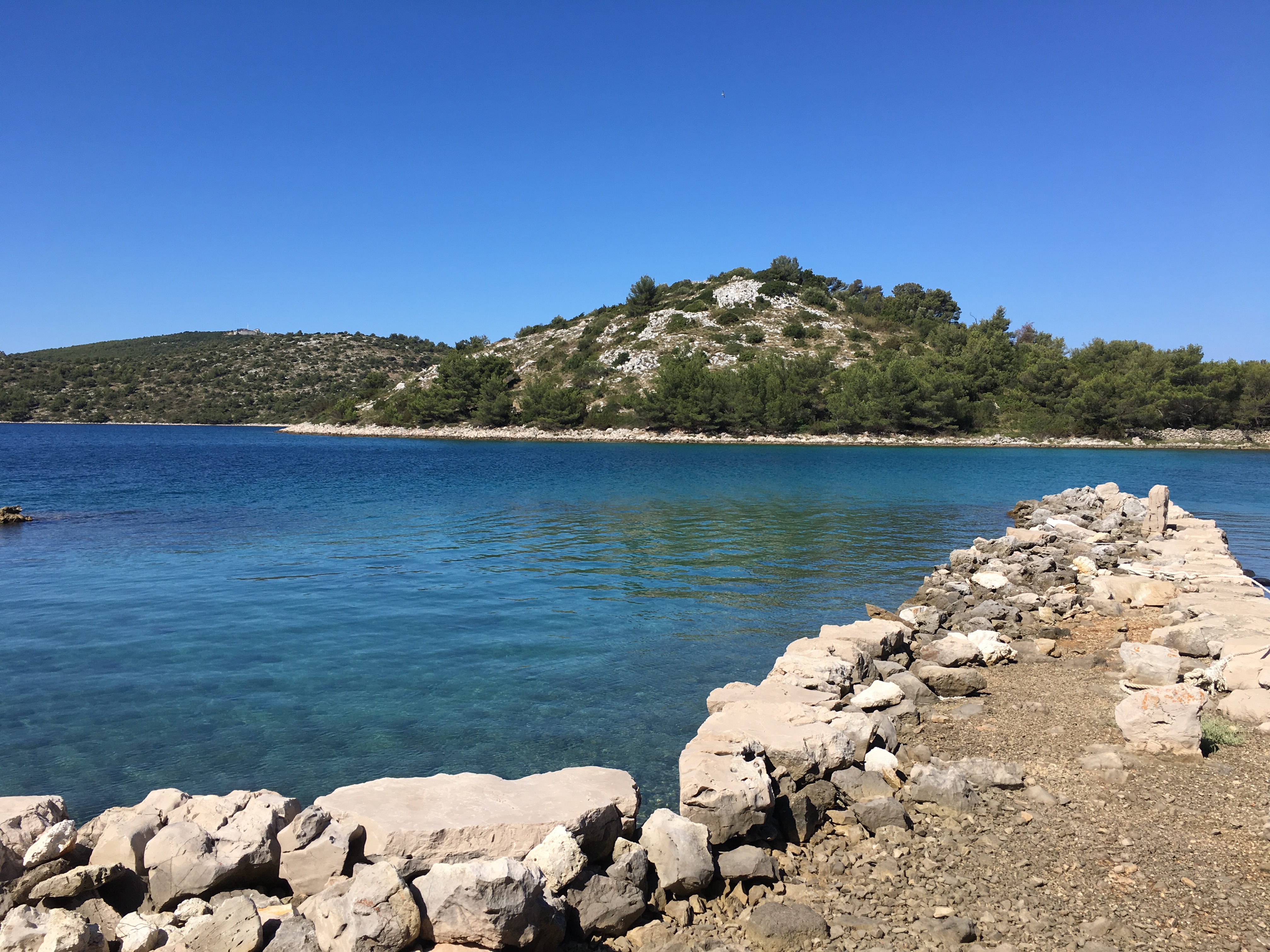 10. The Maldives
The Maldives offers once-in-a-lifetime swims amongst the breath-taking atolls and pristine beaches. Swim in some of the world's clearest waters and discover the incredible reefs that exist just below the surface, as well as the turtles, eagle rays and exotic fish that call this stunning location home. The blue skies, crystal clear waters and a mesmerising array of coral and marine life of the Vaavu and South Malé atolls makes it a peaceful sanctuary and reinforces The Maldives reputation as a world renowned island paradise.