Our Awards
We love creating and running swimming holidays that open water swimmers enjoy. At SwimTrek, we are the market leader in providing swimming holidays and have been recognised by some of the most prestigious awarding bodies as delivering an exceptional service.
Our awards are not just a testament to the quality of our trips, but also the satisfaction they provide to our wonderful guests.
---
The Queen's Awards for Enterprise
The Queen's Awards are the highest official UK awards for British business. Only a handful of companies are selected each year to be honoured with the Queen's recognition of outstanding achievement in UK business in the categories of innovation, international trade, sustainable development and promoting opportunity through social mobility.
SwimTrek won the Queen's Award for Enterprise in 2017 in the innovation category, recognising the truly pioneering aspect of the company and the groundbreaking work founder Simon Murie and the SwimTrek team have achieved in the establishment of the open water swimming holidays market.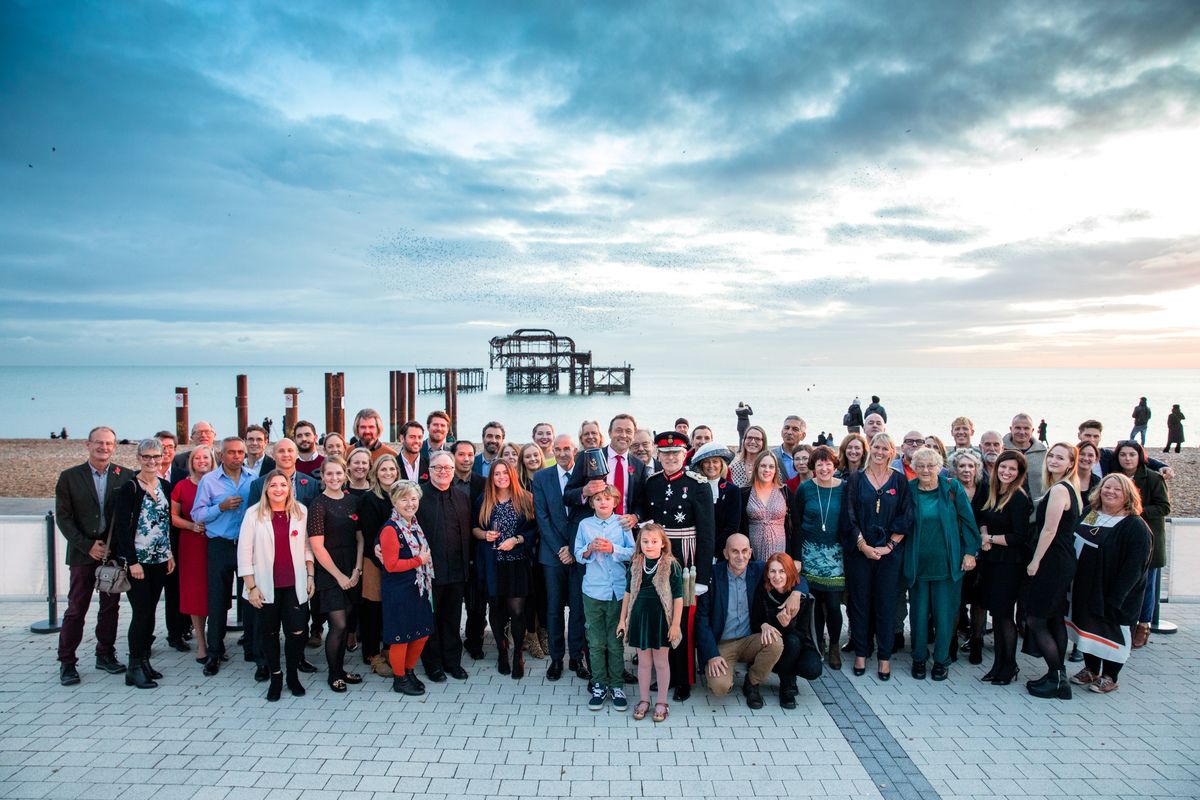 SwimTrek staff, friends and family at the celebration in 2017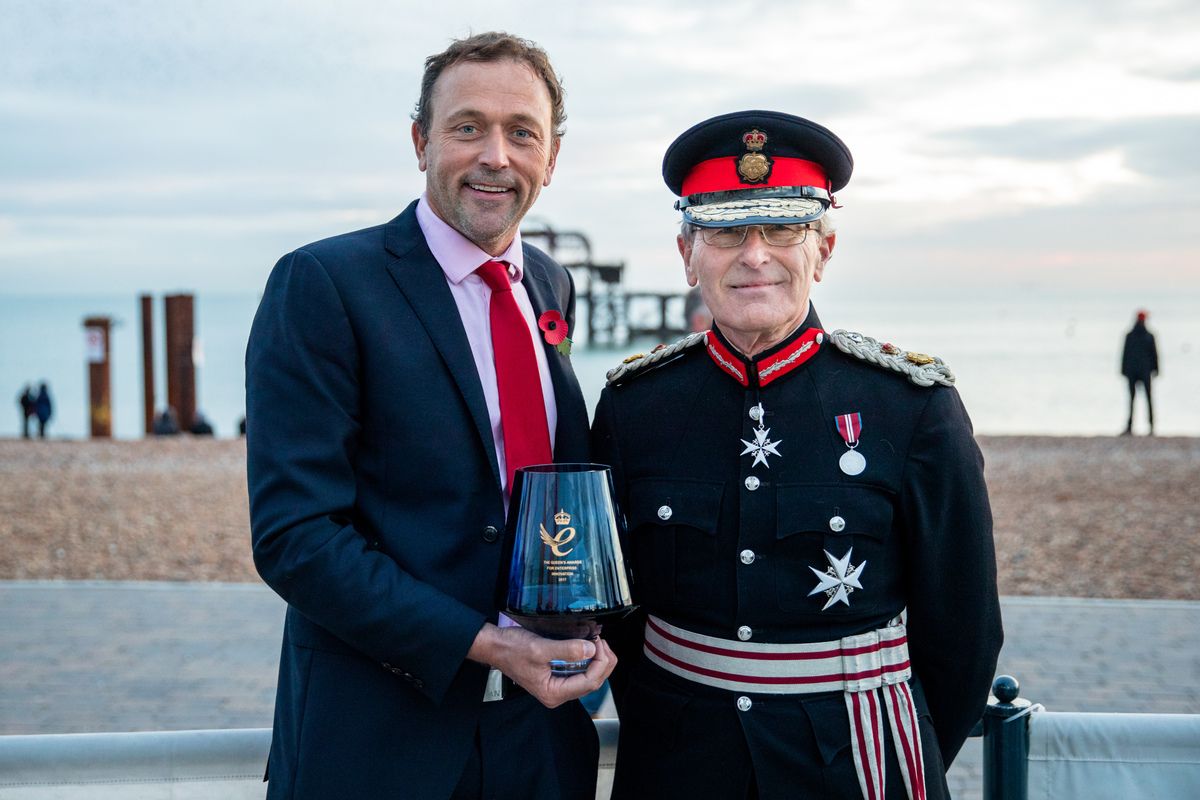 Simon receiving the Queen's award from the Lord Lieutenant of East Sussex
British Travel Awards
The British Travel Awards is the largest consumer poll on companies operating in the UK leisure and tourism sector.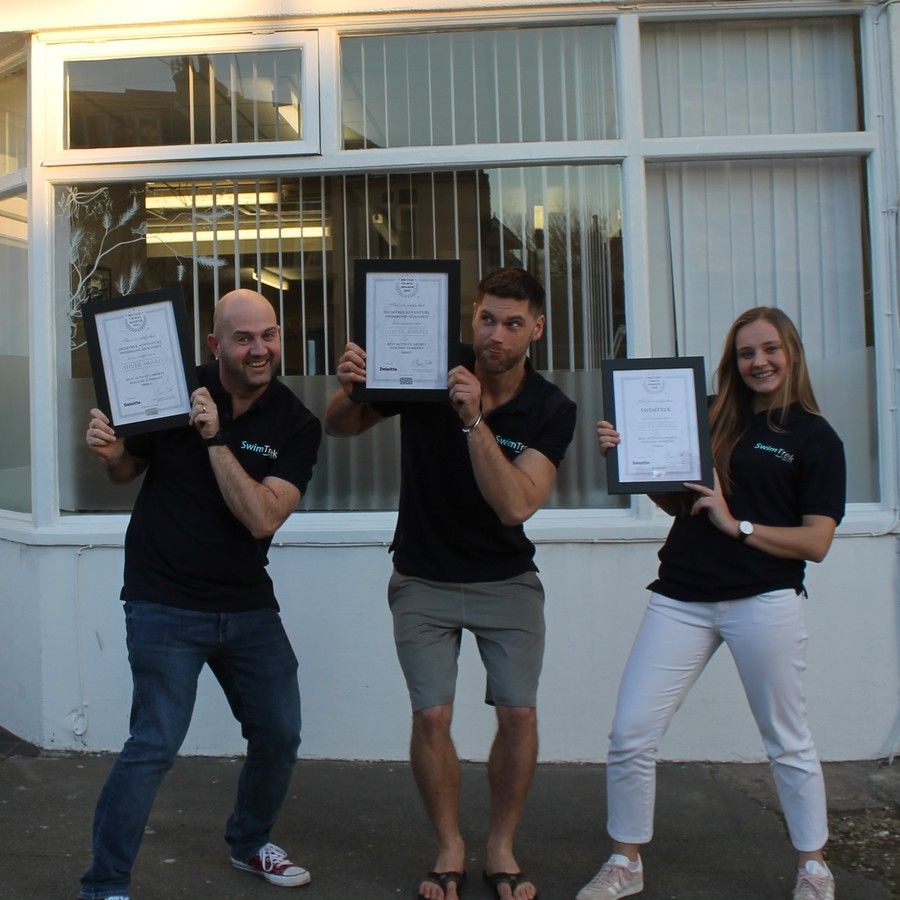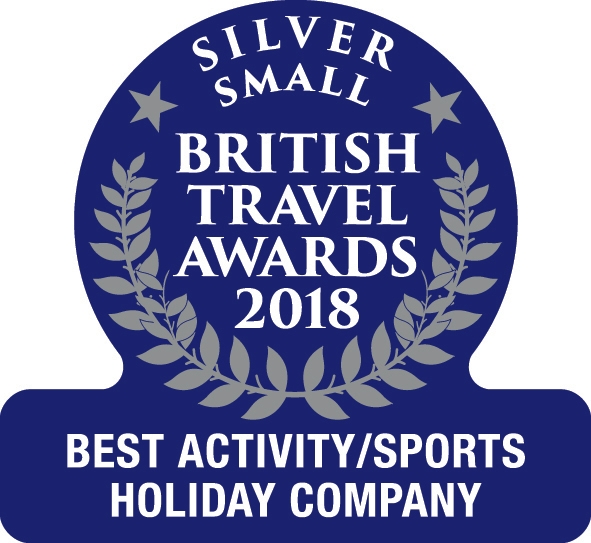 SwimTrek are particularly proud have won multiple British Travel Awards as these are voted for by the public, and so we thank our passionate SwimTrek supporters for continuing to vote for us each year. SwimTrek is thrilled to have won three consecutive silver awards in the 'best small activity/ sports holiday company' category from 2016-2018, and we're aiming for gold in 2019!
---
We're thrilled to be honoured with these awards that recognise our hardworking, creative and innovative nature. Our greatest love is providing unforgettable swimming experiences and to win these awards in the process is a tremendous honour.