Croatia is one of the most beautiful swimming locations in the world. We love swimming there and that's why we run several trips to discover the beauty of this Adriatic country. But which swimming holiday in Croatia is best suited to you? From impressive crossings to coastal swims along the rocky cliffsides of the islands of the Kornati National Park, Croatia offers up so much to curious swimmers.
SwimTrek currently runs 5 swimming holidays in Croatia:
Dalmatian Coast Short Swims – Croatia
Dalmatian Coast Long Swims – Croatia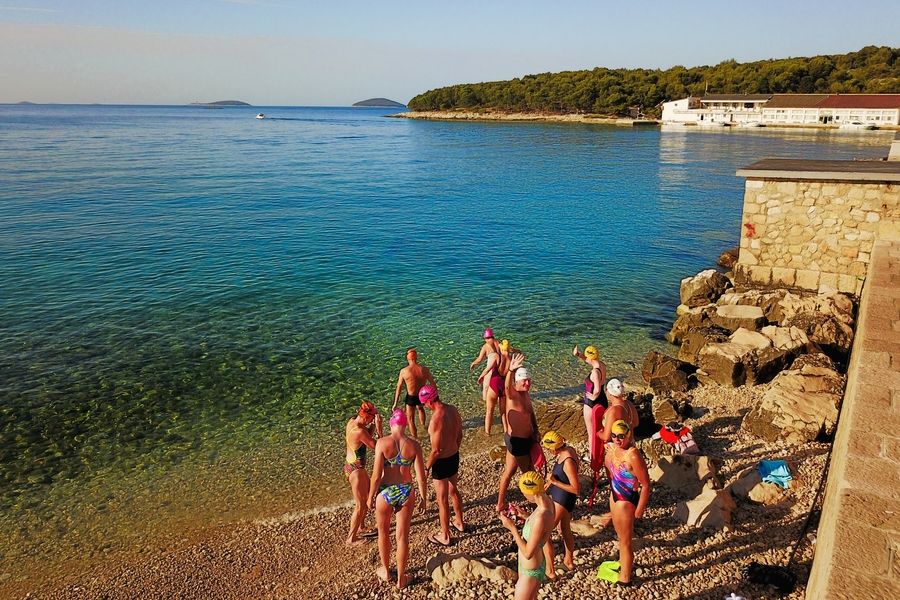 What you'll get on all our Croatia swimming holidays
A true island-hopping experience, our Croatia swimming holidays cover several islands and are perfect for those who love to explore a region in depth. We base ourselves on charming small islets, ideally placed to explore the beauty that surrounds us. During the season in which our trips run, this part of Croatia enjoys warm waters, relatively calm conditions and great visibility and a variety of water hues to enjoy.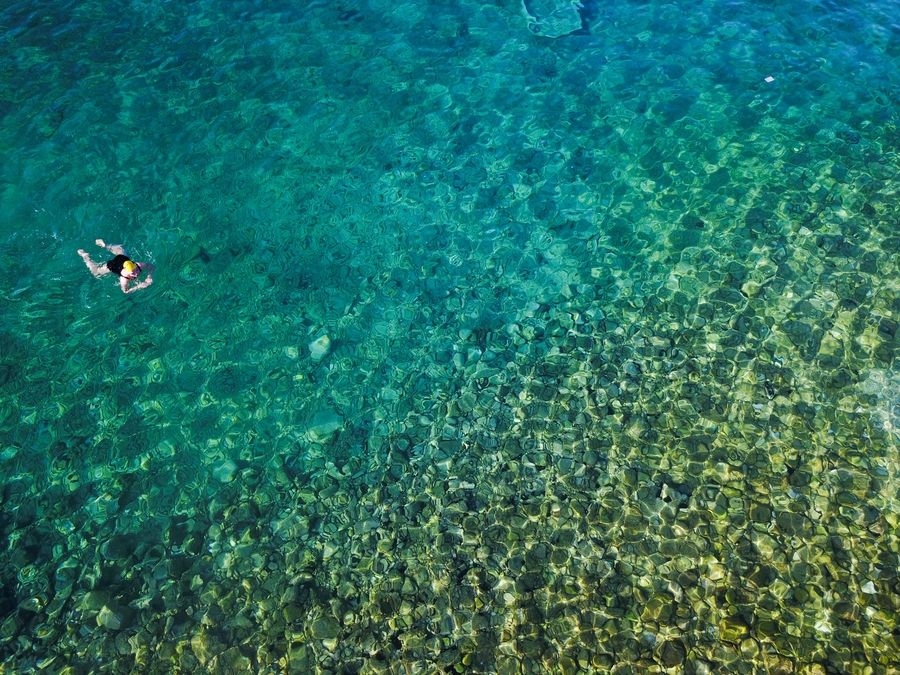 Where they differ
The beauty of our various swimming holidays in Croatia are in the many types of islands that we visit. Our Dalmatian Coast trip is based further south and enjoys more greener and generally flatter islands in comparison to the Kornati National Park region. Also on our Kornati Islands trip, we'll spend more time exploring different areas of the larger island of Dugi Otok, as well as its smaller surrounding islands. Our Ugljan Escape is our only shorter escape swimming holiday in Croatia and is a perfect choice for those looking for a shorter getaway but still want to cover different islands on their trip. Finally, our Dalmatian Coast Long Swims and Short Swims trips give the option for everybody to enjoy this stunning region, whether you love an excuse to stay in the water exploring for as long as possible or you prefer to dip in for shorter sessions.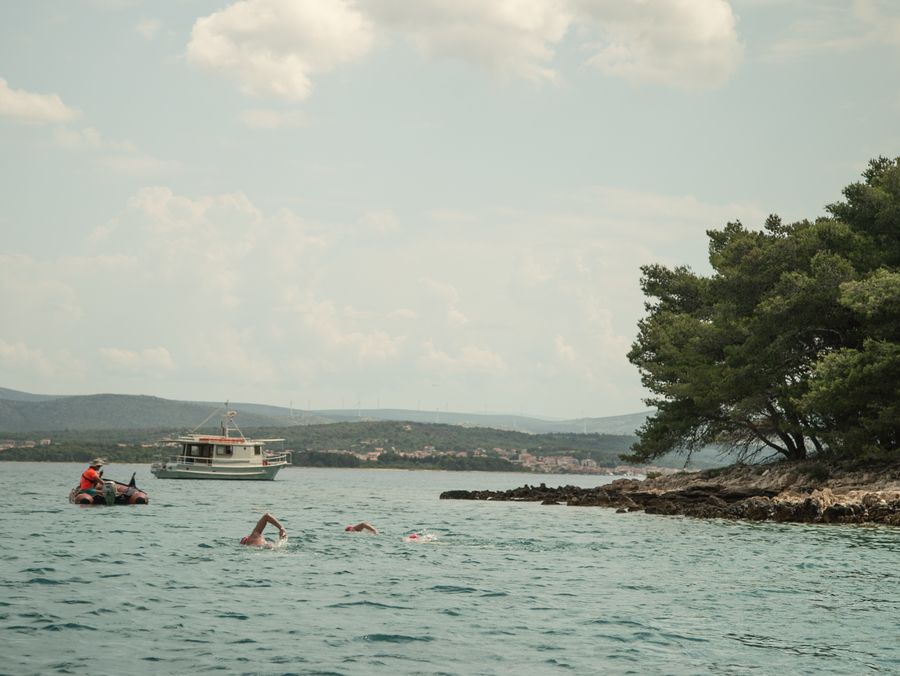 Based just off the coast of Sibenik, this bustling Venetian style city's narrow strait which opens up to the Adriatic Sea is our gateway to the breath-taking Dalmatian Coast region which we'll explore on this trip. Featuring some truly spectacular islands such as Zlarin, Zrije and Tijat, we'll discover charming bays, many of which enjoy a deep blue hue that gradually fades to a glimmering turquoise as they reach the shore. On this trip we cover a mix of very small islands, some only a few hundred metres wide, to slightly larger inhabited islands. This variety allows us to swim across the region through a mix of crossings, coastals and circumnavigations. This is a great option for lovers of a mix of swims and for those who like to discover the hidden nooks of a larger area. SwimTrek also offers a 'long swims' and a 'short swims' version of this trip, where guests who prefer slightly longer and shorter daily swim distances are catered for specifically.
Highlights: Swimming up to the tiny turquoise bays dotted around the region.
Best suited for: curious sea swimmers who enjoy taking many types of swimming routes to their destination.
Duration: 7-day trip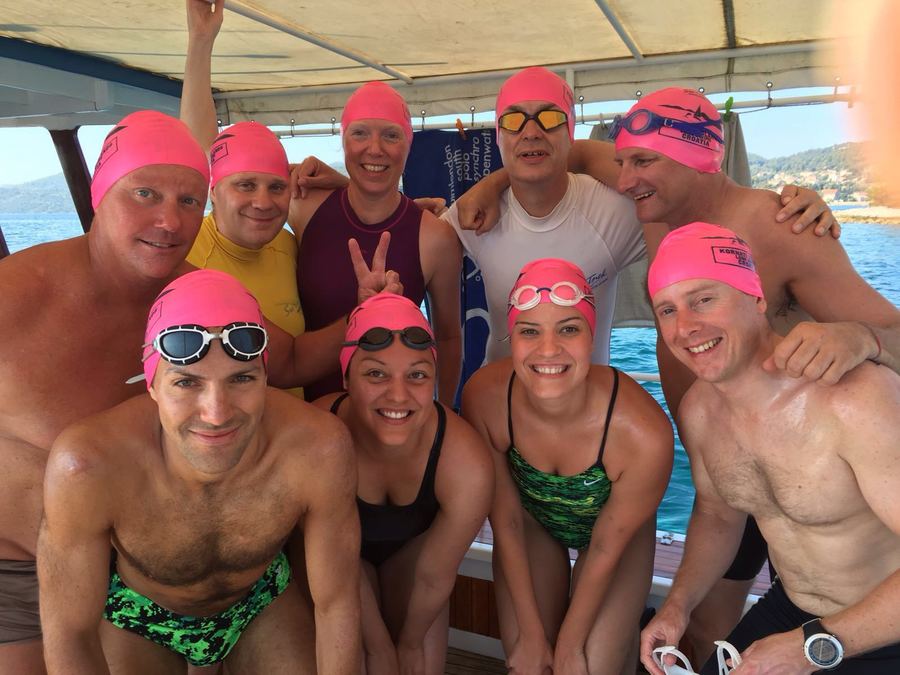 Situated in the heart of the Kornati National Park, this expansive protected area is made up 89 islands, islets and reefs and offers up plenty to be explored. This trip gives guests the chance to explore more of one of the parks larger islands, Dugi Otok, as well as exploring what lies throughout the park. On this trip we'll hike and swim in the island's lakes as well as the surrounding Adriatic Sea. The islands we'll explore are generally drier and uninhabited but offer up some great contrasting backdrops to the water and makes the green areas we do come across that much more enjoyable. A perfect trip for getting stuck into lots of island hopping and coastal swims, the Kornati islands are waiting to be discovered.
Highlights: the chance to take a dip in the stunning emerald waters of Dugi Otok's Lake Mir.
Best suited for: swimmers who love to see lots of features of the islands, taking hikes and lake swims along the way.
Duration: 7-day trip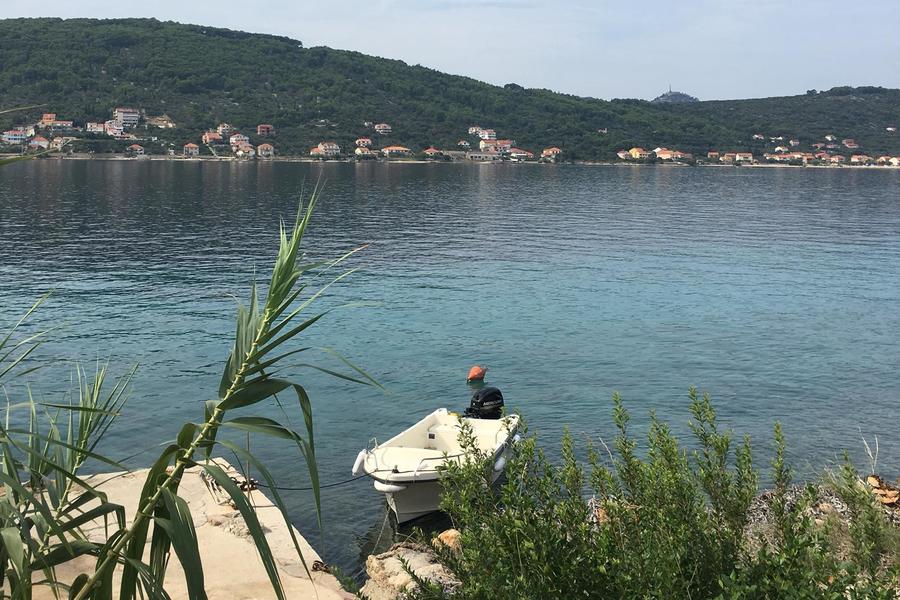 For a short but sweet swimming escape, why not consider a break to Ugljan? Set only a few kilometres of the mainland coast of Croatia and the portside city of Zadar, Ugljan island is easily accessible but once you arrive on the island, it's the perfect place to relax and get away from it all. This green island provides a bright backdrop to our swim, and is a beautiful sight as we swim around some of its charming, secluded bays and also explore further with swims around it's neighbouring islets. From the routes we take on our swims, we can see over to the Kornati Islands National Park, and this serves as a great introductory trip for those who would then like to try out a full weeks SwimTrek holiday.
Highlights: discovering the nooks of Ugljan that offer up charming swimming spots; from a circumnavigation of the island of the Monastery of St Paul, to the tranquil bays of Sabusca Bay.
Best suited for: those with minimal time to get away, but who still want to get the know an island intimately as well as investigating neighbouring islands too.
Duration: 5-day trip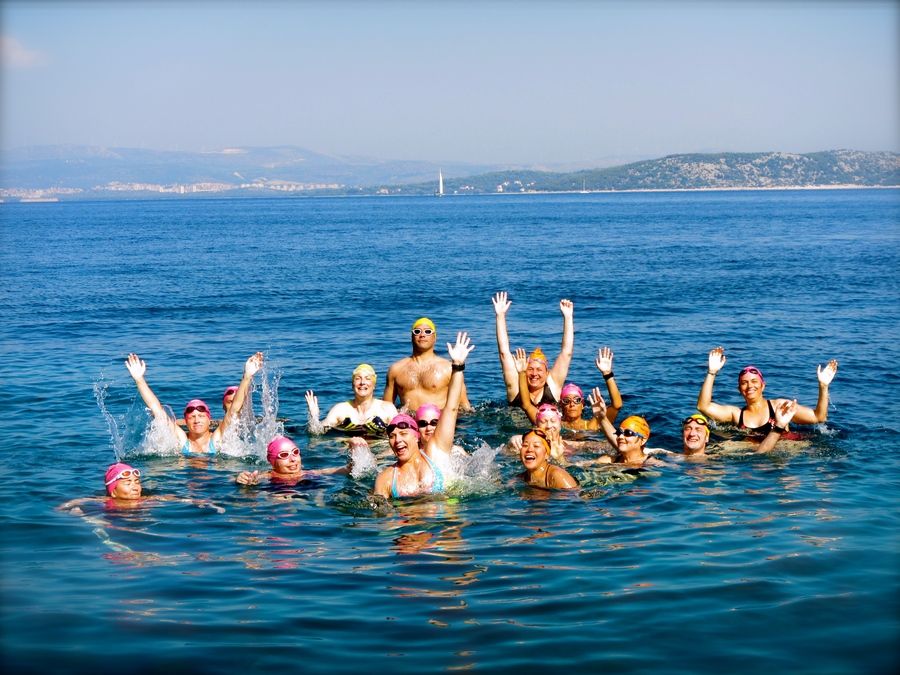 And that's our guide to choosing your perfect swimming holiday in Croatia! For any additional questions on which trip would be the best for you, our Customer Team at SwimTrek HQ are happy to assist further. You can contact the team via email at info@swimtrek.com or by calling +44 (0)1273 739713.