Welcome to a new year and a new look monthly photo collection! From January 2020, we'll be collating our monthly favourites around a certain theme, sharing pictures from our guests, guides and HQ staff. At the beginning of the year, there are so many swimming opportunities to ahead of us, so to start us off, our first theme is at the waters edge. Here's our pick of the submissions.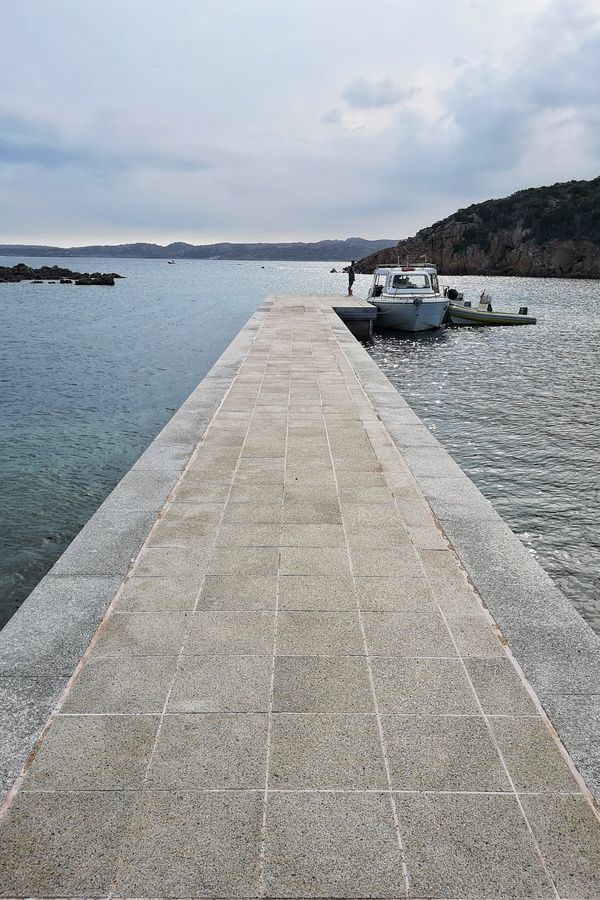 Elmar snapped this long jetty leading up to the water in Sardinia - much too tempting to not take a running jump from!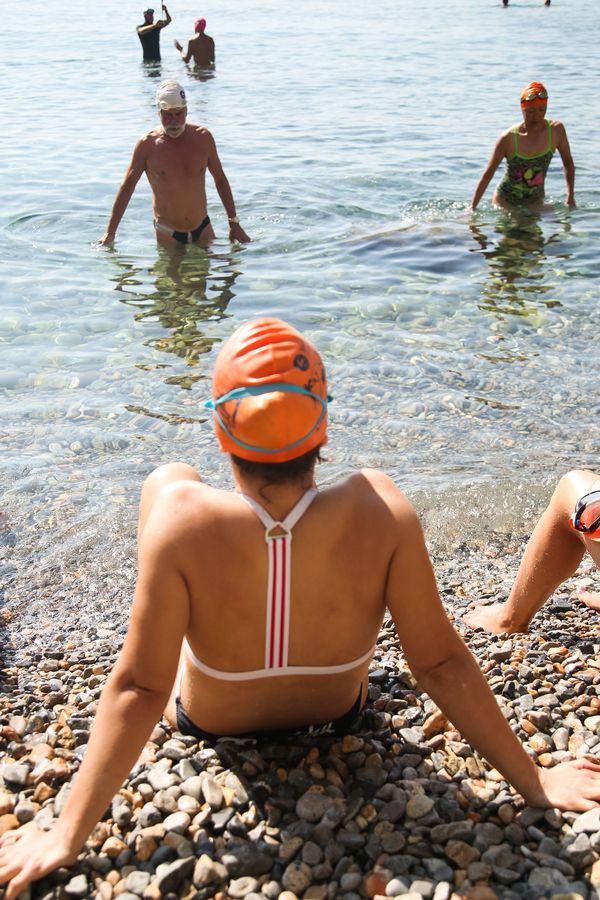 Taking a breather after a morning's swim, Jake snapped his fellow tripmates enjoying the pebbled beach of Crete.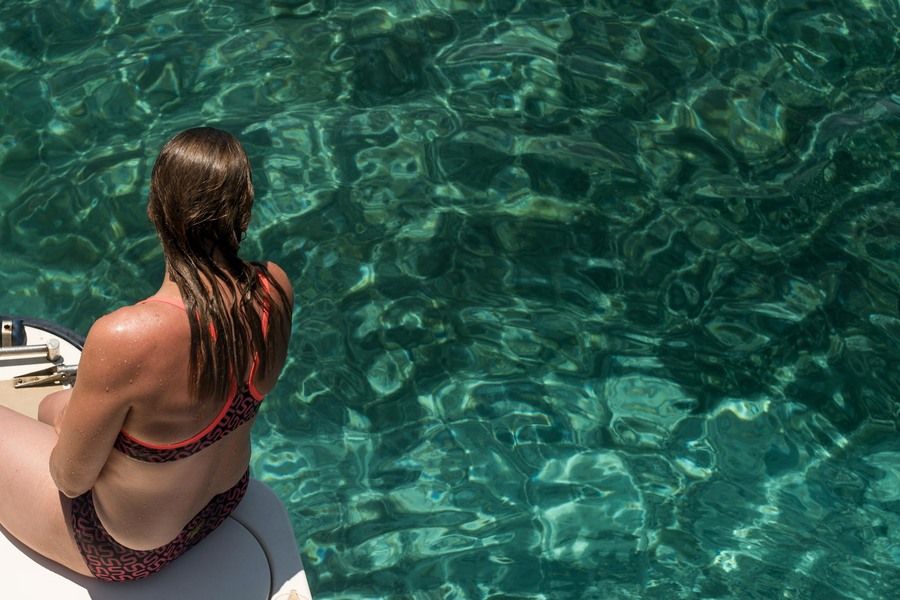 Chad caught these sparkling emerald waters in the Greek Sporades.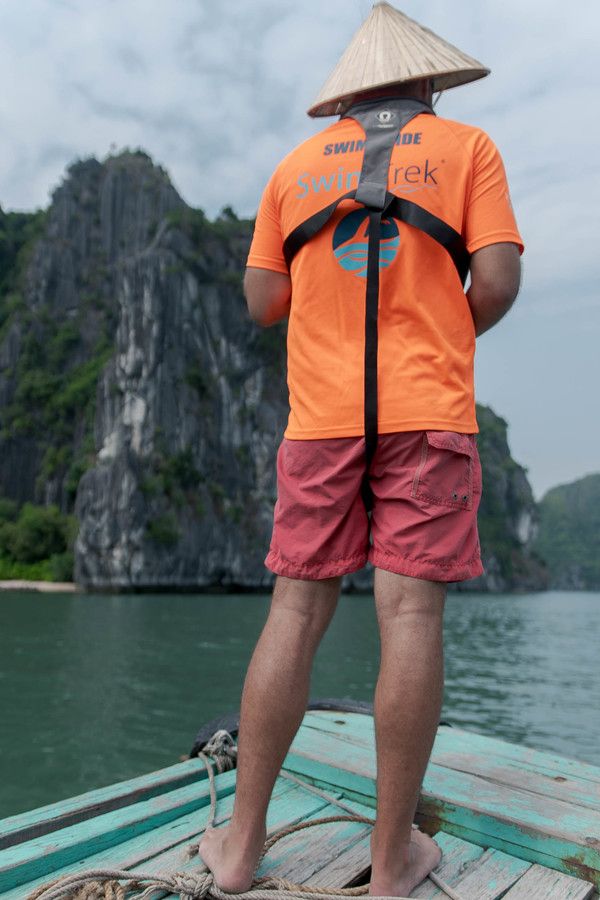 Keeping watch, guide Stan looks out over Lan Ha Bay on our Vietnam trip.
After a day spent exploring in the khor, our guests can take in the incredible mountain views on our Oman trip.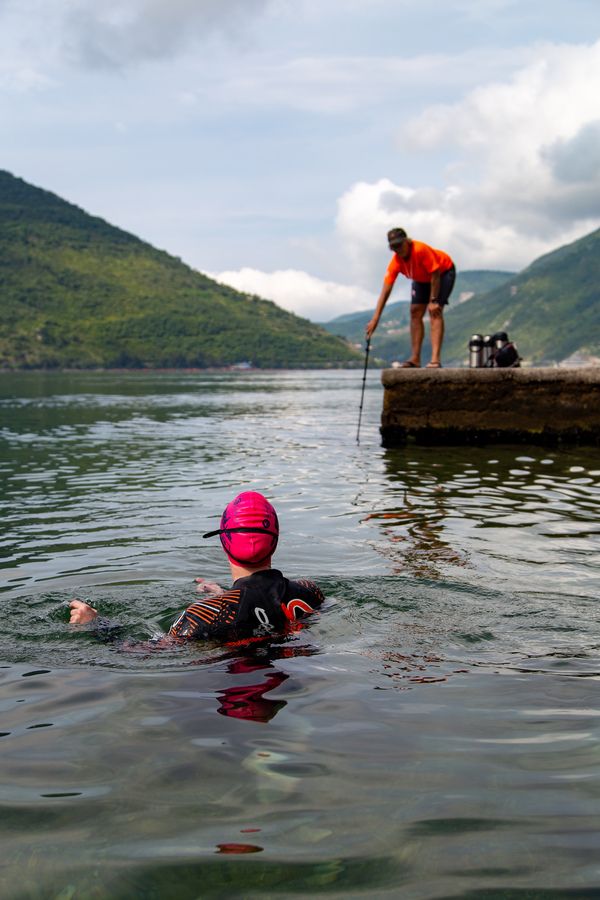 From the jetty, senior guide Marlys takes a video technique session with Hayley at the foot of the Montenegro Fjords.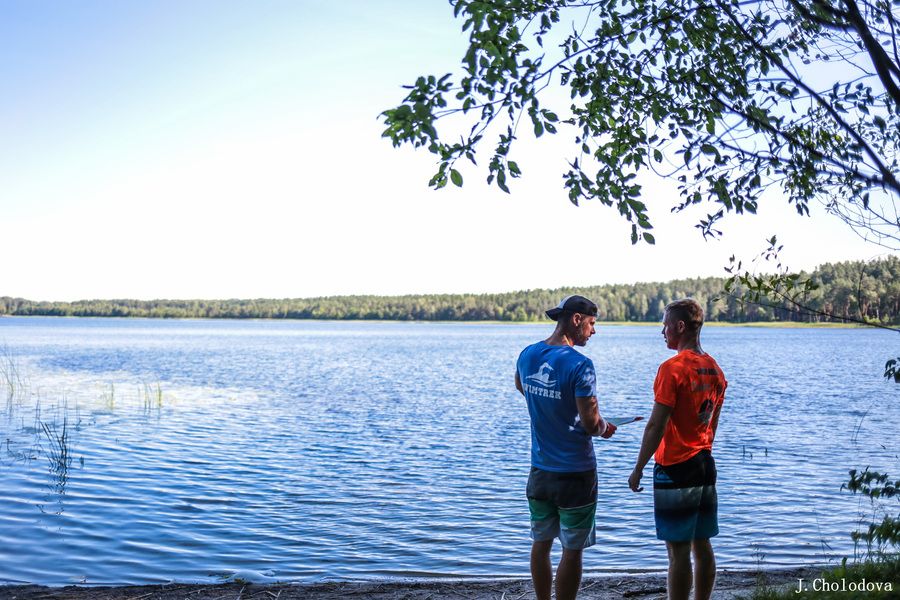 Planning the day's swim, guides Ben and Eoin look out over the calm Lithuania lakes.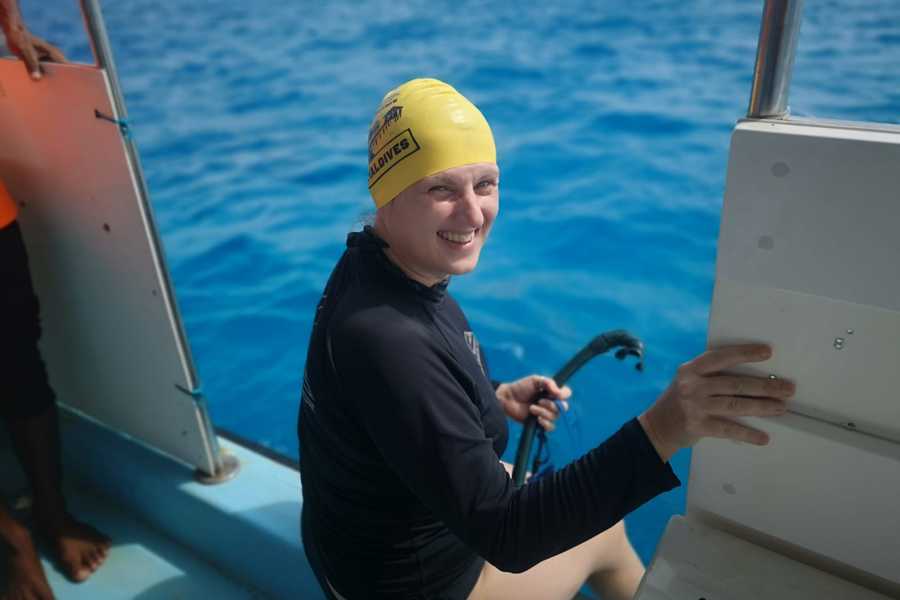 And finally, what it's all building up to… getting in for a swim! Senior guide Ricky snapped one of his guests as they get ready for an Indian Ocean swim in the Maldives.