A team of celebrities are taking on the incredible swimming challenge of the English Channel in Stand Up To Cancer's Sink or Swim charity challenge. The show will follow the group of ten personalities, including Olympians such as Linford Christie and Greg Rutherford to Alex Brooker and Sair Khan, take on one of the world's most famous waterways. 33km separate them from victory and standing on French soil and we wish them the very best of luck with it!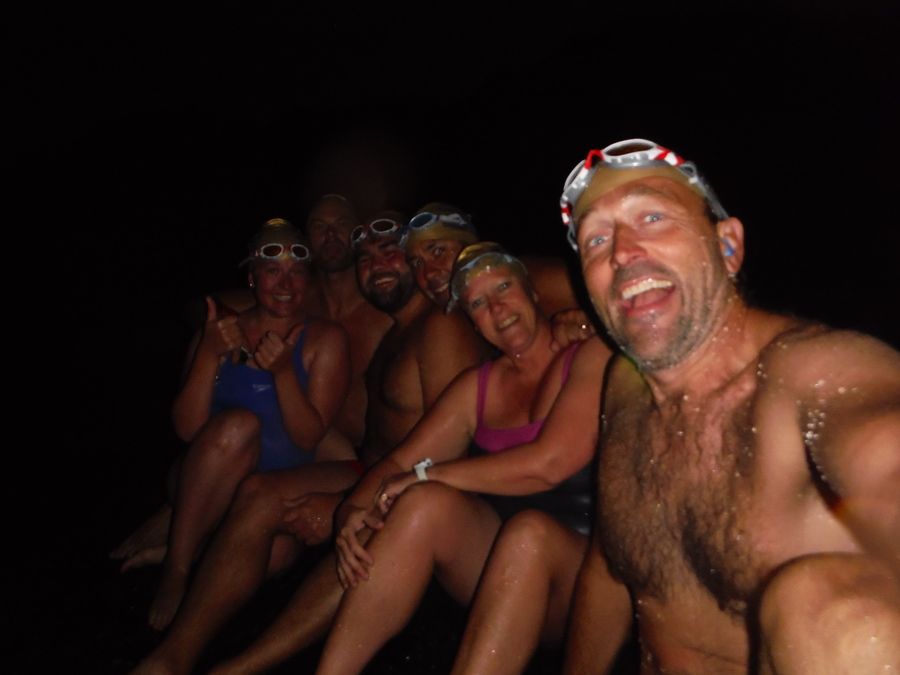 The 2016 SwimTrek Sea Lions after completing their Channel swim.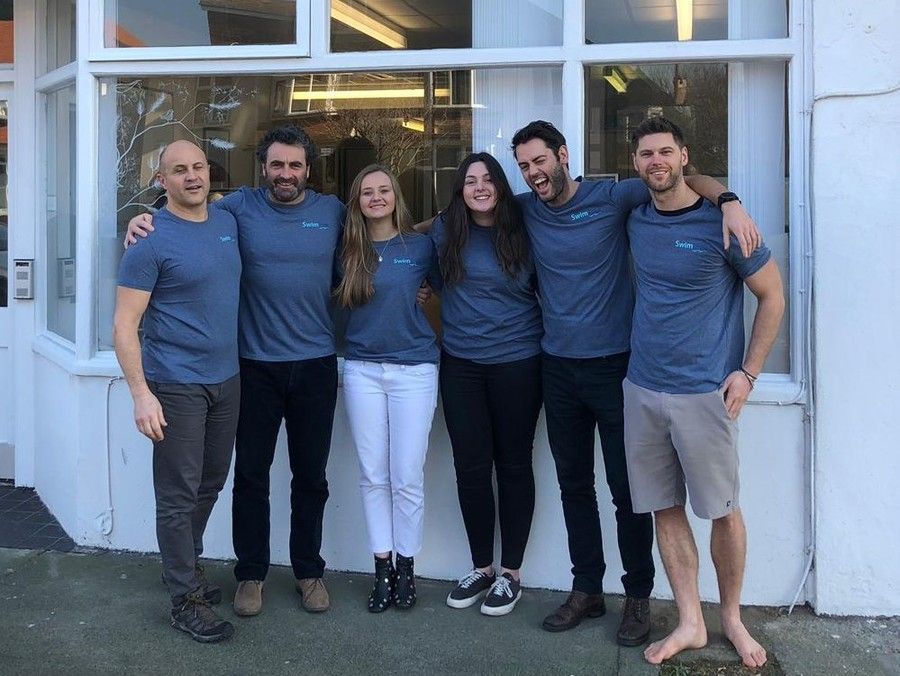 The 2018 SwimTrek Spartans.
The English Channel is a swim very close to SwimTrek's heart as we have had two relay teams of our own take on the strait and finish it! It requires a lot of mental toughness, dedication and a team effort to complete your relay together, so we know how hard it can be. We've been involved with coaching some incredible swimming feats by well-known faces, such as providing coaching support with David Walliams' individual English Channel crossing for Comic Relief, as well as assisting with some of our own SwimTrekker's accomplishing unbelievable things! Former Channel and Long Distance Training Camp alumni Rob Lea became the first person to swim the Channel and climb Everest in one year in 2019. Friends Poldy van Lynden and Rob Macarthur swam the Channel together as part of their Arch2Artic challenge after also training with us. But swimming the Channel isn't just for celebrities or for those taking part in ultra-endurance challenges; we believe lots of people have it in them to make the crossing and we're so passionate about helping as many people as possible achieve this!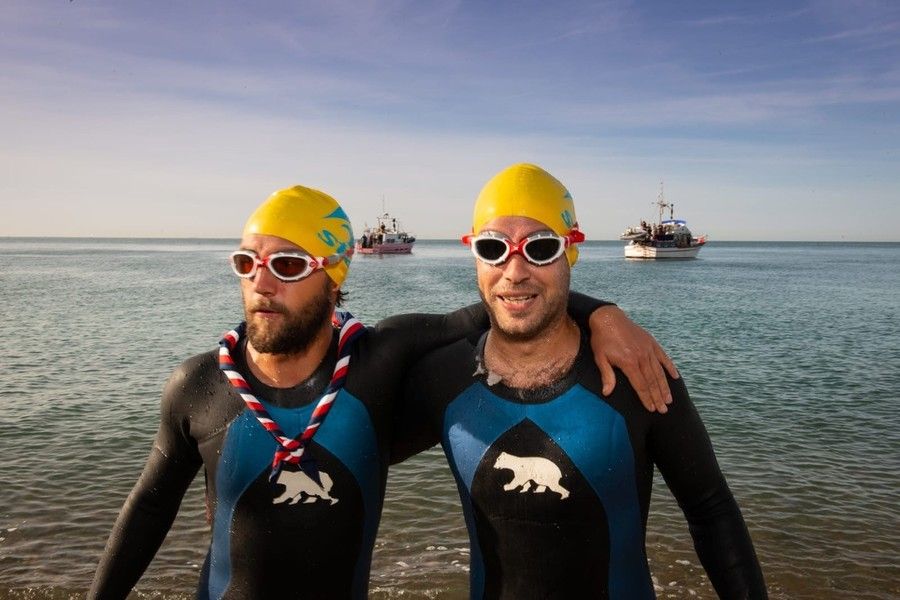 Rob and Poldy after finishing the swimming leg of their challenge.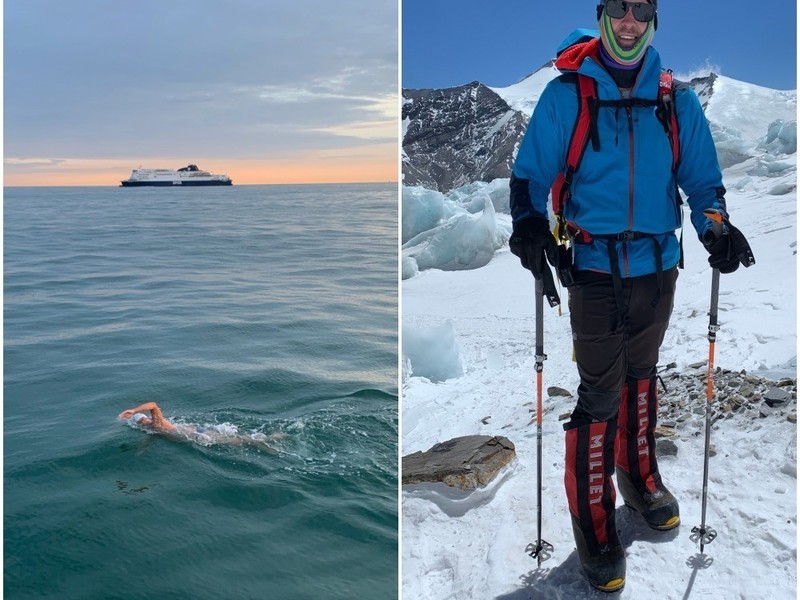 Rob Lea completing his Channel swim and Everest climb.
If you're feeling inspired to train for a distance event or swimming challenge of your own, SwimTrek has a variety of coaching camps to assist you in making your swimming dreams a reality. With training camps such as our Channel and Long Distance camp, a perfect choice to help you prepare for taking on the English Channel, to our specialist Open Water Swimming for Triathlon Camp, we can assist in taking your training to the next level. With SwimTrek, it's not a case of sink or swim, we will help you train properly to give you the best possible chance to achieve your swimming goals.
Alternatively, if you're looking to enjoy some swims in a more relaxed environment, why not join on one of our swimming holidays? You can get in contact with us at info@swimtrek.com or by calling +44 (0)1273739713 to chat about the perfect trip for you!