Island hopping is a dream holiday and it's easy to see the appeal. Stunning locations, changing and varied backdrops and a new place to explore waiting for you when you arrive at the next island. But where many may think of sailing between islands, we arrive at our locations by our own power from the water's surface, and this makes swimming around islands such a special way to experience them. We love discovering a place in this unique way, adding a sense of achievement and variety to a swimming holiday. Here's our best picks of swimming holiday destinations for island hopping.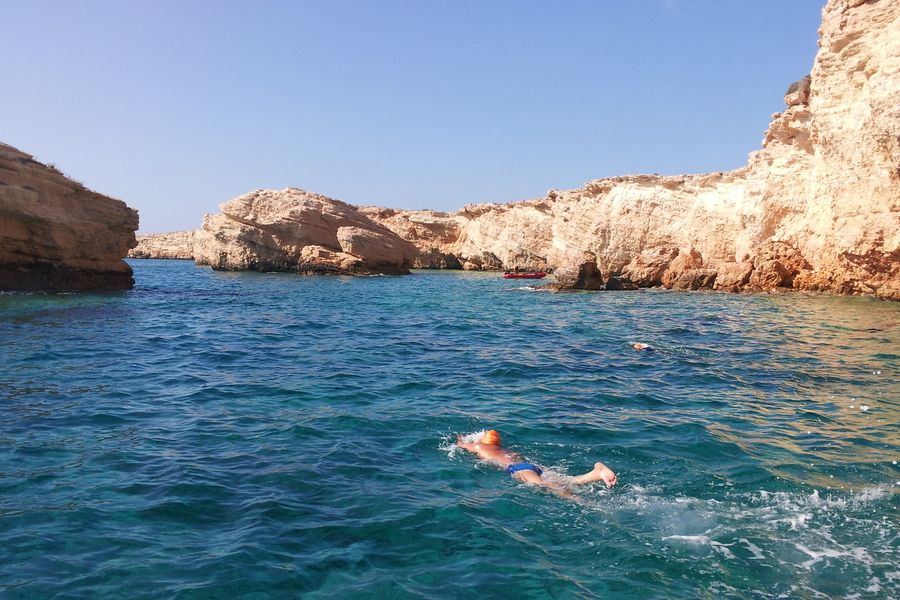 The original SwimTrek holiday, the Greek Cyclades trip was the first guided swimming adventure Founder Simon Murie ran back in 2003. He wanted to include as much incredible swimming as possible and swimming around several islands was a great way to see more. This trip offers a real island-hopping experience as we are based across two separate islands and we swim between the two of them midway through the week! A great trip for enjoying swims in the turquoise sea and exploring the caves and archways of the Cyclades craggy, uninhabited islands, this swimming adventure is perfect for those who want to discover a quiet, beautiful part of the country.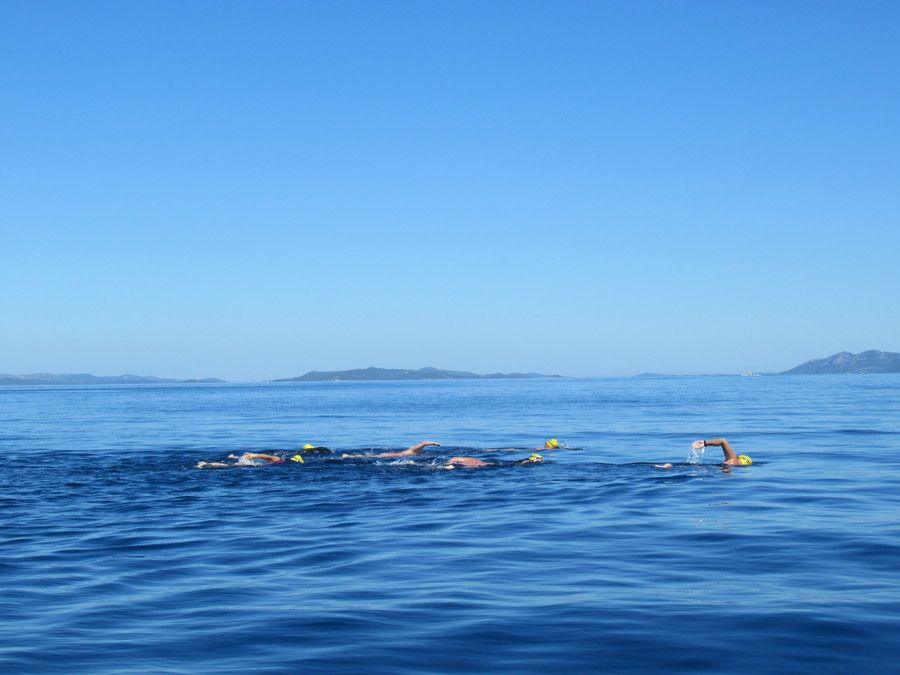 If the draw of Croatian coastal swimming sounds irresistible to you, then why not join us exploring some of the country's furthest reaching Adriatic islands, experiencing a real remote getaway? On this swimming trip we have the pleasure of discovering the Kornati National Park, which is home to 140 islands. Here we'll swim around Kornati island itself as well as many surrounding tiny islets. Highlights include the chance to hike up to and take a dip in Dugi Otok's Lake Mir, a striking brilliant turquoise lake surrounded by forest, to the coastal swims along Dugi Otok's dramatic 'stene' cliffs. Our accommodation is situated in the secluded hills above the charming, traditional village of Sali, whose bay also provided another great swim spot. With all this on offer, this trip is not one to be missed for its untapped, remote beauty.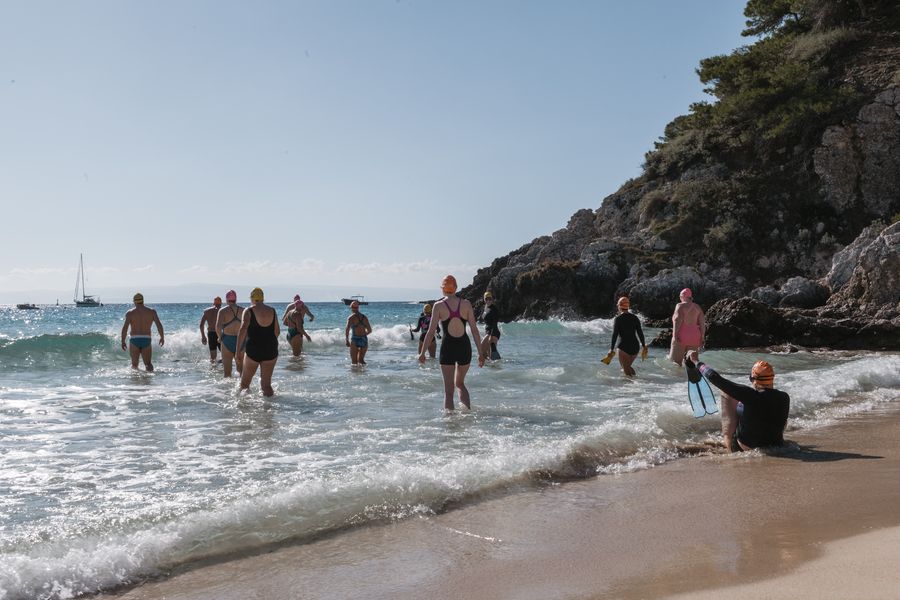 Looking for an island-hopping trip where it's just you and great swimming opportunities that lie ahead? Then Tremiti is a clear choice as here you'll have the chance to discover Italy's only Adriatic islands. This trip is one for the swimming purists; stunning backdrops, sparsely populated islands and rustic Italian food to greet you when you leave the water, on this holiday you have to time to fully immerse yourself in the area and really enjoy some uninterrupted swims. Over the week we'll explore all three islands in the archipelago, including completing a full circumnavigation of San Nicola, the most populous of the three, and cliffside swims along the winding coast of San Domino and eastern Capraia. A great trip for getting to know a small area intimately.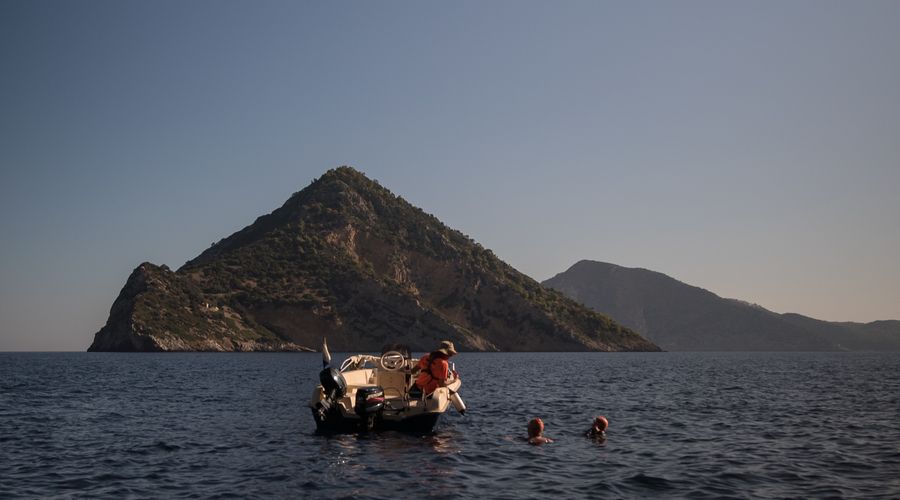 A quieter group of islands in northeastern Greece but still quite easily accessible with direct flights from many European countries, the Sporades are a great option for an island-hopping swim holiday that your friends might not have heard of. We'll spend the majority of our week swimming alongside the cliffs of Skopelos and Alonissos, as well as fitting in a few walks across the top of these islands, giving a great view of where we have swum as well as an up-close look of some traditional Greek windmills. We'll also explore some of the smaller islands of Aldelfi and Peristera, where we may be lucky enough to be joined by an adorable Mediterranean Monk Seal or two! The exceptionally clear water quality here is just another reason you'll want to spend all you time in the sea!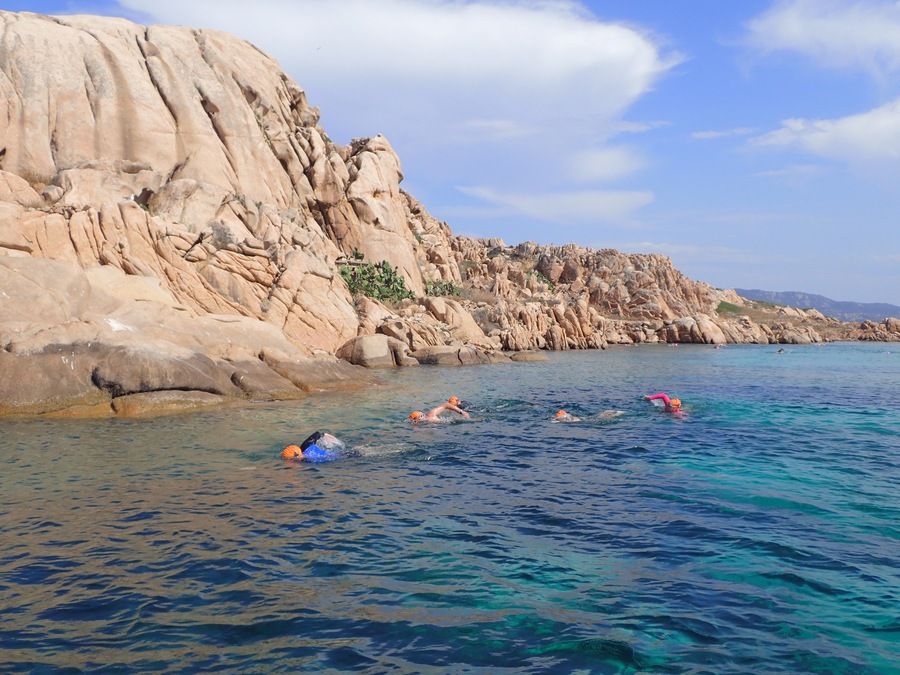 Head out with us to this small cluster of Italian islands off the coast of Sardinia and discover why this part of the world is known as the emerald coast. On this trip we'll explore the far reaches of La Maddalena and her neighbouring islands that boast some of the most incredible beaches in the country. Soft white sands can be walked up on directly from the shimmering cerulean water, the colour of which is one of the most striking found across all of Europe. Pair that with the incredible spiaggia rosa (pink beach) to be found on the island of Budelli, a challenging but rewarding crossing from Isola Maddalena to Spargi and the views you can enjoy on hikes across the land, and this is another unmissable island hoping itinerary.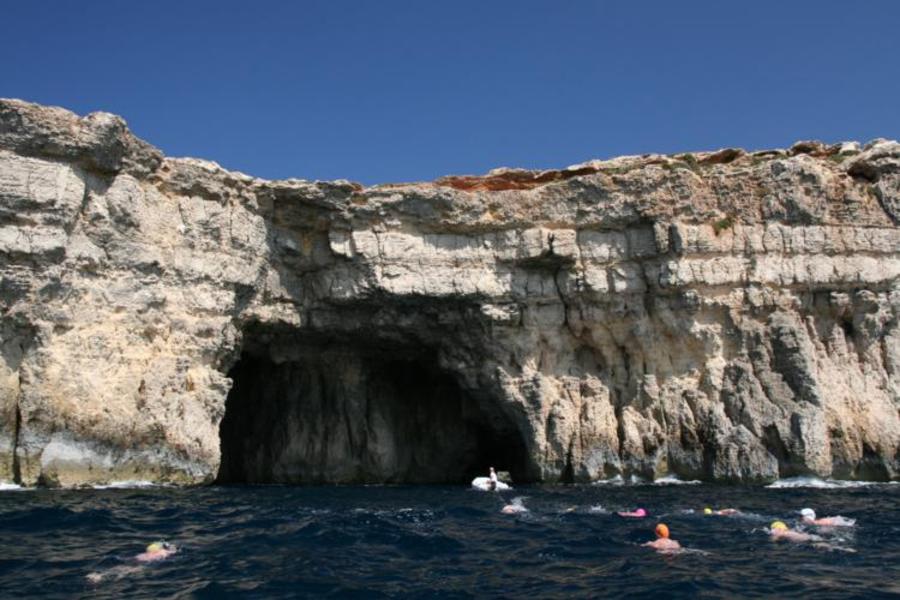 Head to one of Europe's southernmost countries with us where you'll find balmy water temperatures from the North African coast and beautiful historical sites. There's just as much to see in the water as well as on land as Malta and her neighbouring islands of Gozo and Comino enjoy incredible landscapes. Dramatic towering cliffs that are found in particular on Gozo make for a grand and striking backdrop to our swims. On this trip you can take the opportunity to swim around all three of Malta's inhabited islands, taking in some of the country's most famous natural wonders along the way, such as the Blue Lagoon, Mgarr ix-Xini and the ruins of the Azure window. This trip also features the chance to swim an iconic distance between Malta and Gozo, passing Comino along the way. A great island hopping trip for those looking to soak up some culture as they go.