With many of us now spending more time indoors and pining after our open water swims, one of the next best things to do is to watch others doing it. There are some great swim inspired films and TV shows to get stuck into, and to help inspire your next swims when you can enjoy the water once more. Here's some of our best picks.
Kim Swims, watch on Amazon Prime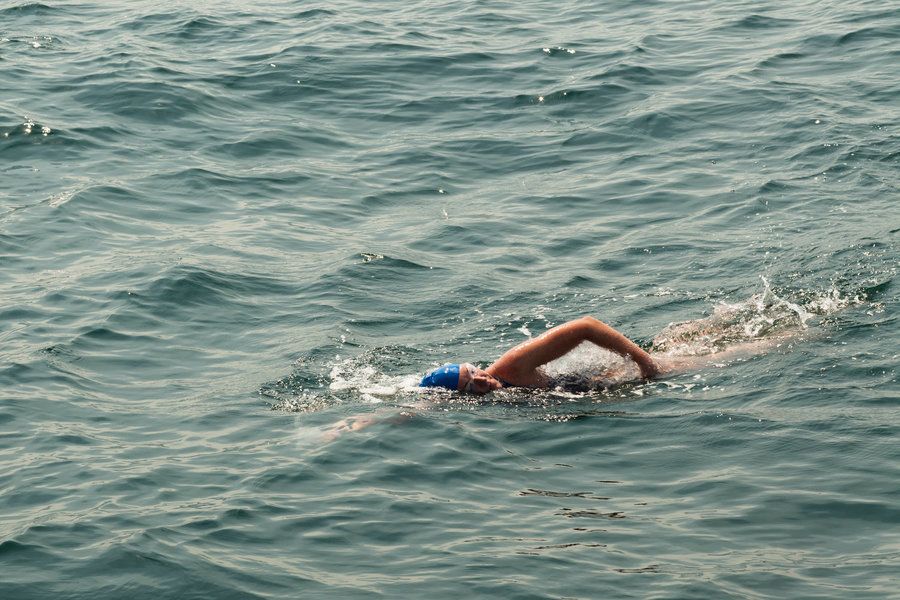 It's 2015 and Kimberly Chambers is preparing to take on the Farallon Islands crossing, a 30-mile swim from these remote islands swimming back to the California mainland and ending at the Golden Gate Bridge. Having already completed the Oceans Seven swim series, a marathon swimming challenge consisting of seven channel swims across the globe, this film follows Kim and her support team as she takes on the next challenge in her journey to becoming the first woman to complete this crossing. A vivacious lady that only took up long distance swimming in her 30's, New Zealand native Kim talks throughout the film about what she learned from her Oceans Seven achievements. In her adopted new hometown of San Francisco, the Farallon Swim means even more to her, and if the 30 mile trip wasn't hard enough, it also has one of world's greatest concentrations of great white sharks!
Watch Kim Swims on Amazon Prime
Iceman: The Story of Lewis Gordon Pugh, watch on Amazon Prime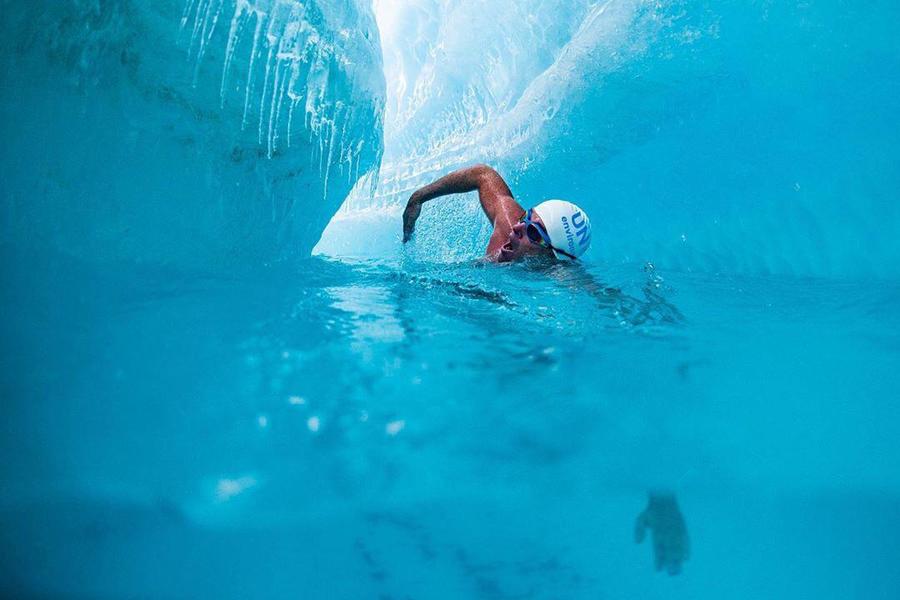 UN Oceans advocate and friend of SwimTrek Lewis Pugh has been taking on incredible swimming challenges for years to raise awareness of the state of our world's largest bodies of water. In this film, we follow Lewis on his most famous challenge – swimming 1km in the Arctic Ocean in just his speedos, cap and goggles. As he builds up to this incredible physical challenge, will his body manage to cope with the extreme conditions?
Watch Iceman: The Story of Lewis Gordon Pugh on Amazon Prime
The Swim, watch the series on Amazon Prime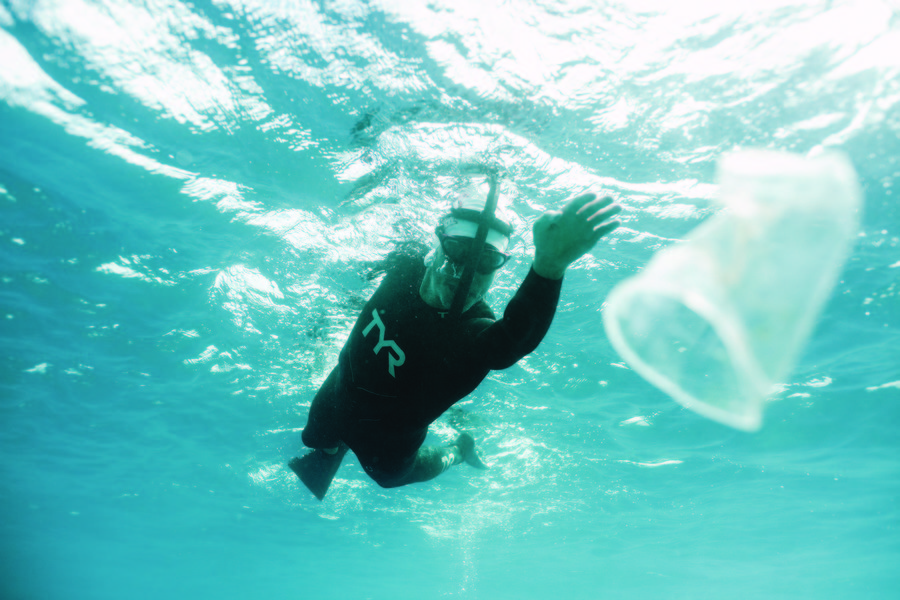 Long distance swimmer Ben Lecomte takes on the incredible challenge of swimming across the Pacific to highlight how much our oceans need saving. Ben's attempt is to swim from Japan to California through The Vortex, otherwise known as the Great Pacific Garbage Patch, one of the most highly concentrated areas of plastic build up. Though along the way they're joined by whales, dolphins and birds, every day Ben swims through huge amounts of plastic. In a never done before stunt, Ben swims every day towards his goal of completing 300 nautical miles, while his team collect data and plastic gathered from across the ocean.
Watch The Swim on Amazon Prime
Swimming with Men, watch on Netflix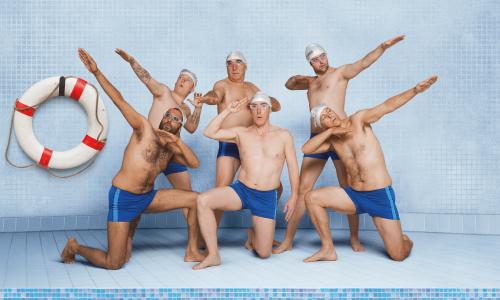 Rob Brydon is a bored, middle aged office worker who finds some purpose and joy in his life when he joins an all-male synchronised swimming team. What starts as a hushed escape from the hum drum of his life sets the team on their way to competing at the World Synchro Championships in Milan! Echoing classic British feel good films like the Full Monty, this sweet comedy highlights the appeal that many open water swimmers find in their community – escapism, non-judgement and fun.
Watch Swimming with Men on Netflix
Robson Green's Wild Swimming Adventure, watch on Amazon Prime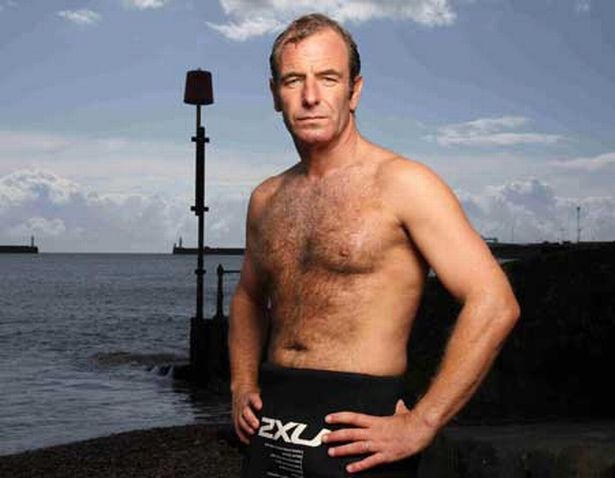 Actor Robson Green swims around some of the most iconic and personally meaningful waterways in the UK, reflecting on his family's connection to the open water and meeting swimmers all across the country. From the River Tyne to Jubilee Lido to Loch Ness, this 2-part documentary shows off how varied and beautiful swimming in the UK's waterways can be, and why many of us can't help but keep coming back.
Watch Robson Green's Wild Swimming Adventure on Amazon Prime
Sea Donkey, rent or download from Vimeo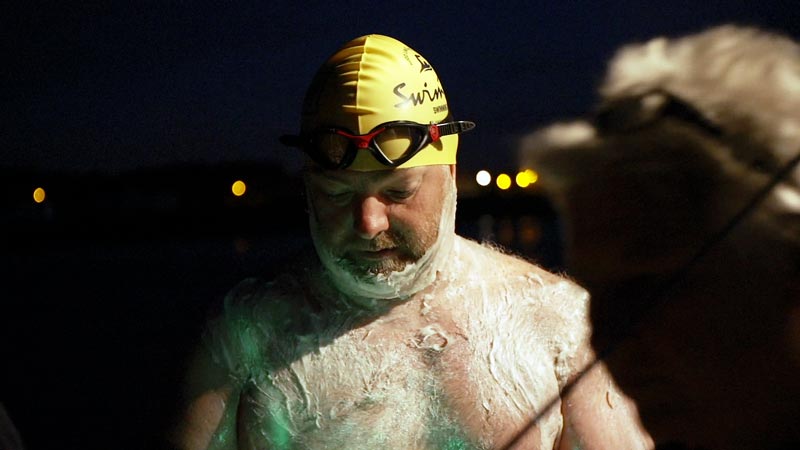 Following the journey of Adrian 'Ady' Sarchet in his attempt to complete the Oceans Seven challenge, this documentary charts Ady's attempt at completing his fourth crossing of the seven, the North Channel. With the North Channel widely regarded as the toughest swim of the Oceans Seven challenge, we see him battling the cold, the dark and Lions Mane jellyfish that the crossing between Northern Ireland and Scotland will throw at him. Ady is part of the SwimTrek family having joined us on our Long Distance Training Camp to prepare. You may also notice that he takes on the swim and the majority of in his training in his bright yellow SwimTrek hat too!