Croatia is a swimmer's paradise with temperate waters, stunning natural sights and a laid-back vibe. The charming island of Ugljan is no exception to this; a perfectly placed island that enjoys many great swim spots in its own bays and coastlines as well as in its neighbouring isles, together with cycle and hiking routes that offer up some of the best views over the Zadar archipelago. All of this makes this pretty island the perfect base for our Croatia Escape getaway, an ideal trip to enjoy a scenic swimming break on a shorter time frame. Read on for all the reasons why you shouldn't miss out on what this great little island can offer.
Quiet and remote but with easy access to Zadar
A largely undeveloped holiday gem, UgIjan island strikes the perfect balance between remaining a quiet and pretty destination to escape to while keeping getting to and from your holiday a straightforward process. Ugljan island is situated only 6km off the coast of Zadar, who's airport is only 10km away from Zadar ferry port. Many European cities operate frequent, direct flights to Zadar, allowing for a simple route to and from home. For a change of scenery during a stay here, an evening spent taking the ferry over to Zadar for dinner and to explore the city's streets and perhaps even catch the sights and sounds of its unusual sea organ is an ideal way to spend a night.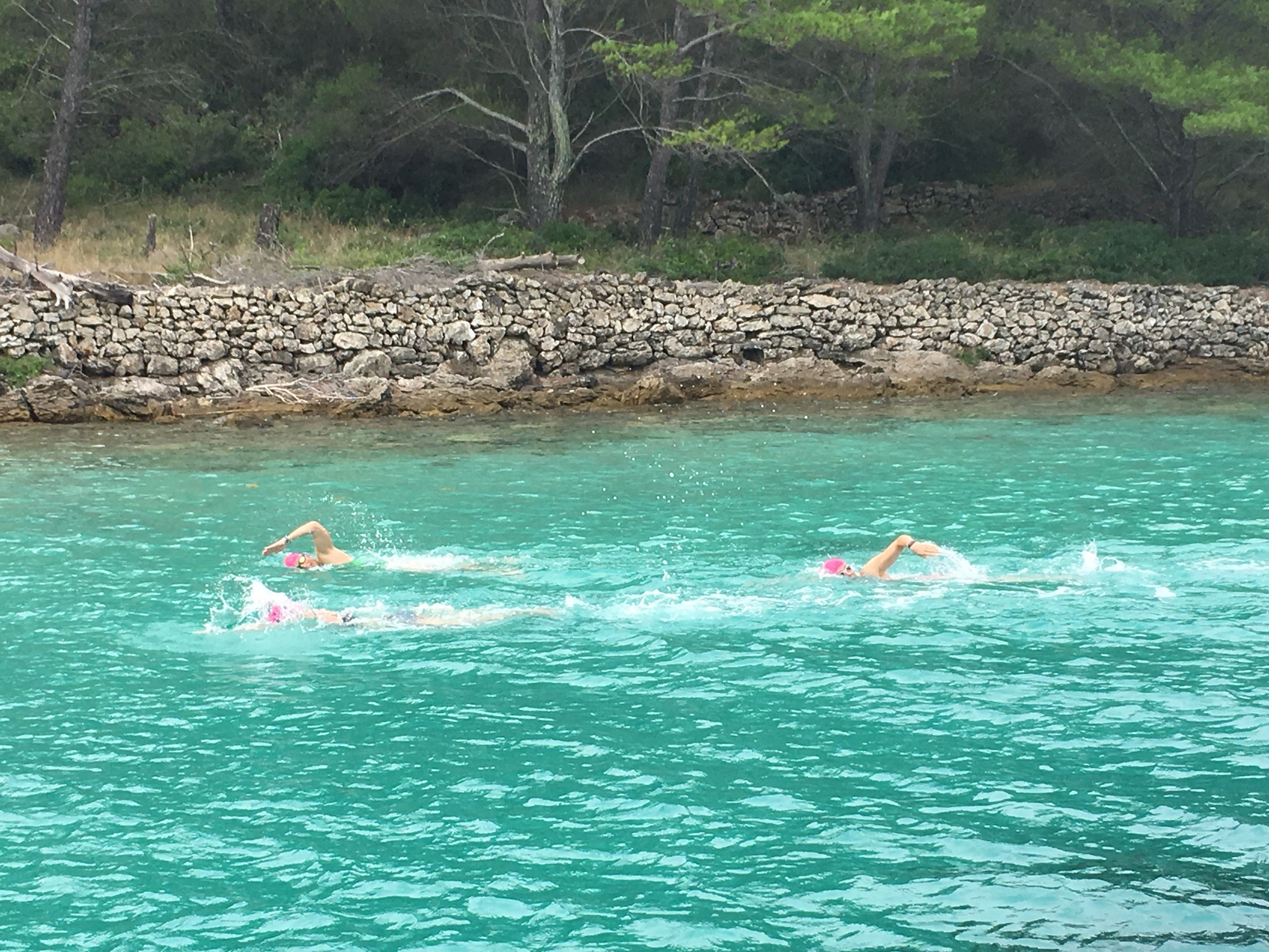 Secluded bays for exploring
One of the top appeals of swimming in this part of Croatia is the chance to discover lots of beautiful bays. Much of Ugljan is craggy and unusually shaped, leaving lots of interesting coastline for you to explore. A journey over to the wilder, western side of the island gives a great sense of isolation, leaving you and your tripmates to seek out what many others won't ever find, shimmering colour-changing bays juxtaposed against drier coastal cliffs.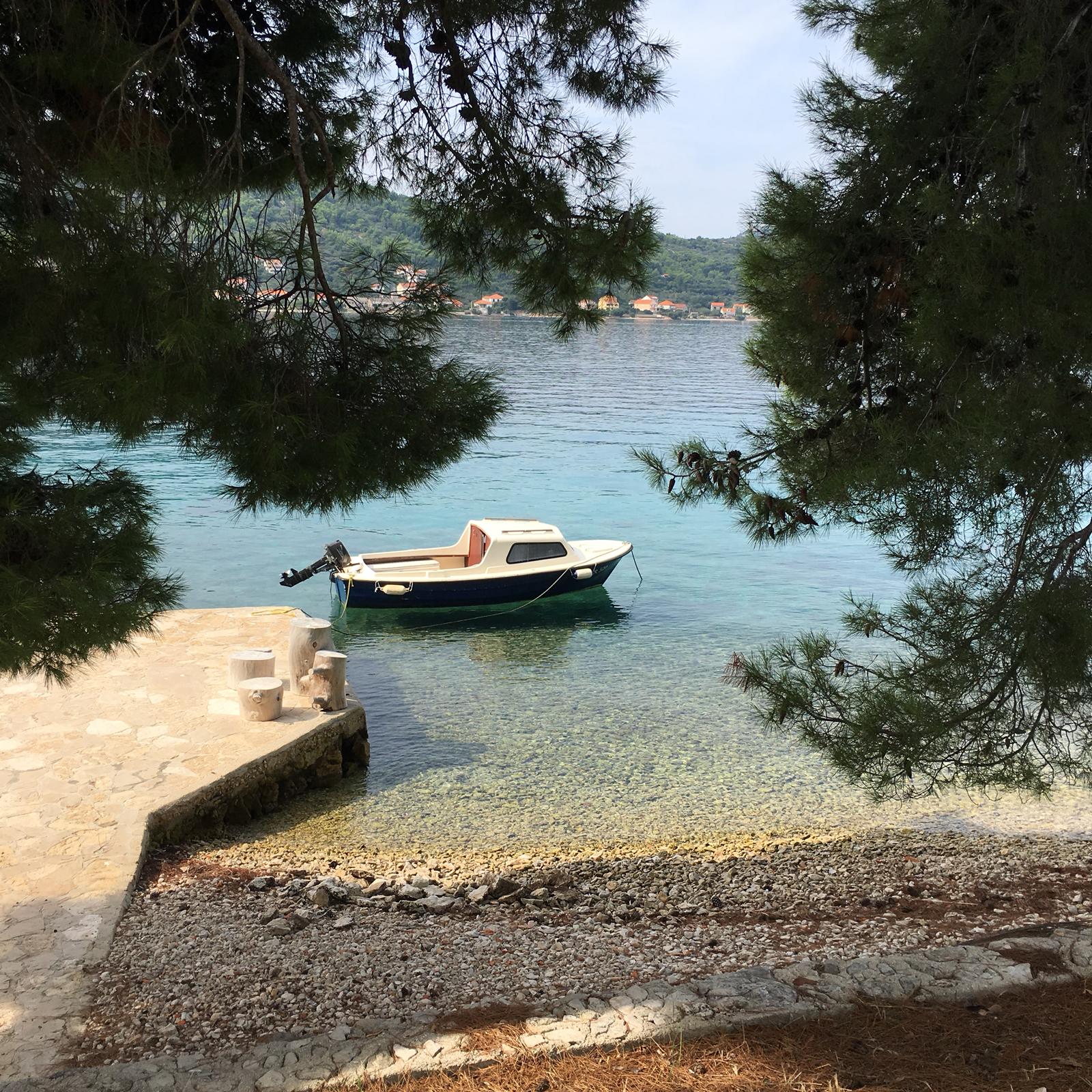 Island hop to your hearts content
This trip allows us to explore not just Ugljan but the surrounding islands in the Zadar archipelago. Our Croatia Escape trips sees us visiting Pasman, Iz and Rivanj, taking in views of the south of Ugljan on route as we journey over further into the archipelago. Ugljan's neighbours have great sights and personalities of their own, with some of the smaller islets adorned with olive and fig trees and proving ideal for some smaller circumnavigations.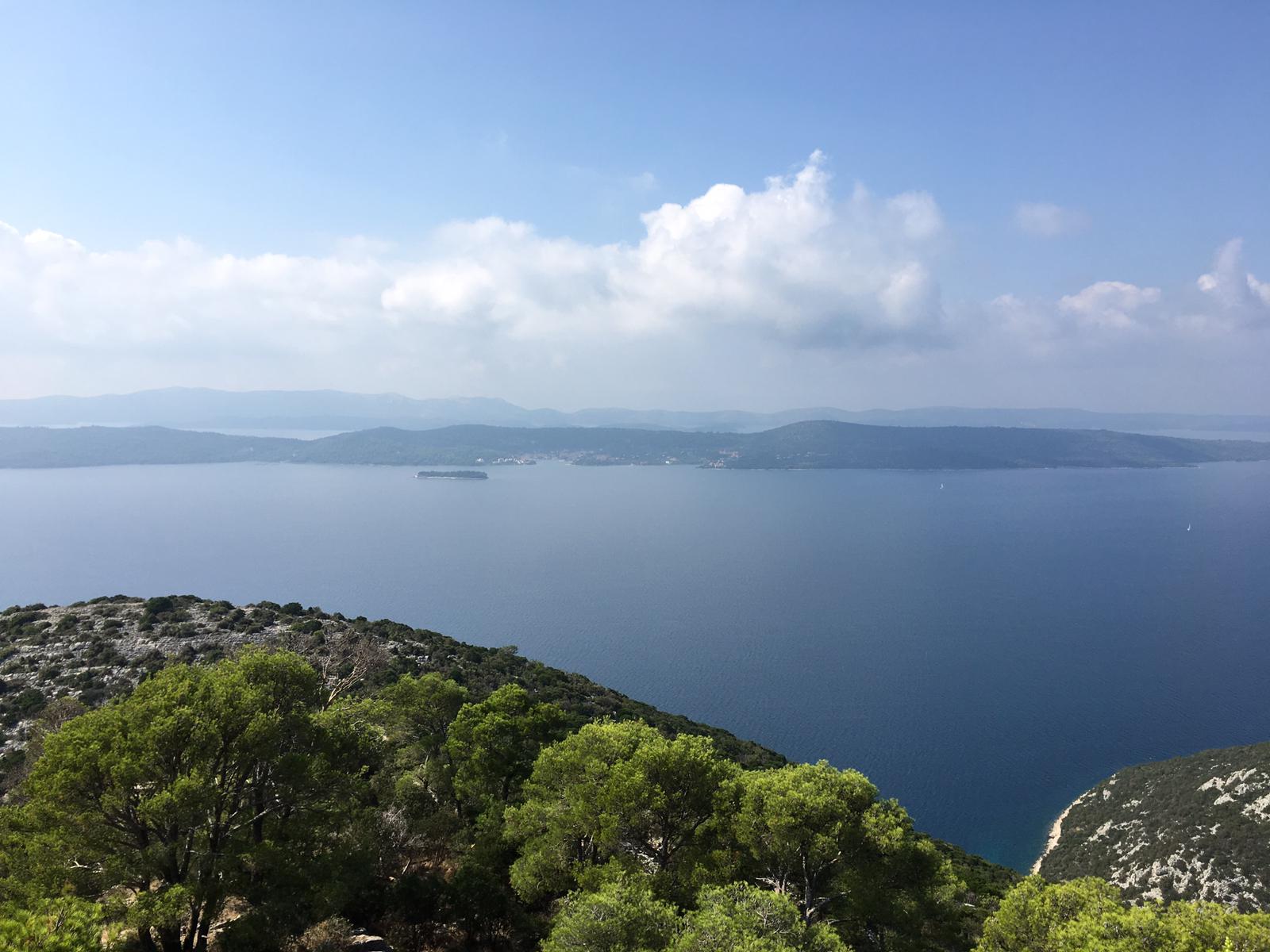 The chance to take both coastal and crossing swims
Lots of little islands means this trip enjoys a variety of swims, including a crossing from Ugljan to Iz, exploring and hopping between small islets off of Ugljan's southwest coast and longer coastal routes where the beaches expand to decorate the coast in some sections and grow to taller cliff faces in others. Stand out swims include exploring the south of Rivanj and a sunrise circumnavigation of the island of the Monastery of St Paul the Hermit.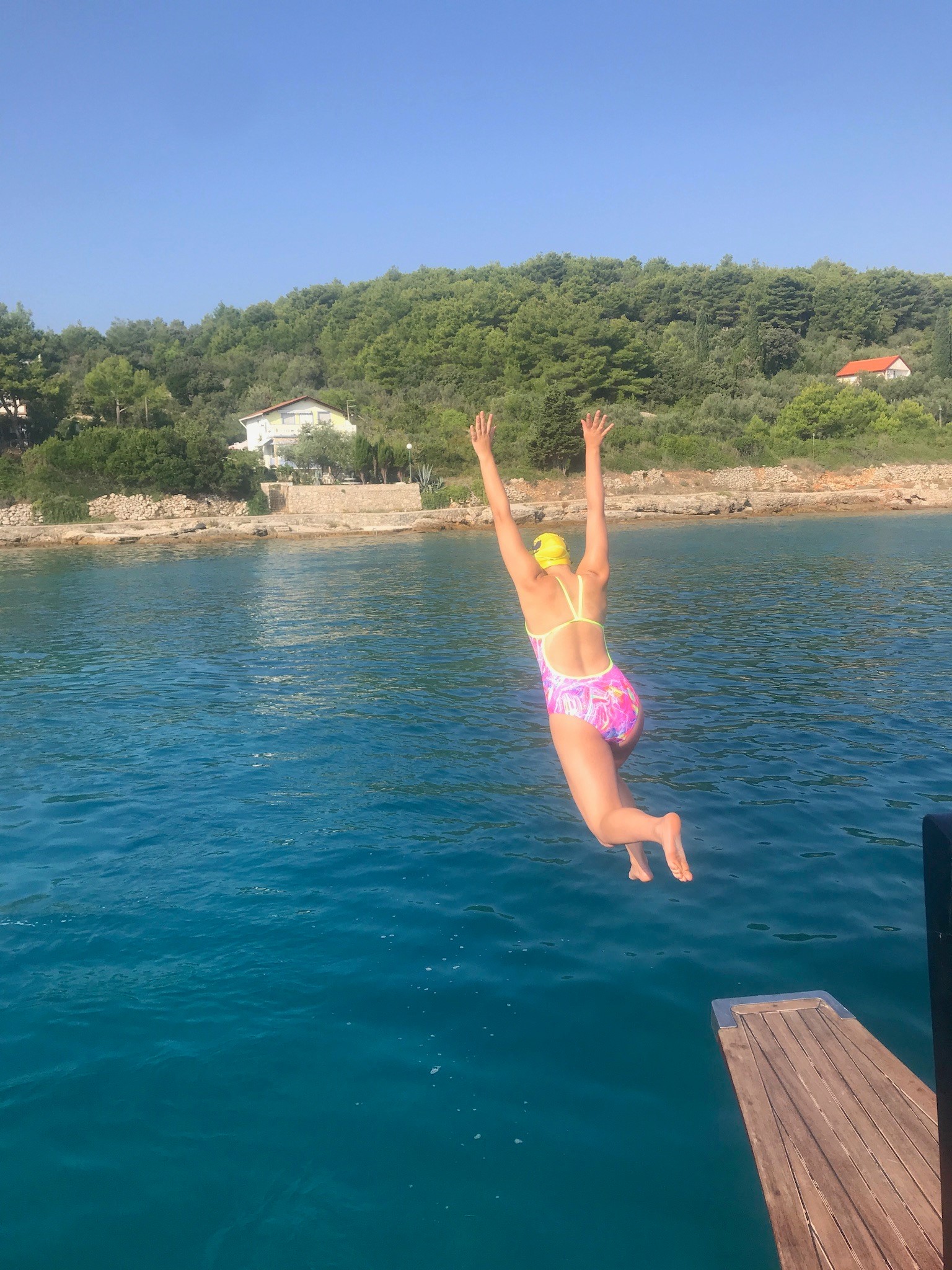 Relax in a 4-star accommodation
Moments from the water, the Vile Dalmacija is a smart collection of premium apartments. Guests on this trip will enjoy large one- or two-bedroom apartments, with several offering views over the water. There's space to cook your own meals if you wish in your kitchen and dining area, or you can take advantage of the restaurant on site which features its own tradition outdoor pizza oven. The aparthotel is ideally located for wandering around the village of Preko in the evening and the perfect place to relax after a day's swimming out on the water.
Hike and bike your way to the best views in the Zadar Archipelago
Take in views from a higher elevation and head to some of the many bike or hiking routes around the island. The most notable is the walk to Saint Michael's Fort, which also has several cycling routes around it and can be reached from Vile Dalmacija by foot in under an hour. The views out from western Ugljan and beyond are a suitable reward for your exertions getting to the top!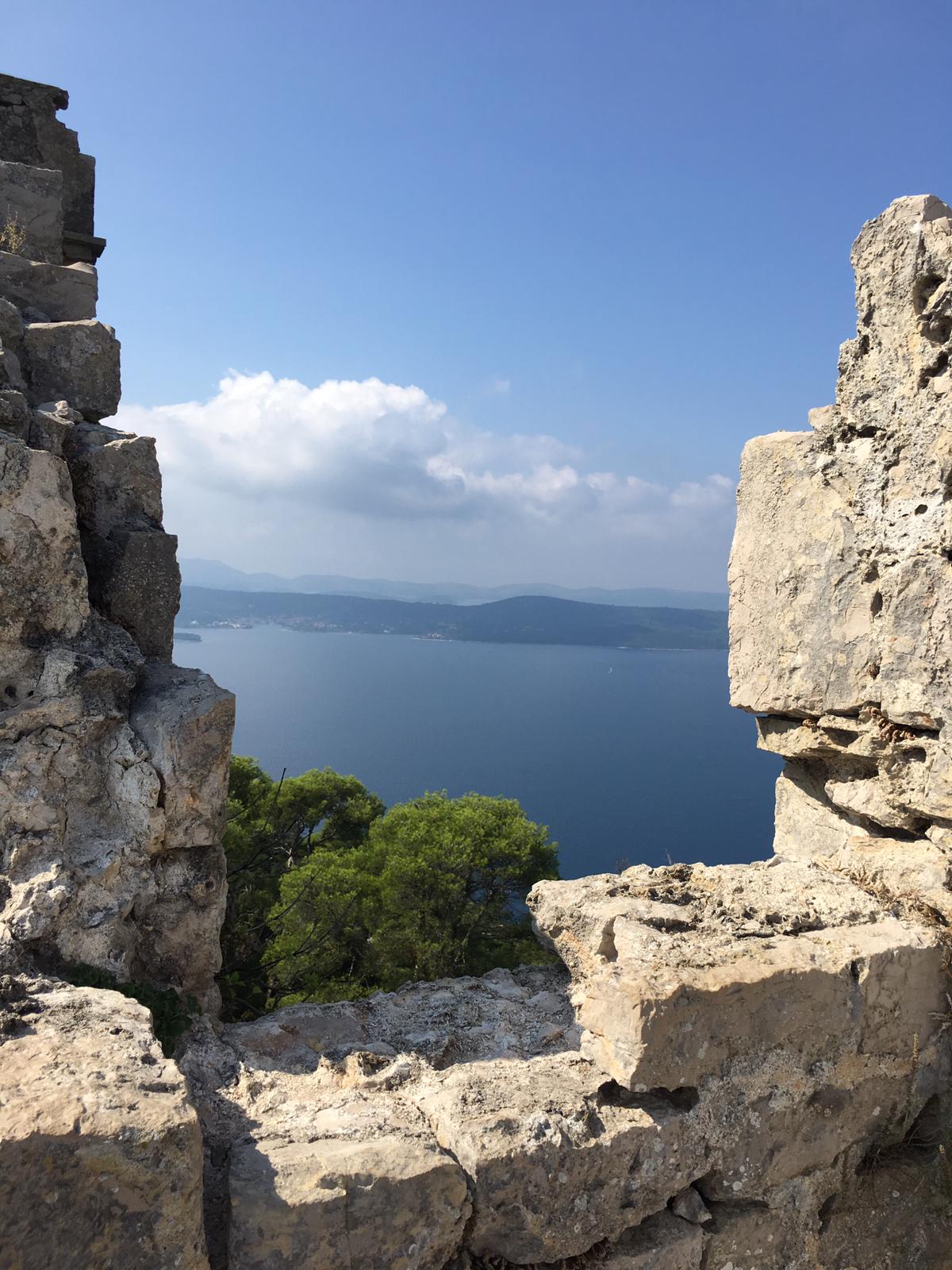 The best of Ugljan and its neighbouring islands, both in and out of the water, can be found on SwimTrek's Croatia Escape trip. Make sure you don't miss out on all of the beauty of this part of the world and secure your place on a trip!