With so many amazing locations to visit, we can see why our total number of guests are higher than ever before! But what to do if your dates don't work with friends, or don't have anyone to travel with? Many of our guests arrive as solo travellers, but after a SwimTrek tour, they leave with a whole host of friends. Solo travel can open a world of possibilities, and our guests accounts below show just how amazing these experiences can be!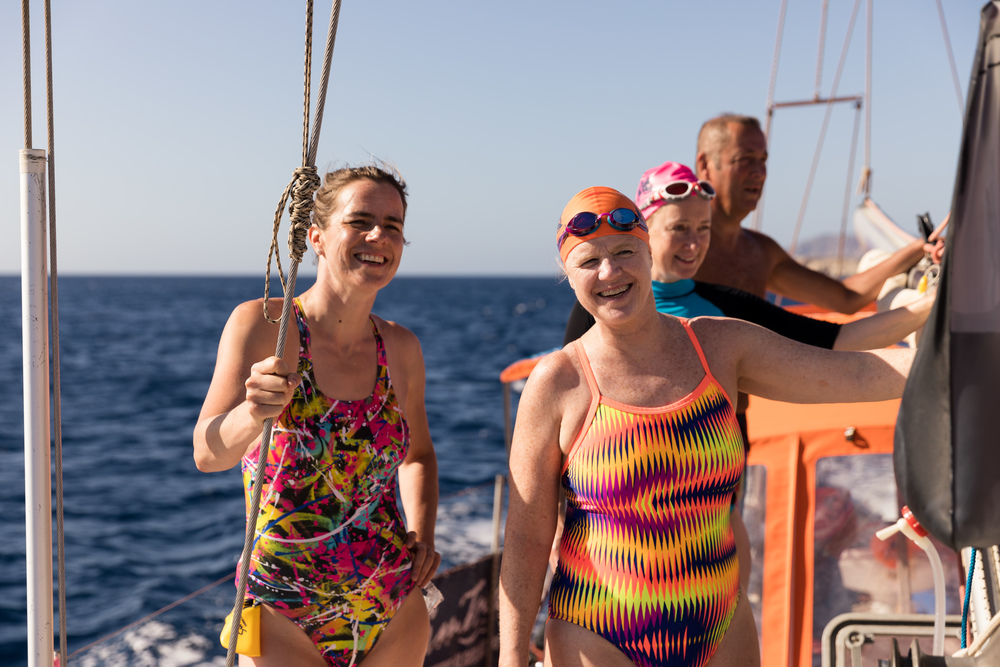 I opted to celebrate a "big" birthday as a solo SwimTrekker in the Galápagos last year. Why? Because I knew I would meet a group of fabulous people who would make the week (and not just a day) special. And yes, we had a ball! – Aedín C.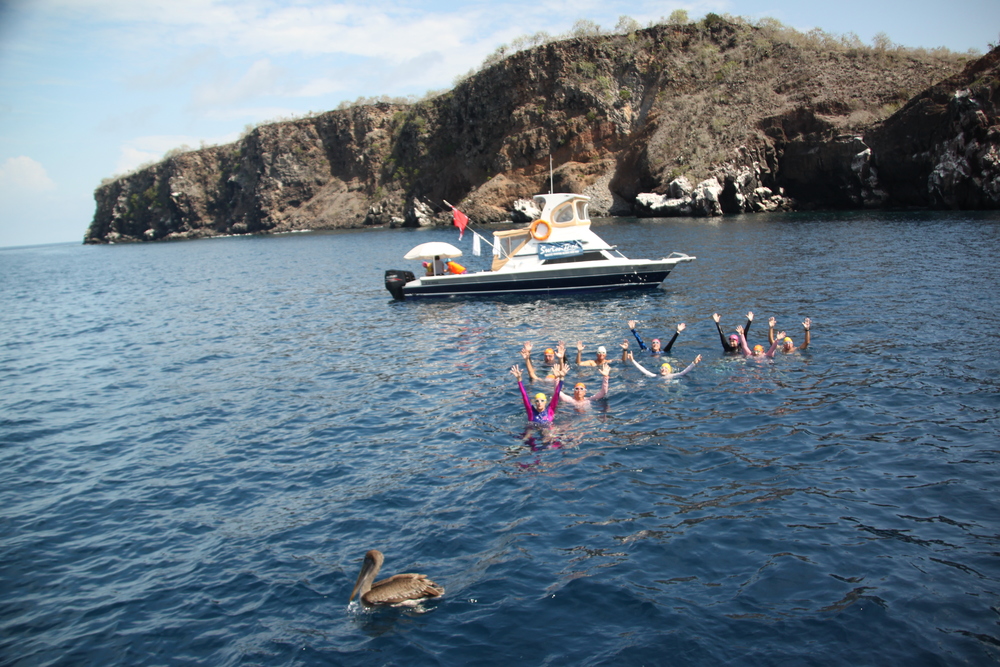 I love going as part of a group on trips, but the last two trips I have done have been solo, including the Galápagos Islands most recently. I was so nervous about doing long haul by myself and having no one else to rely on to check travel arrangements or get to hotels safely. I did 3 days solo in Quito, including two full day trips out with a guide. Couldn't have worked out better- I saw what I wanted to see, pleased myself entirely and at no time felt in any danger. The swimming trip was the same as ever- likeminded people with the same aim; to have a wonderful time and experience a part of the world never visited before. I was never alone, but could be when I wanted or needed to be. I never felt pressured into going to places or doing things I didn't want to, nor did I feel I had to "join in" if I didn't want to. You are taken safely out of your comfort zone, make new friends, meet lovely new people and rely on yourself to have the best time. Be honest, why would you go on these trips if the plan was not to have some fun! I will never worry about travelling that far by myself again- you know what is safe to do by yourself and when not to do certain things. I felt very pleased with myself that I went solo and would certainly not have qualms about doing another "big " trip on my own. On your own, but never alone would sum it up for me! – Virginia S.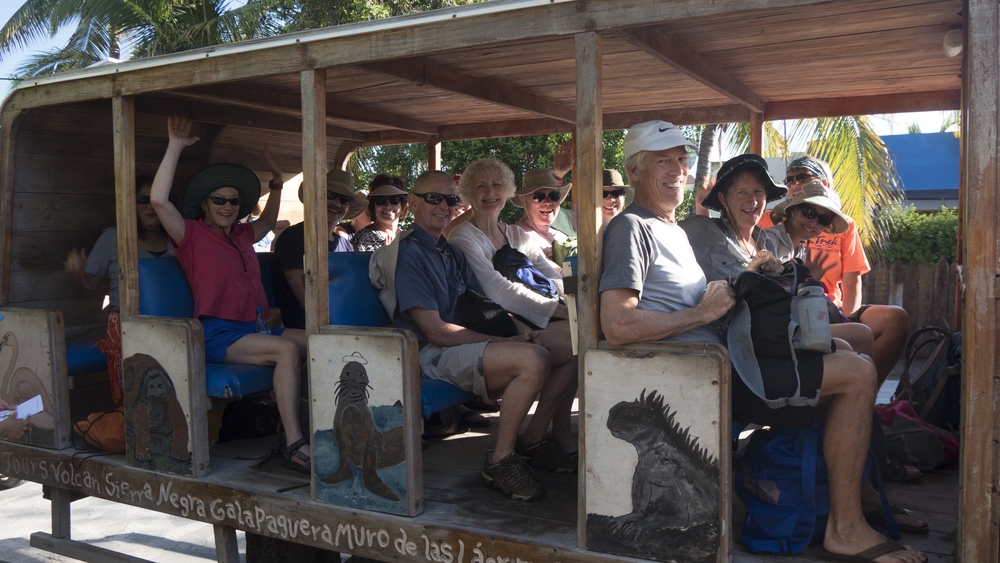 Swimmers, in general, are friendly, outgoing people. I've done two SwimTreks solo, and it's noteworthy in how as little as six days you can become close with people (mostly from other countries) you've never met before. Following my first SwimTrek in Turkey, I wound up travelling for a week in Greece with a fellow solo group member. I am fortunate that I can make SwimTrek a part of a longer journey: For the Turkish Lycian Way swim, I spent the week before in Istanbul (mesmerizing) and the week after traversing a few Greek islands. My Greek Sporades swim constituted one week of a several week tour of Greece that afterward allowed me to visit Athens and hike in the mountains of Crete. I plan to make my next SwimTrek in Sardinia one part of a month-long tour of Italy. Can I also admit how novel it felt being among the very few, or even the 'lone American' in my SwimTrek swim groups? – Joe A.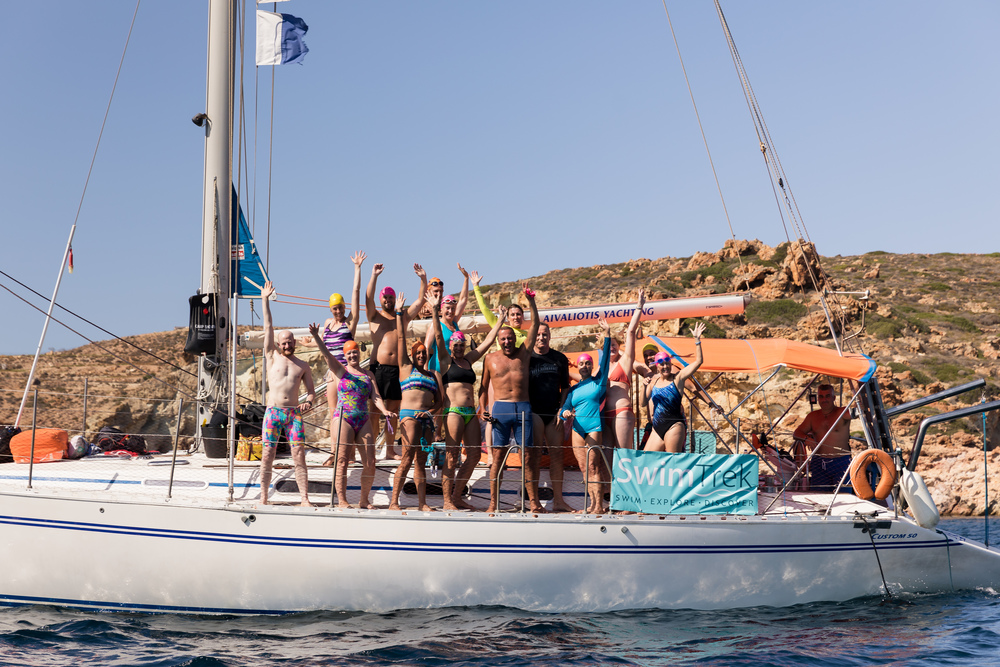 I don't know anyone else who would come with me and I have mostly always travelled solo. I've made new friends, pushed boundaries, learnt a lot about both myself and my swimming technique, and spent time exploring new cities solo ahead of SwimTreks. Off on my sixth this summer! – Miriam Z.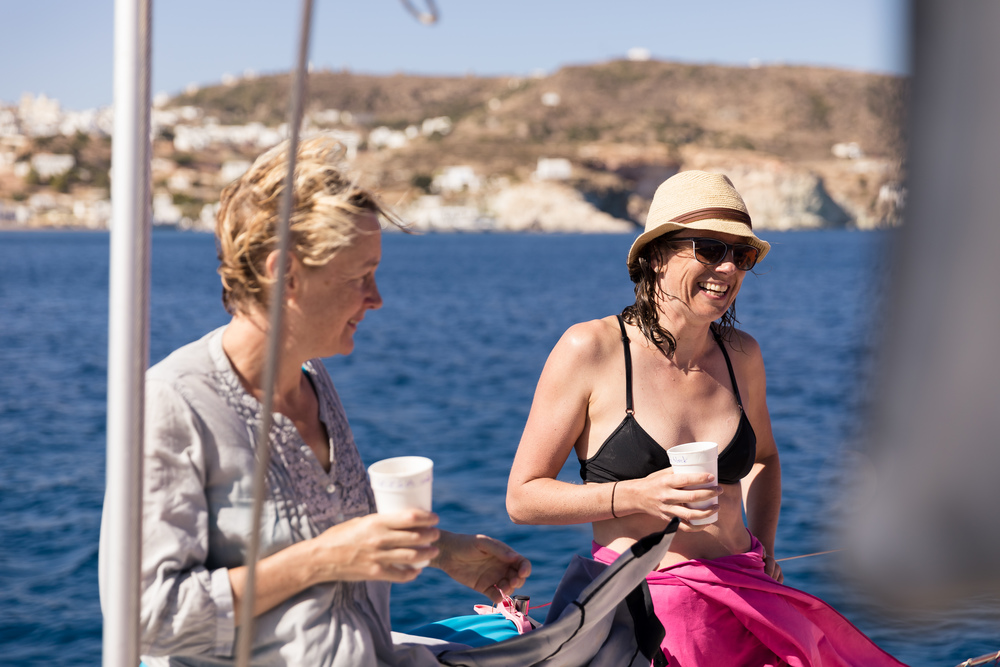 You've heard it from our fantastic guests how great a solo SwimTrek experience can be and the opportunities that can present themselves. The choice of destination, how much you want to get involved and any further travel after your SwimTrek is all your choice. So why not enjoy the freedom of solo travel with SwimTrek trip as your next holiday?