Booked onto a SwimTrek Croatia trip and wondering how you can make the most of your time here? We've compiled our top tips if you're looking to make the most of extending your travels around this incredible country on the Adriatic.
Set your sights on the cities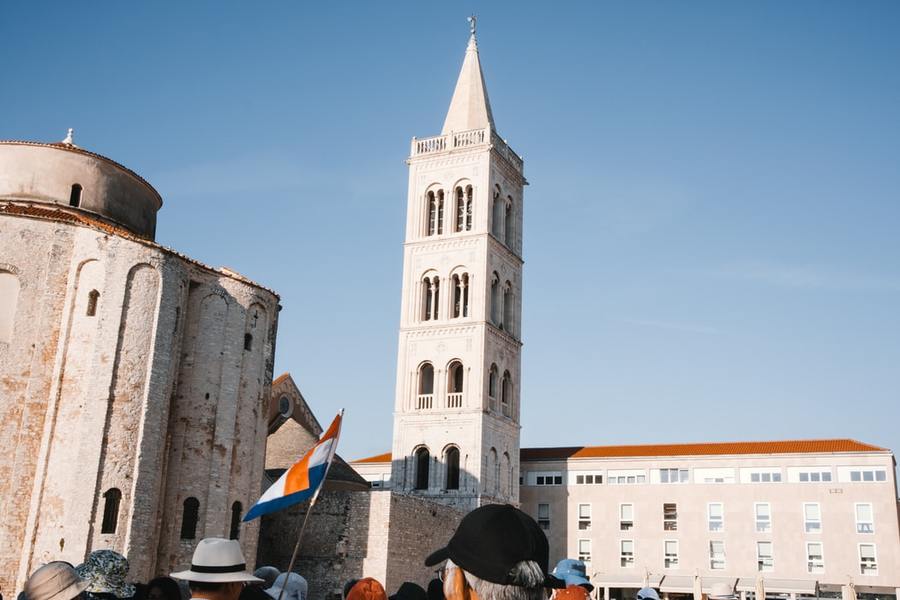 On a SwimTrek trip in Croatia, you'll be swimming around and discovering lots of tiny islands, but head back to the shore and there is plenty to explore on the mainland. Smaller cities like Split, Sibenik and Zadar are not only close to our Croatian island-hopping trips, they're also easy to explore in a short amount of time and very walkable. Head to Sibenik to find plenty of Venetian fortresses and have the chance to hop back out to the islands and take a short trip to the pretty island of Zlarin. Or go further inland to the capital Zagreb, a great spot for architecture lovers as it is home to St Mark's church and its distinctive, brightly tiled roof and the Zagreb Cathedral.
Olivia, from SwimTrek's marketing team, has been lucky enough to visit Croatia several times with us and loved taking the chance to explore the country further.
'If you're on the Croatia Escape trip, go to Zadar one evening. It's an easy short and direct ferry back to the mainland and it opens up your evenings to enjoy a busier city on one of the days of the trip. A highlight here has to be the ethereal sounds of the sea organ as the Adriatic laps up against it. And if you head further south to visit Dubrovnik, search out the Christmas shop. Even in the middle of summer you can find charming Christmas tree decorations that make a sweet souvenir (they're shaped like traditional iced Croatian biscuits!)' - Olivia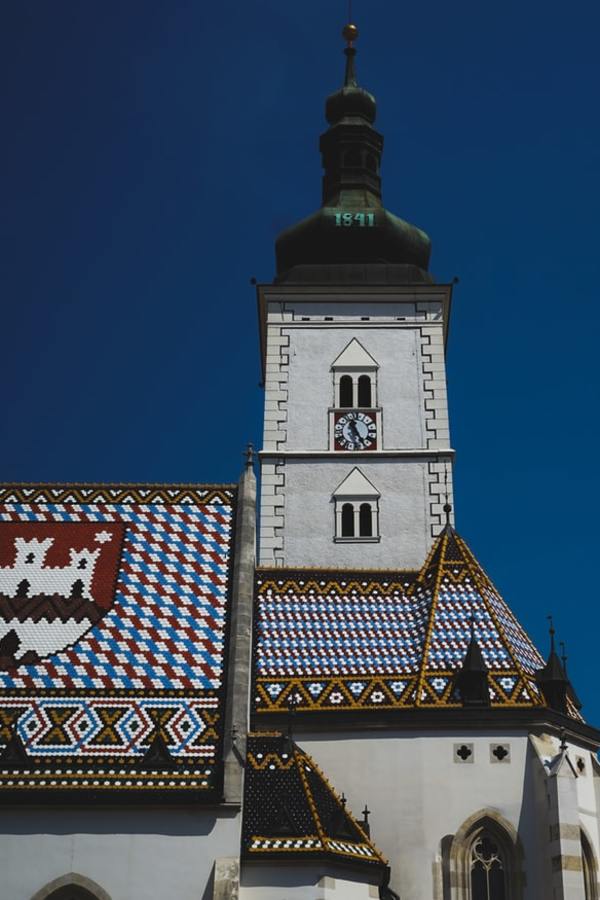 Save your cash when it comes to transport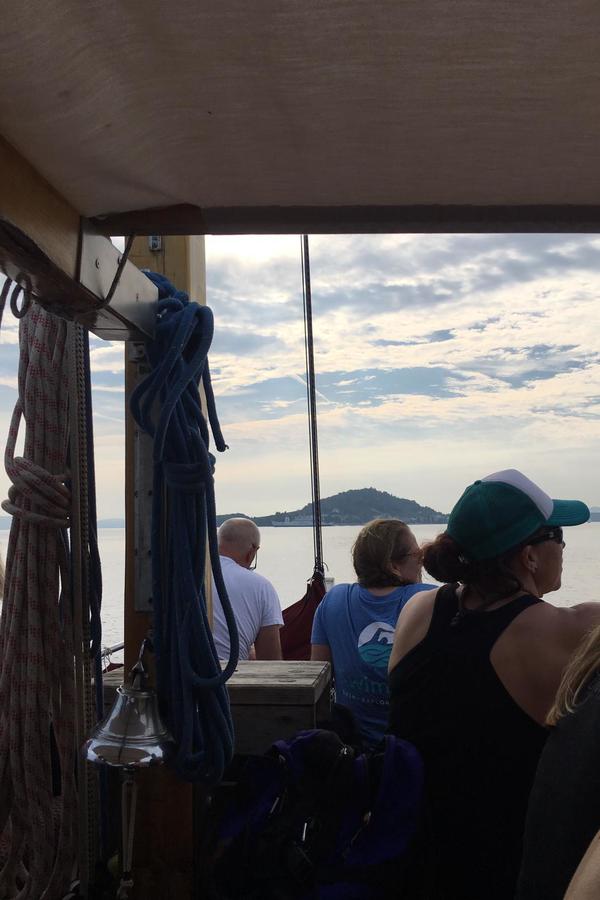 Taking part in a SwimTrek trip, your main form of transport will likely be, unsurprisingly, swimming, as well as sailing between islands on boat or walking around the islet as they are so small. On the mainland, taxis are an option but can be expensive, particularly if you're taking longer journeys across the country. Buses are king in Croatia and they make travel around the country easier, greener and cheaper. Perfect for making your way to the start of your SwimTrek trip and also for exploring the country afterwards.
If you want to visit some specific places, hiring a car can be a great option, particularly if there is a small group of you. SwimTrekker Julie L and her friends hit the road and travelled across the border into Bosnia…
'We visited the historic city of Mostar and got to see the iconic Stari Most bridge. We also made our way along the Croatian coast at our pace. The Diocletian's Palace in Split was a particular highlight!' - Julie
HaKUNA matata – how to have 'no worries' with money in Croatia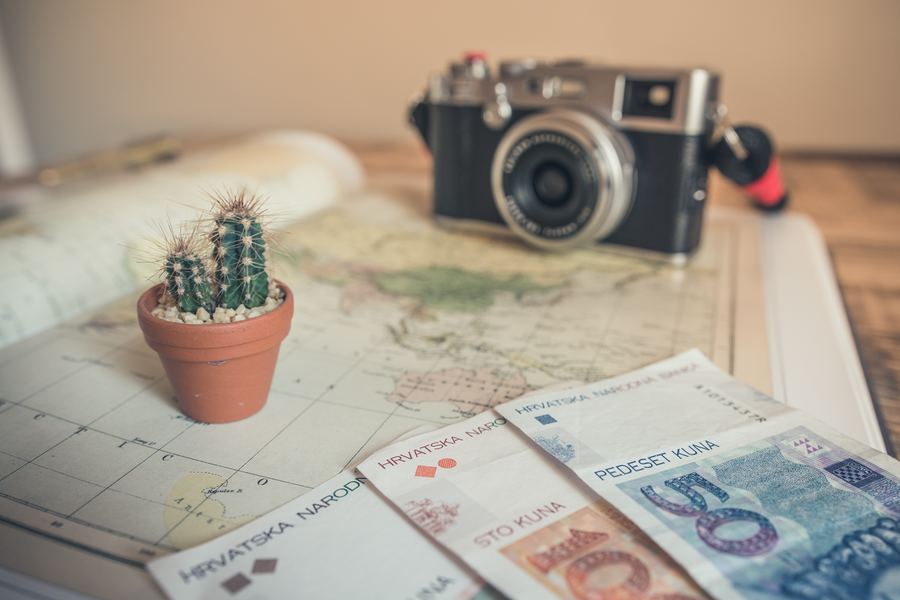 The majority of your meals will be covered on a SwimTrek trip, but you'll need a little extra money for some dinners as well as extra snacks and souvenirs. Croatia is a member of the EU but did not become a member of the Eurozone and retained its own currency, the Kuna. Euros and occasionally US dollars are accepted in some of the larger cities and tourist areas, however you'll get a much better rate by paying in Kuna. Not all smaller restaurants and shops will accept credit cards, so it is a good idea to carry cash with you for the duration of your trip, particularly in denominations of 100 Kuna or less. While you can exchange money in Croatia, we recommend taking Kunas before travelling. Our trips are based on islands where there is less access to ATM's, and you won't have to waste time on finding places to withdraw money.
Get a taste of Croatia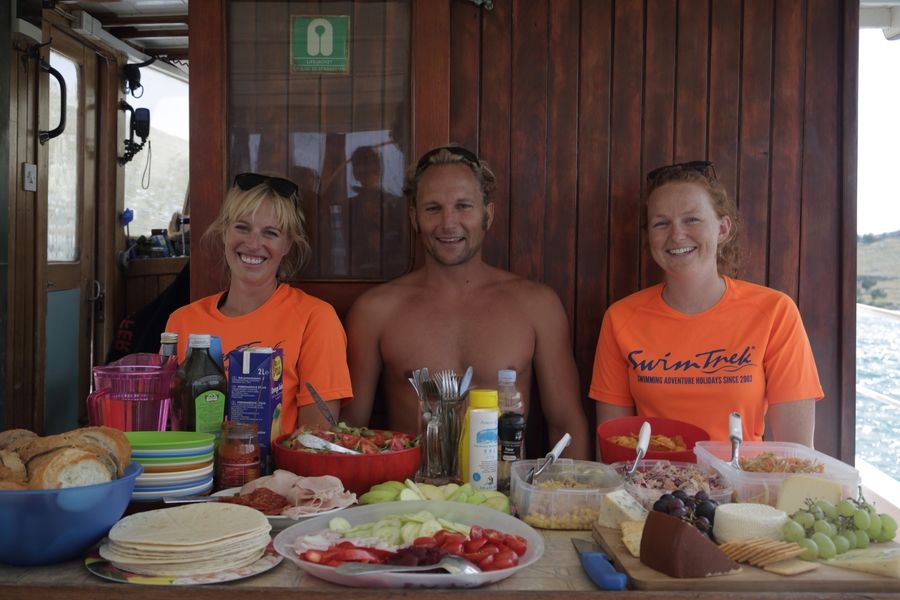 Due to Croatia's geographical location, the local cuisine has become somewhat of a melting pot, with influences from the Slovaks, Turks, Italians, Greeks and the Balkans, whilst also retaining distinct regional differences. Traveling and eating your way around Croatia is definitely one for foodies! Almost every restaurant will offer a Crni rižot or black risotto, a popular seafood dish turned black from squid ink. In restaurants all along the coast and on the islands the fish used is likely to be freshly caught, with fresh grilled fish another of the best choices on a menu. If you want to make food a large part of your travel around Croatia, try heading to Istria, a region with a strong reputation for gastronomy. Sally from SwimTrek HQ was also very fond of the local lemon radler beers…
'You can find them at most restaurants and cafes. They were always such a refreshing way to finish of a day of swimming!' - Sally
Take in some of the national parks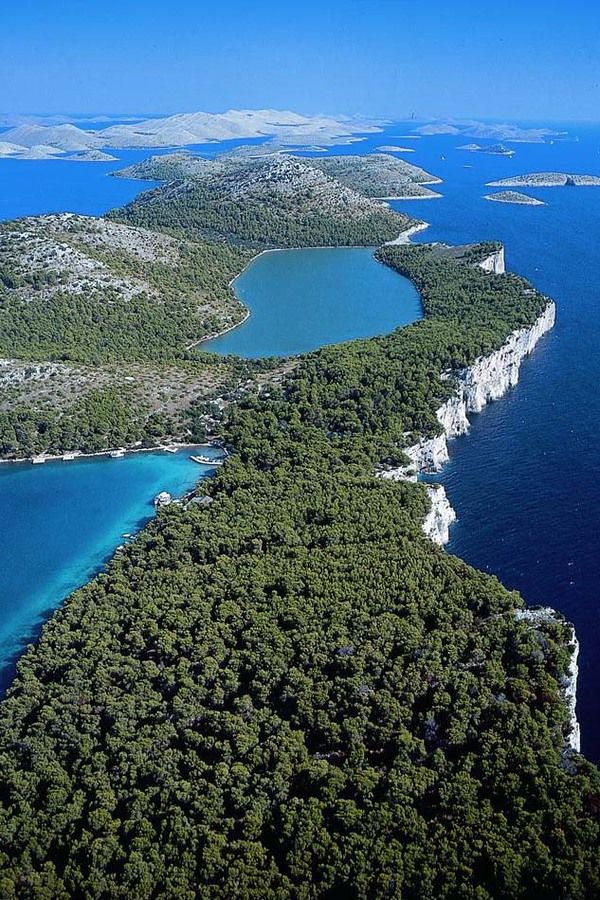 You'll have the opportunity to swim around the Kornati National Park if you join us on our Kornati Islands trip, but there are another seven incredible national parks to visit around Croatia. Close to Sibenik is the Krna National Park, home to the impressive Krka Waterfalls - and you can get in and swim in the park too! (Note that swimming in the park will be banned after 1 January 2021.) There's also Croatia's most famous national park, the Plitvice Lakes, a UNESCO world heritage site, as well as Paklenica or Risnjak national parks if you prefer to avoid the crowds. These have been favourites with SwimTrekkers in the past like our guest Sara E:
'I particularly loved the Paklenica park. It's close to Zadar and has lovely hiking! ' - Sara