Tracee and Duke share their incredible memories of Haiti's 2017 Charity Swim:
We are really happy that we took the route of working through SwimTrek for our first "Swim for Haiti" event. You get to experience the event like any other entrant, but you have the added benefit of all of the organization and expertise that SwimTrek brings to their adventures. In addition to the swim, we had the pleasure of hanging out with other "Swim Trekers" (a unique breed of folks that totally get why it is fun to swim kilometer after kilometer in the open ocean). We leave every SwimTrek trip with fantastic memories of the awesome people we meet from all over the world - this trip was no exception. We also loved the side excursions - a memorable hike through a coop farm and past local villages to a watercress garden that featured a refreshing dip in a watercress pool. A trail run through the mountainside near the resort that ended in a massive rock quarry. A visit to a resort that is a converted sugar plantation featuring a museum about local Haitian history. And of course, swim coaching from Simon who had excellent tips for all of us - regardless of our skill level.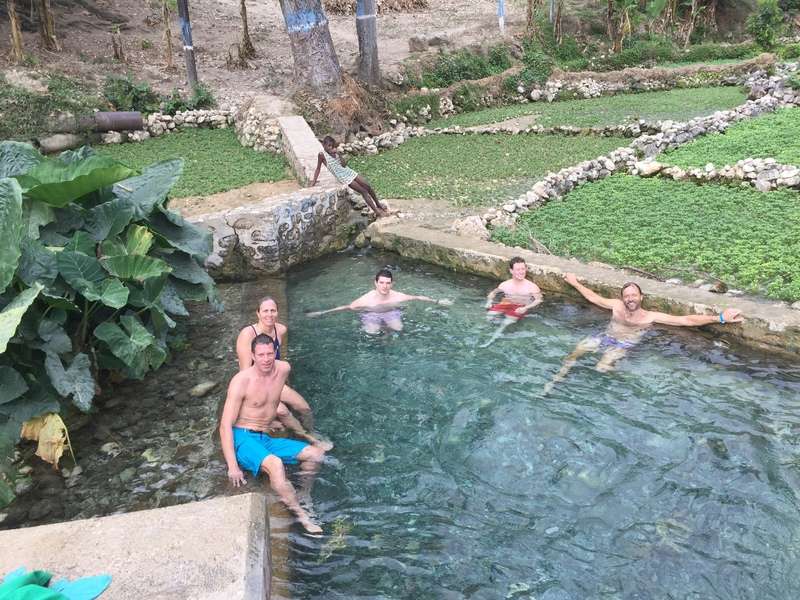 Haiti is a unique and wonderful country. Most of our knowledge of Haiti had come from what we had heard in the media - earthquakes, hurricanes, political turmoil, high unemployment, etc. While there is truth in all of these things, the additional reality is that it is a beautiful country with stunning geography, delicious food, and lovely people who are kind, warm, friendly, and resilient. Haiti takes you on a bit of an emotional roller coaster, but you can be sure that the experience will change you for the better.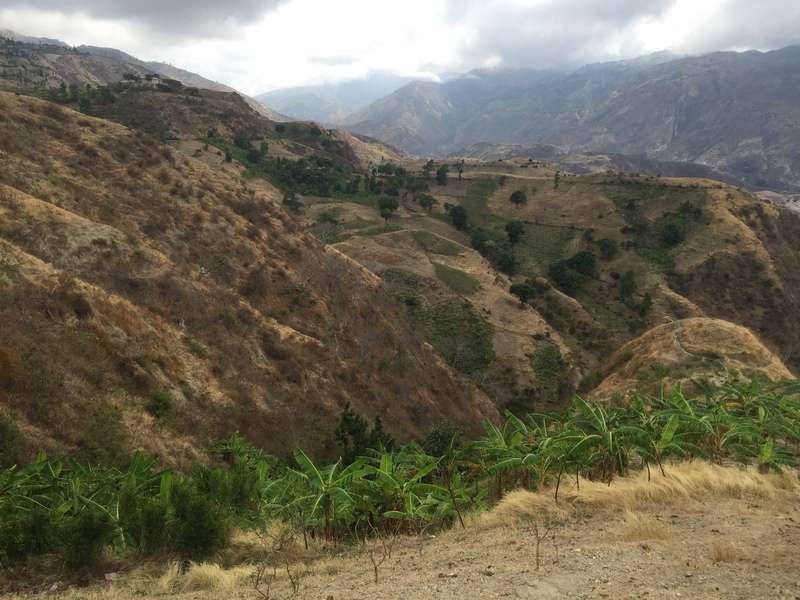 The 10K swim is a seriously unique (and long) event. We started with a boat ride and launched from an Island that was 10K from the Wahoo Bay Resort - each swimmer is accompanied by a local "bwa fouye" - a local fisherman paddling a traditional dugout canoe that provides support and carries any water or snacks that you may need along the way. The Caribbean water was clear and warm - visibility was excellent and we could see all the way to the bottom for many portions of the swim. The swim ends at the Wahoo Bay Beach resort - we were greeted with music and cheers from the crowd and a delightful "after party" with food, music, beverages, and a heartwarming awards ceremony. Swim for Haiti is truly a special event that directly benefits the people of Haiti and shines a spotlight on this amazing country.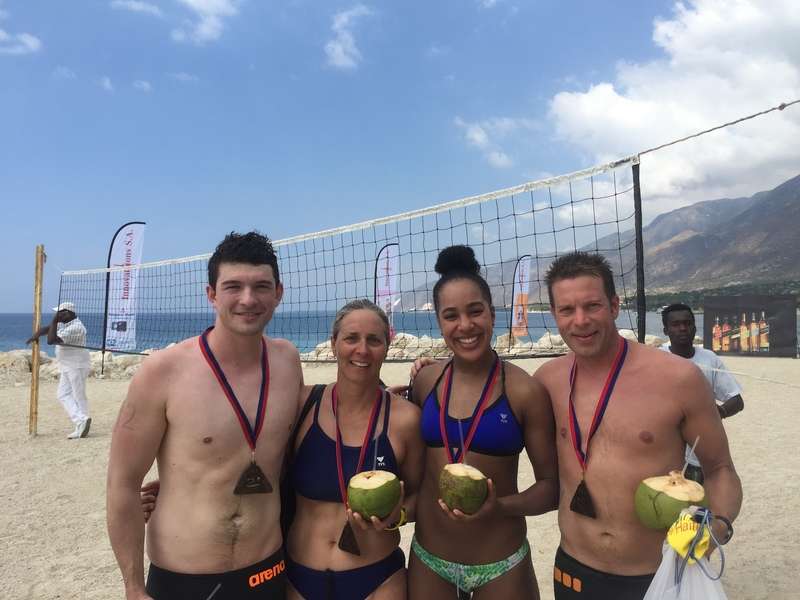 All of the participants were so fun to swim with and many of them had special stories and unique personal journeys that brought them to this event. Fred and George were two of our fellow Swim Trekers (young brothers from the UK who seem to find all kinds of crazy adventures to get themselves into) - we had a blast hanging out with them and trading stories from "across the pond" - we definitely like the sound of "tumble turns" vs. the flip turns we do in the US. Another highlight was getting to meet and hang out with Naomy Grand'Pierre - the first Haitian woman to swim in the Olympics (she competed in the Rio Olympics). Naomy is a sprinter, so she had her work cut out for her competing in her first long-distance open water swim. Naomy is a delightful and humble young lady that provided a wonderful example and was a great face for her fellow Haitians. We were even able to teach an Olympian a few things - like making sure you slather yourself in Vaseline to prevent chafing before embarking on a long-distance ocean swim.
All-in-all, it was a fantastic trip with memories for a lifetime!