Back in April SwimTrek were delighted to publicly announce that we have been honoured as a recipient of the Queens Award for Innovation. The Innovation Award was made in recognition of our pioneering development in the provision of open water swimming opportunities not just in the UK but worldwide. This classification is rarely won by a travel company and demonstrates real ground breaking advancements being made in the tourism sector.
On November 8th, SwimTrek celebrated this fantastic achievement with a champagne reception at the i360 viewing tower on Brighton seafront, welcoming staff old and new, friends and family, and some esteemed special guests. SwimTrek were formally presented the honour by the Lord Lieutenant of East Sussex and his deputy, reading the honour from a scroll signed by HM The Queen herself. Also in attendance was the High Sherriff of East Sussex and representatives from the open water swimming community press and local businesses.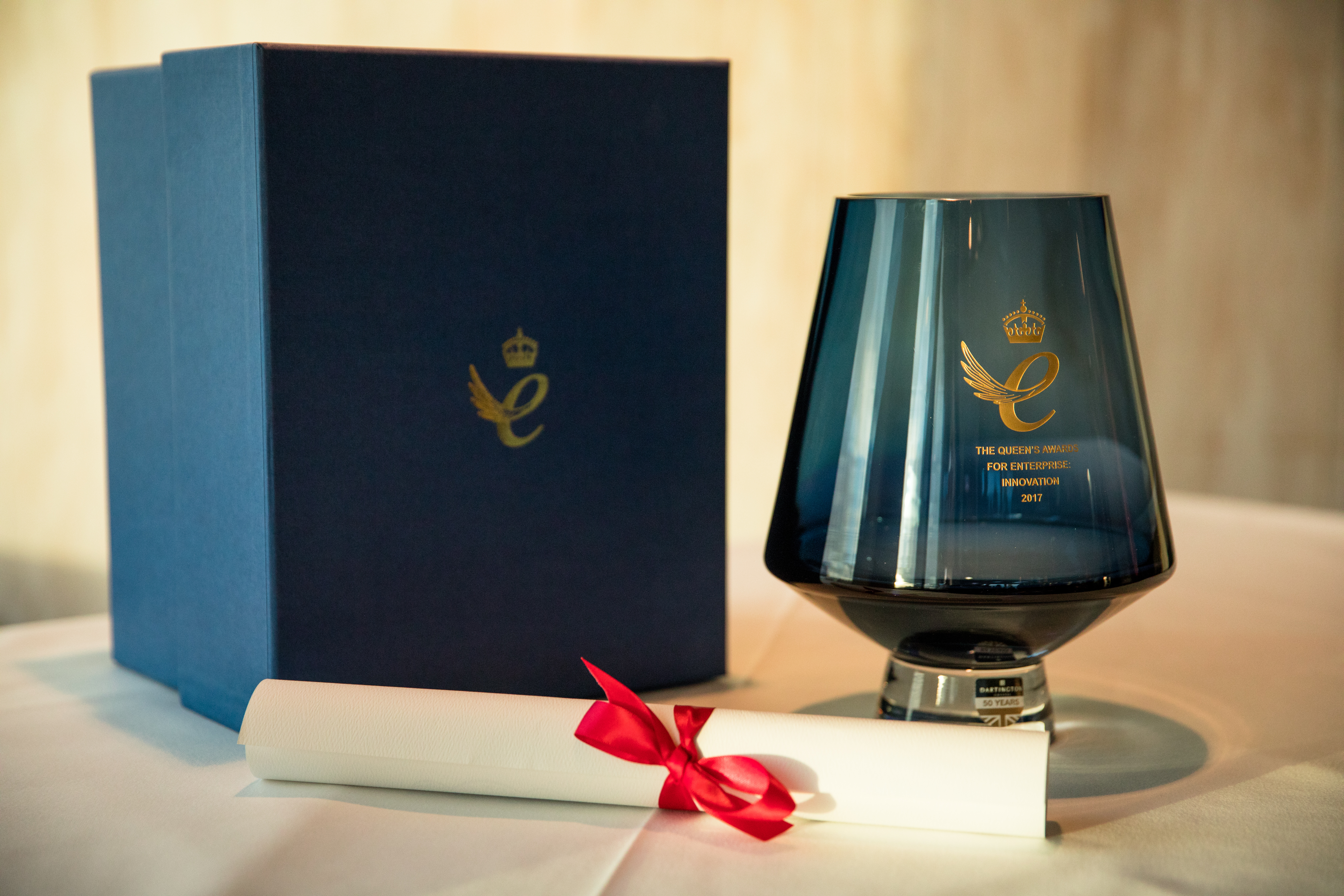 This was an opportunity to look back upon the journey to this point, with Simon indulging us all with anecdotes of how SwimTrek all started. From the first Cyclades trip to the introduction of our most recent trips like the stunning Galapagos Islands offering, what SwimTrek has achieved is truly special, the ability to offer once in a lifetime trips and unforgettable swimming experiences.
SwimTrek is never one to be too far from the water, and having the reception on the seafront looking out over the two piers was the perfect reminder of what the company is all about, enjoying the beauty of open water swimming. After a step outside for some group photos, the famous Brighton starlings performed their captivating aerial show known as murmurations around the crumbling West pier just as the sun set, providing the perfect backdrop to a fantastic day.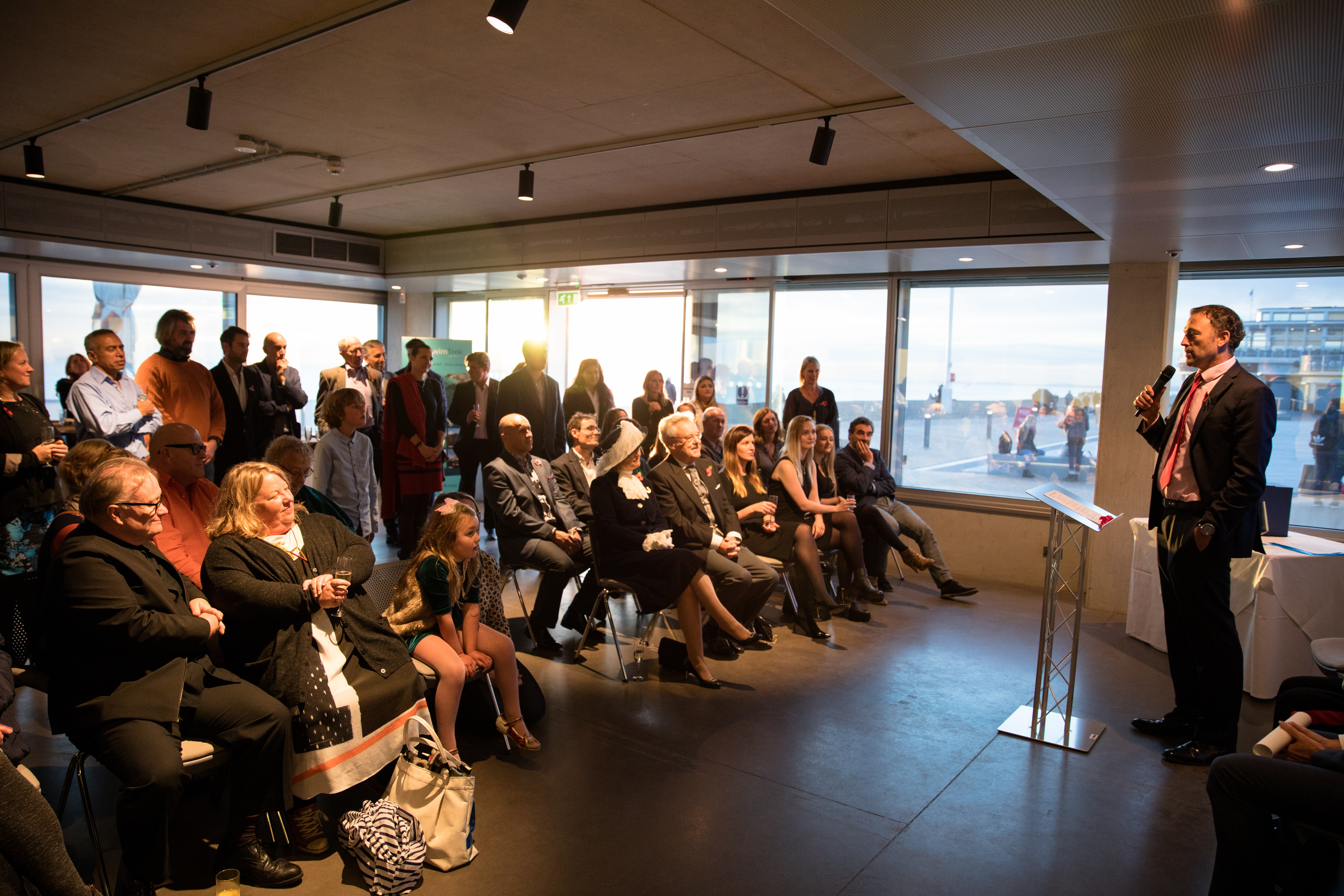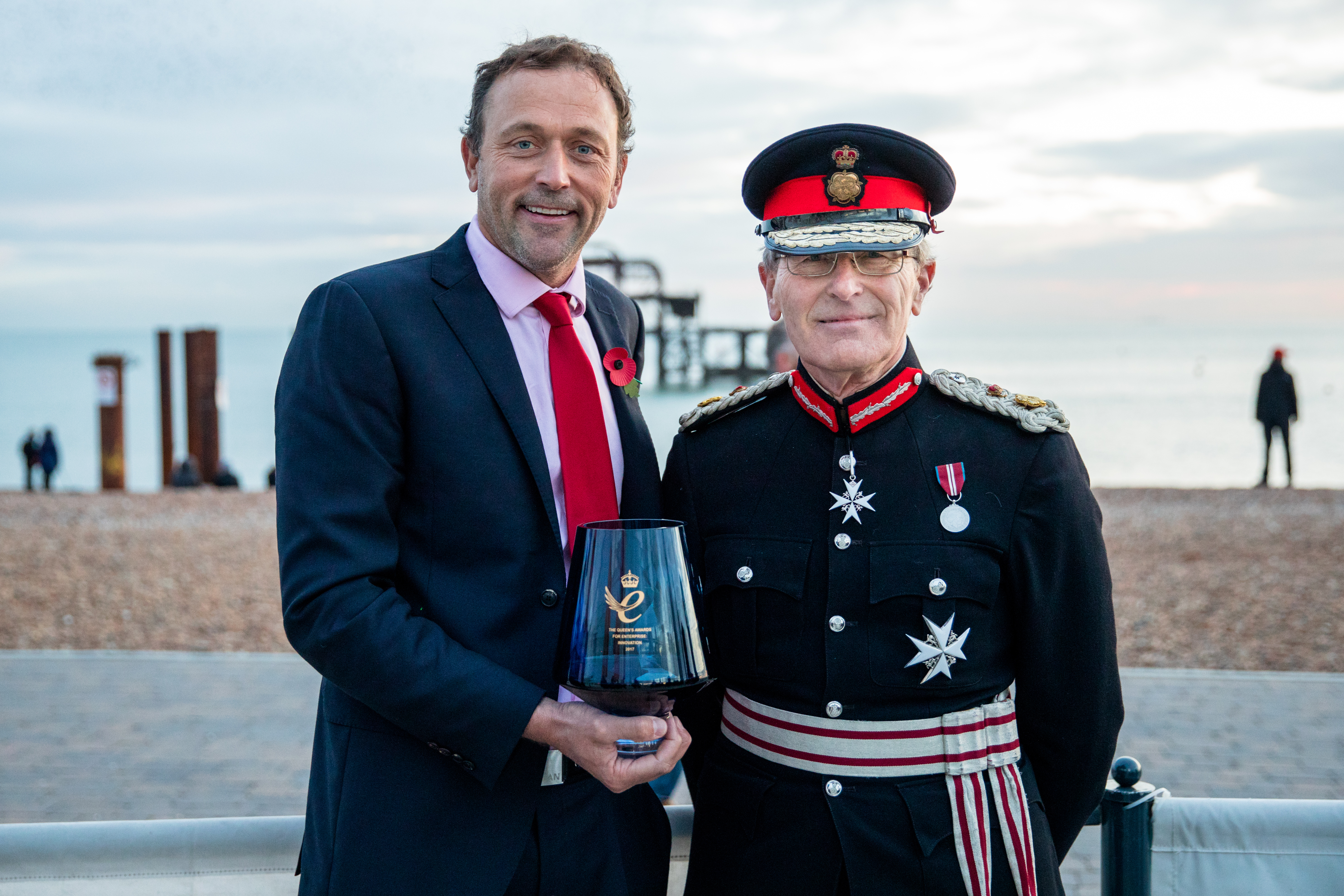 This is SwimTrek's first Queens Award. We are delighted to have won this after less than 15 years in operation, as to be a pioneer in the travel industry is a great accomplishment and we look forward to what we can achieve in the following 15 years. We thank all who have been involved in our journey towards this point; guests, guides, staff and suppliers, and we hope you continue your association with SwimTrek as we further develop and push the boundaries of open water swimming tours to.