So, you've taken the leap and booked your swimming holiday, congratulations! But what is the best way to prepare for it? Are there certain skills I need or specific things I need to accomplish before I go? Will I need to undertake specialist training? Let us ease any worries you may have with a few handy hints to help you get the most out of your swimming holiday in the months and weeks leading up to it. Below we've put together our 4 best tips for preparing for your upcoming swimming holiday.
Start building towards distances you would expect on your trip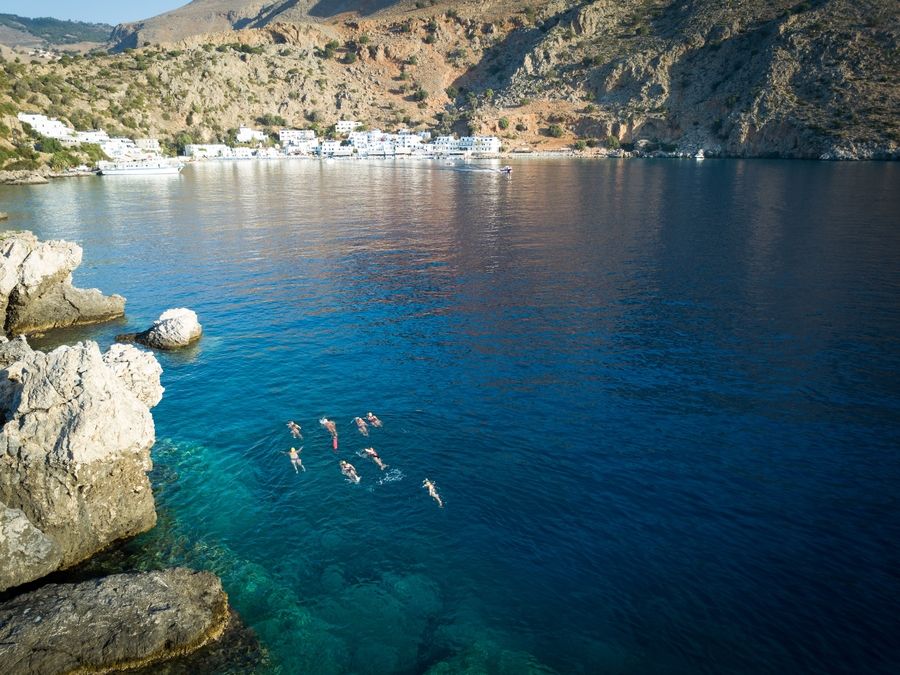 On a SwimTrek swimming holiday, we will aim to swim a certain distance every day, and the average daily swims are included in the trip descriptions. These average daily distances give a good indicator of the distances that you should be comfortable swimming in one day, but these are usually broken down into two swims per day. Getting in the pool or your local body of open water and aiming to build up to these distances is great practice for the kind of swimming you can expect on the trip.
It will also be beneficial to you if you can break up your swims with less stops, as this is what you are likely to find on the trip. Our swims will often have a few drinks breaks and stops for breathers, but these will usually be after 500 – 1000m. Getting used to stopping less frequently will give you a similar situation that you will encounter on your trip.
If you can, try to swim in the open water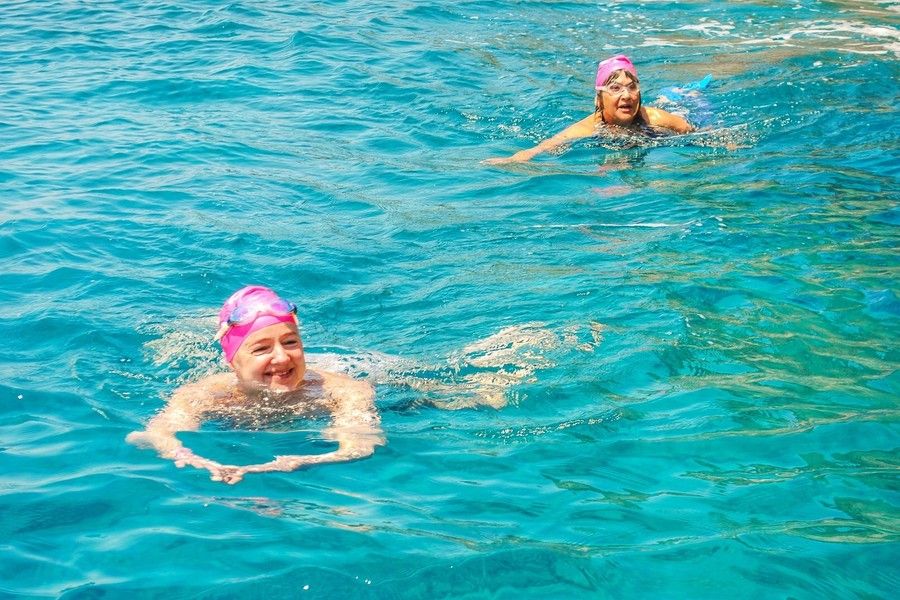 SwimTrek trips are based in the open water, and with this comes the beauty and sometimes slight unpredictability of the outdoors. This is a little different to your local pool swim and there won't be a black line along the floor to follow! Most of SwimTrek's swimming holidays are sea based and getting in for a few sea swims will help familiarise you with learning how to deal with choppier waters, how to sight for landmarks and getting used to how your body feels in salt water. For those based by the coast, sea swimming groups can often be found as well as informal swimmers who like to take regular dips! Not only will the experience of how the open water feels help you prepare for what's to come on your upcoming swimming holiday, swimming with others who are used to swimming in the open sea may give you a few more pointers.
There's also the option to go swimming in rivers, lakes and ponds which can also help you to adjust to the variables you find in open water that you wouldn't encounter in a swimming pool. These inland freshwater bodies of open water don't always enjoy as clear a water quality as found in the sea and you may not be able to see as far ahead in front of you in the water as in the sea or pool. Alternatively, if you are used to swimming in salt water, you may experience more drag in freshwater lakes as you may be less buoyant due to the lack of salinity, and it is good practise to get used to how your body feels in different water types.
Get in for multiple daily swims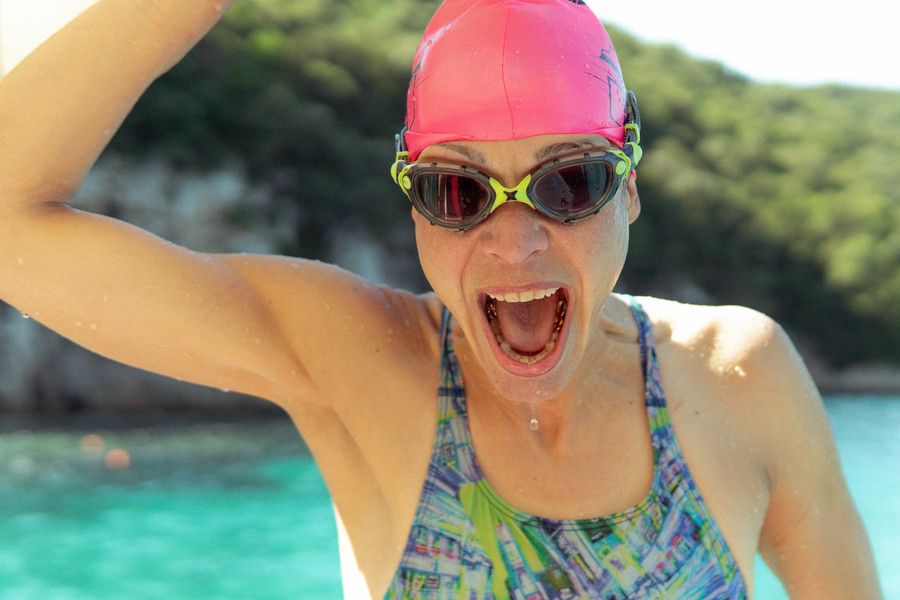 On a SwimTrek swimming holiday, our days will often have two daily swims scheduled in; one in the morning and one in the afternoon. Getting used to the rhythm of going in for multiple dips a day will help set you up for the kind of days you'll be experiencing on your trip. This is most likely more often than you would swim in a normal day, so if you do get the chance to try out how a couple of dips a day feel, this will give you a taste of how you'll feel throughout the days on the trip. Our days will also be split up with time for resting on the boat and the hotel as well time to enjoy meals together, it is all about balance! It is, however, certainly worth remembering that you do not have to complete all of the set swims on a SwimTrek swimming trip, it is your holiday after all, and you should feel free to enjoy it how you wish.
Try swimming with others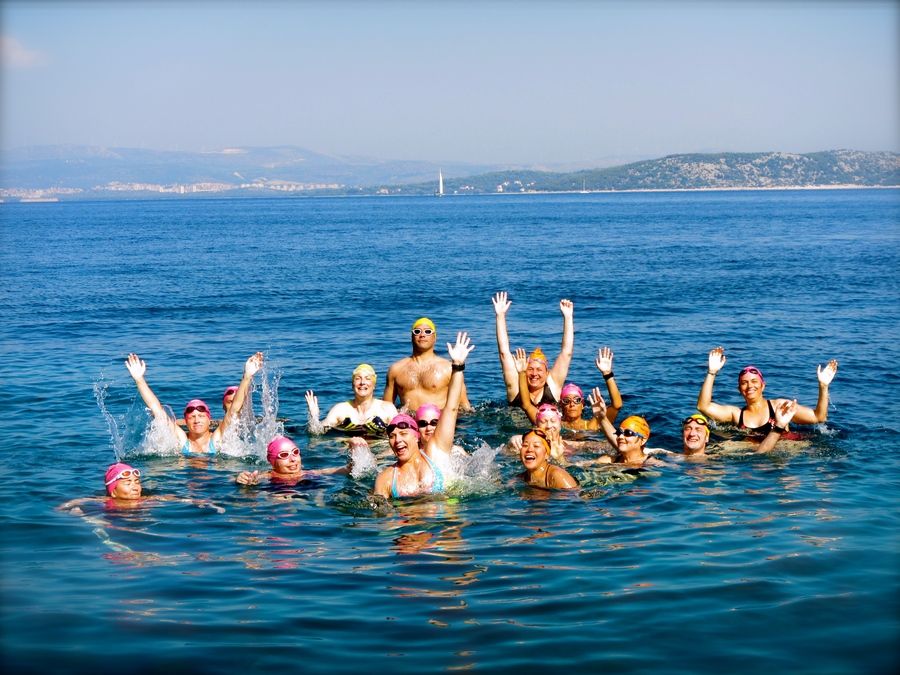 On a swimming holiday with SwimTrek, guests are split into groups based on speed to ensure that everyone is able to enjoy their swims comfortably and without feeling like they are holding anyone back or are being held back. Swimming in a group is an enjoyable experience, and it's a great feeling to look back on where you've come from and know that you've swum it together.
Swimming with others will also assist with your group swimming etiquette. Before your swimming holiday, try getting in with a friend, making sure you take the time to be aware of them as you move. You might be swimming a lot closer to other people then you may be used to in a pool and your fellow swimmers may not be used to the open water either, so an awareness of each other's presence is a great skill for a smooth swim. You may also find that when swimming with others will encourage you to swim further, achieving more than you thought you could.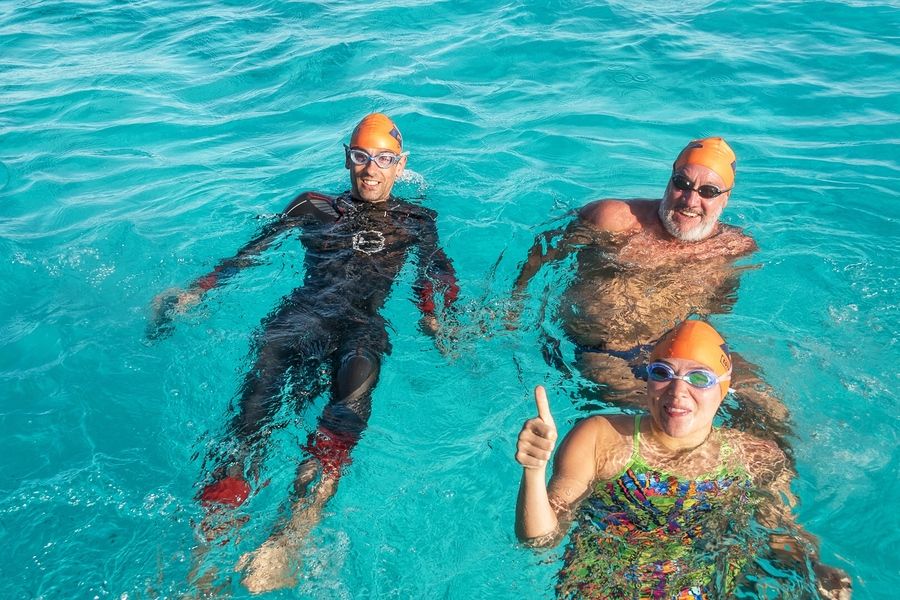 There isn't a right or wrong way to prepare for an open water swimming holiday, but these tips are a good place to start if you're unsure where to begin. The most important thing to remember when you take a SwimTrek trip is that this is your holiday, and you can swim it how you want to, so whether you're happiest leading the pack, taking the scenic route with hops off and on the boat and everything in between, having this good base of skills and experience will set you up to be able to enjoy the swimming holiday you want to have.
If you're feeling ready to commit to a swimming holiday but not sure which one to pick, our Customer Service Team are on hand to help with any queries you may have. They can be reached by email at info@swimtrek.com or by phone on +44 (0)1273 739713. Alternatively, you can find our full range of swimming packages here.