Our guides are still out enjoying the last of the summer sun on our Autumn trips, even in October! This month's winners feature our trips in Mallorca and Greece.
Winner!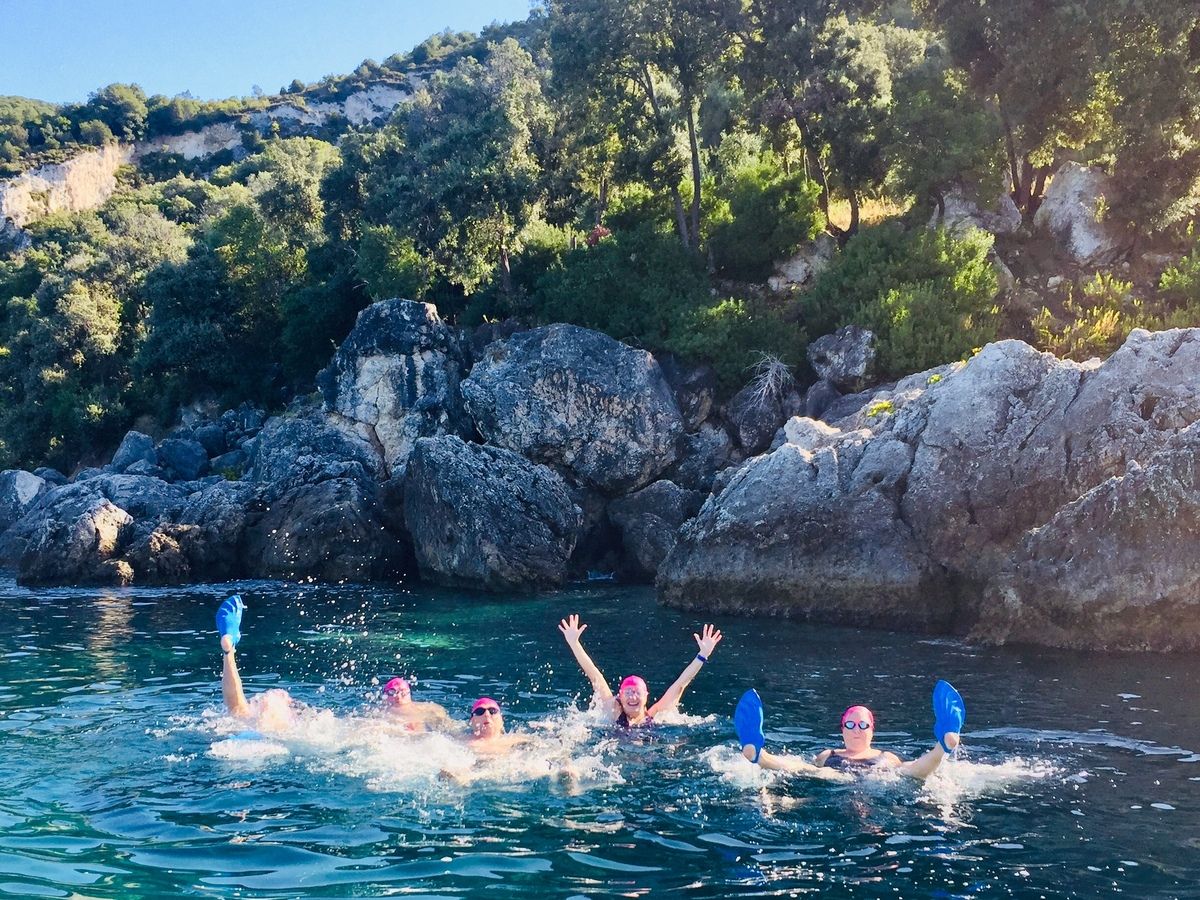 Hands (and legs!) up if you love swmming in Greece? Sarah snapped some of her guests on one of our last Ionian Explorer trips of the year.
Runner Up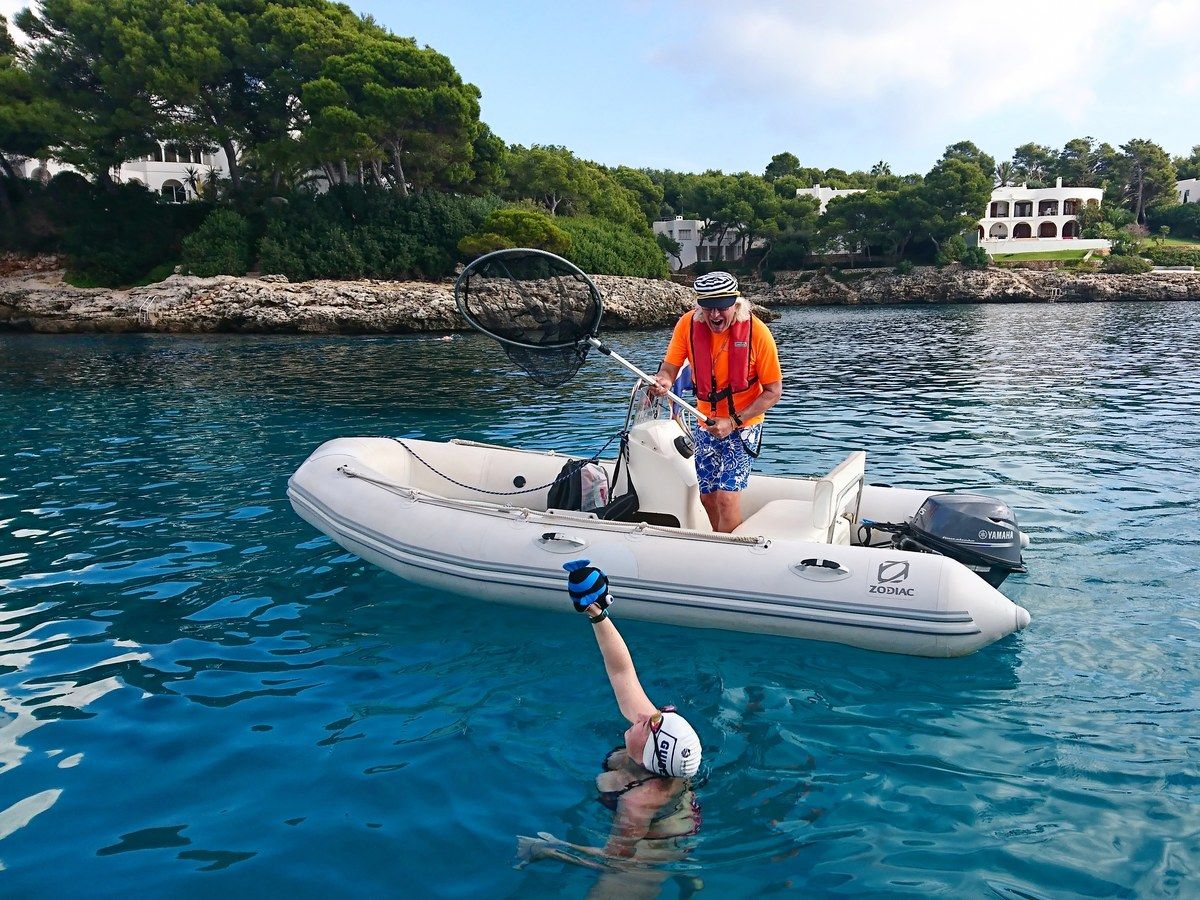 As it's Halloween, Tasmin and Cliff sent in this spooky snap of a surprise (cuddly) fish attack on our Endurance Swim Camp in Mallorca!