This month we've got a [Montenegro] special as we just can't get enough of this tiny but beautiful country! Check out our guide photo of the month winners below.
Winner!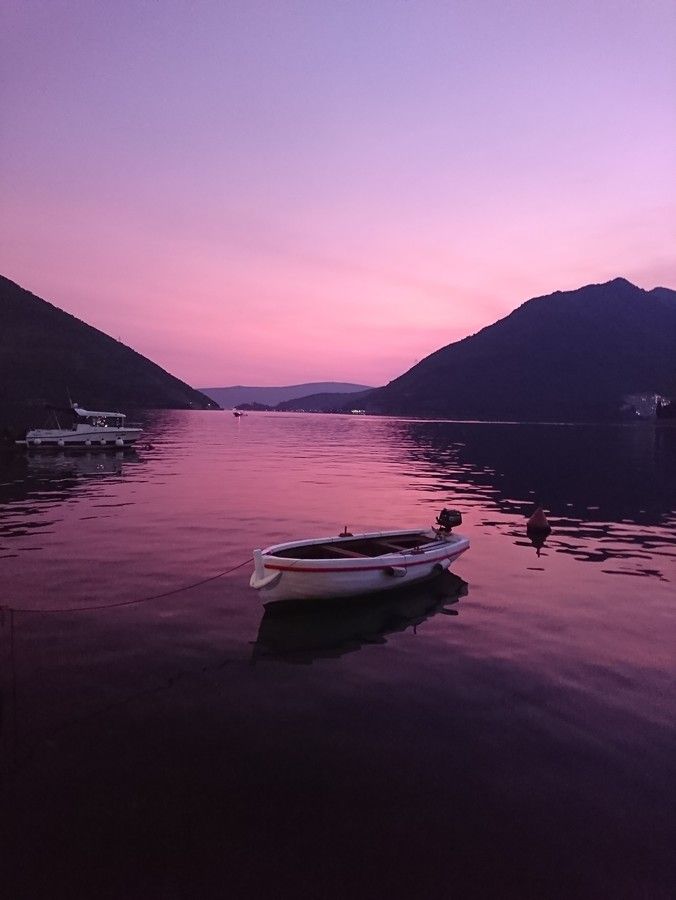 Tasmin caught the sky when it was this incredible purple colour in the Bay of Kotor, Montenegro.
Runner Up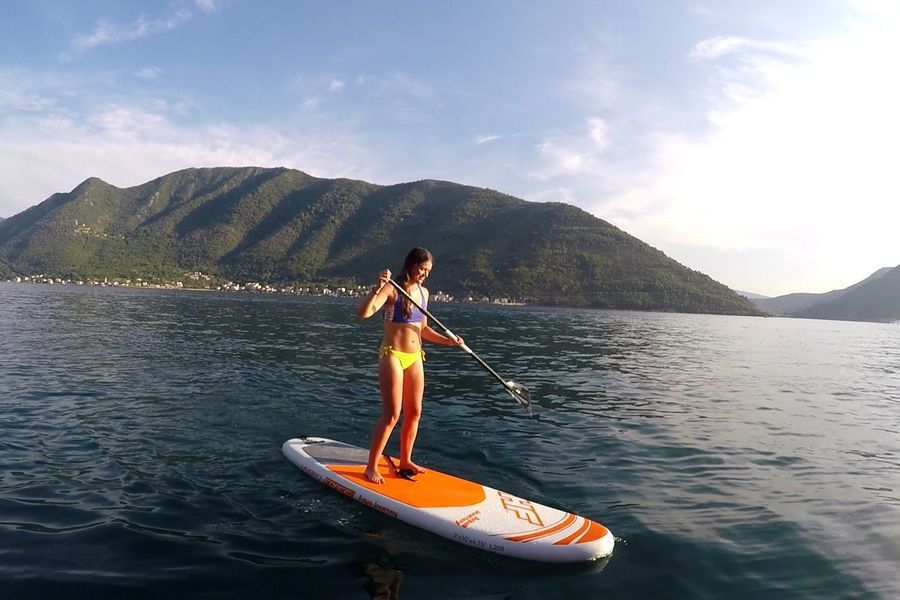 Trish snapped her assistant guide Cora enjoying a paddleboard break in Perast, Montenegro last year.