Spring is just around the corner and with it comes more of our exciting trips running! In the meantime, we're celebrating the beauty of our current winter sun trips, and the results of month's guide photo of the month competition show these are destinations certainly not to be missed out on. From South America to the Middle East, check out the best of the swimming that you're currently missing out on!
Winner!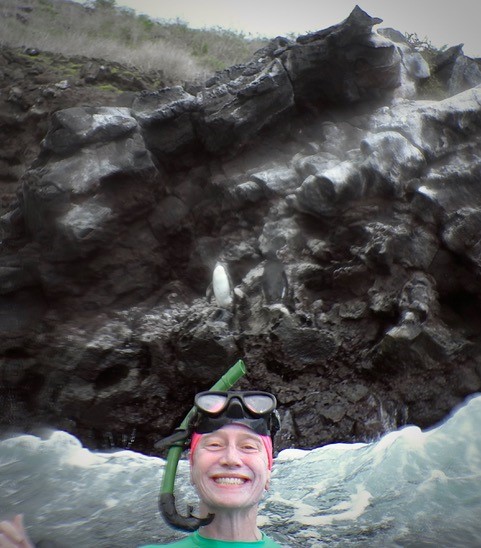 Marlys snapped one of our swimmers with a couple of well camouflaged penguins on our stunning Galapagos Islands trips! Can you spot two of these swimming birds on the side of the rock?
Runner Up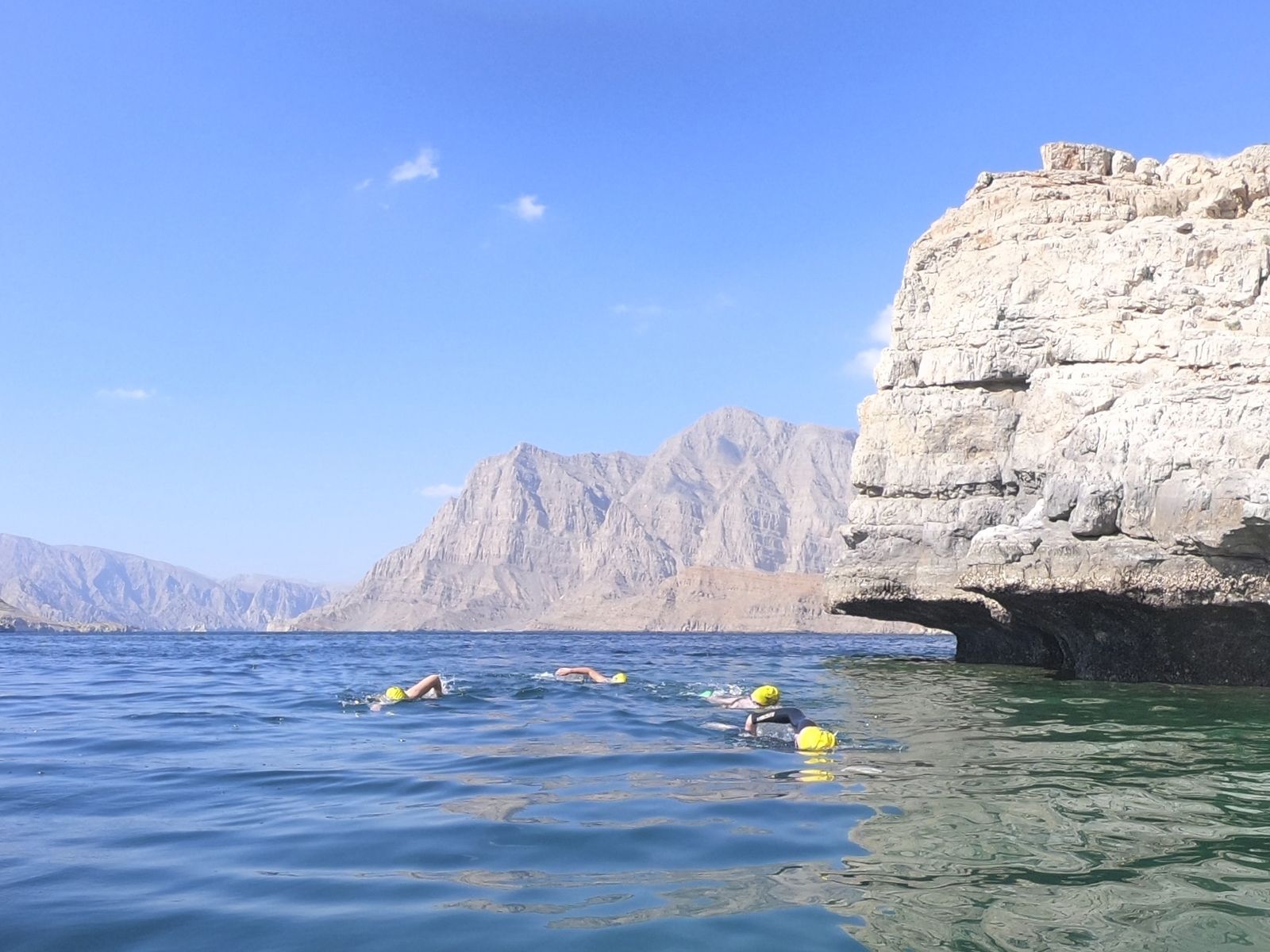 Coll caught the yellow hats with this incredible backdrop of the fjords of Oman.