Open water swimming is the gift that just keeps on giving. From major health benefits to expanding your social circle, here's 5 reasons why we love open water swimming!
1. The health benefits are practically endless
It's commonly known that exercise does wonders for both physical and mental health. It helps with weight loss, depression, anxiety and improves mood. Open water swimming is no exception. Acclimatising and adapting to the cold water can help to reduce the risk of heart attacks and being immersed in cold water allows your body temperature to drop. This makes your body work harder to warm up, in turn burning fat and speeding up metabolism.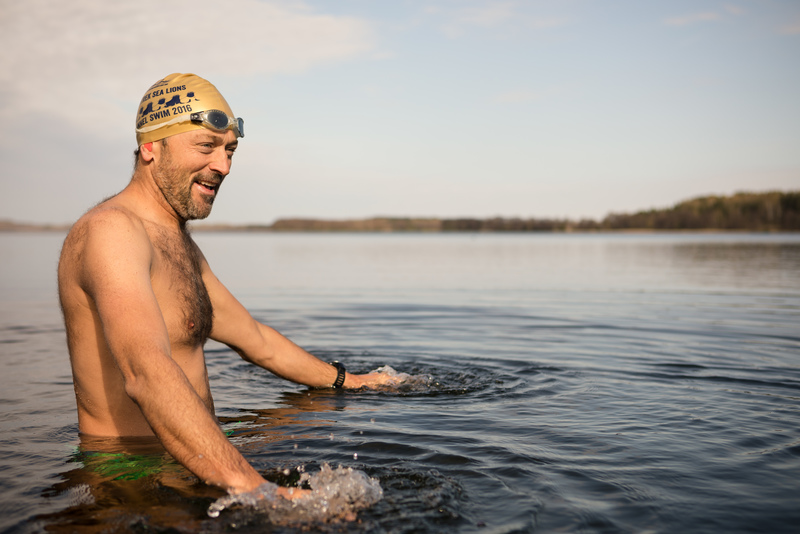 SwimTrek Founder, Simon Murie enjoying a cold dip
2. One with nature
Unlike the local swimming pool, going out into the ocean gives a real sense of adventure and freedom, it's a unique experience. With no floor or sides to rely on, open water swimming is more challenging and therefore much more rewarding. The natural backdrops of open water swims make them all the more breath taking. Swimming in the cold water of a coast, lake or deep ocean is so energising and invigorating; many feel their day hasn't started unless they've had their morning dip!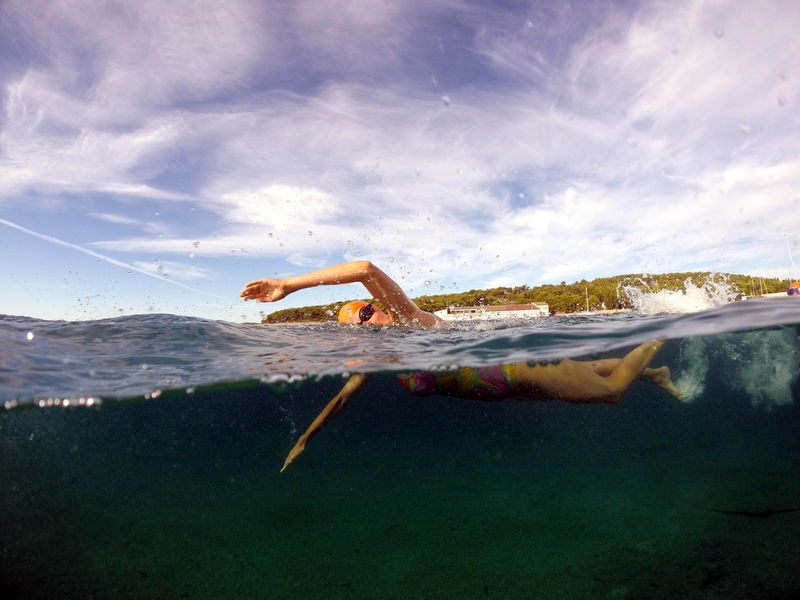 A real sense of adventure and freedom
3. Achievement
There's no feeling like completing a long open water swim and actually seeing the distance you've accomplished. This sense of achievement can sometimes be lost in pools where lap counting is the only option for long distance swimming. Acclimatising to the cold water conditions is a challenge in itself and it's both mentally pleasing and rewarding to be against the elements.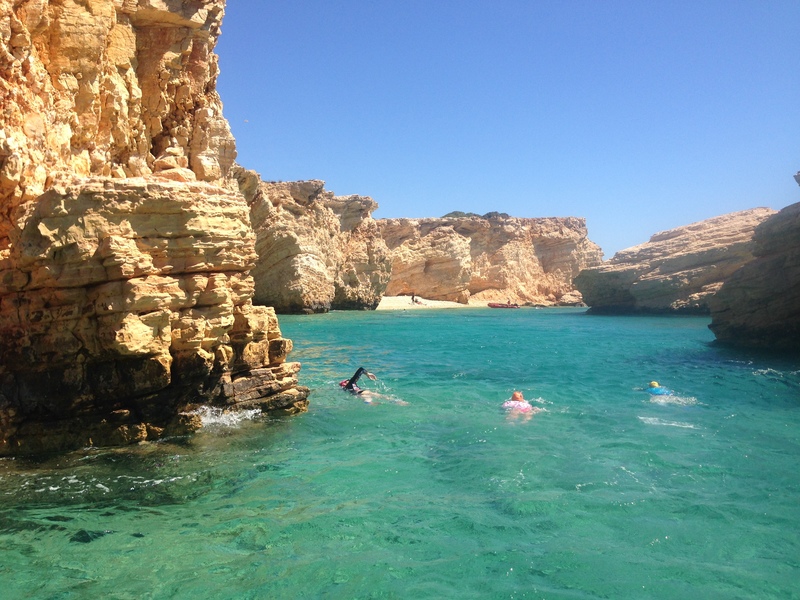 Island hopping has a huge sense of achievement
4. Expand social circle
The open water swimming community is among the most supportive and passionate communities around, countless groups exist across the world, arranging swims daily. Open water swimming may feel slightly isolating at times but sharing the experience with people who are deeply passionate about it can make it an even more fulfilling experience. During Swimtrek trips across the globe, swimmers meet each other, share unforgettable swims and more often than not, make friends for life.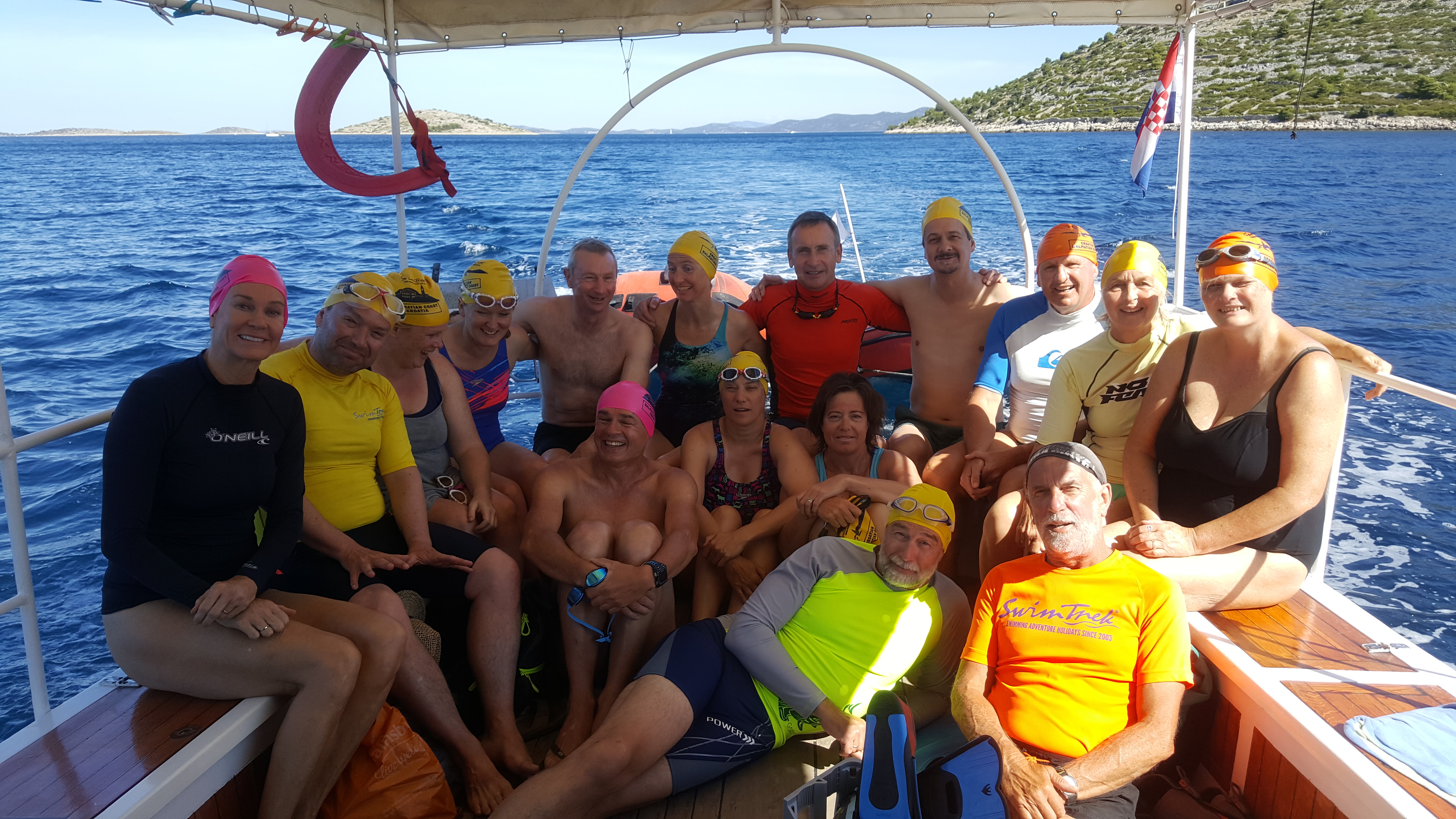 Friends for life
5. It's great fun!
Above everything, open water swimming is simply great fun. The laughs, achievements and friendships that come with open water swimming make it unlike any other experience. Open water swimming can be for everyone! SwimTrek offers introductions to coaching and long distance training, so no matter what your level, you'll find the perfect open water swim to suit you.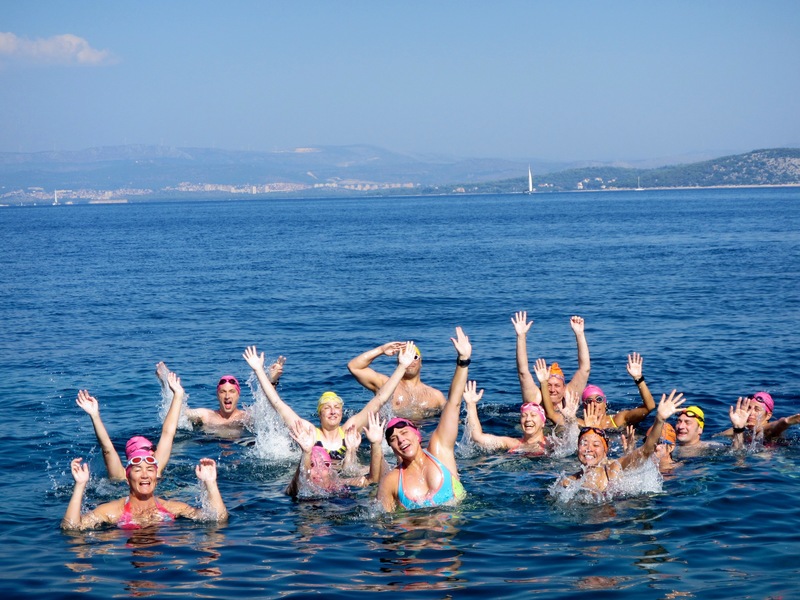 Friends for life