With recent sporting events of the last few years seeing an insurgence of women achieving incredible feats, the profile of women in sport seems to be on a continuous upwards rise. In open water swimming, and particularly long distance, this a sport where women have stepped up to rival the accomplishments of their male counterparts and in many circumstances, have outpaced the men over the lengthier distances. This list of 10 inspiring ladies and their staggering achievements range from the smashing of world records, to doing good in community and benefiting others with their skills. Read on to find about these incredible women that might inspire you to go that bit further in the water yourself!
Dr Julie Bradshaw
Julie has an impressive swim history, having held many world records and completed several inspiration endurance swims. She first swam the channel aged 15 with a hugely impressive time of 10 hours and 9 minutes. She then also famously completed a butterfly channel crossing in 2002 with an equally stunning time of 14 hours and 18 minutes and setting a new world record in the process. Julie has many other remarkable swimming accomplishments, including multiple legs of Lake Windermere, Loch Lomond and Chillswim Coniston, all in world record setting times. She has also held positions as a lecturer at Loughborough university and more recently splits her time between being a local council member and a motivational speaker.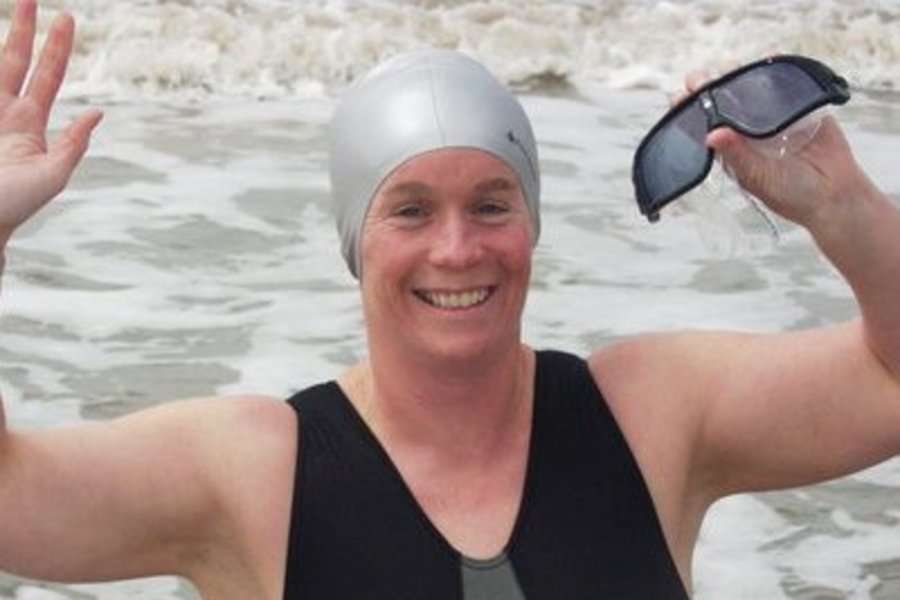 credit Julie Bradshaw
Kate Rew
After founding the Outdoor Swimming Society in 2006, journalist Kate went on to publish her book Wild Swim in 2008, and swum around the country for it! In it she details the best places to swim outdoors around Britain, including waterfalls and natural Jacuzzis, with a bucket list to inspire all types of swimmer! The Outdoor Swimming Society is a hugely useful and popular community that promotes 'the joy and venture of swimming' and is also the creator of the handy Wild Swim map tool, a crowd-sourced map of fantastic swim locations across the globe. The OSS also runs the iconic Dart 10km Swim as well as campaigning for keeping local lidos open.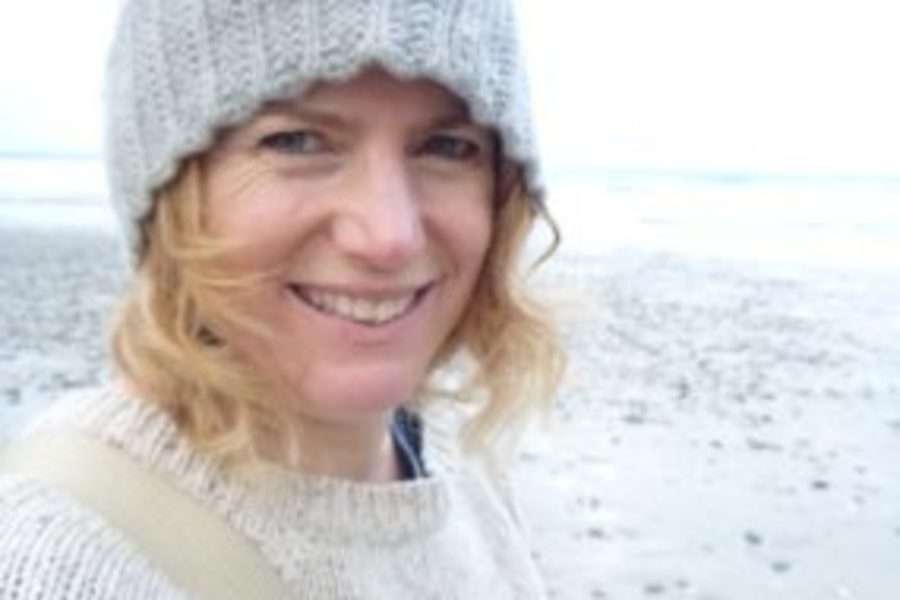 credit Kate Rew
Freda Streeter
A friend of SwimTrek, Freda is a legend of open water swim coaching. She is the Training Advisor and committee member of the Channel Swimming and Piloting Federation and helped coach her daughter Alison to her title of Queen of the Channel. Freda has helped coach countless others to achieving their Channel dreams and was honoured with an MBE in the 2018 New Years Honours list. Freda was also inducted into the international marathon swimming hall of fame in 2005 and attended SwimTrek's recent Queens Award presentation.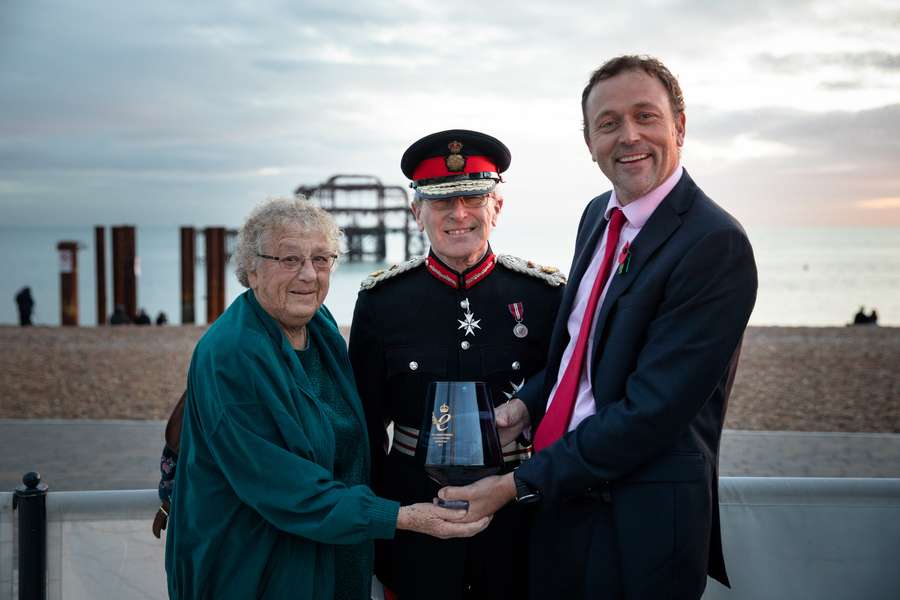 credit Chad Brown
Alison Streeter
The undisputed Queen of the Channel with an extraordinary 43 crossings to her name, Alison has a phenomenal record in the open water. As well as her achievements in the Channel, including the first woman to complete a three-way Channel crossing and the British record for the women's two-way channel, Alison also has completed several iconic swims around the British Isles. Her accomplishments include swims around the Isle of White, around Jersey in the Channel Islands and an Isles of Scilly to Cornwall crossing; and she holds all the records for them as well! Daughter of legendary coach Freda, together they have proven a formidable team and in 2015 Alison was named in the World Open Water Swimming Association's list of the World's 50 Most Adventurous Open Water Women.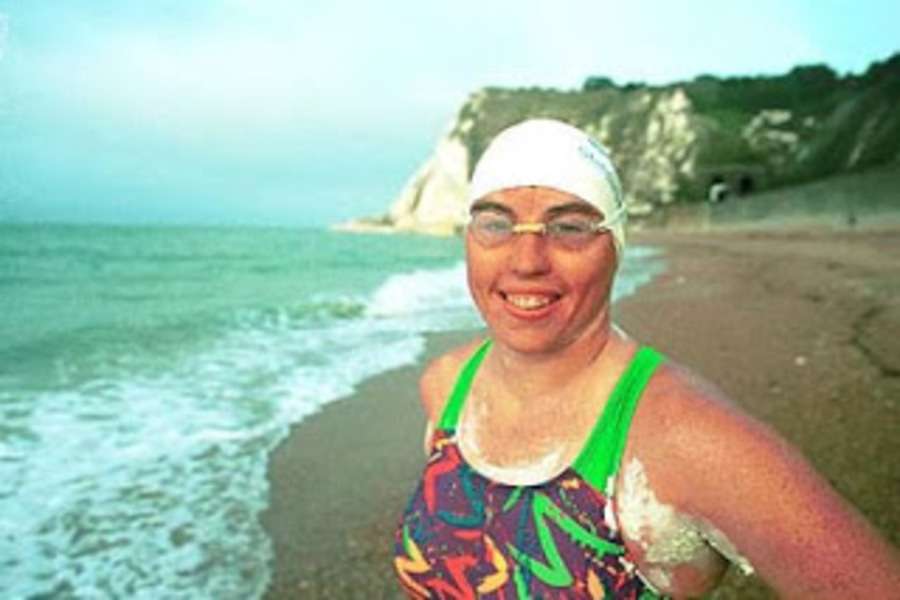 credit Alison Streeter
Yvetta Hlaváčová
Yvetta is the current world record holder for women's English Channel crossing, with an incredible time of 7 hours and 25 minutes, a record that has stood for over 10 years. She has also had success over shorter distances with podium finishes in the 5km and 25km open water races at the European aquatics championships at the 1991 and 1995 meetings respectively, showing her dominance across a range of distances.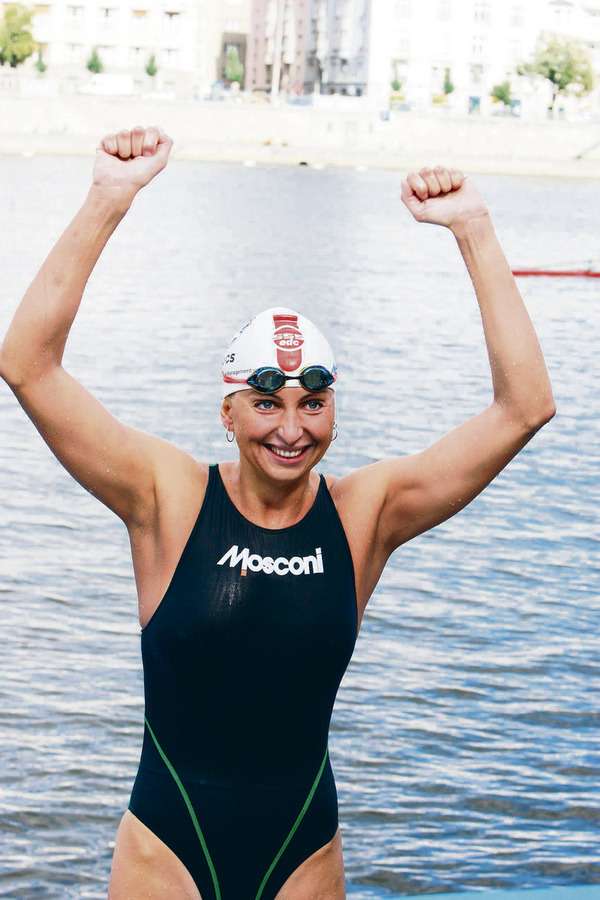 credit Yvetta Hlaváčová
Jenny Landreth
Author of Swell, a 'waterbiography', Jenny's book takes a historical look at the barriers women faced trying to access the water and is a homage to the 'swimming suffragettes,' the amazing women who campaigned for equality and access to swimming for everyone. She is also the Guardian's swimming blogger and writes about everything from lidos and swim events to more adventurous swims like the lakes of Snowdonia.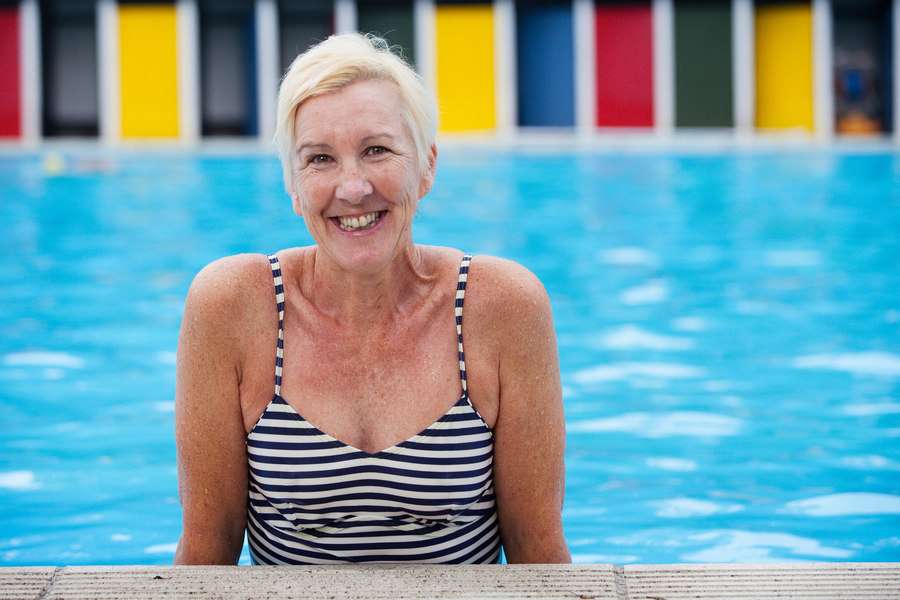 credit Rii Schoer
Natalie du Toit
Although primarily known for her accomplishments in the pool with an impressive 15 Paralympic medals to her name ,13 of which being gold, Natalie is has also been hugely successful in the open water. She made history by becoming the only the third amputee to qualify for the Olympics and, having gone into the 2008 Games off the back of a 4th place finish at the able bodied open water world championships, she ultimately finished 16th in the Olympic 10km race.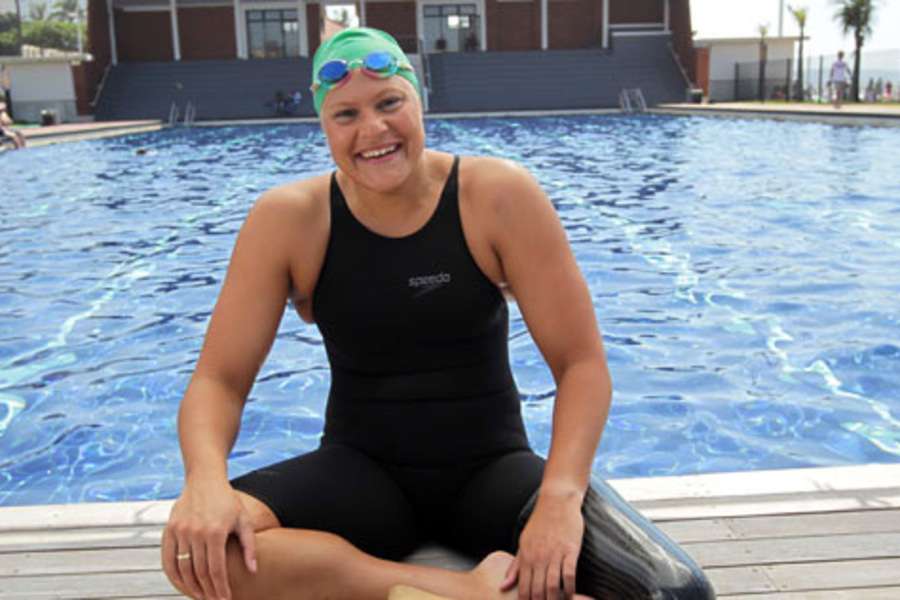 credit Brand South Africa
Lynne Cox
Lynne has a habit of competing several of the iconic open water swims and making history whilst she does it. Her feats include being a member of the first teenaged group crossing of the Catalina Channel and being the first woman to swim the Cook Strait. She was also the first person to swim around the Cape of Good Hope in South Africa and has twice held the record for fastest swim across the English Channel. Lynne is also known for being the first person to swim from the United States to the Soviet Union the Bering Strait, a move which saw tensions ease between the respective American and Soviet leaders Reagan and Gorbachev.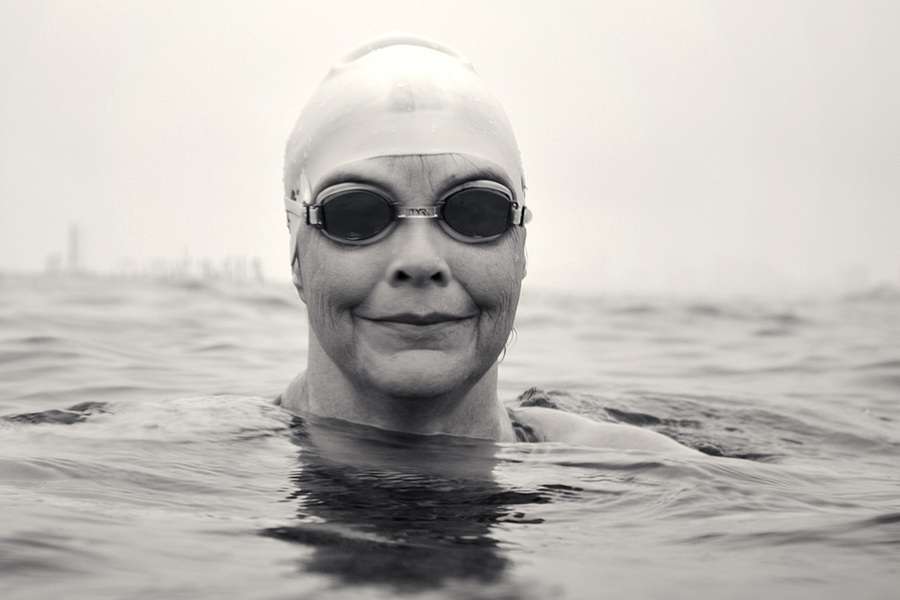 credit Micheal Muller
Anna-Kaisa Tellervo Maukonen
Known by many as Telly, Ms Maukonen was the first Finnish woman to cross the English Channel in 2012 and she has been guiding for us since 2014. Since coming on her first SwimTrek tour to the Greek Cyclades in 2013, Telly was so inspired that she decided to quit her job and change careers to become swimming teacher. Telly now splits her time between teaching private lessons and guiding for SwimTrek. She has since become one of our senior guides and has worked with us all over the world, from the River Thames in the UK, Lithuania and the Greek Islands, and more recently to Baja and The Maldives.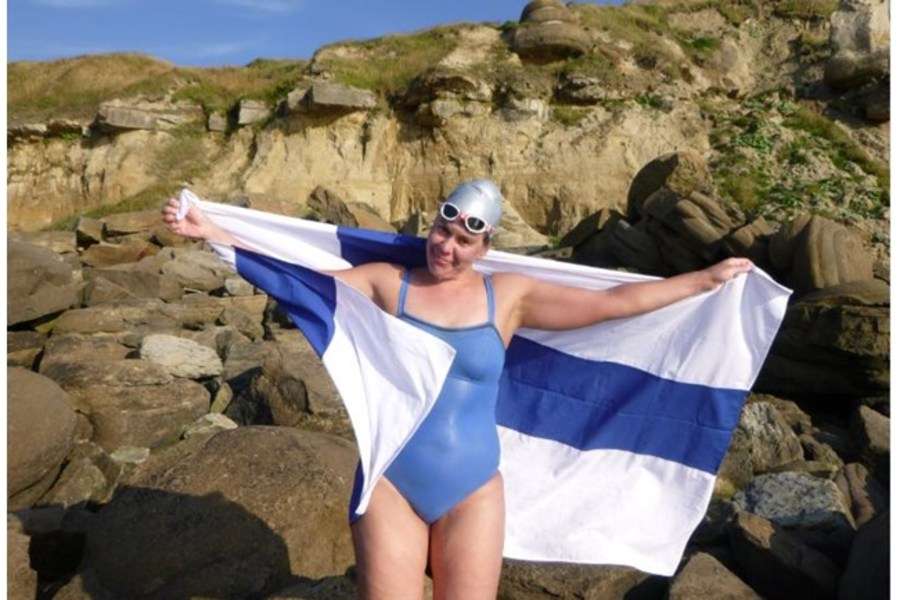 credit Telly Maukonen
Dionne Tatlow
Dionne has been guiding for us for 2 years and has a list of impressive marathon swims to her name. Based in Canada, where she lives 236k from the nearest pool, she shows some serious dedication to training in the winter. However come spring, she hits the lake 30m from her home, which means home time swims back from work in the summer! Dionne is also a Canadian Ranger and is a qualified ice rescuer. You can read about her training exercises here. Her next big challenge is the Manhattan Marathon Island swim.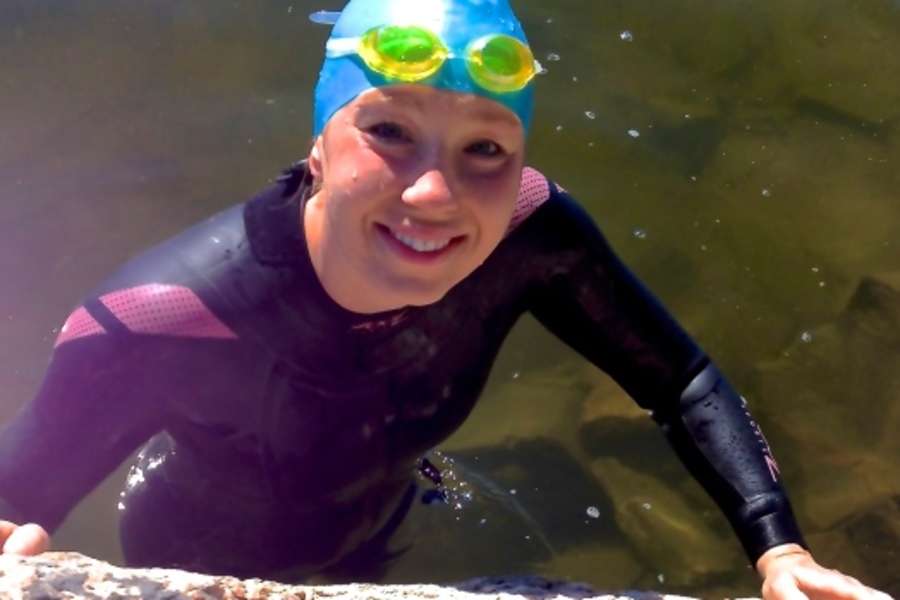 credit Dionne Tatlow
Feeling inspired to complete your own long distance goals after reading the incredible feats of the these incredible women? Then join us on one of our training camps this Spring in Mallorca where you can train towards a Channel crossing or build up to a 10km swim, check out our Mallorca Training Camps here.