In our latest blog on how to #escapethepool, we're looking at all the reasons why pool swimming just can't beat the open seas, lakes and rivers you'll find with open water swimming. If you need that push to break out of your usual swim spot, here's our reasons why you should give open water swimming a try.
No chlorine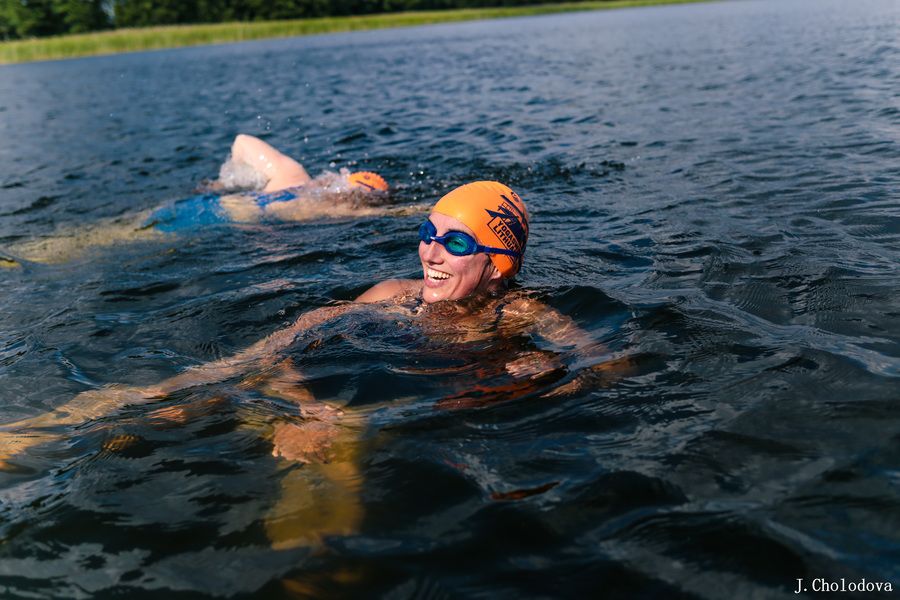 You don't need to treat the open water with chemicals to swim in it, it does this naturally! In the open water you'll find the perfect balance, whether that's in salt or freshwater. Experience the taste of the outdoors on your tongue when you enjoy your first open water swims with us.
Freedom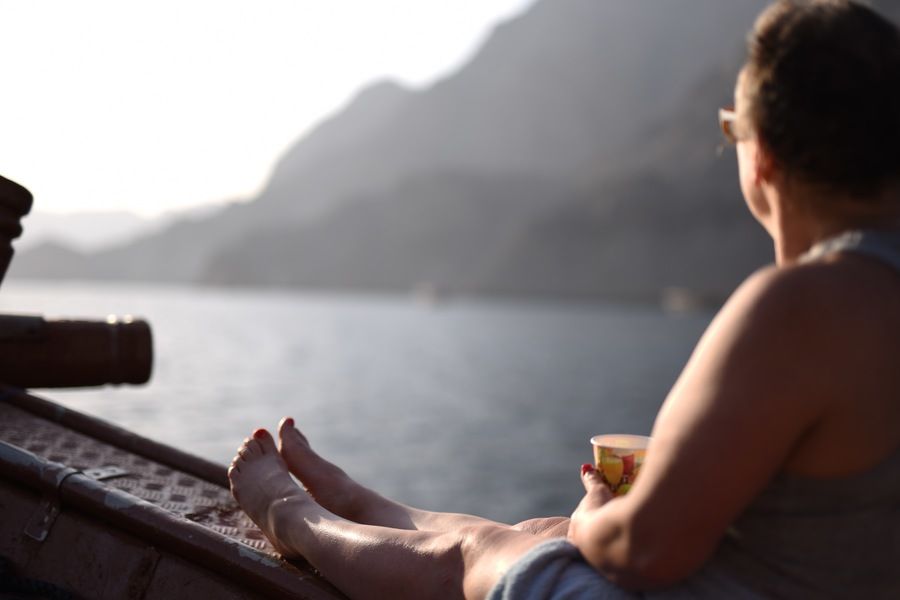 No lane ropes, pool walls or dusty leisure centre ceilings will be found in the open water – total freedom awaits. Head out to the open water with us and discover so much more with your swim, from the gentle lull of the waves in the ocean, to your new underwater swimming friends like sea lions and rays that play underneath the waters surface.
Better scenery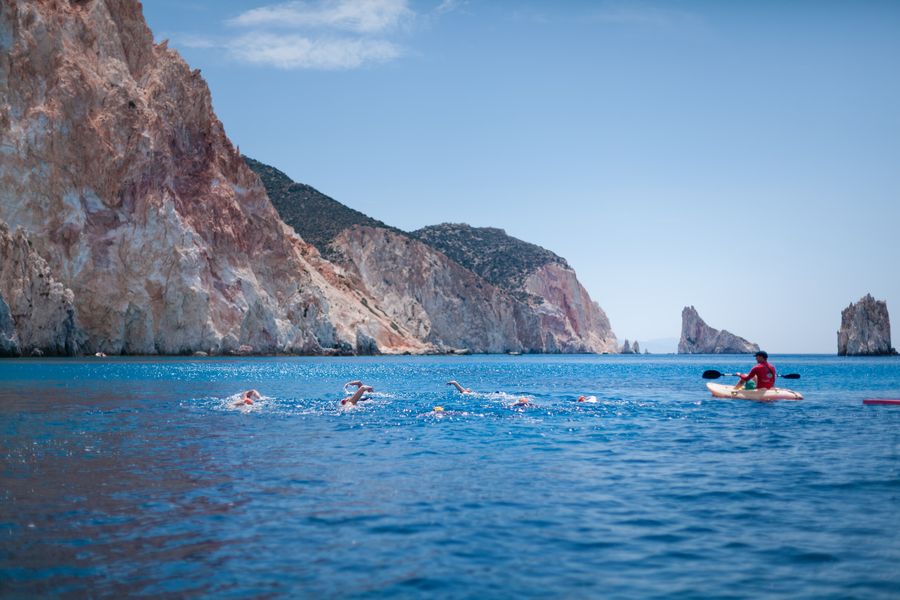 One of the best parts about swimming in the open water is the incredible views that come along with it. On our trips, you'll find alpine mountain backdrops in Slovenia, brilliant chalk-white cliffs alongside turquoise waters in Milos and the beautiful English countryside on river swims in Oxfordshire. Check out our blog on the best SwimTrek swimming backdrops for more inspiration to head out swimming in the open water.
Get your heart racing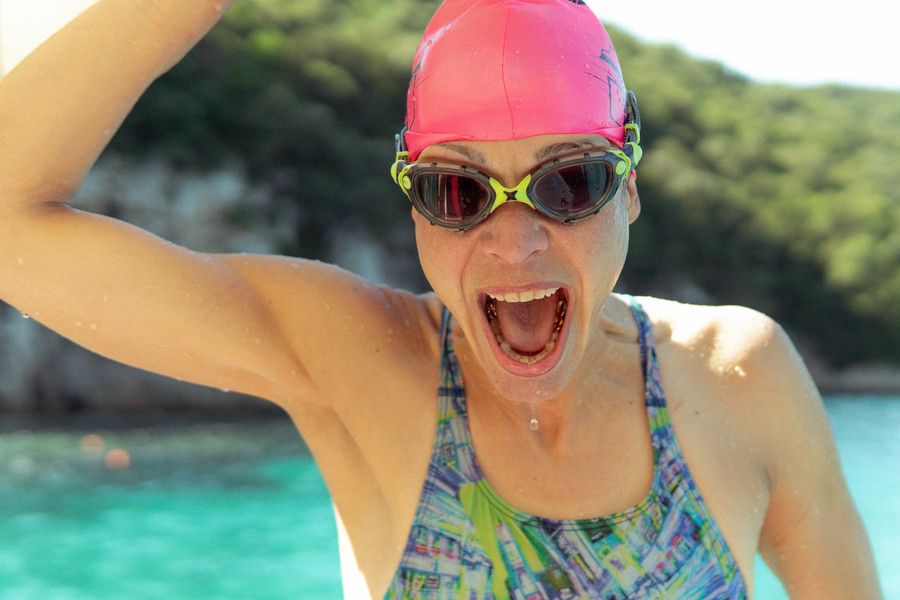 Not only is swimming a great low impact sport to keep your cardiovascular health in good working order, but the buzz we've found from swimming in a new and exciting place is a thrill unlike any other. You can enjoy the wonderful mix of incredible scenery, the benefits of being active on holiday and relishing in the knowledge that you're experiencing something very few others will is an incredible feeling!
Meet other incredible people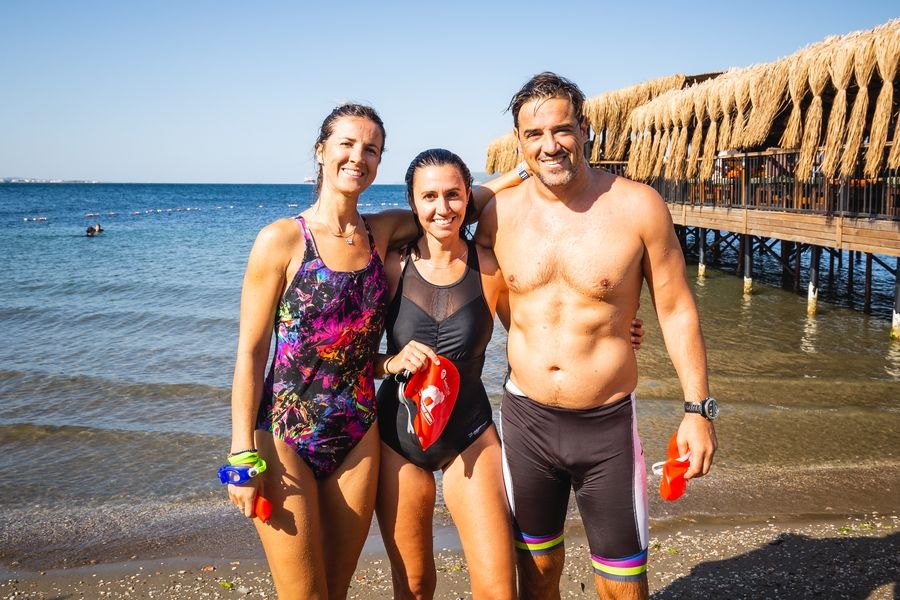 Open water swimmers are amongst the most passionate, kind and interesting people you'll find anywhere. Open water swimming friendships are some of the strongest bonds, as you'll often experience incredible moments together like catching a glimpse of unusual marine life, swimming in wilder weather and warming up over a nice hot drink. (And perhaps also because you've seen each other wearing very little clothing!) Heading out on a SwimTrek trip also means you'll leave with new swimming friends from all over the world!
We're sure these reasons are going to leave you itching to get in the water as soon as possible! What's your favourite part about swimming outside of the pool?