An unusual way to travel but offering great proximity to the water, a liveaboard trip is a fantastic way to enjoy a swimming holiday but may not have been an adventure you might have considered before. But why not take on a really unique trip, discovering a new side of swimming travel and be the envy of your friends when your come back from an incredible swimming trip like no other?!
SwimTrek offers several liveaboard swimming holidays, each with their own delightful charm and offering the chance to enjoy fantastic locations in a unique way. Below we've covered all aspects of the SwimTrek liveaboard experience, including what you can expect and common FAQs, as well as all the locations you can enjoy a liveaboard experience in.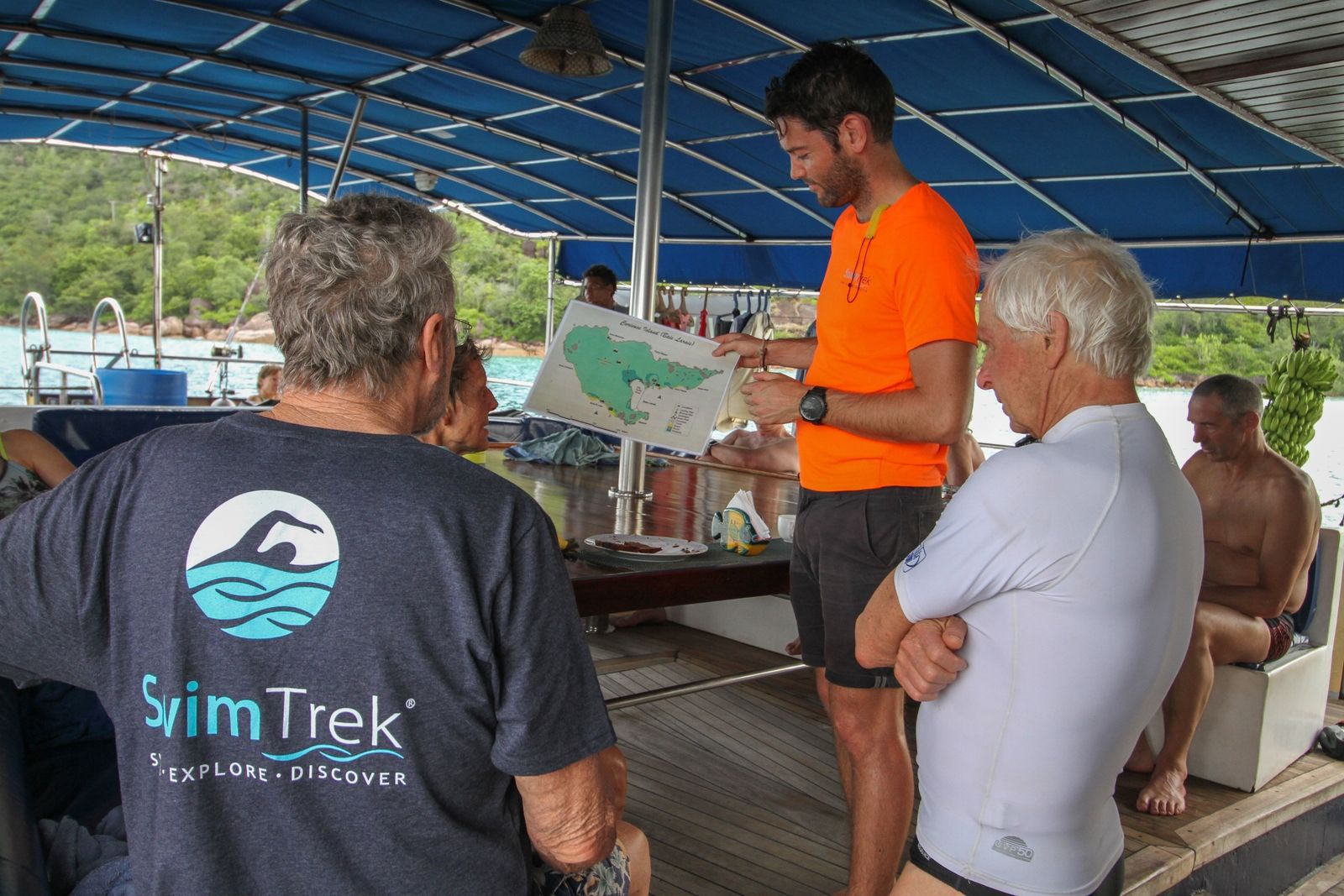 What is a liveaboard?
Common on diving holidays, a liveaboard is a vessel from which we will carry out all of our activities, your hotel and boat all in one! Your yacht or tall ship for the duration of your trip will serve as your accommodation, safety cover, dining hall, lounge, entertainment centre and perhaps even the base for additional activities such as diving and paddle boarding.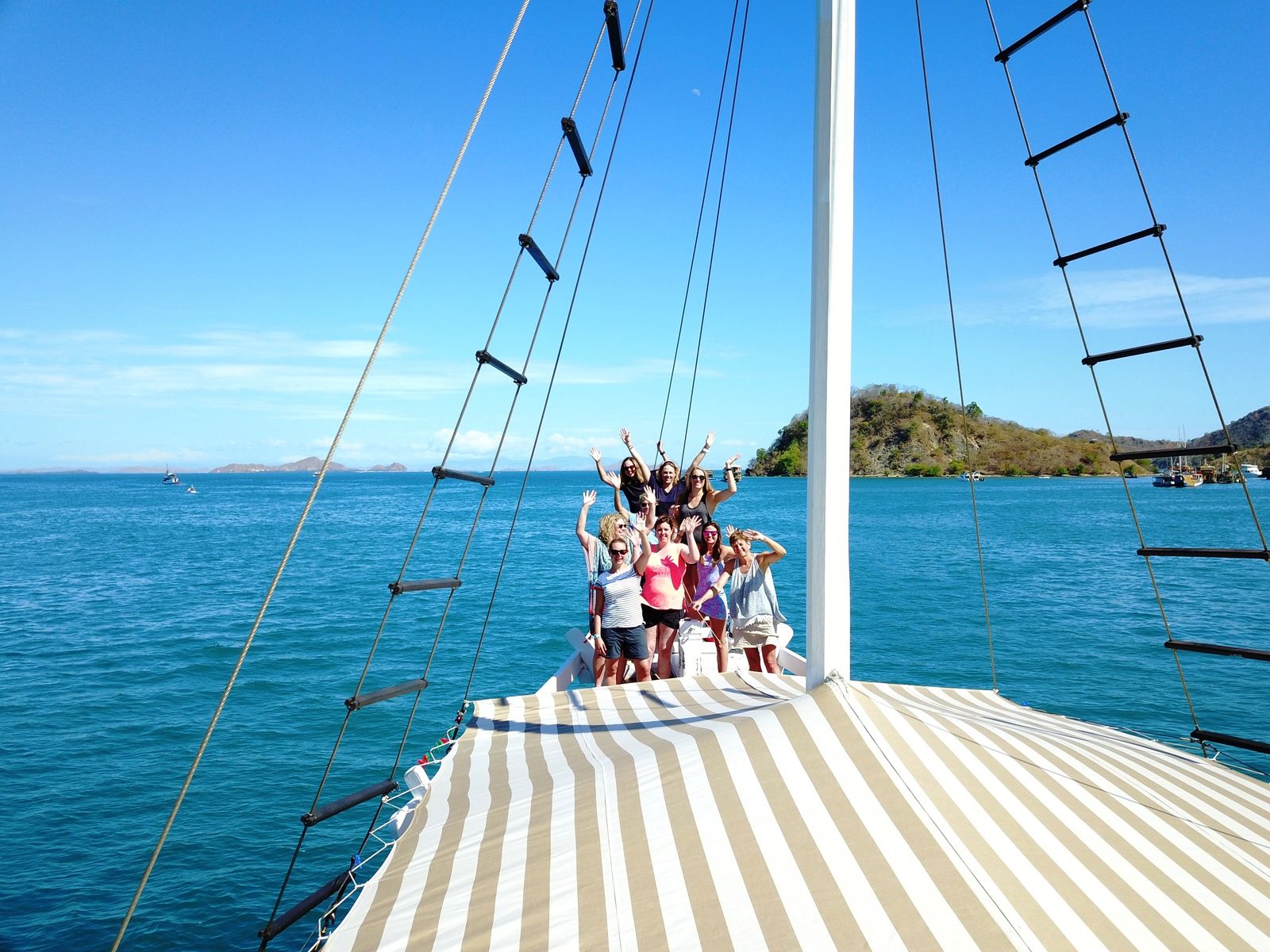 What you'll find on a SwimTrek liveaboard trip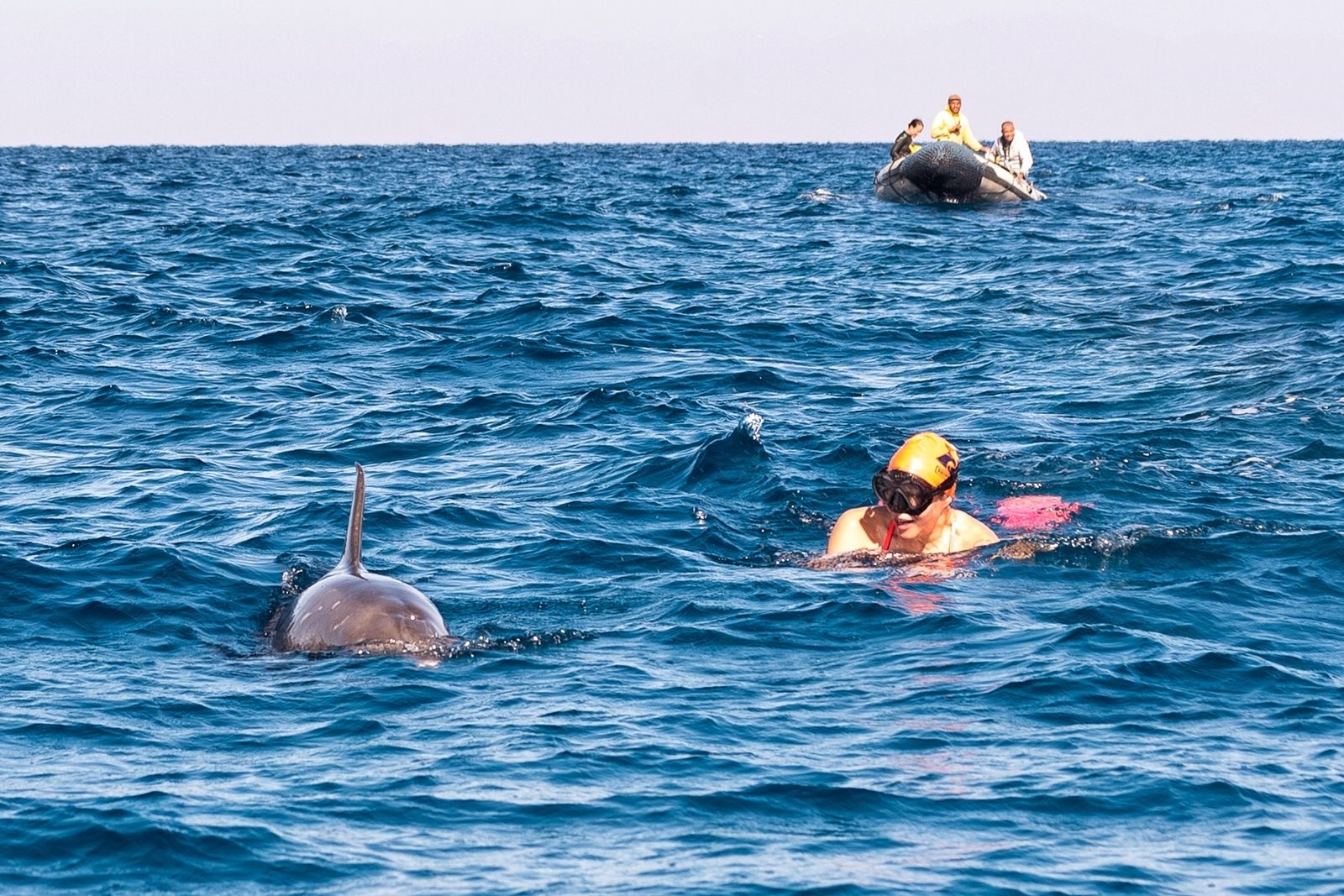 Closer to action
What's better than beachfront accommodation? One that floats on the sea! With a SwimTrek liveaboard trip, you'll always be close to the water, giving you incredible views and the opportunity to catch all of the action. As well as the fresh sea breeze, guests are often lucky enough to see some incredible natural scenes, such as fish jumping in formation right out of the water and dolphins playing around your yacht as it is anchored for the evening, something you may miss out on if you return to land at night.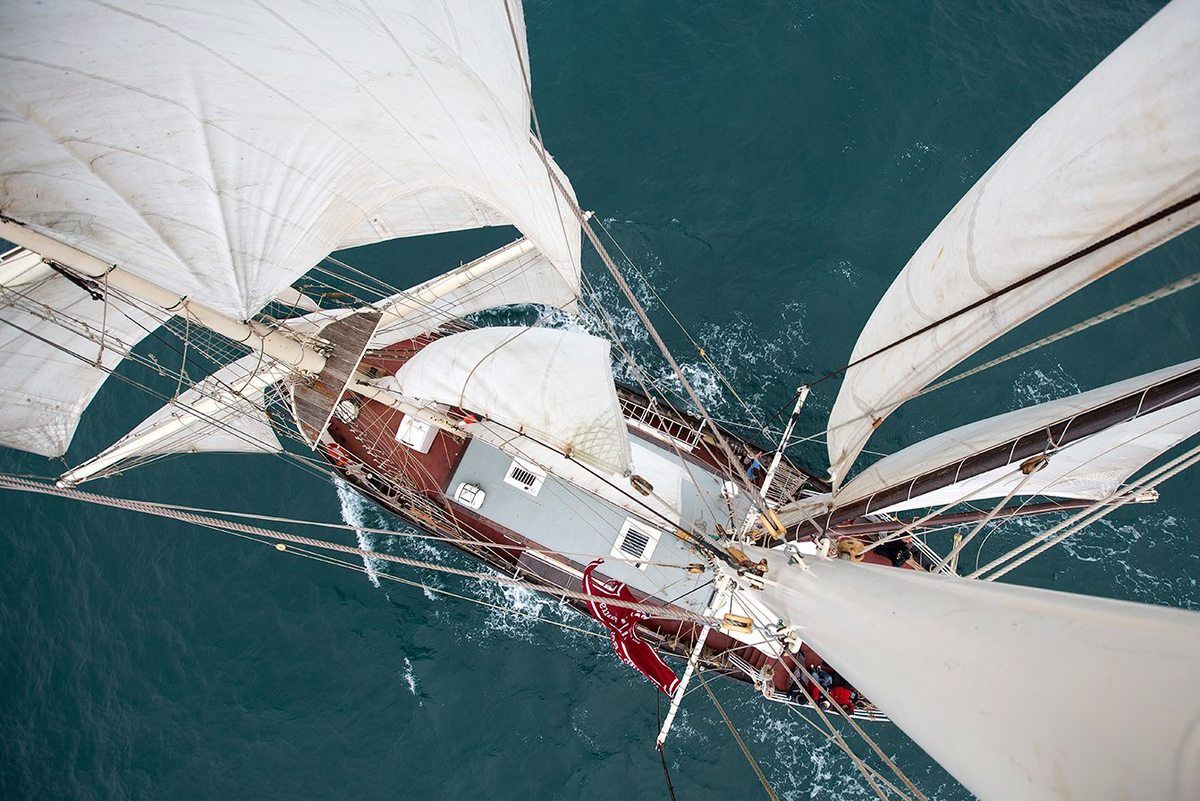 Different perspectives
Waking up to the sunrise and watching the sun go down as you are on the water is beautiful sight and the scenes vary from day to day, depending on our anchor position. This changing nature to a liveaboard trip is part of its charm, making every new day an exciting new adventure. Come and find new perspectives with us on a liveaboard, from searching out the best island coves to relax in, to the calmness of night-time on the water, let the liveaboard lifestyle take you on a new kind of swimming holiday.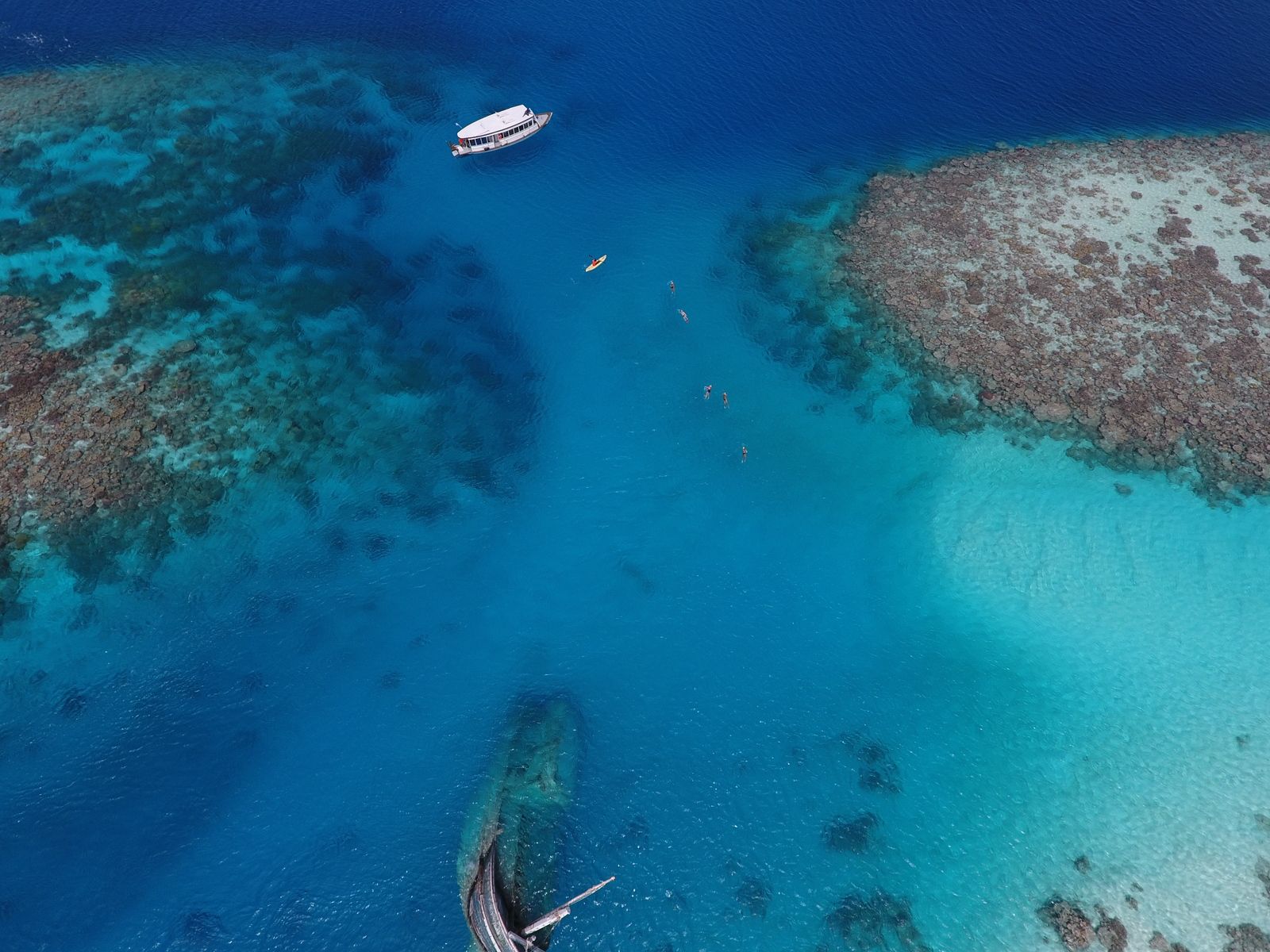 Freedom to change course
For those who love having the space to go with the flow, be that sailing off in search of the best view to watch the sunset from, following the incredible curve of mountain topped islands or finding an interesting school of fish dancing through the water, the liveaboard boat being your accommodation and your means of transport allows us the flexibility to change our course and enjoy the moment without the worry of having to shoot off. These trips are a perfect choice for SwimTrekkers who love the freedom to enjoy these beautiful moments for longer that delight and surprise us on the trip.
Quickfire questions
Will we be able to spend some time off of the boat?
Lots of our SwimTrek liveaboard trip have the opportunity to disembark and explore the mainland. On our Maldives trip, there are several different nights where guests can go ashore, including a night where we will enjoy a beachfront Maldivian BBQ and to enjoy some local dancing and on our Isle of Skye trip, we'll combine our swims with walks around the islands.
Are there any non-swimming related activities to do?
Additional activities vary from trip to trip, but these often include paddle boarding and, as many of our boats are also dive boards, there is the opportunity to go diving. On our trips around Scotland, we aim to go ashore and visit some of the local pubs. Walks feature frequently on our trips and our guides will often put on a movie night to enjoy in the liveaboard's lounge. Particularly exciting additional activities include the chance to enjoy wine tasting at Britain's most southerly vineyard and to visit the tropical gardens of Tresco on the Isles of Scilly which we visit on our Cornwall trip.
Will I get seasick?
Whilst we cannot guarantee you won't get seasick, our liveaboard vessels are large yachts that minimise the effect of the movement of the water. You'll have access to the open air which can help with settling your stomach and our guides also carry a 'help yourself' pain relief box, which will have remedies to aid the treatment of seasickness. If you know you may suffer from seasickness, we advise bringing anti-seasickness bracelets, patches and tablets of your own for your own piece of mind.
What liveaboard trips does SwimTrek run?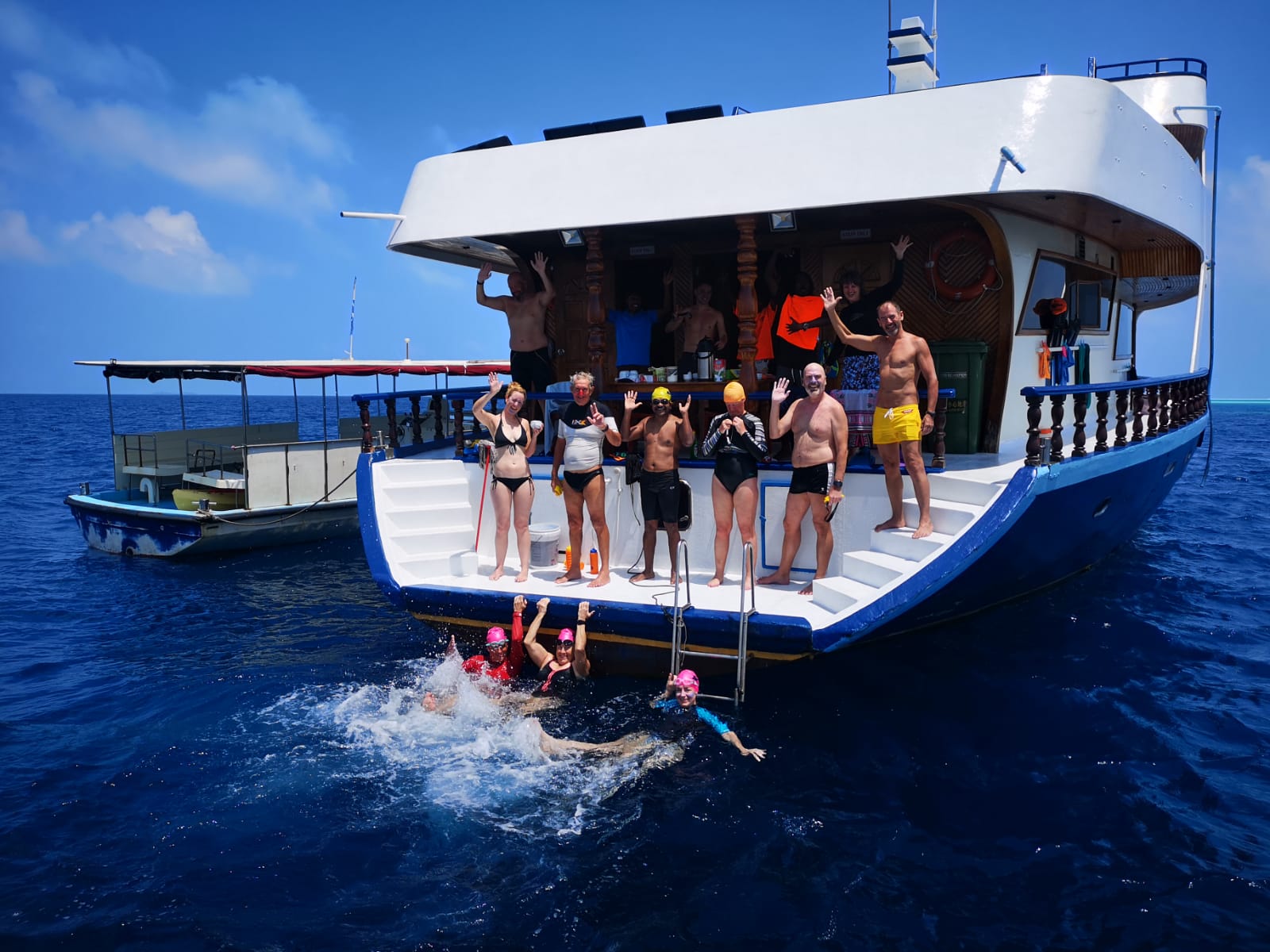 The Maldives – Our first ever liveaboard adventure, come and discover the beauty of the far-flung reefs of this stunning island nation.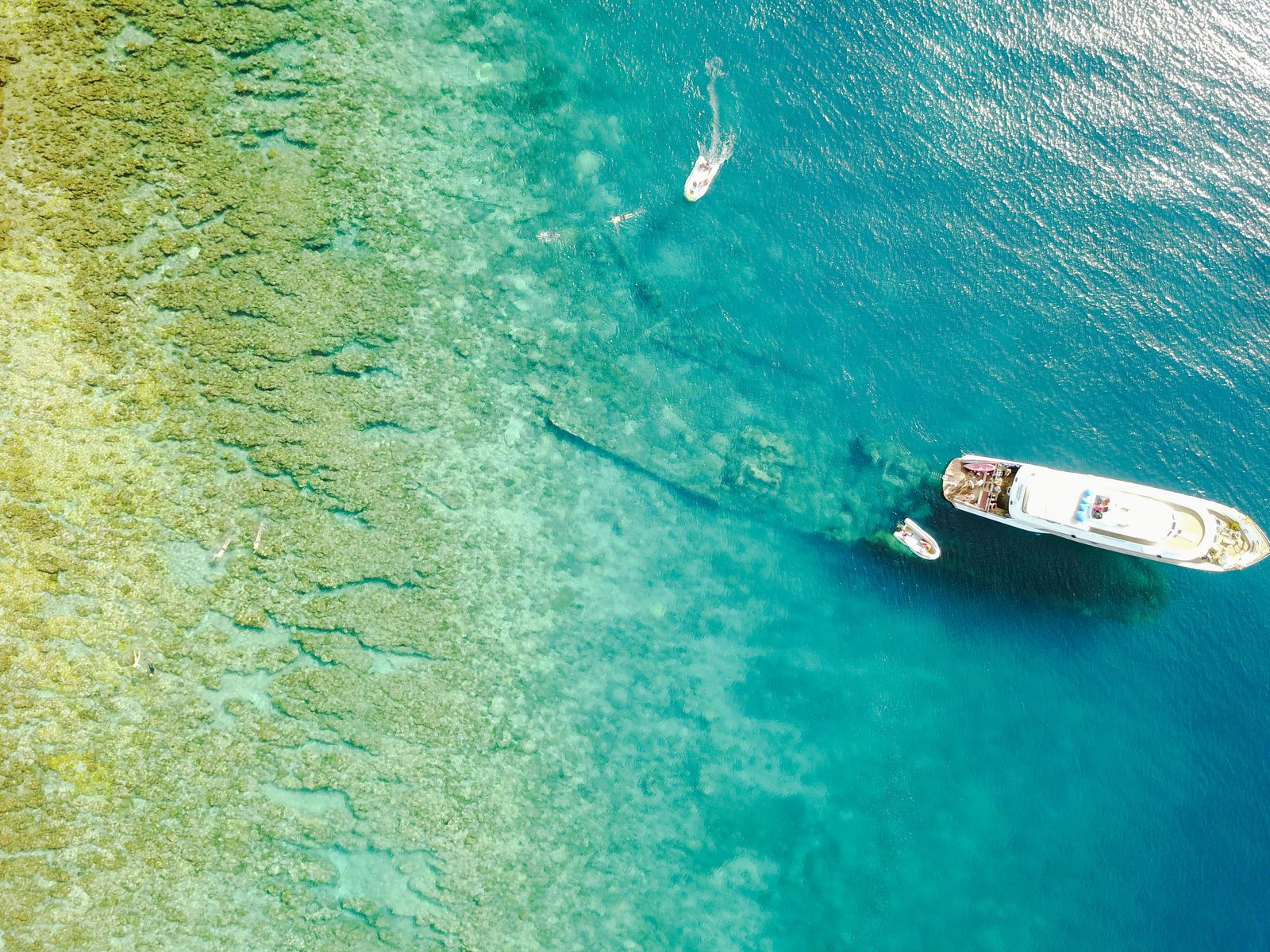 Red Sea Liveaboard – Egypt – Swim with us in one of the most beautiful sites in the world for coral reefs. This and the bright turquoise sea juxtaposing against the desert cliffs of the islands in the Red Sea make for breath-taking scenes.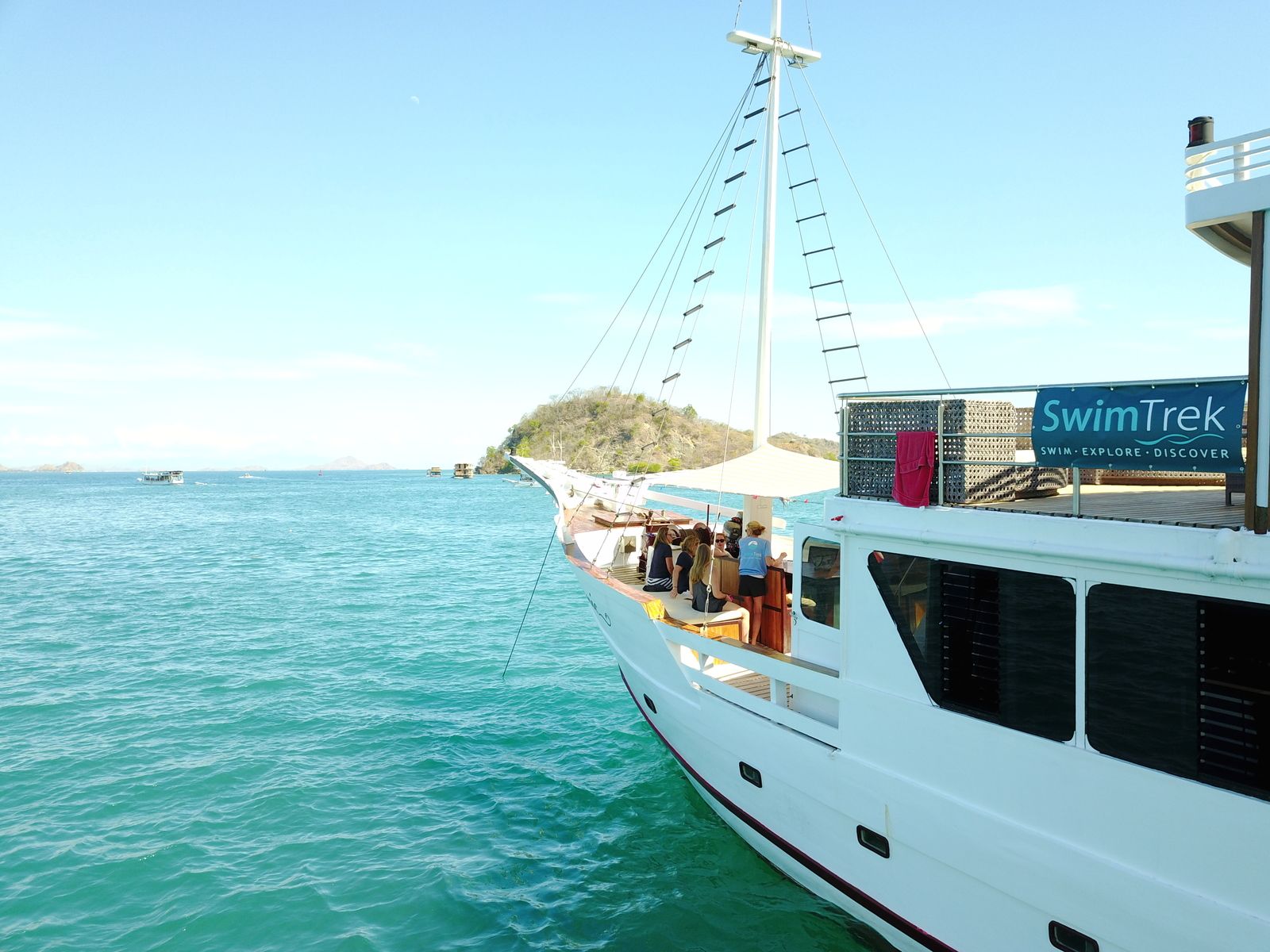 Komodo National Park – Indonesia – Journey with us to the home of the Komodo dragon where we'll get the chance to see these creatures up close as well as explore the surrounding island's waters and incredible views up close.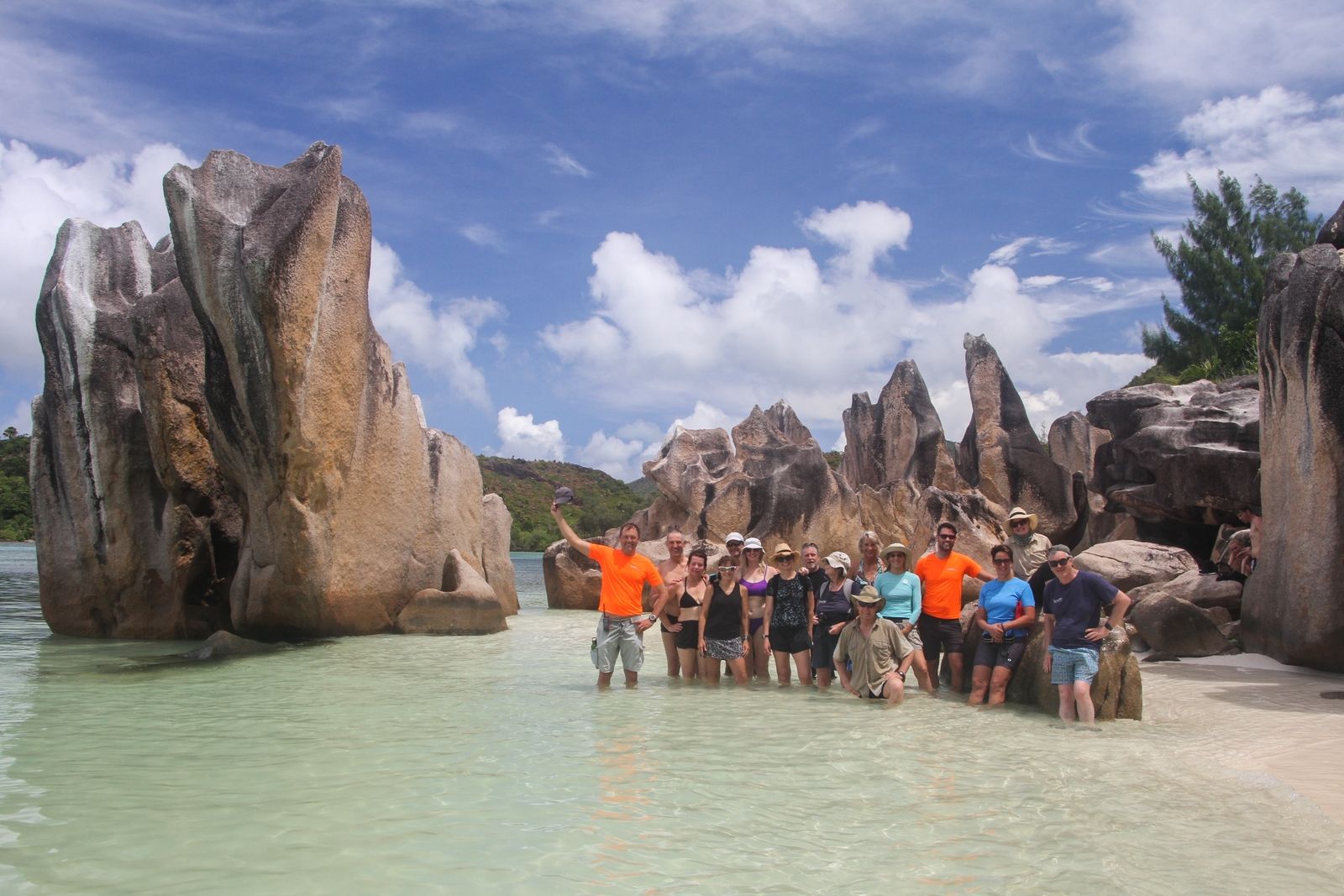 The Seychelles – Come and see for yourself the striking granite beaches on some of the 115 islands that make up the Seychelles. A great trip to see the unusual plants and animals that are native to this part of the world.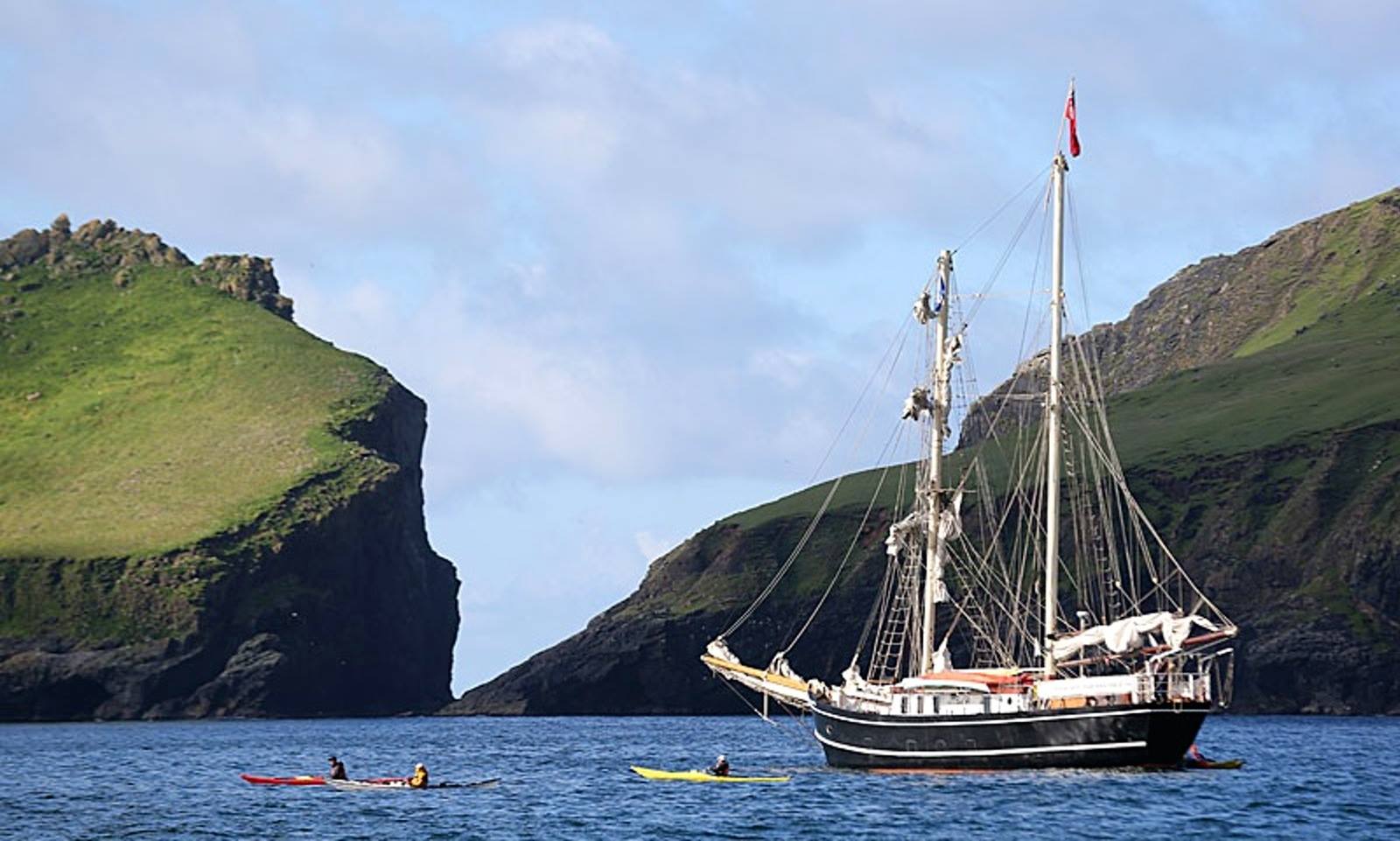 Isle of Skye and the Small Isles – Scotland – Swim in some of the Hebrides serene and stunning lochs around Skye as well as the chance to see Rum, Eigg and Muck of the Small Isles.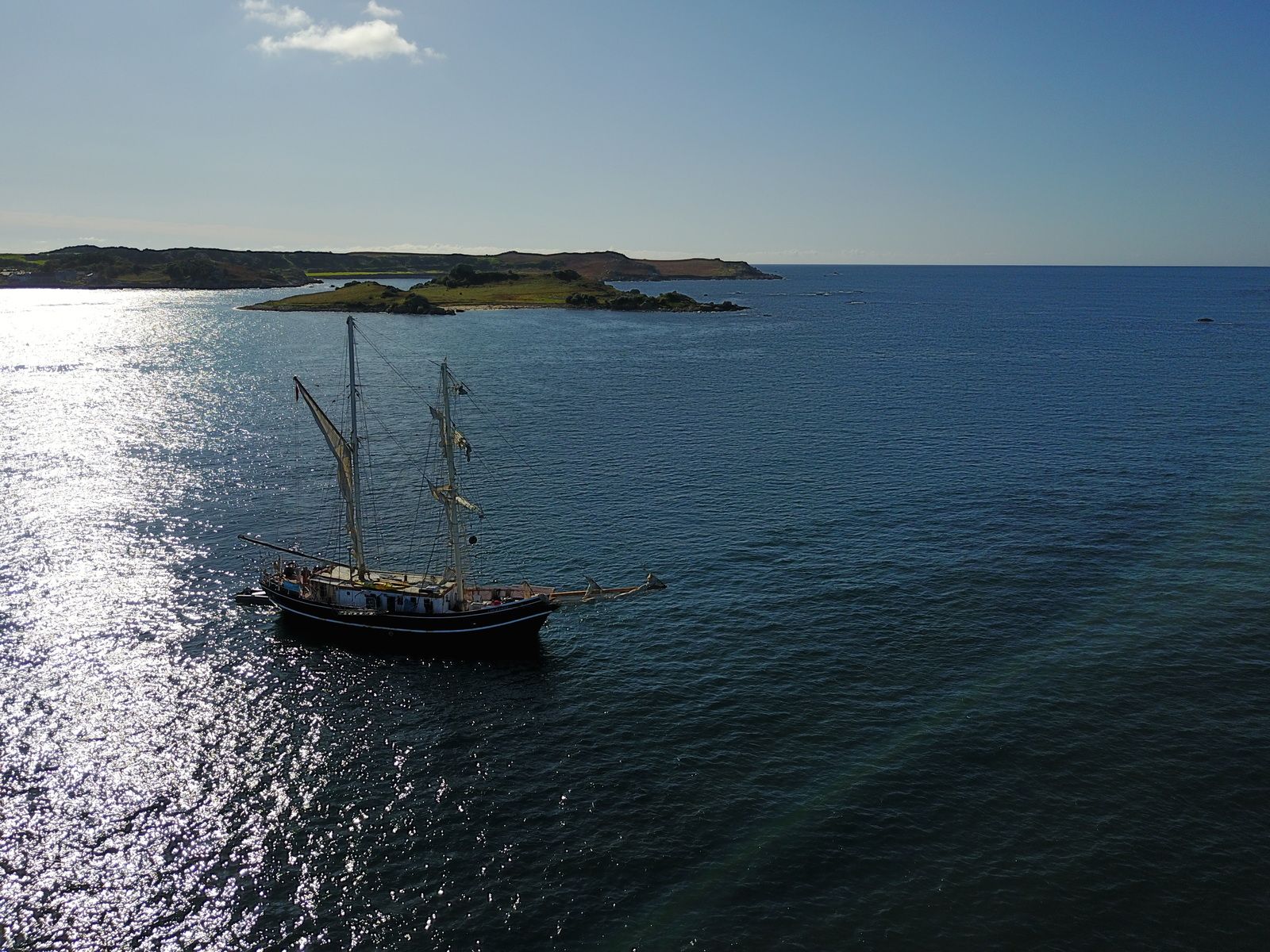 Cornwall and the Isles of Scilly – Enjoy both the rugged coast of Cornwall and the almost tropical scenes of the Isles of Scilly; you'll almost forget you're in the British Isles!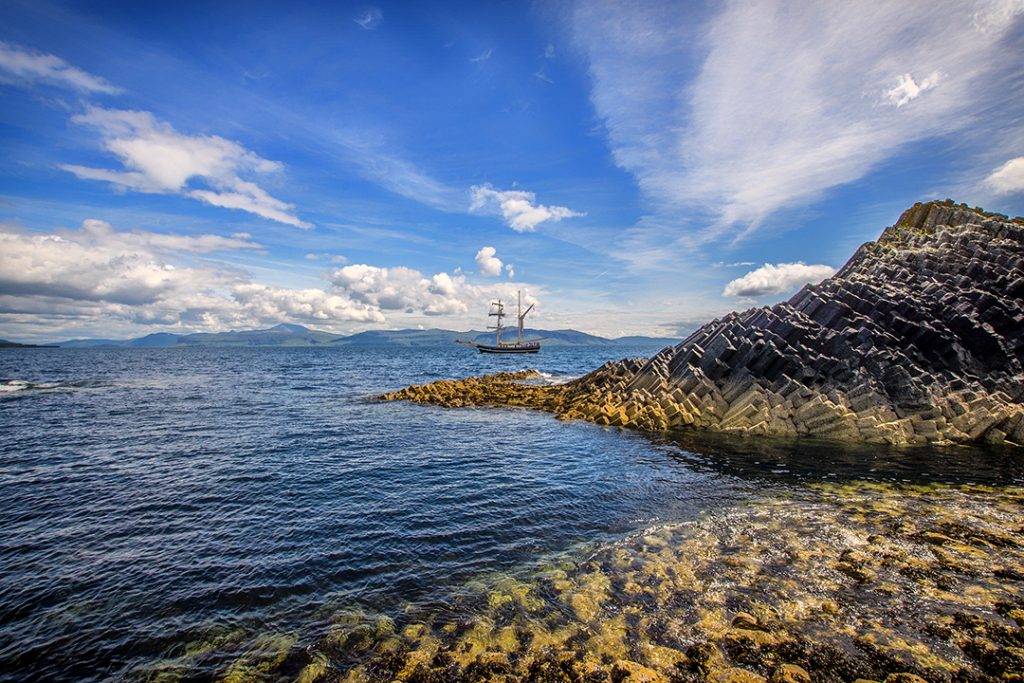 Donegal Atlantic Way – Ireland – Discover some of Ireland's wildest and remote areas as we journey along the country's Atlantic coastline.
A swimming holiday where you get to live on the water is an incredible and unique experience. With the open air and water around you, changing scenery and unparalleled sense of freedom, the unique liveaboard experience is waiting for you to discover it. Which liveaboard swimming holiday will you try next?