When you're out on a trip swimming to your hearts content, taking photos as you go on your adventures is a great way to remember all the fun you've had. The water holds a huge draw to all us swimmers, delighting and surprising us constantly, so it only seems fitting to make these the centre point of our holiday photos. And as we spend much of our time in the water, under the surface seems a great place to snap some shots. Here's our top picks to capturing the best possible underwater photos.
Embrace your surroundings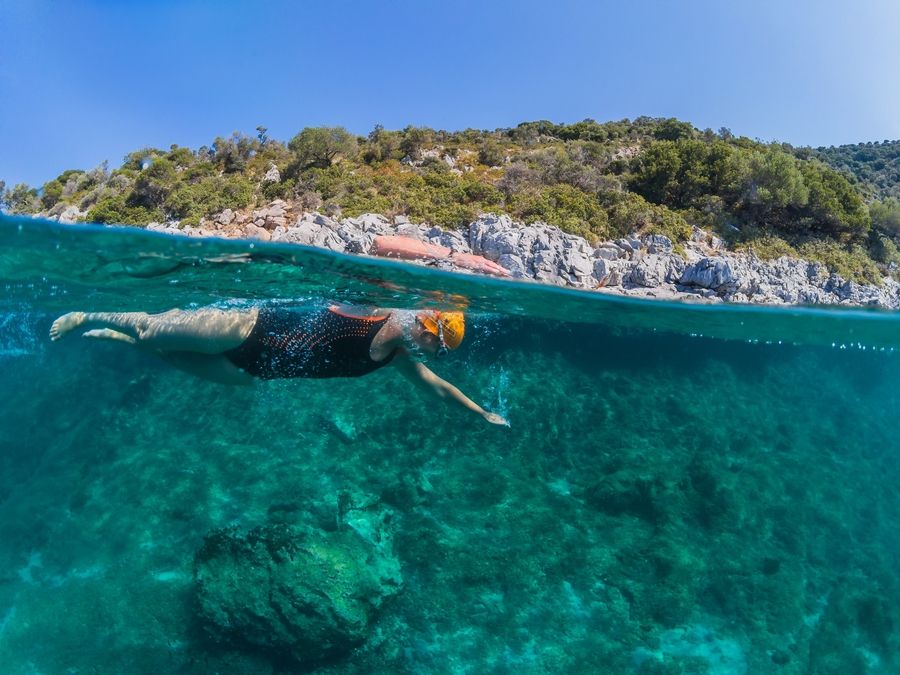 Whether you find yourself next to beautiful coral beds, an underwater cliff drop off or imposing fjords rising out of the waters; incredible scenery is a constant feature on a SwimTrek trip. Working these into your shots can help inspire the kind of photo you want to take, so give your new environment the centre stage, and let their beauty fill your photos!
Look for a subject as the focus of the photo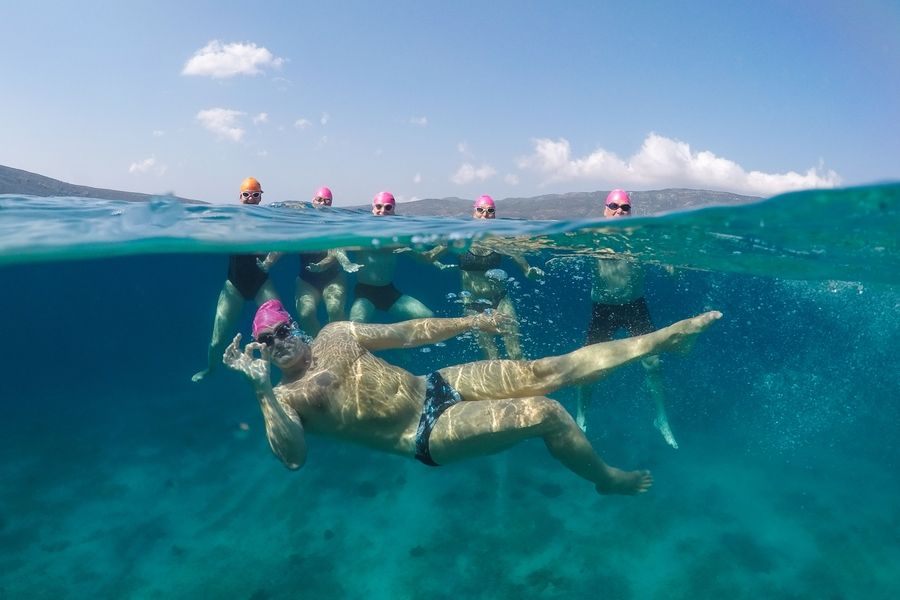 Once you've picked a backdrop, it's time to focus on a subject. Your fellow tripmates make some of the best subjects but interacting with the local marine life or perhaps a sunken wreck, all provide a great focal point for an underwater snap. Think about different ways you can compose the shot, from up close portraits to making use of perspective, have fun experimenting with different angles to capture the best shots of your subjects!
Strike a pose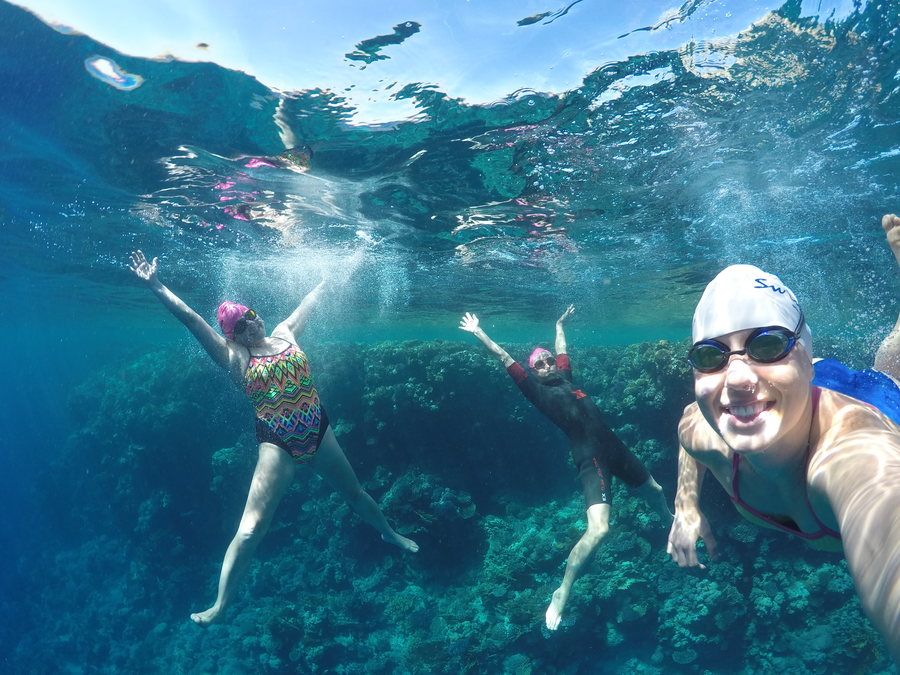 While there are plenty of shots are caught candidly, some of our favourite shots may have had a bit of organising beforehand! Underwater shots are a great opportunity to have some fun and get creative with your friends and surroundings. The lunchtime break between swims is a perfect excuse to jump in get silly together!
Great gear can be your friend, but isn't a necessity to getting great photos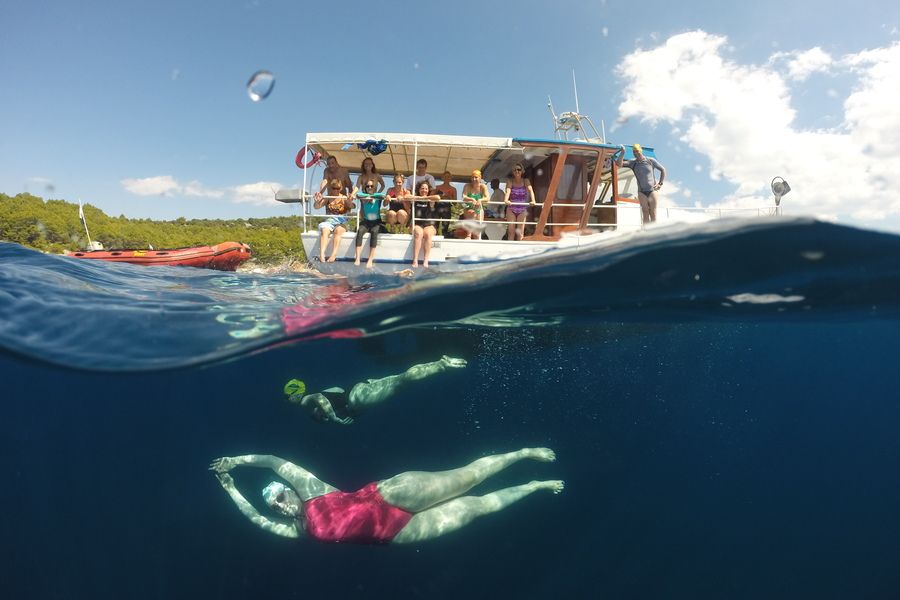 You will need some kind of waterproofing to take your underwater snaps, but these needn't be a huge barrier to getting your perfect shot. Underwater cameras can be purchased relatively cheaply, plus our guides head out on location equipped with goPro's and they're always looking to take some great photos! Examples of a few simple things that can help you take your fantastic pictures are a see-through pole (giving you better reach to catch some awesome underwater selfies) or a go-dome (a dome cover to place over the top of an underwater camera, these are also sometimes brought out by our guides). A good quality waterproof phone pouch can be easily picked up for less than £10 and you're all set to jump in and get snapping!
Shoot with the sun at your back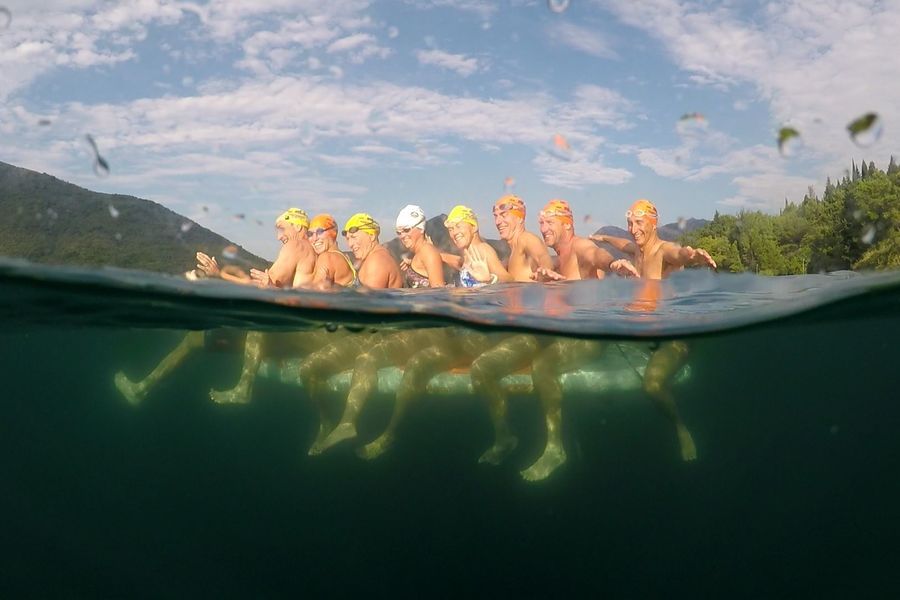 Taking photos with the sun behind you will allow your subject to be lit better and give you clearer photos. Alternatively, you can intentionally leave the sun behind your subject to get some incredible silhouette shots! If you're deeper underwater, tilting yourself further back into the water and with a wide enough lens can create a 'Snells window' effect, where the sky is reflected back in the water creating a darkened arc shape around your picture.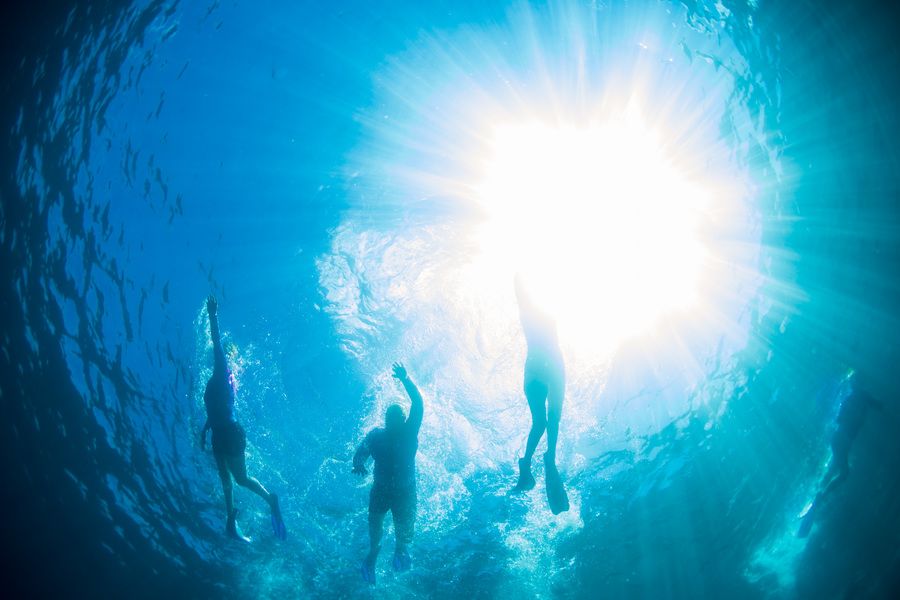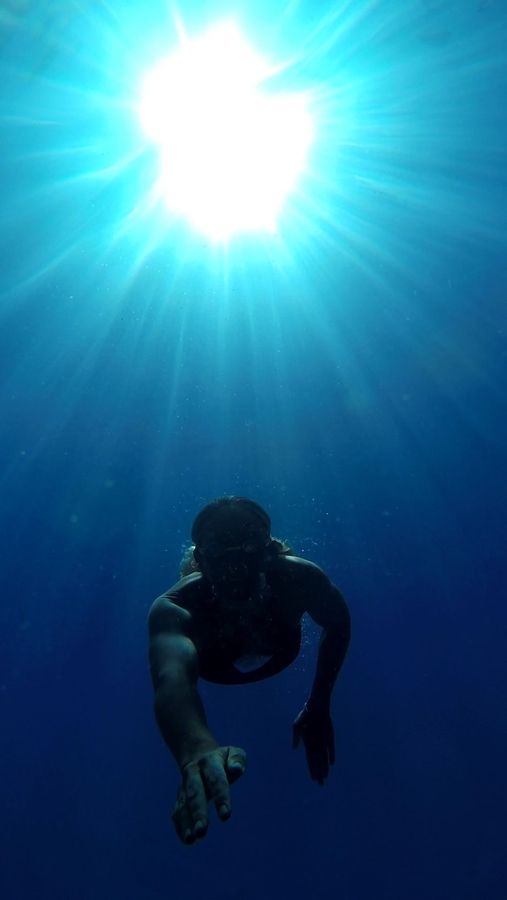 Creative ideas for underwater photos
Close up animal shots – just be careful to not disturb them!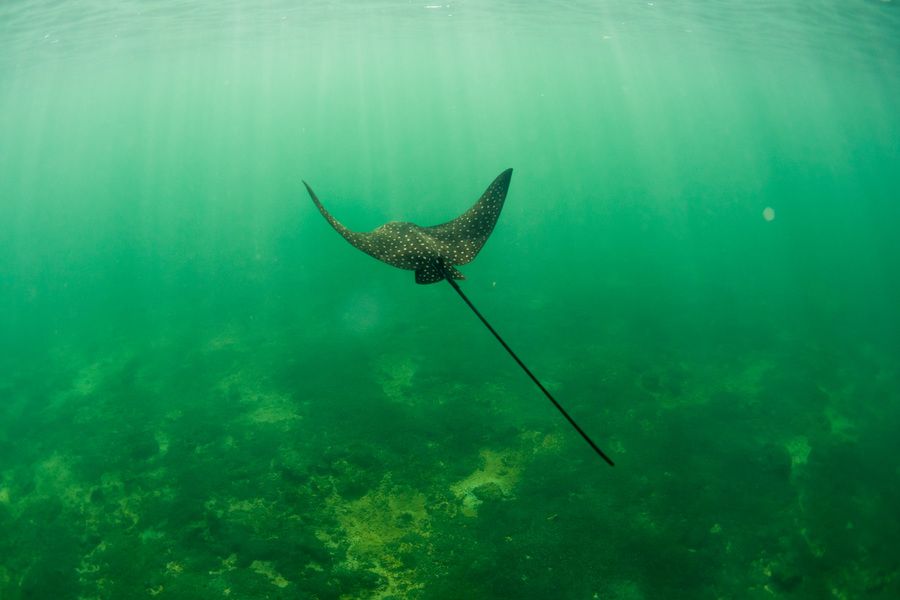 Split level water shots – capturing above and below the water at the same time gives you the opportunity to tell two stories at once! Do you have great landscape above the water and an interesting scene under the surface? – combine the two in an exciting, unique photo!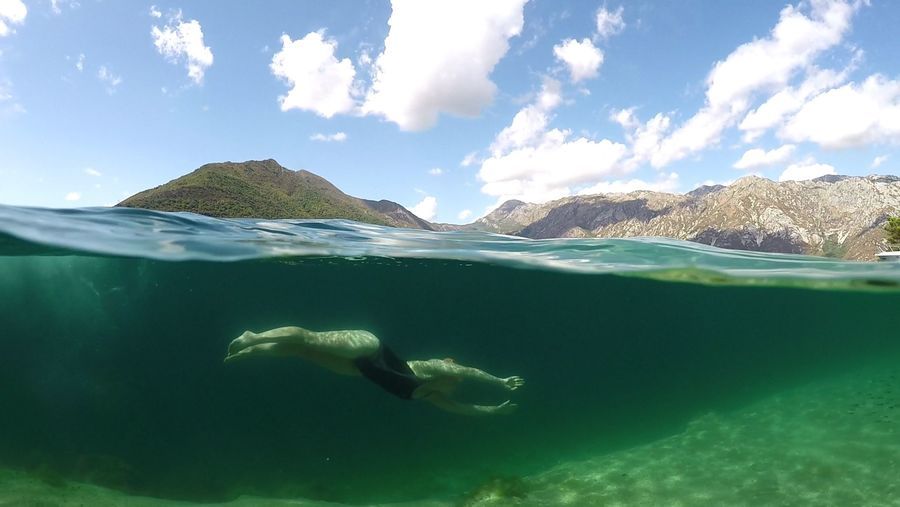 Action shots – catching one of your tripmates diving in, getting the whole team together for an underwater pose or swimming all in a line creates great photos that always are well loved. From an underwater kiss to spelling out words shapes with your bodies – there's so much freedom to what you can create.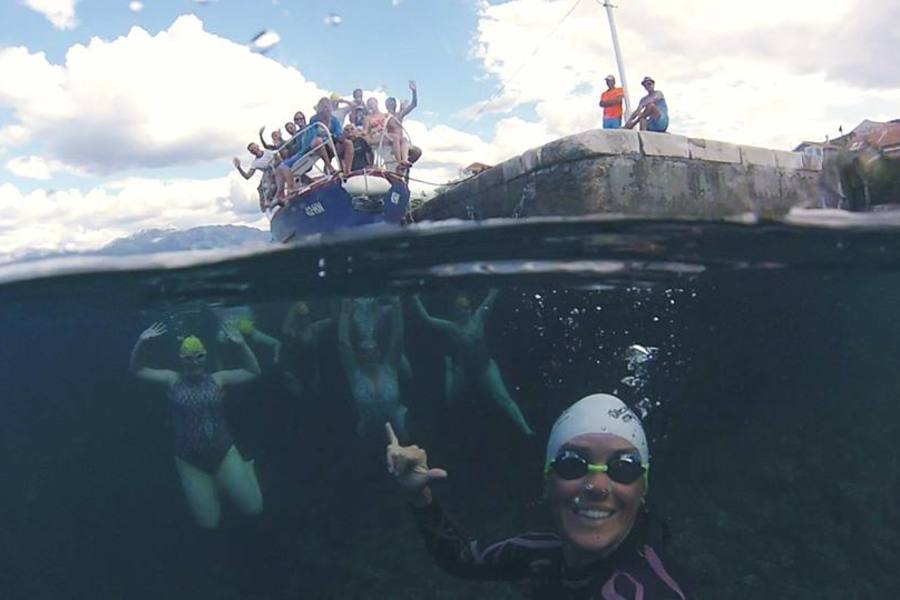 Brilliant water clarity – think of these clear waters as a blank canvas to let your creative juices flow, showing off the great surroundings around you, not to mention that you'll be the envy of all your friends when they see the brilliance of the water you've been swimming in!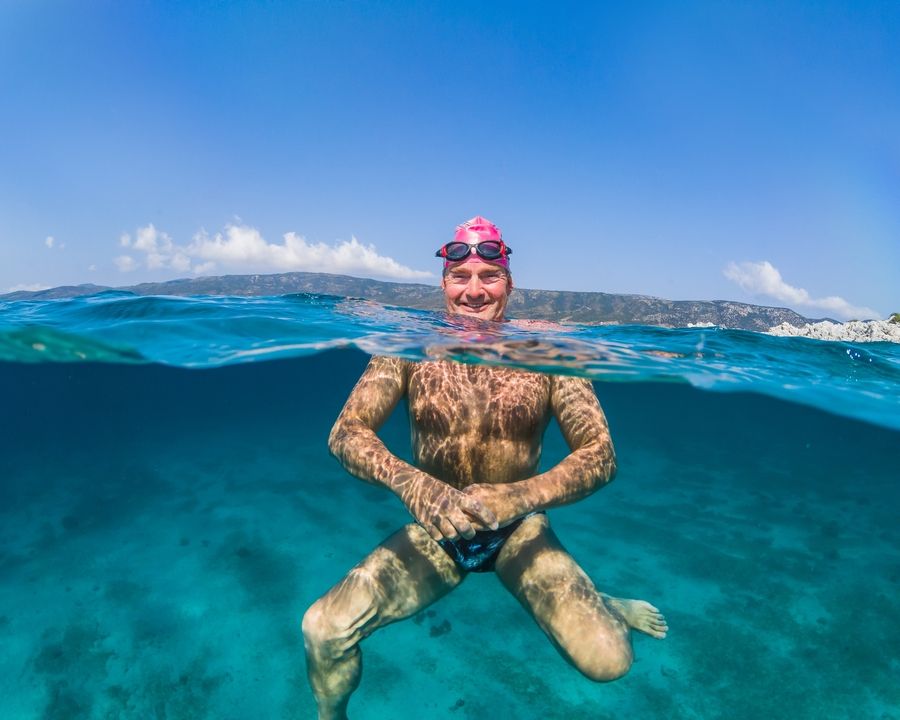 Happy snapping and swimming!