It's cold. We get it. Though we love a cold-water dip here at SwimTrek HQ, it doesn't quite compare to a warm swimming holiday abroad. If you're longing for a swimming fix that's the next level up from your local swimming pool, we've picked out some of our favourite destinations for enjoying the warmth in the winter months, from South America to the Red Sea, forget the grey skies and go swimming instead!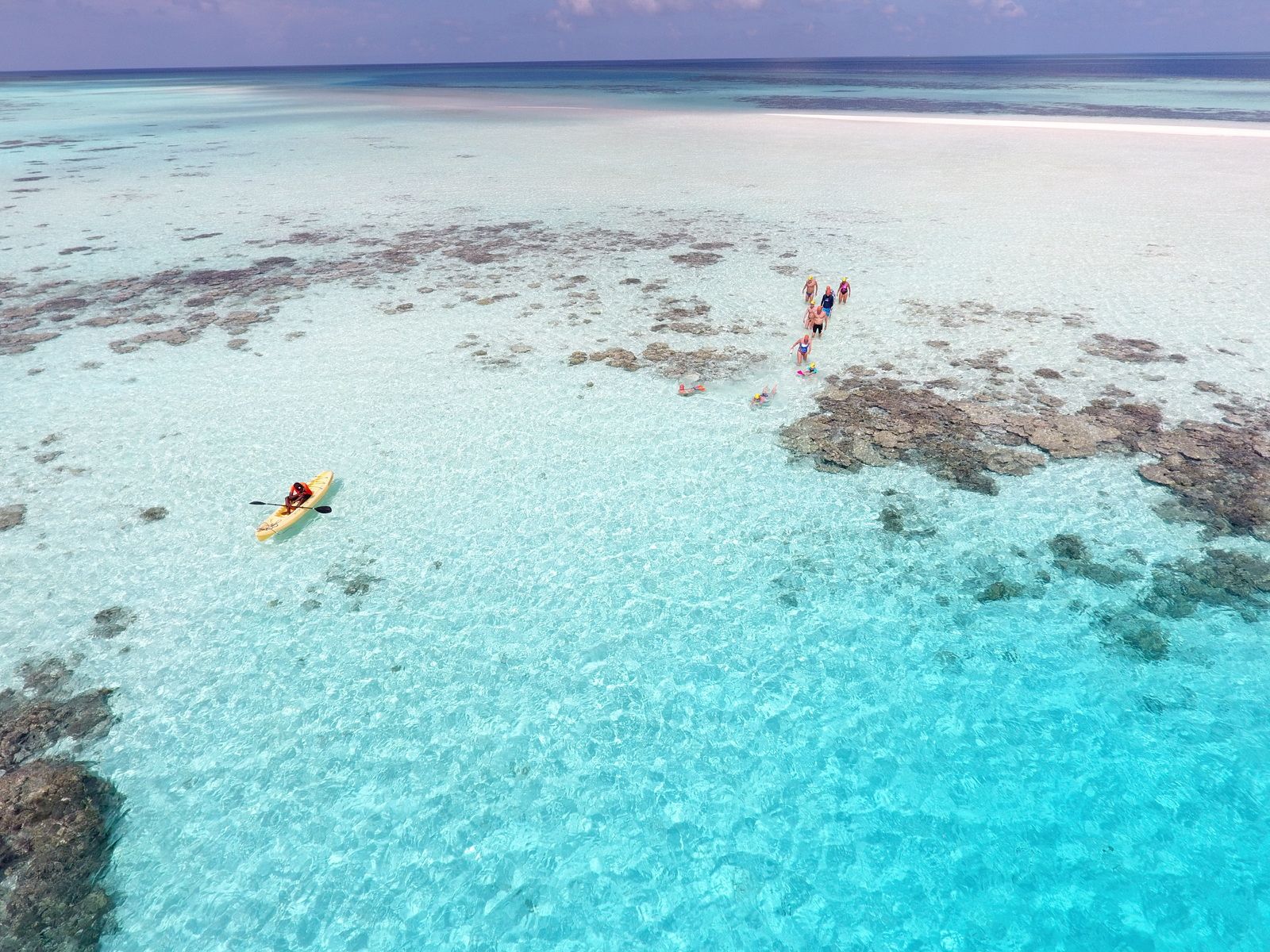 The Maldives is one of our most lusted after swimming destinations and its easy to see why. Colourful waters that change with the varied depths of the sea and sand banks that appear as the tides wane that you can run along and explore for yourself. Sitting on the white sandy beaches with your new friends as you look out and reflect on a day's swim sounds like a great way to escape the chills in the Northern Hemisphere. SwimTrek's Maldives trips only run at the beginning and end of the year, so you've no better excuse to go now so that you don't miss out!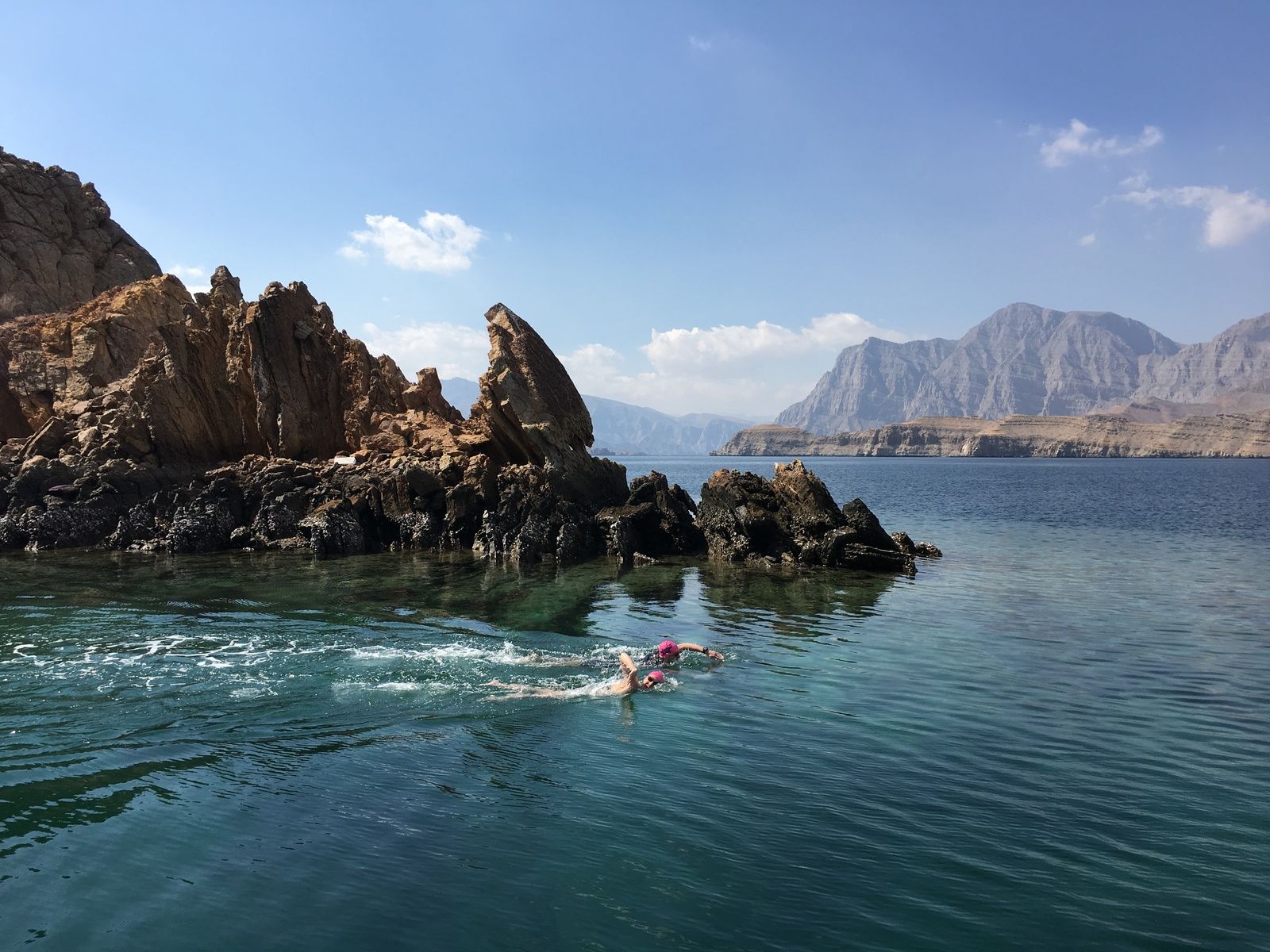 Be the talk of all your friends and take a more unusual swimming holiday with us in Oman. Based in the remote Musandam Peninsula which is separated from the rest of mainland Oman, this trip has incredible swimming opportunities that you may have never considered before. Whilst much of inland Oman is a rocky desert, the nearest town of Khasab enjoys a surprising amount of greenery. Along the coast, the arid cliff faces contrast beautifully against the colours of the water, so banish any ideas you have of Oman as a completely dry and dull desert! And with average daily temperatures of 23°C for January and February, the beauty of Oman can be appreciated comfortably before the sweltering heat of the Omani summer starts.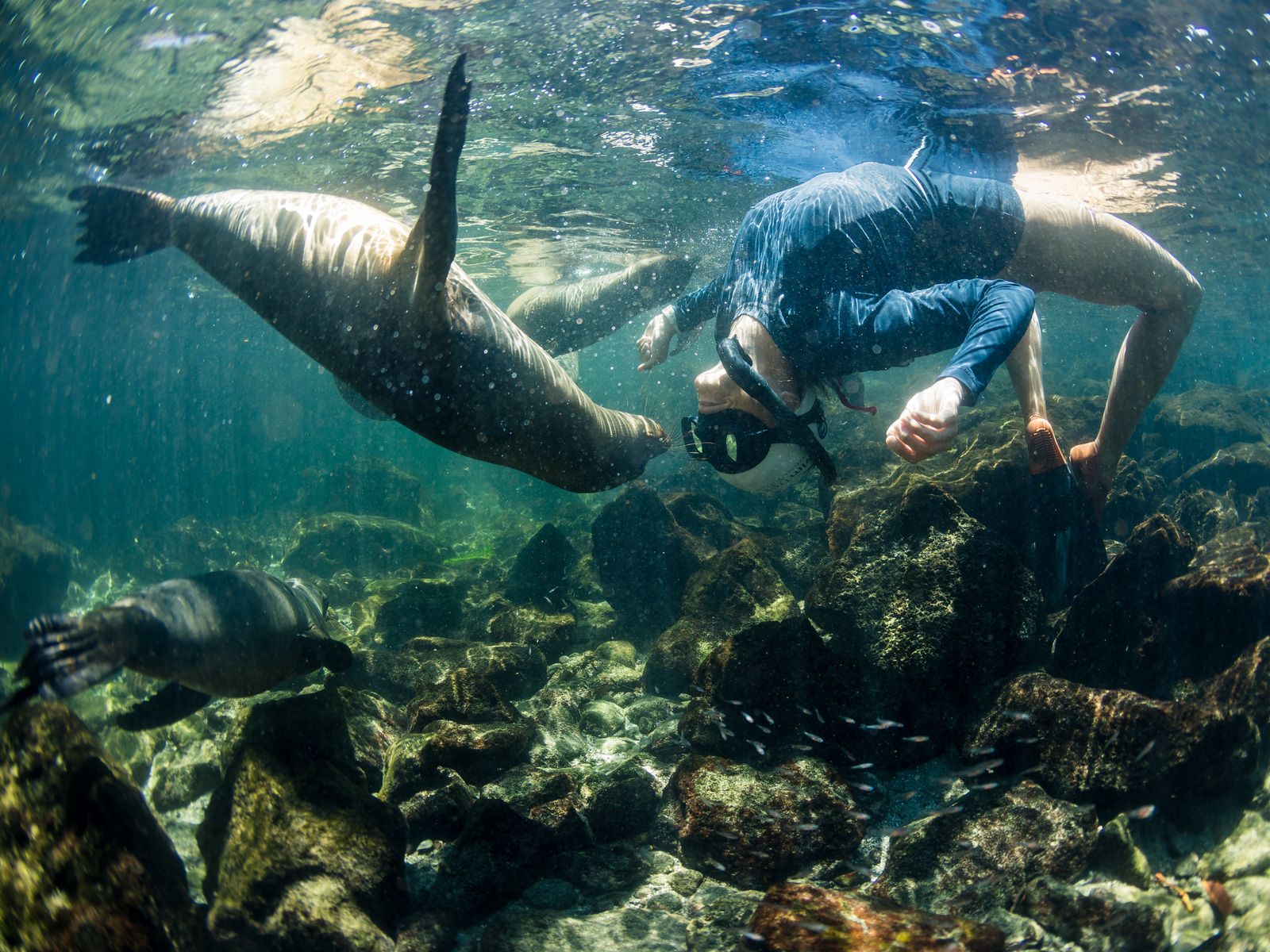 For lovers of exciting wildlife and unique ecosystems, why not swim with us in the Galapagos from January through to March? As well as warm temperatures of 27°C in the air and 23°C in the water, you'll have the opportunity to swim side by side with seals and turtles. Spend your days on perfect sandy beaches catching sight of blue footed boobies and manoeuvring around the seals that lounge around the islands! Now who would say no to that?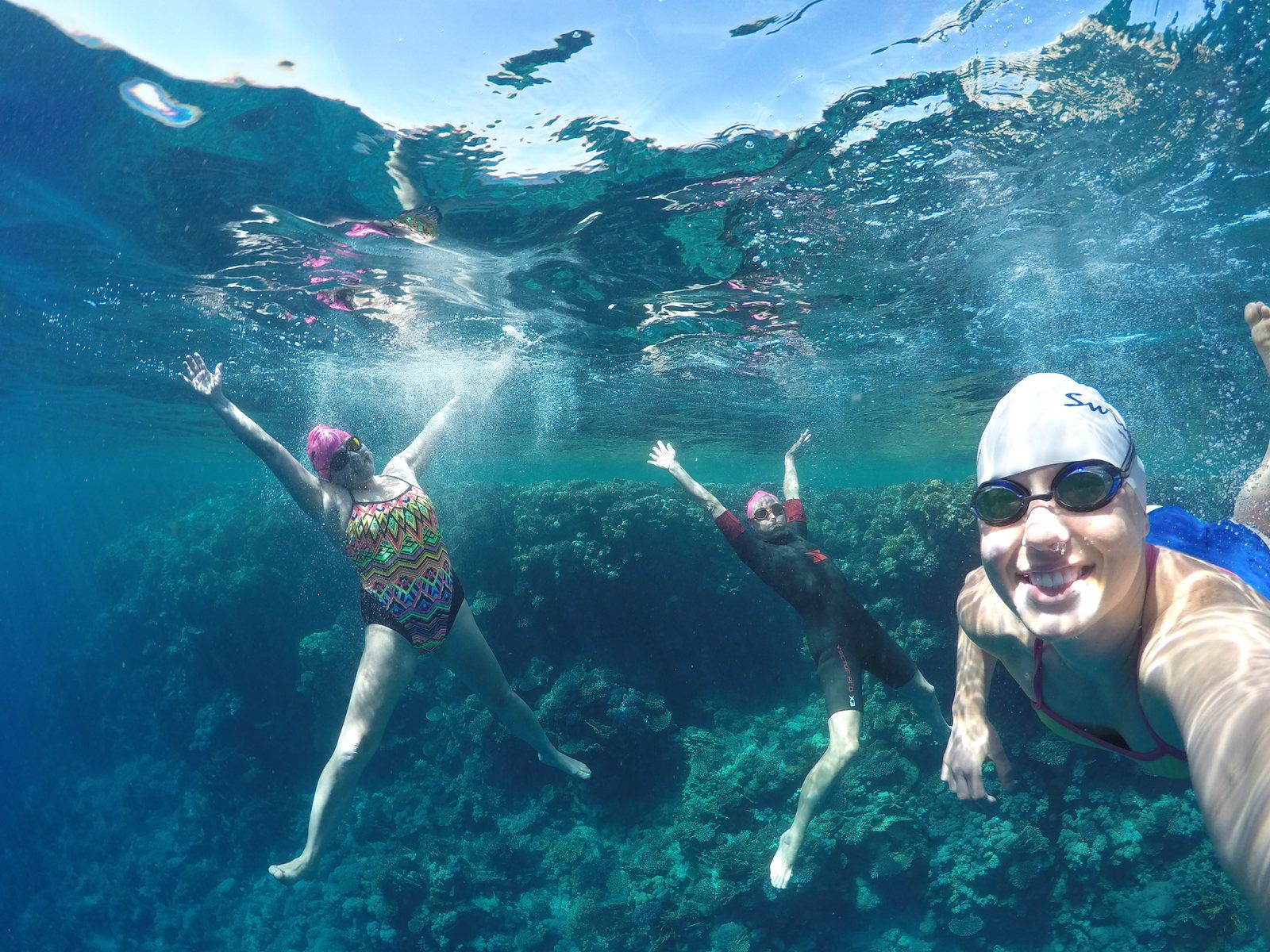 If you fancy trying a new type of swimming holiday then how about living aboard a yacht for a week, swimming and cruising around the Egyptian Red Sea? Here you'll have the opportunity to mix dives in with your swims, be able to spend your evenings with the sea air around you and you'll never be far from the next morning's adventure. Perfect for those that love underwater exploring, this is the trip for you like the idea discovering shipwrecks, brightly coloured coral reefs and the chance to swim alongside pods of dolphins!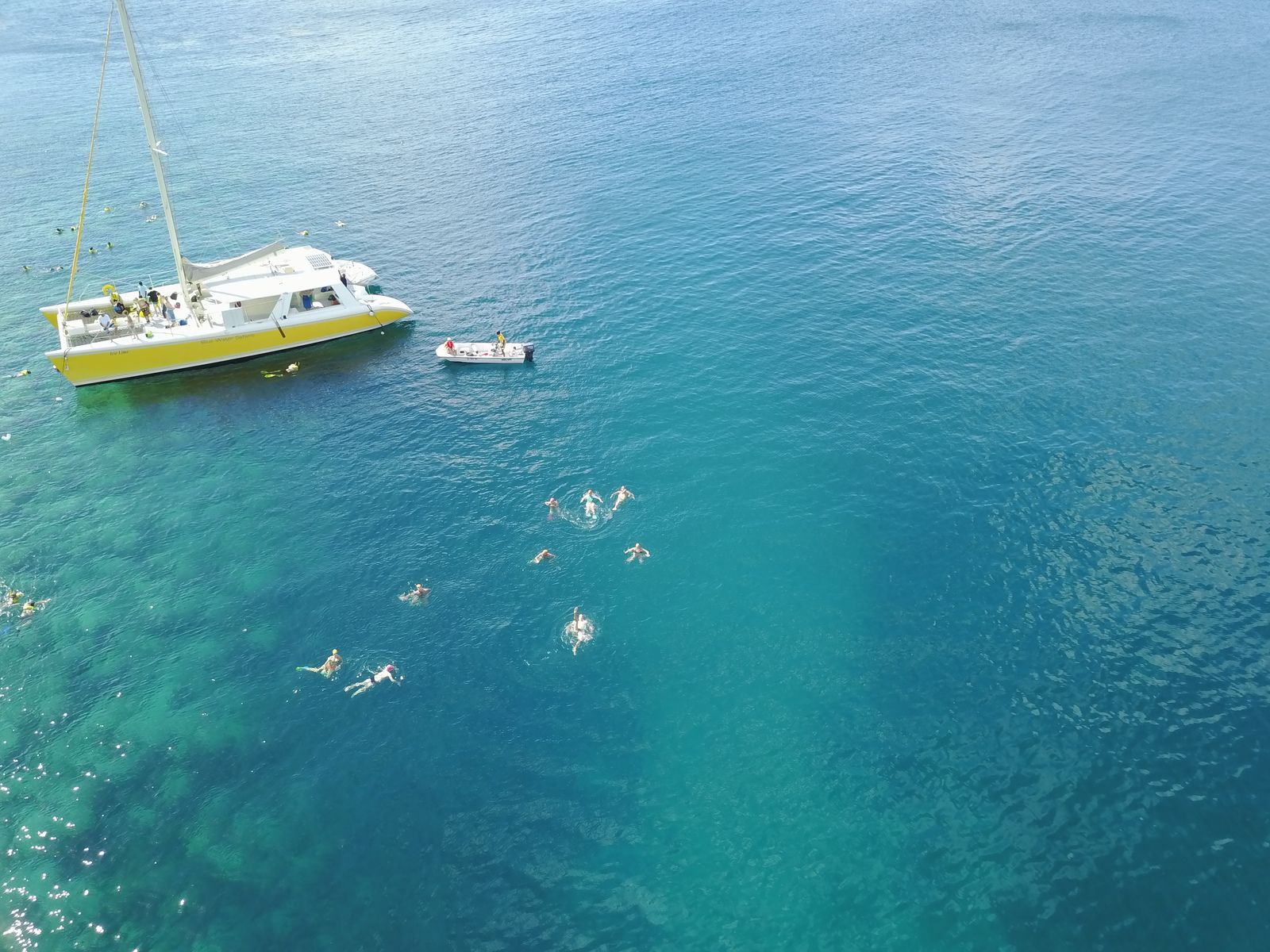 If you're looking for a long-haul winter getaway, the head to the Caribbean with us to swim the sister island nation of St Kitts and Nevis, where you'll be welcomed with warm weather and equally warm people! On this trip we'll spend most of our time navigating our way around Nevis, as well as the chance for a crossing from Nevis to St Kitts. From everywhere you swim, you'll be able to sight Nevis' distinctive volcanic peak, a far cry from the snow-capped peaks of European mountains in the winter! A great getaway for the SwimTrekker who loves combining a laidback swimming break with awesome views, St Kitts and Nevis' white sand beaches and turquoise waters are a great alternative for those reluctant to don their hats and scarves!