Our guide Dionne has led SwimTrek trips around the world, but when she's not off on exciting swimming adventures with us, shes based in a small town in Northern Saskatchewan, Canada. Read on for her story of how she met other links to her local area on a SwimTrek trip to Egypt!
The people I have met through swimming have been some of the most interesting folks with the most fascinating stories. While guiding I get the chance to meet people from all over the world and get an amazing opportunity to become immersed (quite literally) in cultures and places in a way that few others enjoy. I find it endlessly fascinating that this great sport can bring the most unlikely people together and can facilitate the discovery of amazing connections.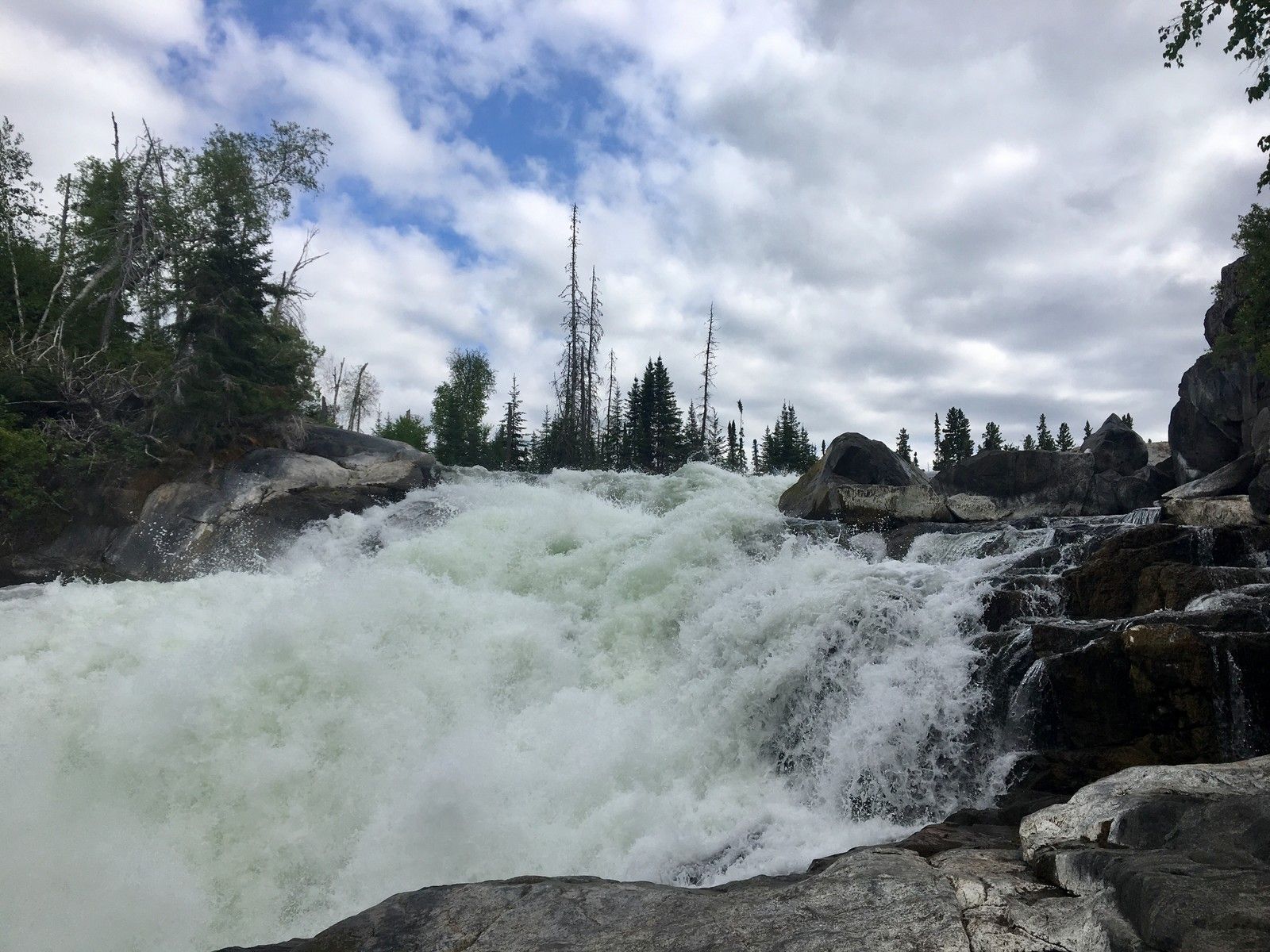 I live in a remote Northern Canadian town of about 5000 people. The province of Saskatchewan is home to roughly 100,000 lakes and I am lucky enough to look out my front (and back) window onto Lac La Ronge, which is one of the biggest. Lac La Ronge empties through Nistowiak Falls into the Churchill River system and from there into Hudson Bay. There is an Indian reserve called Stanley Mission roughly 80km north along the Churchill river that is home to the oldest building in the province; the Holy Trinity Anglican church. The church was designed and built from 1854-1860 by an English missionary, Rev. Robert Hunt. This is where the story begins!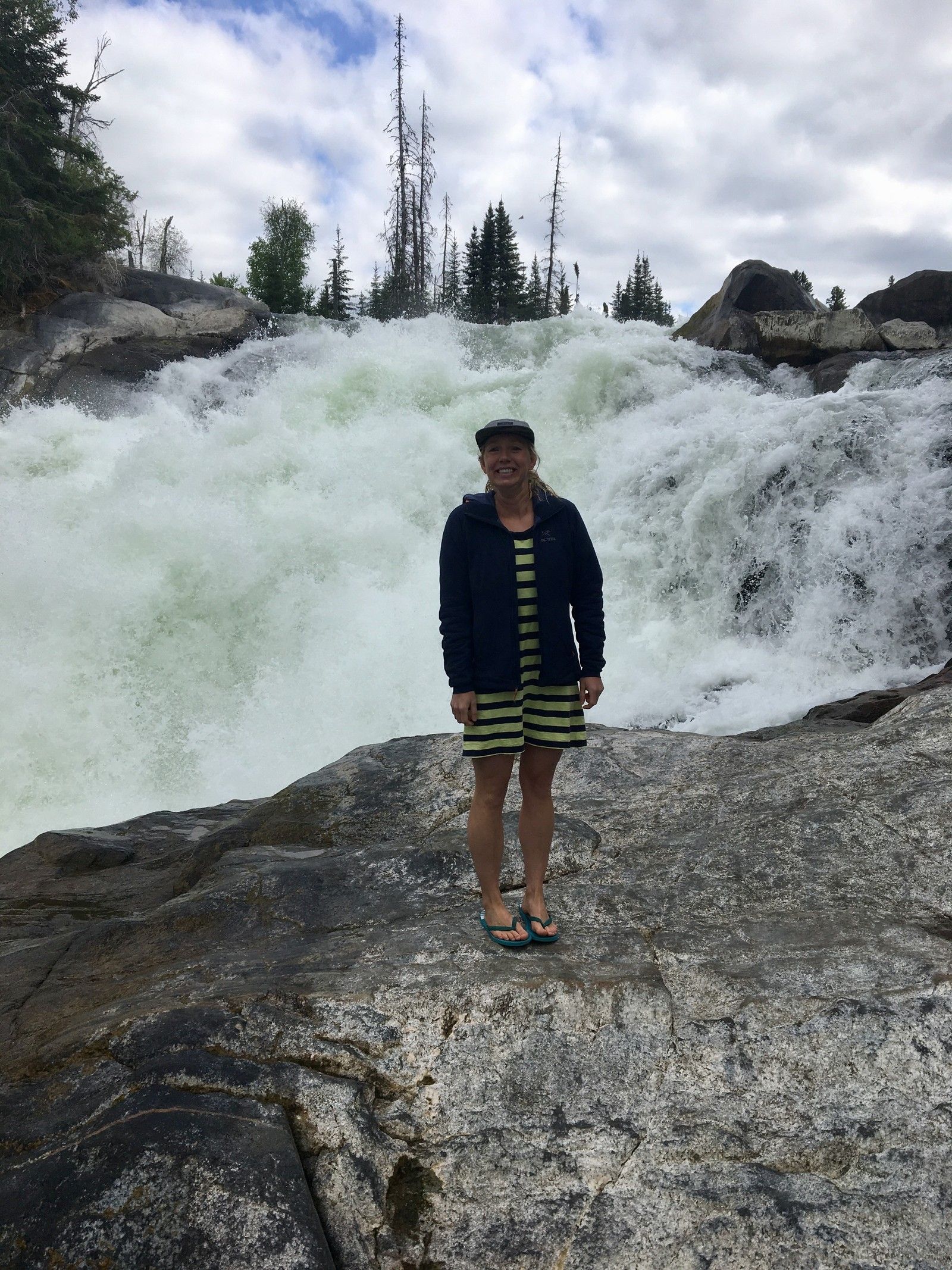 While guiding I often get asked "Where in Canada are you from?" and my response is always more of a question than an answer; Saskatchewan has a population of roughly 1 million people in a land area over 4 times the size of England. Further, all but 25,000 people live in the southern half of the province while the north is densely populated with forest, lakes and the occasional small community, Indian reserve or mine. Needless to say, not many people are familiar with the region! So you can imagine my surprise when this past March while guiding in Egypt one guest knew exactly where Saskatchewan was… and she then started to tell me about this old church that one of her ancestors built. I immediately knew exactly the church she was talking about- the Stanley Mission Anglican church! She told me that her mother and sister have visited Stanley Mission twice since the late 1990s as descendants of Rev. Robert Hunt, and they were part of the church's 150th anniversary celebrations in 2010.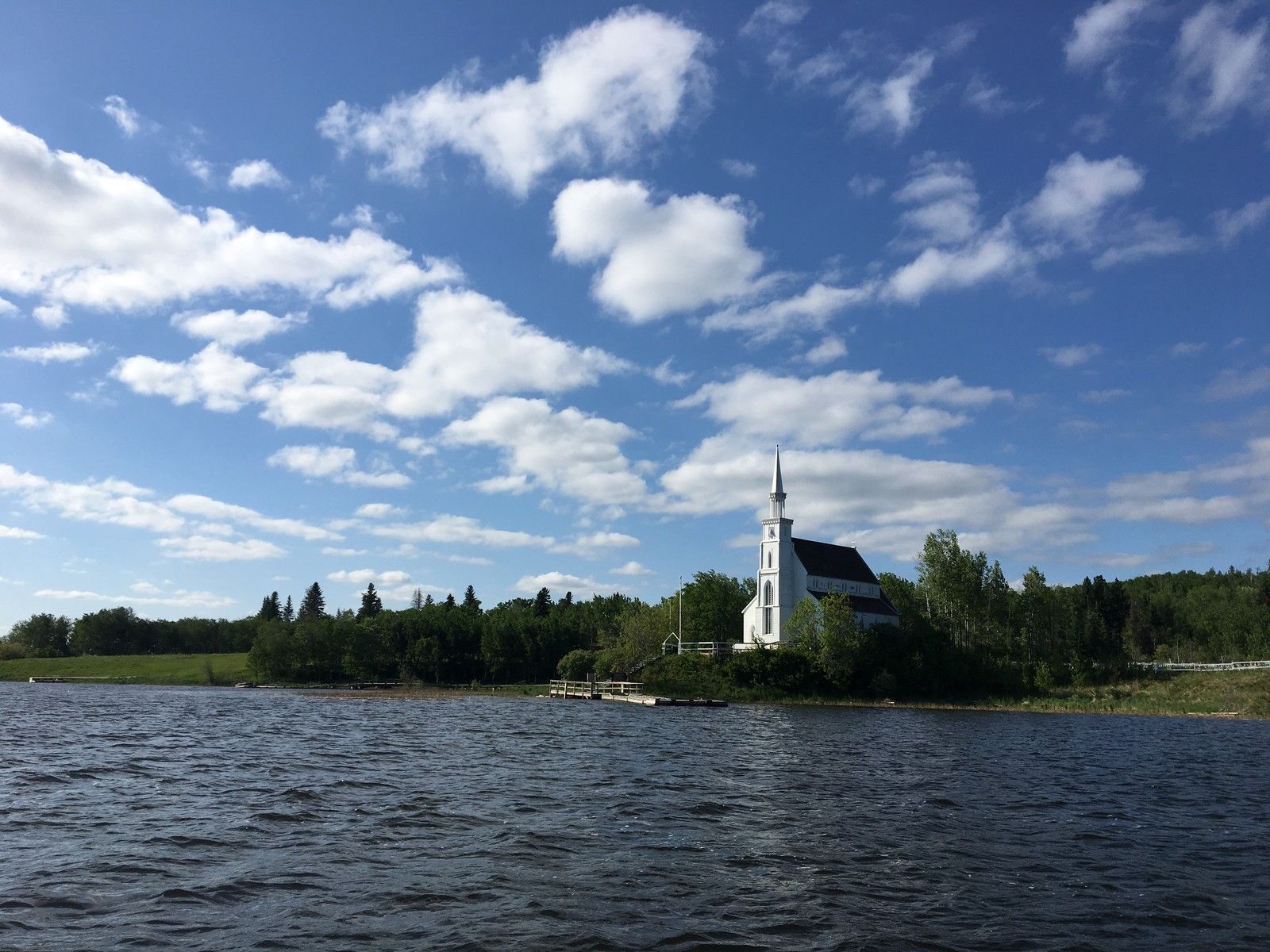 I found it mildly embarrassing that I had actually never been to Stanley Mission up until this year. In June I wanted a change of scenery for a training swim so I started chatting with some women from Stanley Mission at our weekly softball game. I was hoping someone would guide me along the 15km route from Stanley Mission to Nistowiak Falls, which is a spectacular set of waterfalls that empties Lac La Ronge into the Churchill River. These women were local to the area and actually jumped at the chance to paddle with me- I was so honored! The following day we made our way from Stanley down to Nistowiak Falls. The swim was absolutely fascinating; it took us over to the church and eventually past a set of undated old aboriginal pictographs. I had two portages to avoid whitewater rapids while the ladies portaged once and showcased their paddling skills through the second set. After a 5-hour journey the owners and guests of Jim's fishing camp at the base of the falls warmly greeted us. We hiked up to explore the falls, visited the camp owners, and then hopped in a motorboat for a ride back to town. On the way back as we passed the church I mentioned the Egypt/England connection and the ladies said they remembered having guests from overseas at the 2010 celebrations. I thought it was so special that swimming adventures could create such unique connections across continents and centuries; it truly is a small world!