Our SwimTrek guides often have plenty of incredible experiences of their own and many of them balance their adventures guiding for SwimTrek with regular jobs in their home countries. From musicians and lecturers to psychologists and midwives, there's no end to our guides talents. Read on to find out how and why they make time to lead SwimTrek trips around the world.
---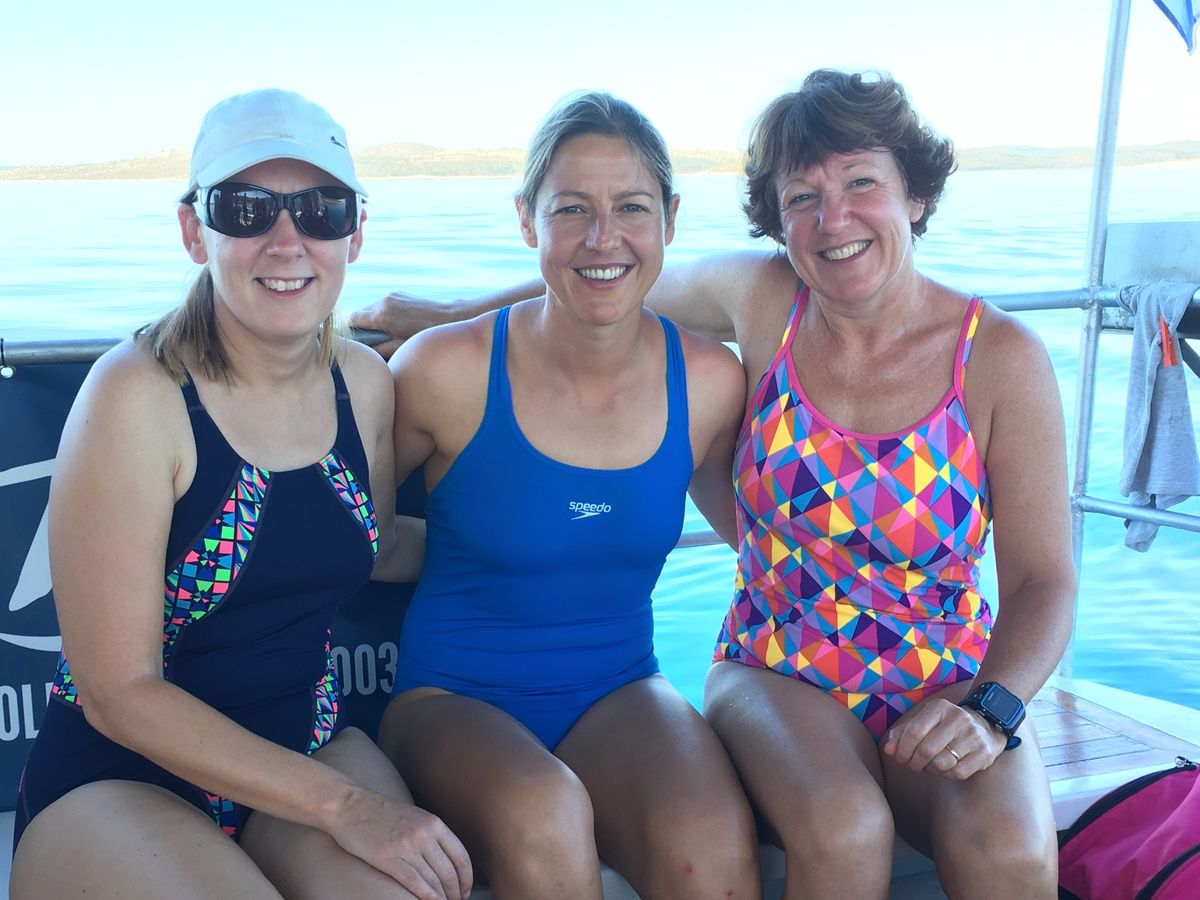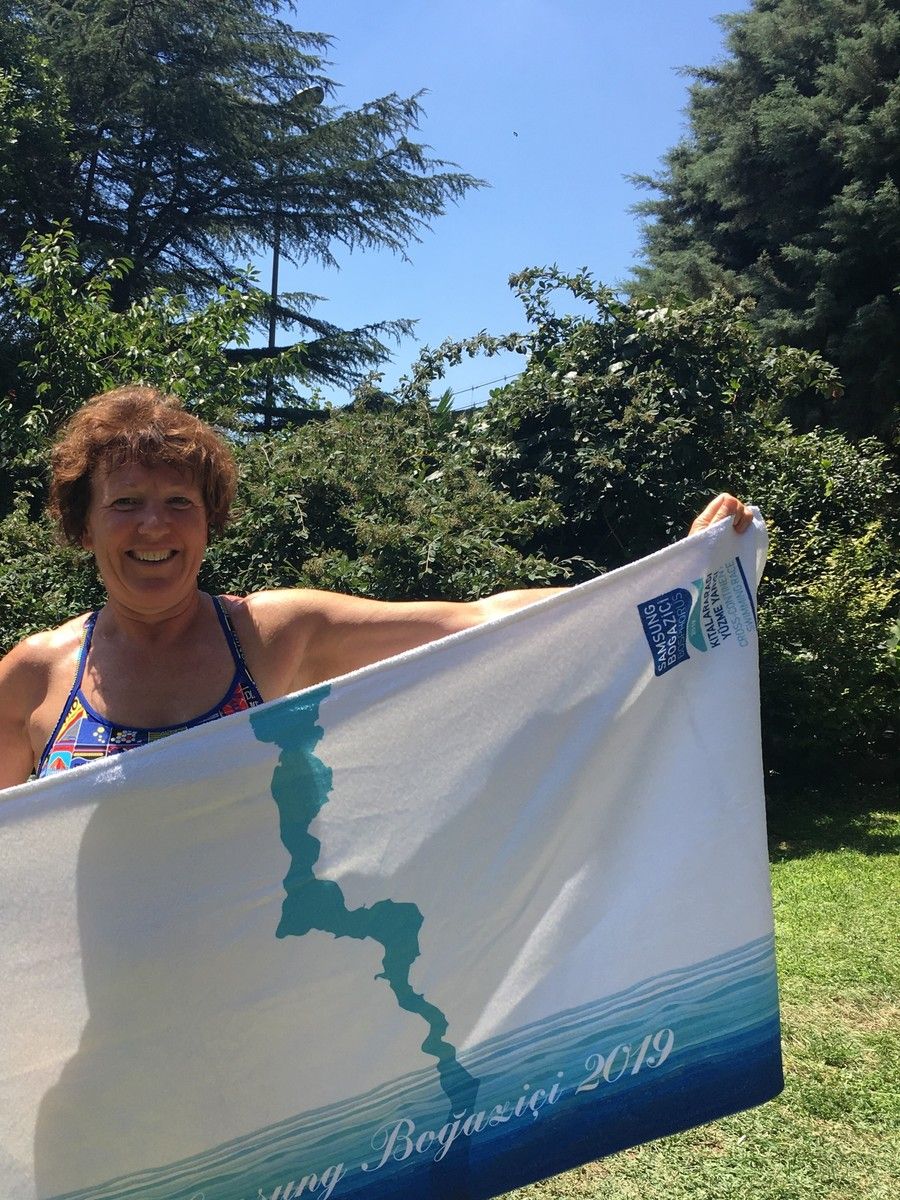 I'm lucky enough to have two of the best jobs in the world, SwimTrek guide and midwife. Yes, you've all seen us on those 1950s bikes on the telly on a Sunday evening. As a mode of transport, I prefer the nippy little RIB I had on Mallorcan Escapes in September but hey you can't always be living the dream. Already an annual SwimTrekker and general swimming nut, my guiding career started in 2017 when I was at a junction in my career as a community and specialist midwife. I wanted to be less tied to an available 24/7 job, with 12-hour shifts dictated by service needs. So, I left my substantive role to work 'bank', meaning I fill in other midwives' absences. I still do pretty much identical work, caring for pregnant women in the community and for them and their babies after delivery. I also counsel mums who have had a caesarean section about their birth options for next time, and I now have the added bonus of control as to when I work in the NHS.
As a slightly unusual career switch, some additional qualifications to my midwifery and microbiology degrees were needed, so enrolment on a beach lifeguarding course came next and I found myself training alongside a group of my kid's contemporaries. Anyone who's done this course will tell you it is a full-on week but loads of fun. Whilst the youngsters had the edge on me for board skills and pool speed, years of Brighton sea swimming experience stood me in good stead for open water skills in a rough cold April sea and CPR skills are must for every midwife. My swimming guiding CV needed to grow even more with courses in power boating, food handling, VHF radio use and first aid courses which shows what a unique set of skills our guides need.
So now I have a fabulous work/life balance which allows me to go to wonderful locations and share my love of swimming with fantastically interesting and diverse guests and hopefully, be a part of making their SwimTrek holidays memorable. I love the positivity and can-do attitude of the SwimTrek team and the awesome guides I have the chance to work with. There are more similarities between the two jobs than you'd think, as they're both fundamentally about interacting with and looking after others where safety is of paramount importance. However, my family never accuses me of 'just having been on holiday' after a couple weeks of midwifing… but I love both my jobs and think they complement each other rather well. How lucky am I?
Nicky Chapman
---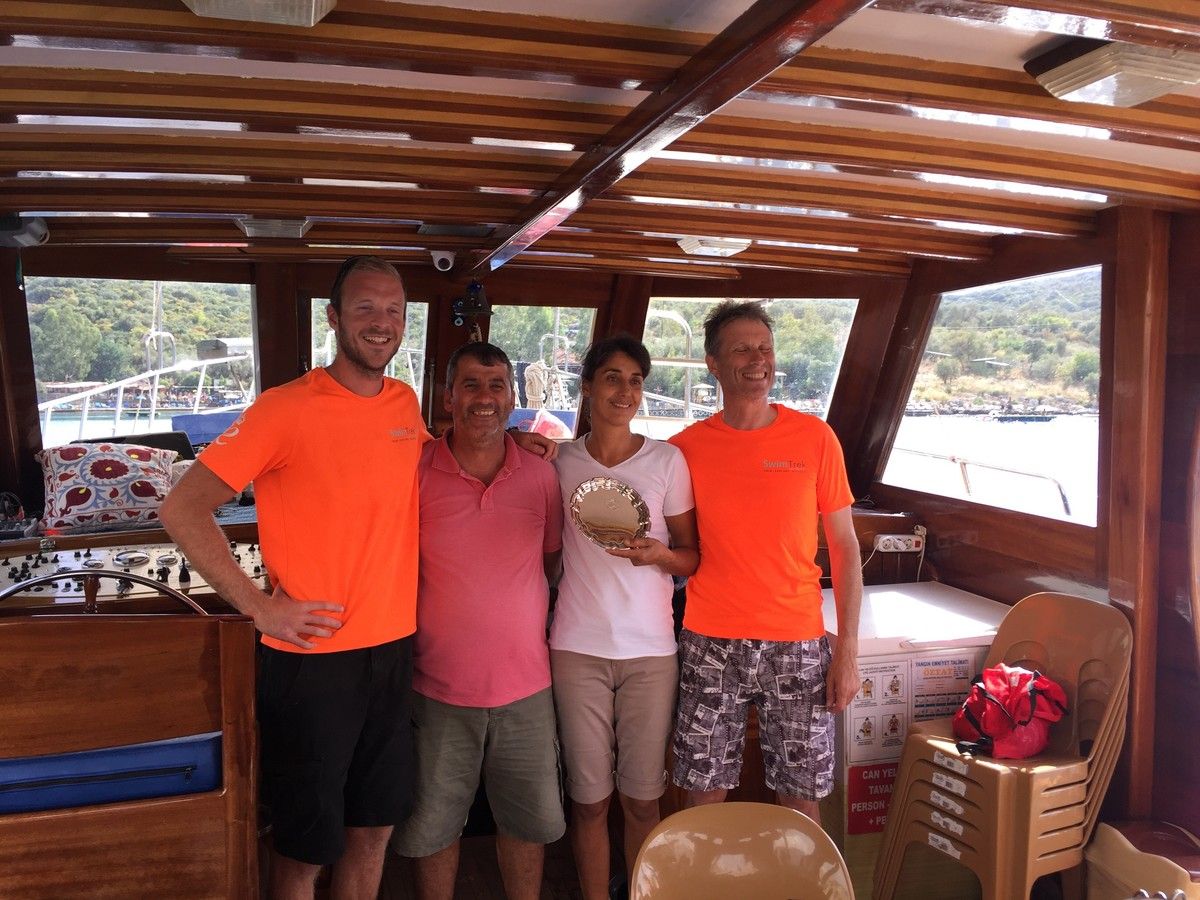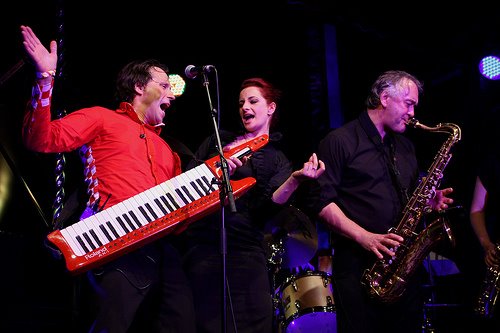 I gave up my day job in finance in 2002 to pursue a career in the music industry. I have now been fronting my own band for over 25 years. "Imagine a smaller version of the Jools Holland Orchestra without the annoying front man!" was a particualr quote from Time Out taht stuck with me! Once you give up the 9-5, you suddenly have loads of time during the day on your hands. I sold my house in Surrey and moved to Soho. I have now lived in Soho since the mid-noughties and I reckon have done more living in those years than in the previous 35! Life in our unique village is fast paced and concentrated and a day doesn't go by without bumping into someone very interesting.
Aside from that I discovered SwimTrek - through seeing someone swimming in the local pool with a SwimTrek cap on. So, I then got into open water swimming after having laser eye surgery which opened up a whole new world. Still I needed to fill my days and started working for a small charity in Soho for two days a week - which I still do!
When the email dropped into my inbox advising that SwimTrek were looking for swim guides who could speak Italian, I grabbed the chance and started working. In the early years I would do seven or eight weeks a year. My language skills became broader as I married my Turkish girlfriend and so I started guiding in Turkey.
When I am away guiding, my band doesn't have any shows and I am able to keep up with my charity work via email which makes my life rather flexible. Since the arrival of my two small children, I generally guide only in Turkey perhaps four or five weeks a season and they can go and stay with their grandparents - so everyone is happy!
A SwimTrek guest once described it rather grandly as a "portfolio career." I am very lucky to have followed my passions and had the realisation that I could leave the rat race.
Neil Drinkwater
---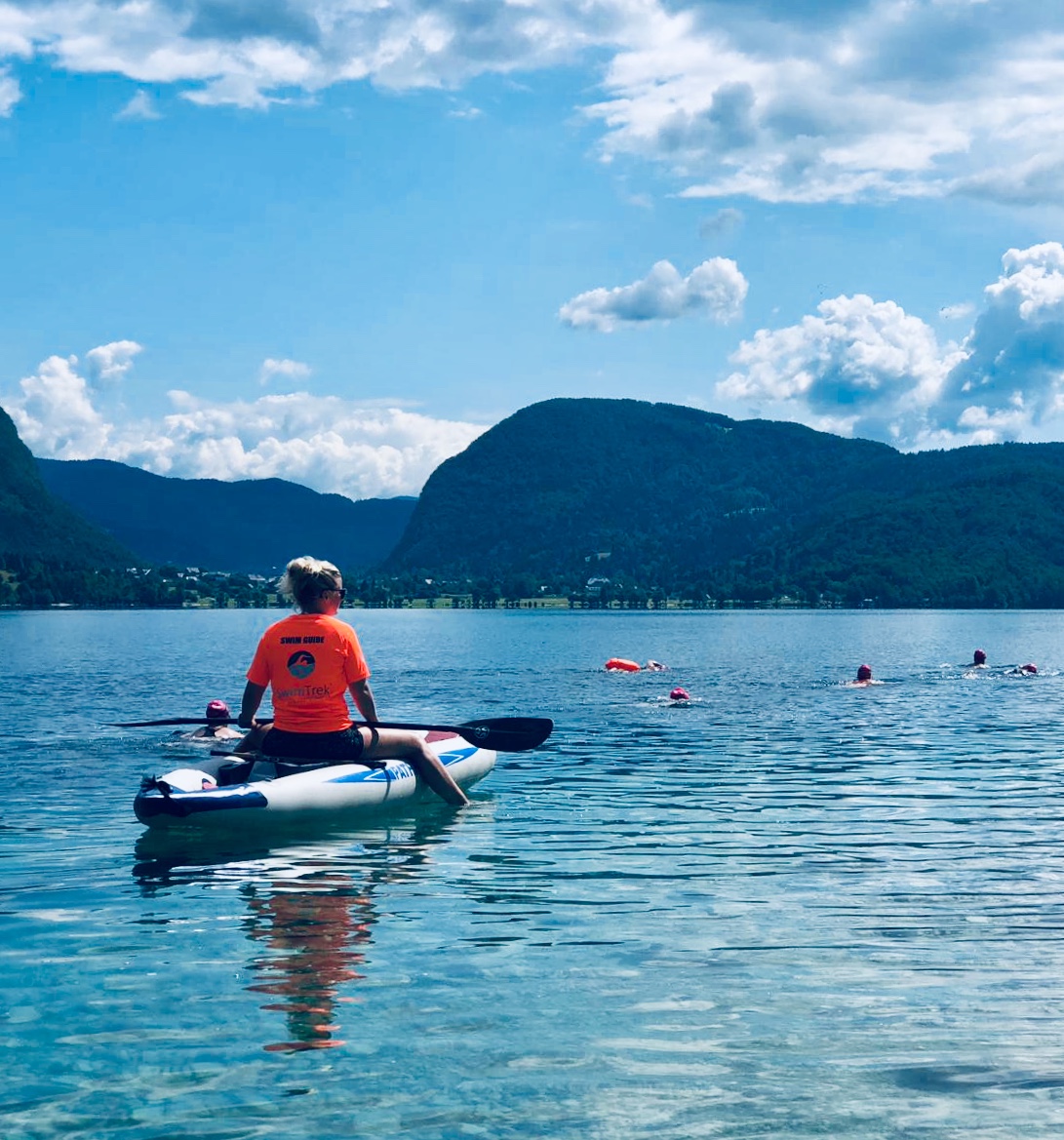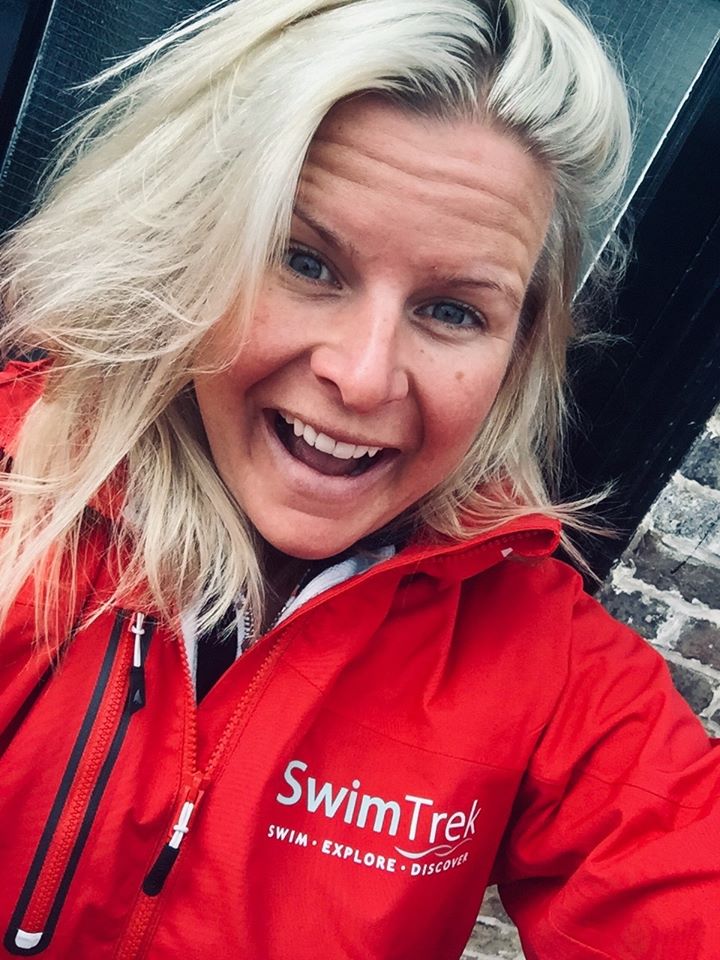 I was lucky enough to join the SwimTrek guiding team in May 2019 and I was able to work in Slovenia and Greece this summer, which has been a fantastic experience! Alongside SwimTrek, I also work as a performance psychologist, working mainly in sport with athletes, coaches and teams to enhance their mental skills and be able to perform at their best when it matters most. After completing a BSc in Psychology and following it up with a MSc in Sport & Performance Psychology, I now co-run a psychology consultancy, Centre10, from my base in sunny Brighton.
In my job, I work on the mental elements of performance such as goal setting, motivation, confidence, self-talk and performance lifestyle. I have found a lot of these skills coming in to play working as a swim guide, for example helping nervous pool swimmers begin their journey in open water as well as helping experienced athletes push their boundaries and swim distances they hadn't previously considered possible. You really get a great sense of shared achievement!
Although I love my job, working with SwimTrek has been a breath of fresh air. I get to visit beautiful locations as well as work alongside other swim guides, who are all so enthusiastic, knowledgeable and hugely skilled at their jobs. There's no better feeling than when a trip goes well and the guests have a great time.
Working for SwimTrek is a fantastic new challenge for me – bringing together all my skills and experience as a psychologist, as well as the more obvious lifeguarding, boat driving and kayaking skills. Over the past few months, I have now transitioned my business to be almost entirely online, which will allow me to step up in my role with SwimTrek, and be able to say 'YES!' to more opportunities in 2020, which I am very excited about.
Sarah Huntley