SwimTrek water types in depth - Sea Swimming
Sea swimming is perhaps what first springs to mind when people think of open water swimming and is the common type of swimming offered on a swimming holiday. Swimming in the sea is commonly enjoyed in the summer and whilst on holidays but increasingly sea swimming is gaining popularity around the world and throughout the year. The salt content in the water will keep you more buoyant than in freshwater and give your skin a mineral packed cleanse. Sea swimming also offers the chance to have the unusual perspective of seeing the land from water and you may be joined by fish, seals and turtles, as the sea provides a home to a variety of marine and coral life. From the inhospitable waters of the Black Sea and the life stopping power of the Dead Sea, to the warm Mediterranean beaches and the turquoise waters of the Caribbean, the sea is incredibly diverse, but a sea swimming holiday with SwimTrek will ensure you'll enjoy some fantastic open water swimming whilst making sure you're safe at all times.
Where you can swim in the sea on a SwimTrek holiday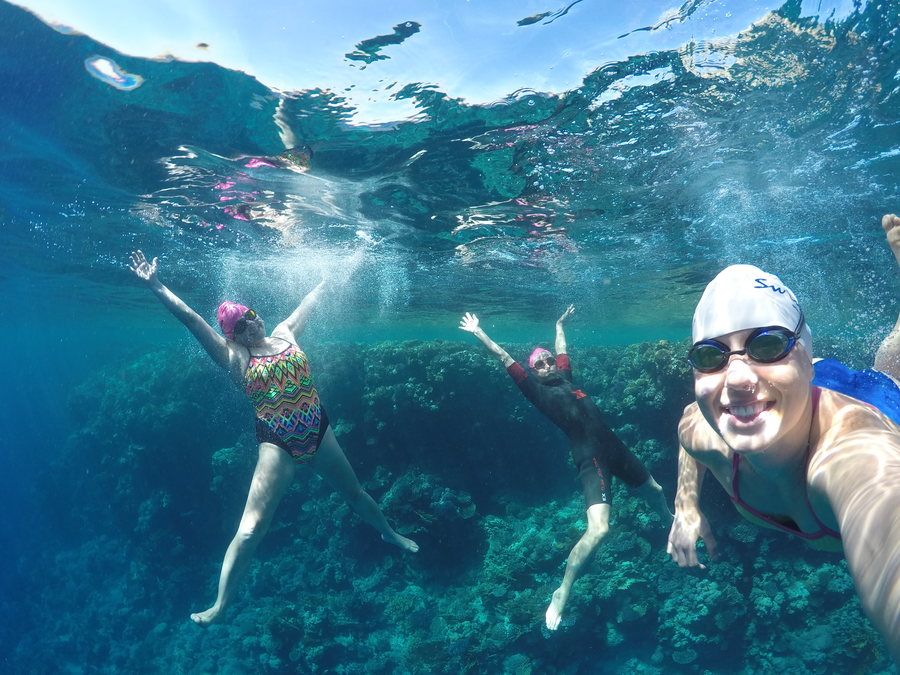 The majority of SwimTrek's swimming holidays take place in the sea and so there's a huge variety of destinations to choose from. From our trips along the Adriatic Coast and around the Mediterranean to the warm of the Caribbean Sea and the Indian Ocean, you'll definitely find the greatest choice of trips in this water type. Just a few of our popular sea swimming trips include the Greek Cyclades, St Kitts and Nevis and the Hellespont Swim.
Benefits of sea swimming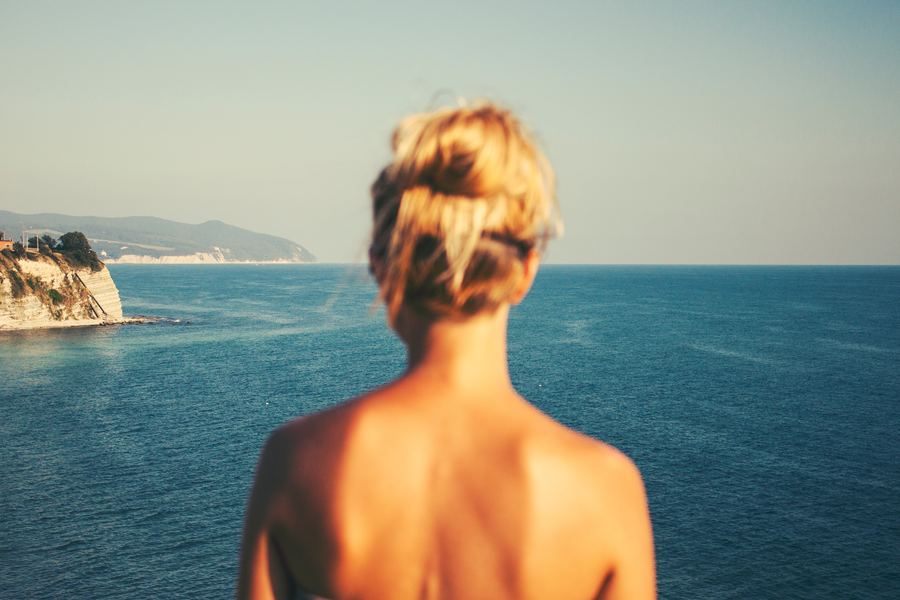 As well as just the sheer enjoyment of it, sea swimming in particular offers up a great range of benefits. For your skin, the abrasiveness of the salt can act as a subtle exfoliant leave you with smoother skin and will help to buff away and clear any build-up of dead skin. The vitamins and minerals in sea water can also be absorbed by your hair. It's also great for having a break from everything and taking some time for your general wellbeing, a way to disconnect from your everyday and reconnect with nature.
Best bits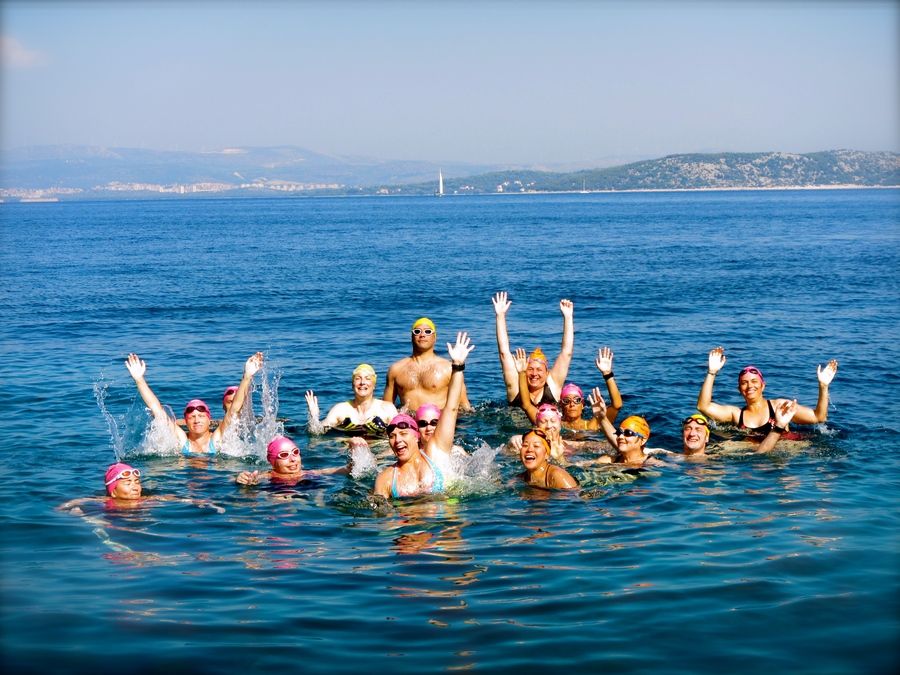 One of the best parts about swimming in the sea is the clarity of water, which is particularly enjoyable when there is beautiful underwater scenery and marine life to be found. If you don't regularly swim in the sea, most people will notice the increased buoyancy that arises from salinity of the water, and your stroke can benefit from your better position in the water. Sea swimming often comes in fantastic locations that offer great views of the nearby landscape or it can provide you with an inviting open sea to explore.
Things to look out for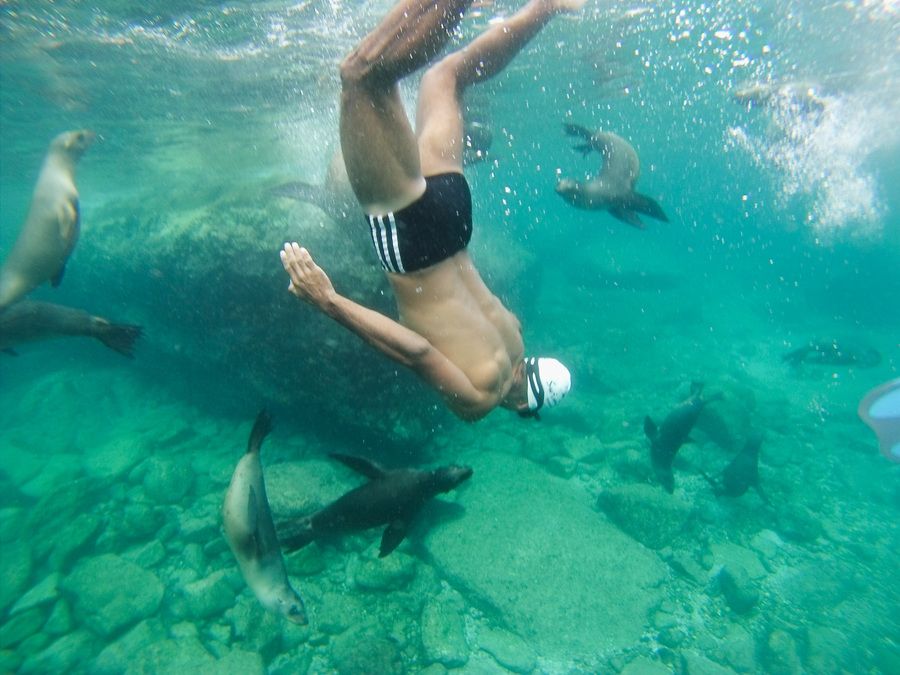 With open water swimming, there are some potential risks that you should be aware of and bear in mind during your swim, however on a SwimTrek trip, please note that your guides highest priority is your safety during your swims. You should be aware of the impact of tides and currents, and if you do end up swimming against the tide, then this can feel more strenuous. You should also be aware of the marine life around you and be conscious that you are in their home. Please don't disturb any wildlife and also make sure you take notice of any sharp rocks, edges or urchins which could cause some slight discomfort.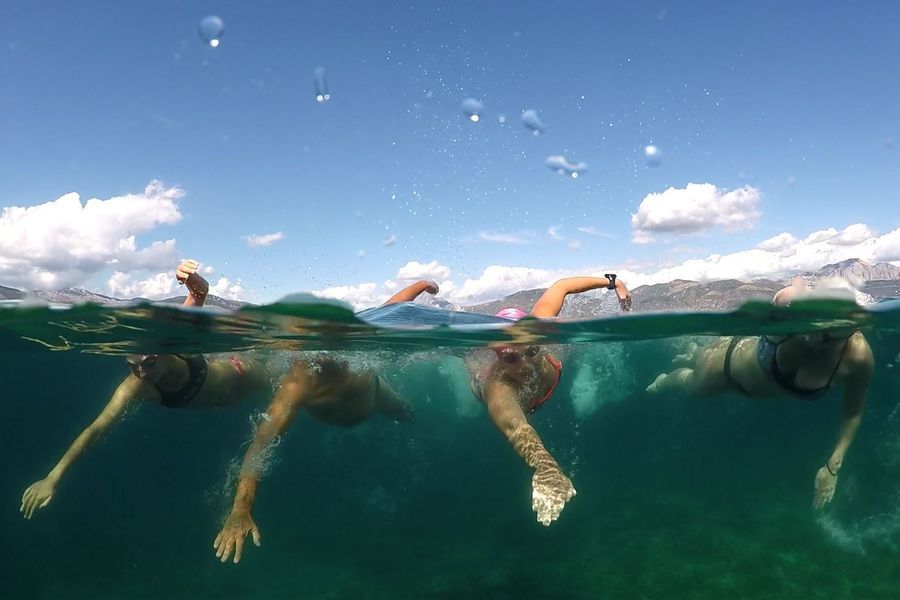 Swimming in the sea is a fantastic experience and we want to share the joy of it with as many people as possible. If you're interested in joining on a sea swimming holiday, our full range of trips can be found here or you can contact our customer service team on +44 (0)1273 739 713 or info@swimtrek.com.