Group Trips, Private Trips & Tailor-Made
Ask any SwimTrekker, they'll tell you the best thing about our trips is the people you share them with. We cater for all those looking to make their adventure a little more personal, adapting to your aquatic needs and creating memories that withstand the waves of time!
---
Go your own way!
We can organise private group departures to any one of our listed locations, or you can suggest a place that you've been dreaming about swimming. Then we will do everything that we can to design a bespoke trip that's just right for you.
Looking for inspiration? Explore a few of our recent tailor-made trips
---
Assemble your pod
Whatever the size of your group, we'll work with you to create an itinerary that suits your needs and requirements. From finding the right dates and location, to tailoring the itinerary to ensure that you get exactly what you want out of your time with us, we're sure to come up with a holiday experience that you and your group will never forget.
We can organise private group departures to any one of our listed locations, or you can suggest a place that you've been dreaming about swimming in and we will do everything that we can to design a bespoke trip that's just right for you!
We've organised training camps in Mallorca and end of season trips in Croatia for swimming clubs. We've taken groups of family and friends on week-long island-hopping adventures in Greece and picturesque escapes in Britain's stunning Lake District. And we've worked with schools and corporate groups to arrange everything from one day events on the River Thames to unforgettable holidays in some of the Mediterranean's most beautiful locations.
With over 16 years experience, we have the expertise to ensure that your group has a truly memorable experience during your time with us. If you'd like to have a chat about arranging a group or tailored-made swimming holiday, please get in touch here.
"Every few years, I have gone on a trip with my team and we have enjoyed destinations such as Greece, Croatia, the British Virgins Islands, and in 2016, Baja, Mexico. Each trip provides an excellent opportunity to share our love of swimming and adventure. Every trip ends with the same questions "Where shall we go next?" (Marlys, Oregon Masters, USA)
For information on how you can take your club, school, corporate or charity group away, check out the links below.
---
Chat to our swim specialists
Our SwimTrek customer team is headed by Ben and Lucia. They have guided and swum in some of the world's most beautiful waters. They can offer advice for your trip and help with any queries you might have. Please use the contact links below for more information on how we cater unforgettable experiences just for you. Send a quick email with a destination you have in mind, potential number of swimmers in your group and duration of time you'd like to go away for - our specialists will assist you with all the information you need.
---
What groups do we cater for?
"SwimTrek has provided another fantastic trip platform for Latymer Upper School. The balance between a holiday and a true challenge has been met for a second year running, and will continue to be a part of our yearly trip remit. Our guides, Sian and Maureen, were excellent professionals and ensured our safety in the water at all times. The Lakes of Lithuania were stunning in every way - absolutely picturesque and the routes chosen for us were beautiful." (Ellie, Latymer Upper School)
Tailor-Made
If you're looking for the perfect swimming holiday for you, why not tailor make it exactly the way you want it by choosing to take one of our bespoke swimming holidays. With the help of a dedicated and knowledgeable member of our head office staff to guide the formation of your dream trip, let us help create everything you're hoping for and more for your individually tailored swimming getaway. From island hopping in the Maldives to swimming alongside unspoilt Caribbean beaches to an adventure living aboard a luxury yacht on the Egyptian Red Sea, create the perfect swimming holiday for you with help from the industry leading experts. If you would like more information please take a look at our Tailor-made Trips page.
Swimming Clubs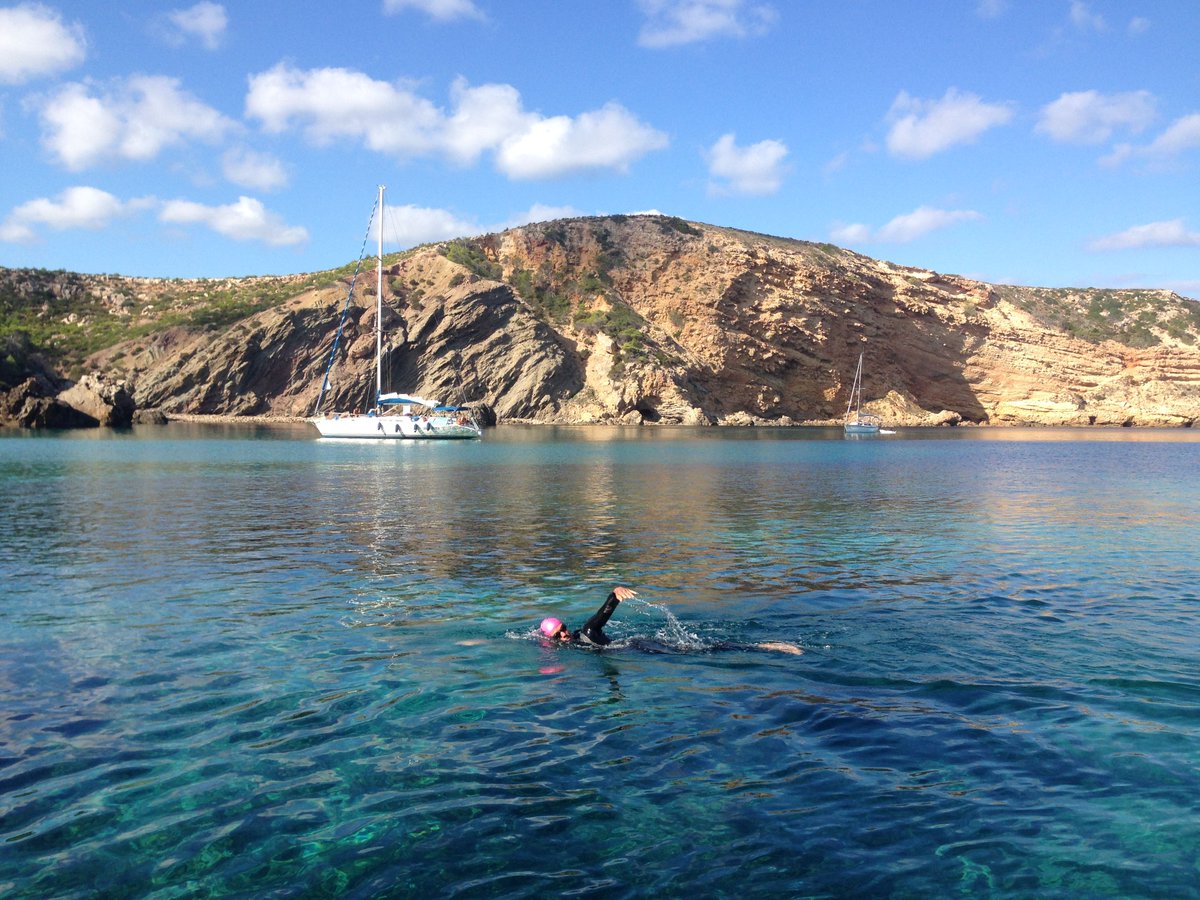 Fancy a pre-season training trip in stunning open water under full safety cover or even a combined trip of both open water and 50M pool training sessions? We'll work with your own coaching staff to tailor make the trip to achieve your training goals. From focused coaching camps to trips to have fun with your teammates on, let us know your requirements and we'll create a trip to suit your swimming needs and budget alike. Speak to our specialists about options for Swimming Clubs with the link below.
Schools
Many of our locations are suitable for school groups, with large accommodation options and staff experienced with managing groups of teenagers. We supply DBS checked guides who work with the accompanying teachers/coaches on getting a programme to suit the children. Our trips are an excellent opportunity for different levels of swimmer to challenge themselves within safe limits. Use the link below to speak to our specialists about options for School Trips.
Corporate
Looking for your next team challenge or team building activity? We have a number of different single and multi-day swim trips which can be tailored into corporate away days. Our itineraries can be amended to cater for all ability levels of swimmer and we can take everyone out of their comfort zone or alternatively give them the relaxing swim they deserve. It will be a corporate day like no other! Follow the link below to ontact our specialists about Corporate trip options.
Charities
We know that charities are always looking for new and interesting ways to connect with the general public and we have worked with various charities on both private charity trips and swimming challenges. If you are a charity, get in touch with us to discuss how we can work with you to raise funds through a fun and challenging event. Follow the link below to speak to our specialists about Charity events.
---