With a new year comes a whole year of swimming opportunities to be had. Be they big or small, SwimTrek can certainly help you set and keep some great swim resolutions this year. Read on for some inspiration to get you in the water in 2020.
Improve your stroke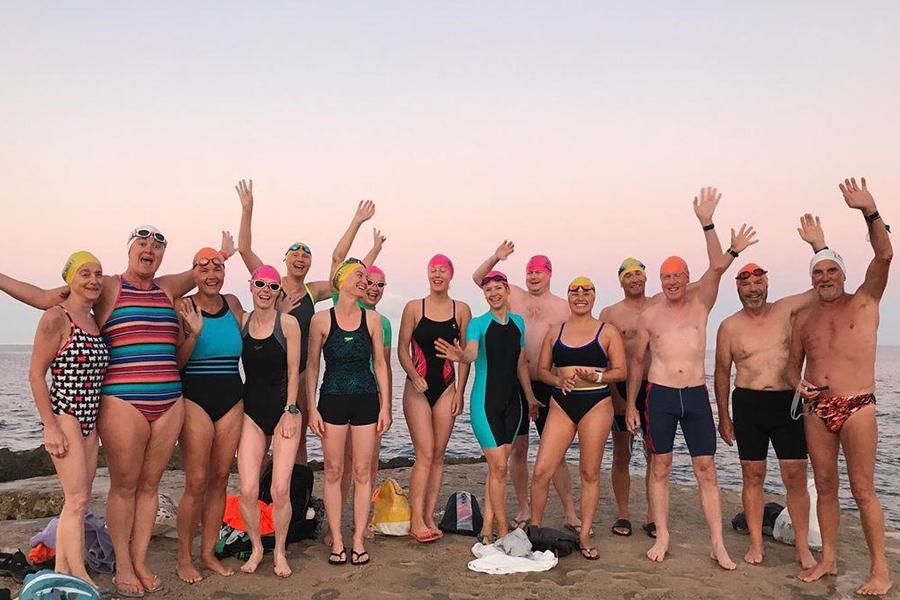 If you're still making your first waves in the open water world, why not make 2020 the year you become a better swimmer? We have a great range of introductory trips designed to help build your confidence in the water, develop your stroke and give you the skills you need to enjoy the open water as much as possible. Whether you're a complete newbie to swimming in the sea, or you're looking to improve upon existing open water skills, we have the right coaching camp for you to open up the world of open water swimming!
Be more eco conscious with your swim holidays
As we become increasingly aware of the environmental impact of our travel choices, there's a greater need to be conscious of the impact of our swim travel. Swimming holidays often involve travel away from your home, but this need not always have to be the case. Look out for the closest SwimTrek holiday to you and consider carbon offsetting any air travel you have to undertake. If you're based in the UK, we have some great weekend and day trips such as our Lakes and Tarns tour and a chance to swim down the River Thames as it passes through the English countryside. Alternatively, if you're based in the US, our short trips in Oregon and Arizona are a brilliant excuse to see more of the beauty of North America.
Tick off a bucket list challenge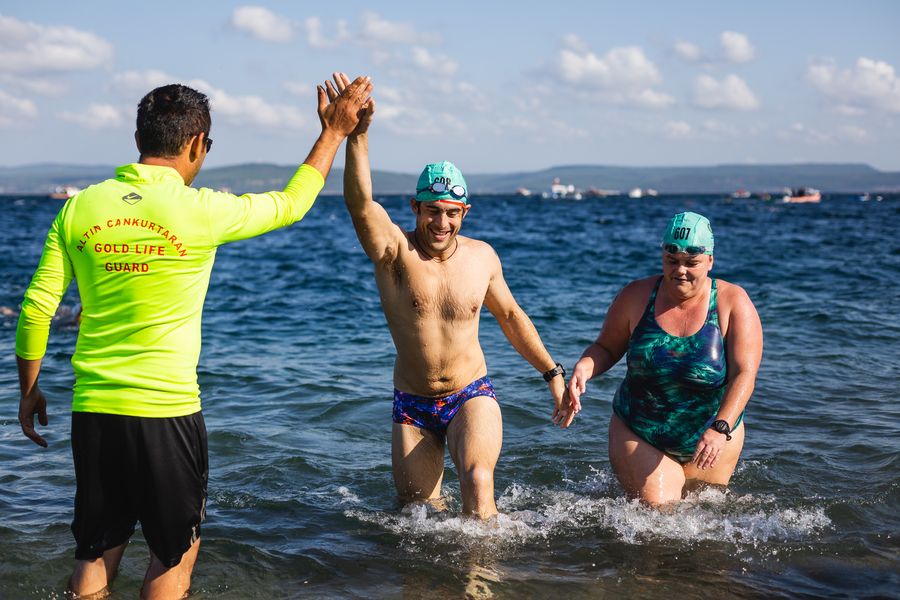 2020 could be the year you finally take on that ultimate swimming race and test yourself in the water. We love a swimming challenge and we can't think of any greater than the Hellespont Swim in Turkey's historic region of Troia. As the world's oldest swim, you'll have the opportunity to swim in waters that many legends have attempted to cross. From the mythology of Greek lovers Hero and Leander, to the poet Lord Byron and even SwimTrek's own founder Simon Murie, this demanding race is tough, but the thrill of crossing continents from Europe to Asia is certainly worth the effort.
Travel to a new part of the world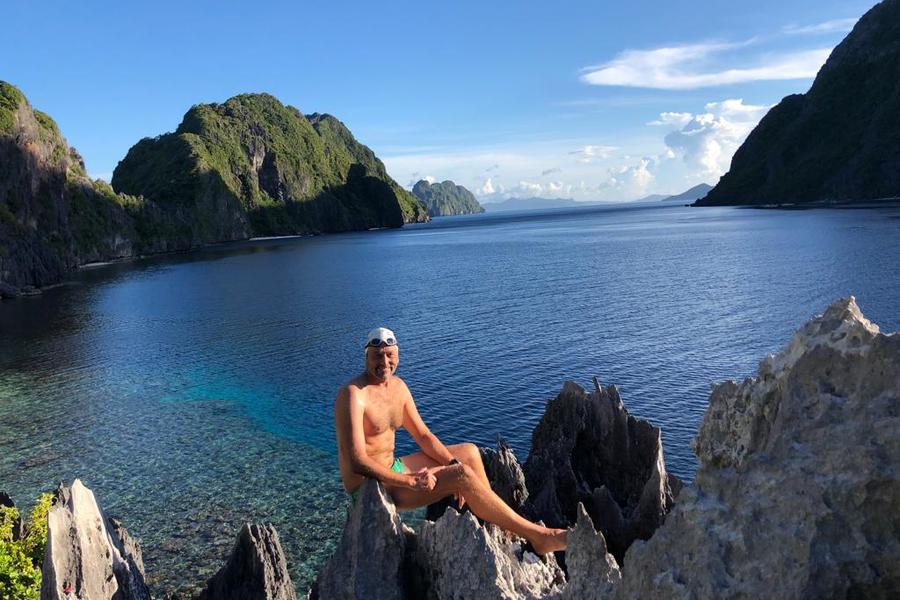 Have you been dreaming of a really unusual swimming destination for 2020? Perhaps you've had your heart set on a country for a while and a new SwimTrek holiday is the perfect excuse to visit? Take a look at some of our trips that were brand new in 2019, such as the Philippines and the Seychelles. Only a handful of people have swum in these waters, so why not join a special group of swimming pioneers? And with even more releases due for 2020, stay tuned for our latest incredible swimming getaway.
Swap the sea for lakes and rivers
So, you've tried swimming in the sea, but fancy a different type of open water experience? We've got a swimming holiday for that. We run a great selection of lake and river swimming holidays, opening up some of the most beautiful inland waterways that enjoy incredible surroundings, such as impressive alpine mountains or tranquil European countryside. Some of our best trips include the chance to swim in the Julian Alps including Lake Bled and Lake Bohinj in Slovenia, discovering the Baltic beauty of the Lakes of Lithuania and the chance to walk and swim around England's charming Lake District on our Lakes and Tarns Weekender.
Spend more time on and in the water on a liveaboard swimming holiday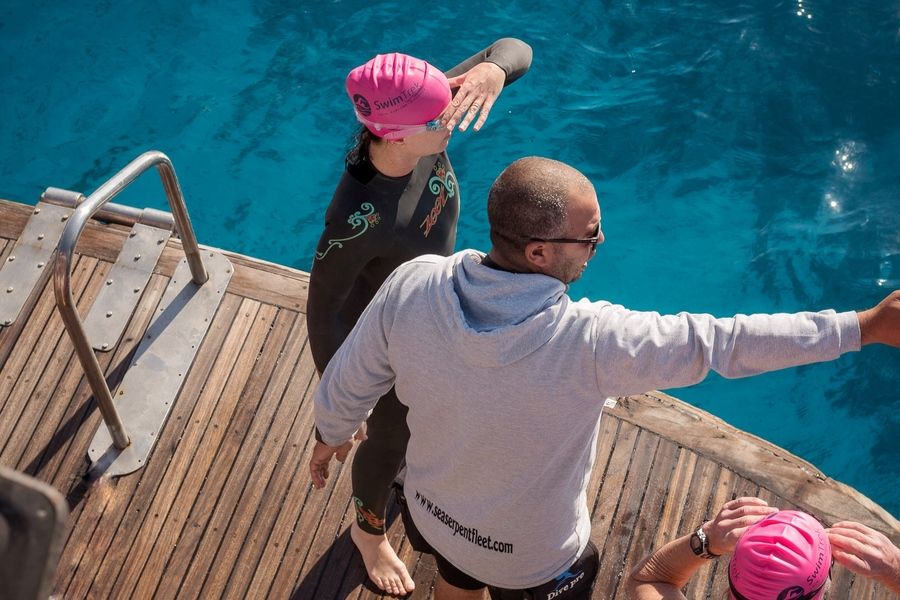 If you're looking for a way to switch up your usual swimming holiday, enjoy the delight of having your surroundings constantly changing and join us on one of our liveaboard holidays. You could join us in Egypt, where we'll swim around the Red Sea discovering shipwrecks and pods of dolphins. Alternatively, take that once in a lifetime trip and discover the Maldives with its many coral islands and brilliant blue water hues. Or take a really daring adventure and join us on the Lady of Avenel tall ship, swimming and sailing in some of the most remote reaches of the British Isles.
If you've got any additional swimming resolutions, whether that's a dip a day, week or year, visiting a new country to swim in or just to go swimming more regularly in your local spot, let us know!