I started out as a solo traveler on my first SwimTrek and now, eight SwimTreks later, I have friends all over the world! It all began on the Volcanic Coast - Tenerife SwimTrek in October 2016. Swimming along the coast in Gigantes was spectacular. I liked the Canary Islands so much I returned several times just for a holiday! This is where I first met my friends Gill Dewey and Sally Wood, sisters from the UK.
My next treks were back-to-back trips to Croatia and Ibiza in October 2017. When I signed on to the trip page for Dalmatian Coast - Croatia, I was delighted to see that Gill and Sally were also on that trip. Nancy Lewis, another American, had signed up for Ibiza - Hidden Coast. It was her first SwimTrek so we talked on the phone regularly before the trip and were roommates that week. I have since visited Nancy at her home in California.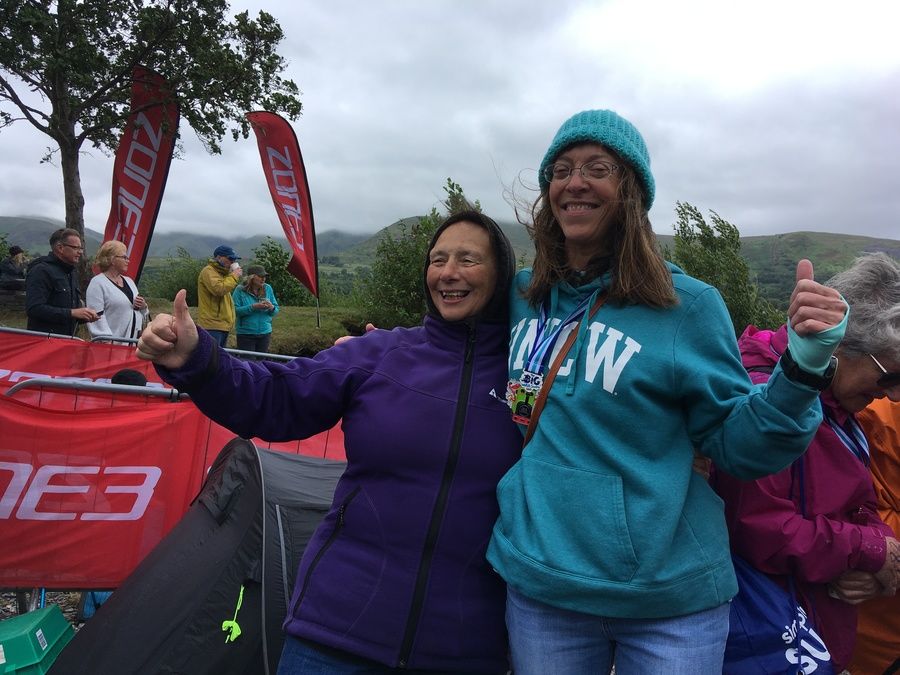 When Gill, Sally and I got to Croatia, we bonded quickly with the rest of the group. To quote Gill, "very soon a sense of camaraderie develops and bonds are made. After a week we felt like old friends." We started a WhatsApp group and stayed in touch. I was particularly impressed with Christine's story. She heard about SwimTrek before but didn't act on it for many years. A friend asked if she'd like to try outdoor swimming at a local nature reserve. She cautiously turned up and hasn't looked back! She used to only swim breaststroke but decided to take lessons to learn front crawl. She attended the River Thames SwimTrek and was further encouraged to convert to front crawl. After going through a divorce, she set a prize of a SwimTrek holiday as a treat to herself and that's when I met her in Croatia. Christine said, "I felt very nervous with all the experienced swimmers but everyone was very friendly and welcoming. The people I have met through swimming and SwimTrek have rekindled my faith in human nature!"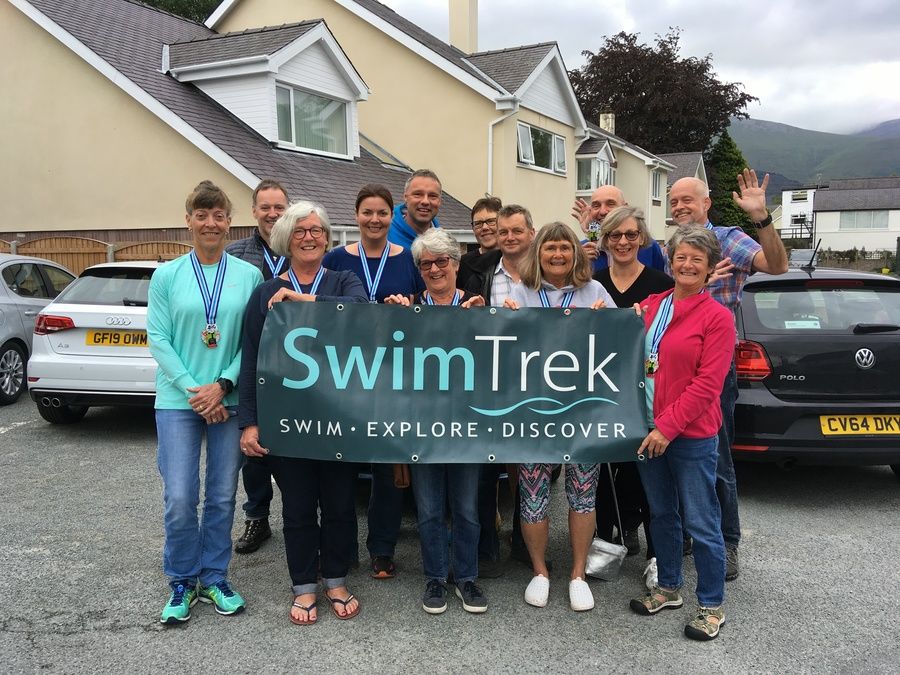 The next summer I signed up for Crete Discovery and, to my surprise, Gill and Sally were already on board. I sent a message out to the rest of the Croatia group and invited them along. Very quickly, Emma Woods, Thomas Wienert, Lynda Rowlinson and Christine McBride joined us. It was a Croatia reunion!
The Crete Discovery was a dream! We all loved the hotel and its remote location, the hikes and the coastal swims. And, once again, we quickly bonded with the rest of the group. We celebrated my friend Lisa's birthday on the boat surrounded by new friends. Lisa and I were the only two Americans and we now have three more SwimTreks planned for the fall of 2019!
Earlier that summer, a few of the group had done the Big Welsh Swim in Llanberis, Wales. By the end of the trip, most of us had signed on for July 2019. It was going to be a Croatia/Crete SwimTrek reunion!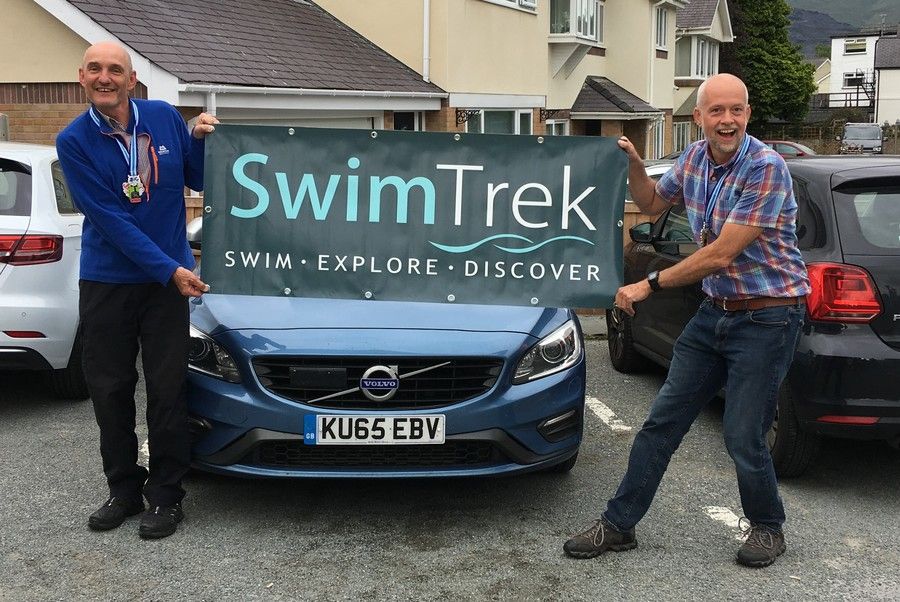 In July 2019, Lisa and I spent three days in London hosted by Lynda. We swam in the Hampstead Heath ponds and several lidos. Then we went to Brighton to see Gill and Sally for a few days and to swim in the English Channel. We also got to visit the SwimTrek offices! Then Gill drove Lisa and I up to Wales for our SwimTrek reunion and the Big Welsh Swim.
In total, there were fifteen friends there who had been on SwimTreks. Wiebke, Tim, Leslie and Jim had been on the Croatia trip, Kia and Lisa had done the Galapagos trip together. Mike and Mark had done the Oman Fjords before they met us in Crete. As Lynda said, "such is the bond of our friendship group that three of our friends joined us in Wales even though they were unable to swim: Sarah from Crete was seven months pregnant, so her husband made the swim instead! Tommy came from Germany and became the group photographer and Christine cheered us all on and provided homemade cake. We missed our friends who couldn't join us for the Big Welsh Swim and raised a toast to them."
We are different nationalities, different ages, retired or working, married or single but swimming is what we all have in common and we are grateful it brought us together. It is extraordinary how SwimTrek has created such strong bonds, and, we are looking forward to whatever the next trip may be!