This morning it was hot as we headed to Tintoreras, a bay made up of lava channels and home to assorted wildlife. Predominantly the iguana. The water here is yet another shade of blue. More a beautiful emerald colour.
We got off the boat and walked along the rough path, lead by Fernando. We saw the iguana nests and even managed to see some of them digging. The small beach onto the cove was like an iguana highway. Fernando gave us lots of information about iguanas and we once again were pleased Swim Trek had included him on the trip. We spent maybe an hour all up and by then it was HOT. We were all wanting to swim. So back to the boat and off to a good spot outside the little harbour of Isola Isabela to start our swim.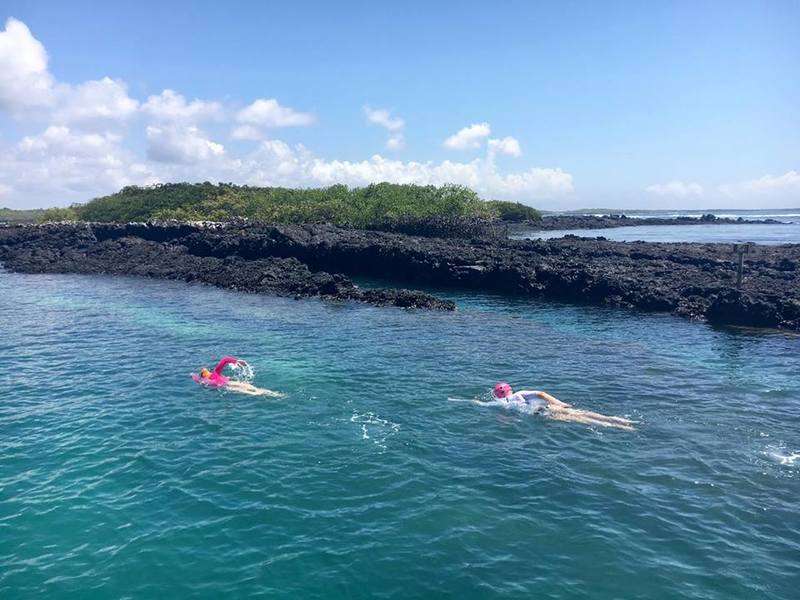 We saw a little penguin sitting in companionable silence with a blue footed boogie bird and wondered if the water was going to be cooler.
No it wasn't but it was divine. In and away. Today we followed Carlos on his kayak and made our way into the beach in front of our hotel. What a way to finish the visit to Isola Isabela.
A quick shower and lunch, ( the lunches here at Casa de Marita are great) then onto the boat I'm now thinking of as the torture boat. It was hot and I was sitting mostly in the sun with no breeze. Two hours! By the end of it I was feeling slightly heat exhausted. Not like me at all.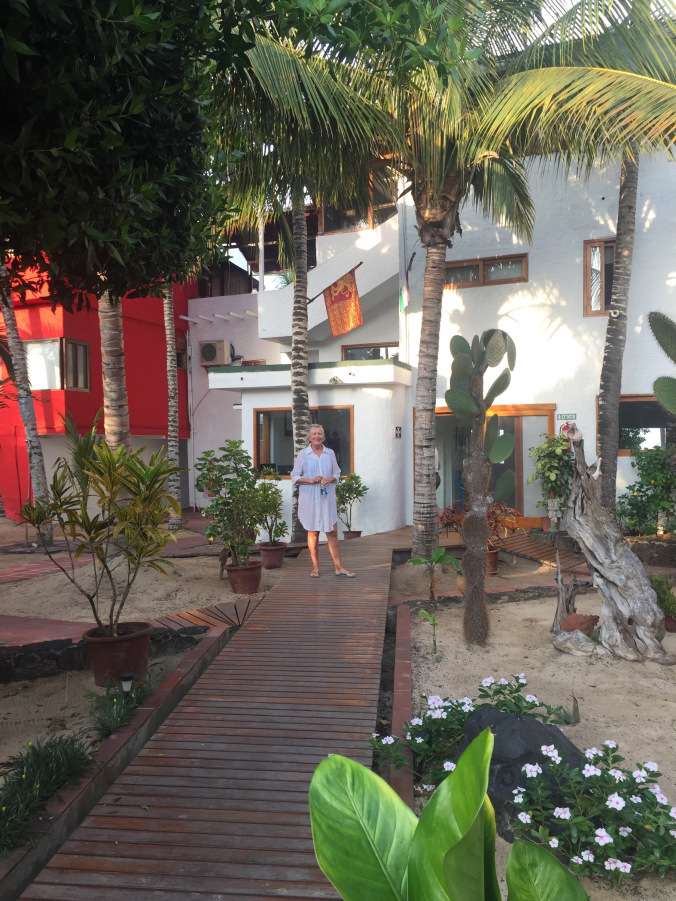 So our arrival at the Port of Ayora was a blessing. A very cold shower and things improved after a cool beer. Love a beer in this hot weather. There was a festival happening in the port. A few floats and lots of music. Party atmosphere.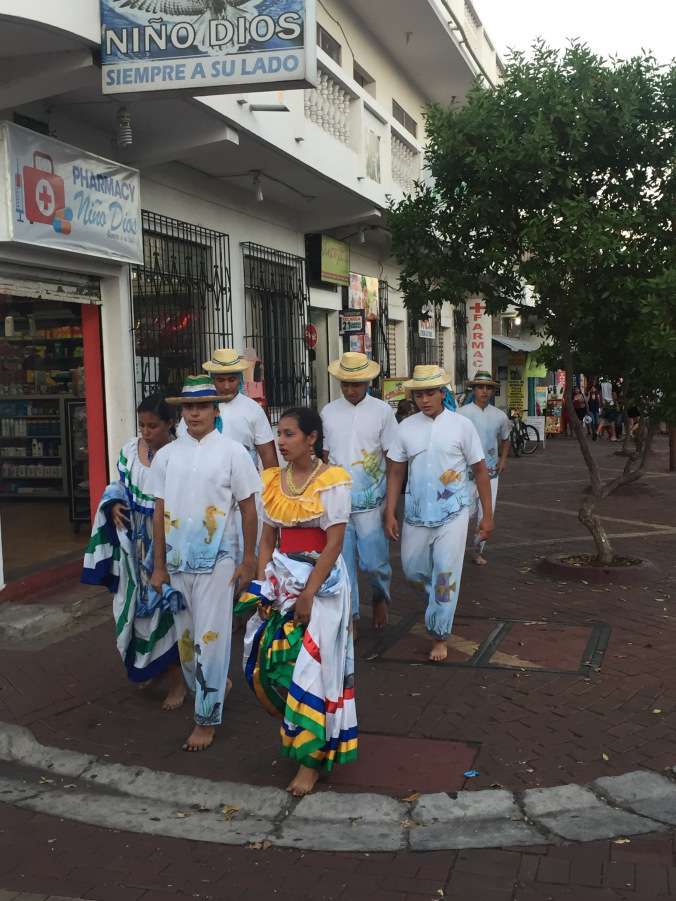 Dinner at eat street before heading to bed. Eat Street is about two streets away from Posada del Mar and is made up of little restaurants with tables running down the middle of the road. Great in this weather and the food is inexpensive and good. I had octopus and salad. And rice. Everything here comes with rice. And Plantains – a local food. They come mostly fried, like chips. I think I feel a cold coming on. A number of us are coughing! Last swim tomorrow!
We'll be sad to leave this beautiful place.