What is a swimming holiday?
A chance to have uninterrupted time to enjoy swimming in some incredible locations, a swimming holiday is a great way to get away from it all and immerse yourself in the open water and see incredible places along the way. Bringing together the chance to travel, to push yourself and of course to enjoy some fantastic swimming on offer, we don't know how you could say no to this. SwimTrek has been running its open water swimming holidays for over 15 years, we love open water swimming and are passionate about bringing its joys to as many people as possible. If that has sparked your interest, here's what you can expect from a swimming holiday with SwimTrek:
---
What to expect from a swimming holiday
Incredible swimming on offer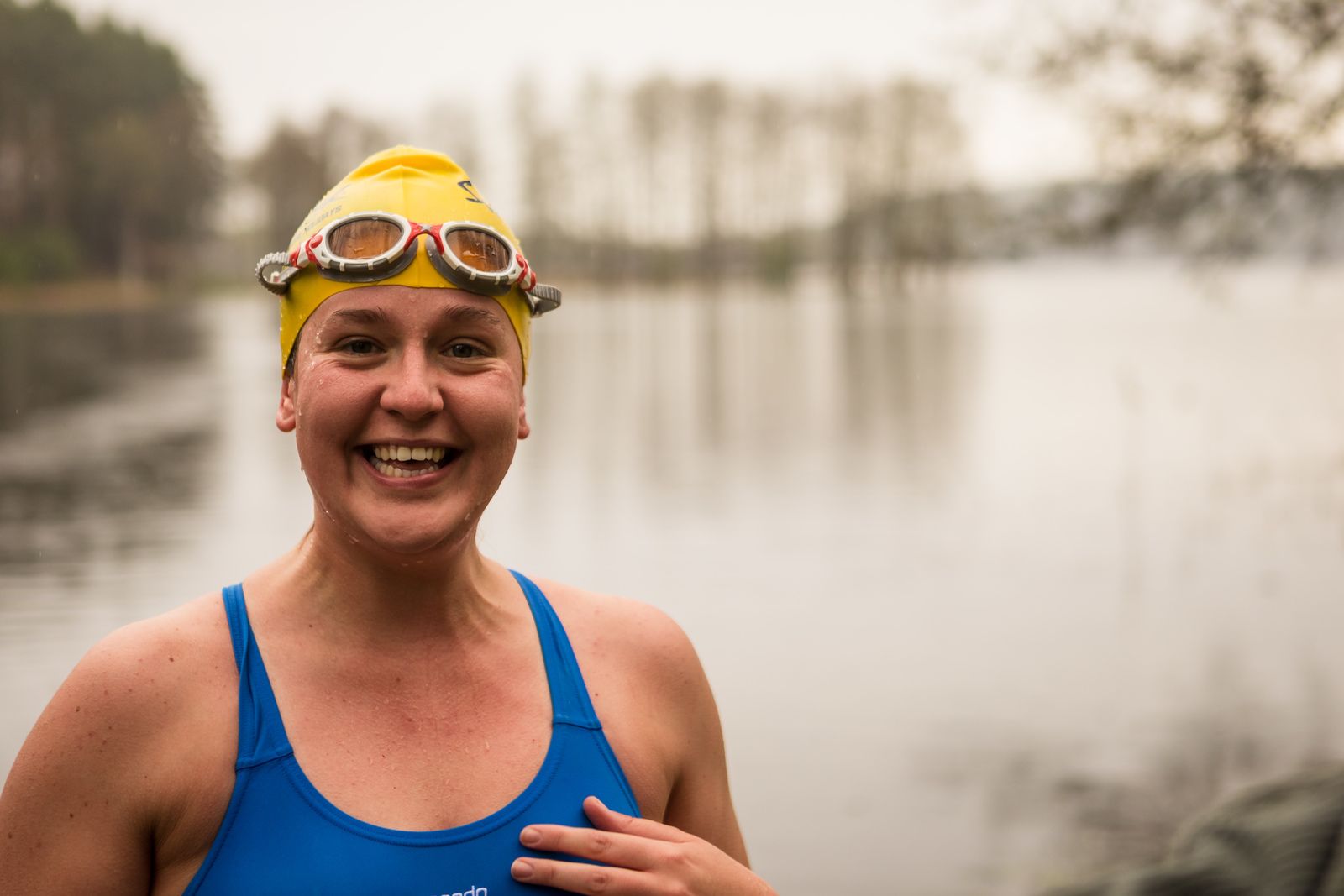 The most important aspect of a swimming holiday is of course the swims on offer. No matter where you head for your holiday, the swimming aspect is paramount. That's why we spend many months researching the best swimming locations in a destination and only run swimming holidays in places that we absolutely love.
Exciting locations

We love running swimming holidays around the world, giving you the chance to see more of the local beauty and experience theses stunning locations form the unique perspective of the water. So, whether you're swimming in the Bosphorus Strait through the city of Istanbul or exploring the remote fjords of Oman, come and swim the world with us.
Meet new people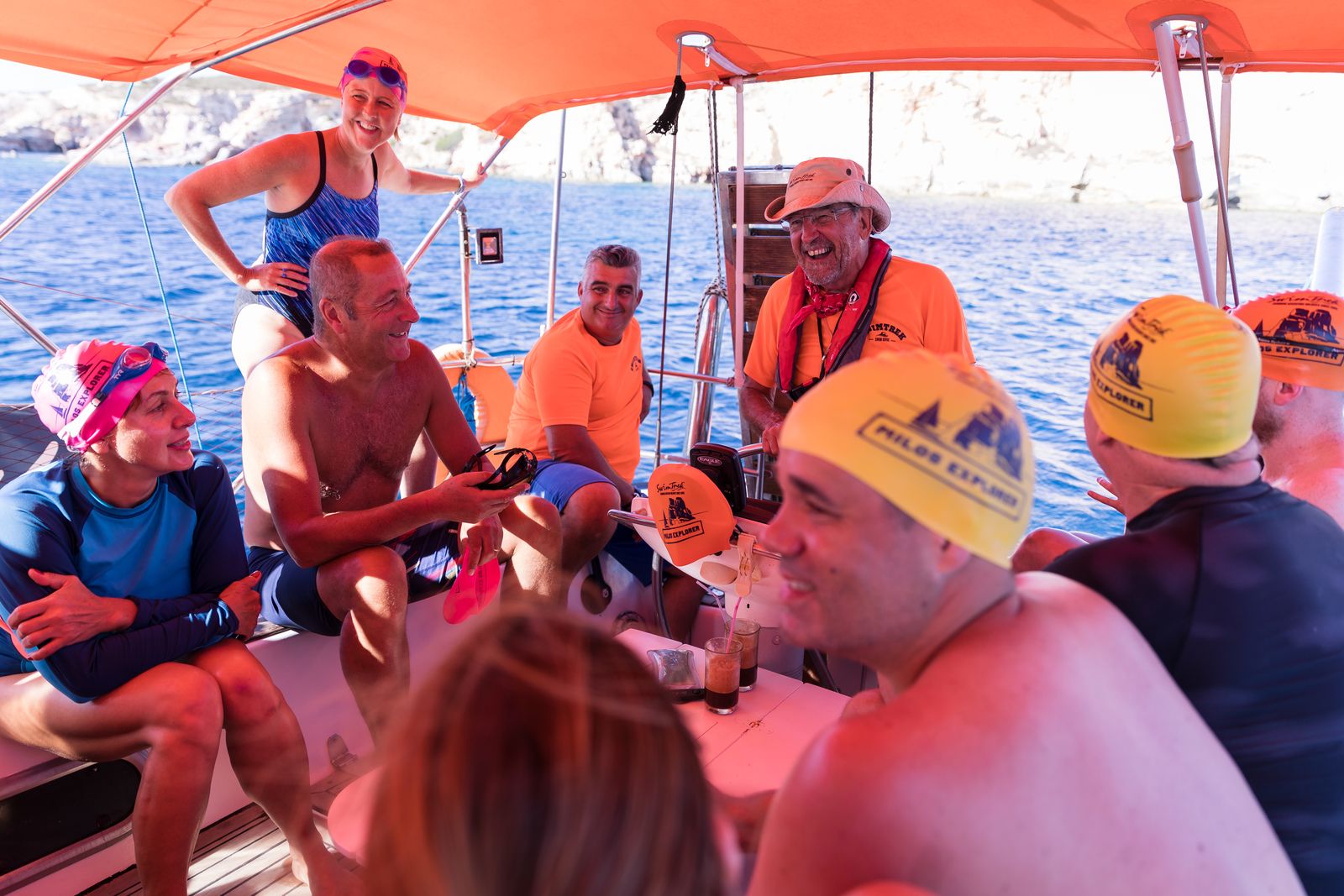 Joining a swimming holiday, you'll be certain to meet other passionate open water swimmers, from all around the world and with some incredible stories of their own! We find that many of our guests make lasting friendships on our trips, who often go on to do many more SwimTrek holidays together!
The chance to push yourself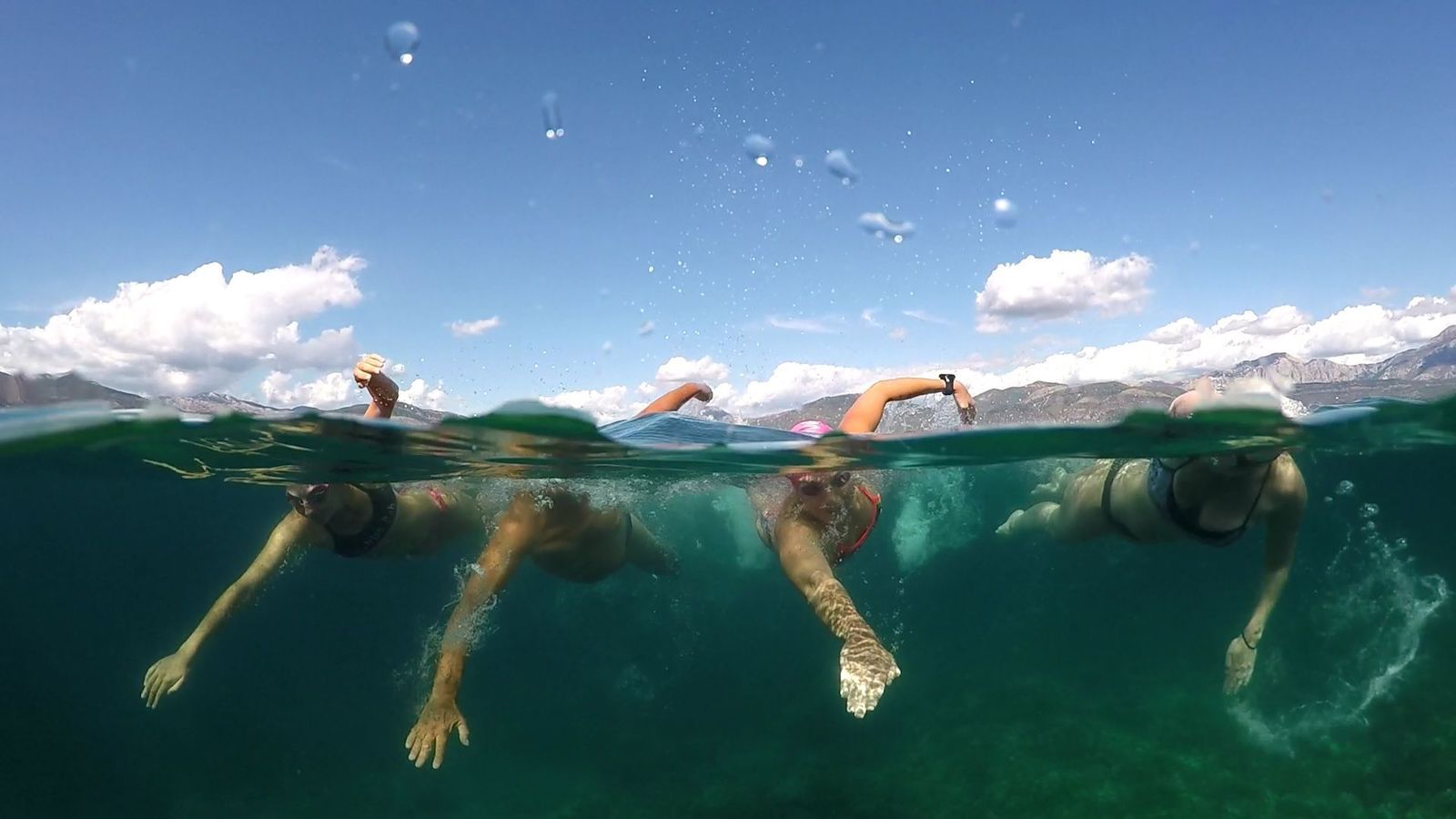 On a SwimTrek swimming holiday, you'll find the opportunity to do things you may not have considered or thought yourself capable of before; whether that's surprising yourself by swimming further than you've ever swam in a week, to just jumping in for more than one swim session a day. Your swimming holiday is what you want to make of it, and we're here to help you find the holiday of your dreams.
Swims with a purpose

We think that taking a swimming holiday should be about completing swims with heart, soul and purpose. Every SwimTrek trip is designed with a unique swimming appeal as the central proponent of the trip, ensuring our locations and routes make for an unforgettable holiday.
Safety as a priority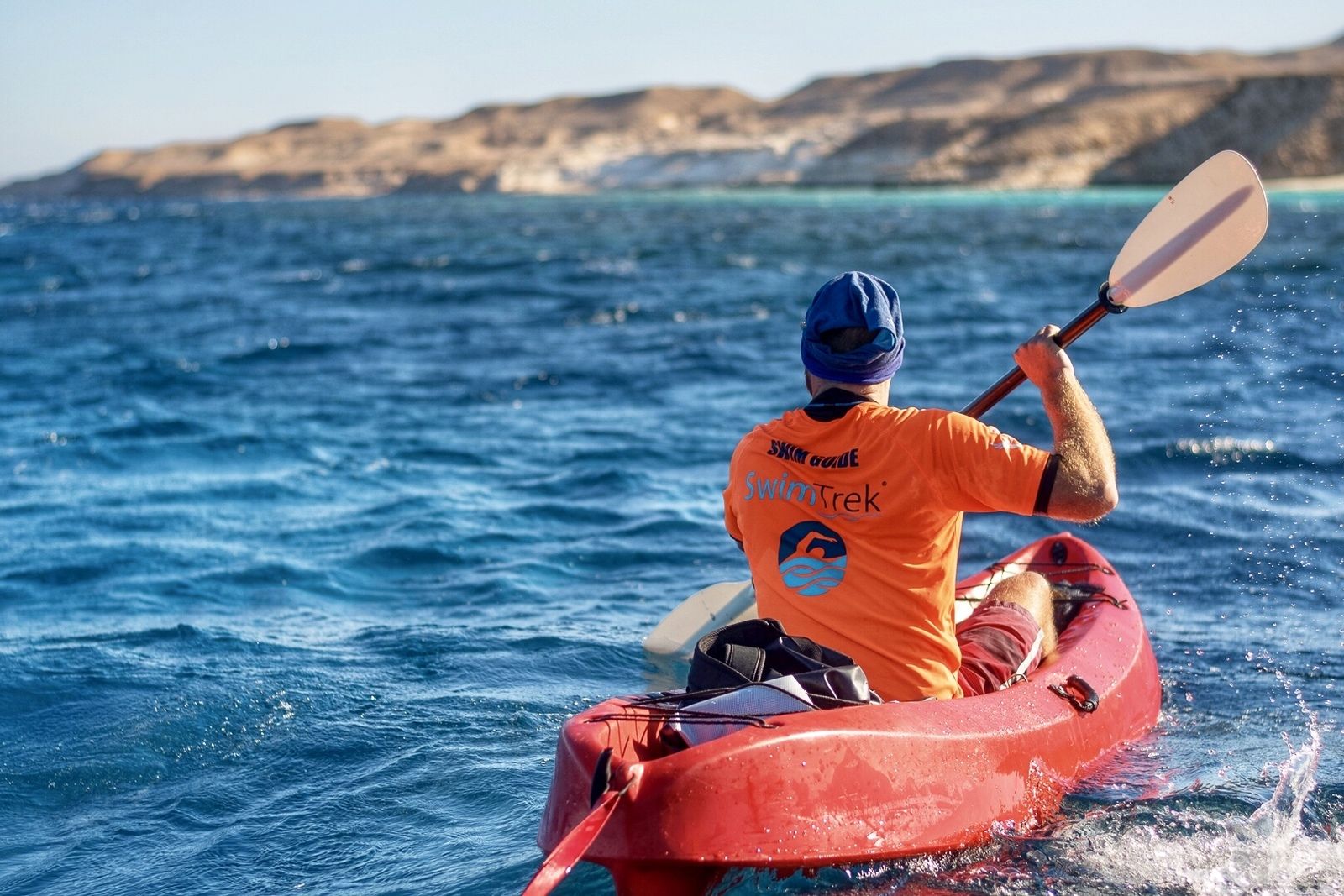 Joining on a guided swimming holiday, you can relax safe in the knowledge that staff are on hand to make sure your safety is of the highest importance on your trip. Our guides are trained to the highest standard to give you the most enjoyable and safest trip possible.
Quickfire questions
How often will I swim?
On a SwimTrek holiday, most days will feature one morning and one afternoon swim.
Where will I be swimming?
Our swimming locations vary from trip to trip and include swimming in seas, oceans, rivers and lakes. Our guides will always make sure that you are safe no matter where you are.
Am I a good enough swimmer?
We find that most swimmers are better than they think! It is important to note that SwimTrek holidays are not trips to learn to swim and all swimmers must fully be able to swim before joining on one of our trips, though our guides are more than happy to give you a few pointers on your stroke and we don't mind if you're slightly slower or prefer a 'scenic' swim! We do, however, ask that swimmers can swim 1km in at least 40 minutes for their own enjoyment as well as their fellow guests.
If that's whet your appetite for a swimming holiday, you can check out all our packages here.
You can call us on 01273 739 713 or email info@swimtrek.com to listen to your queries and help you at every step of your swimming journey.
To make sure you're always ahead of the crowd with our latest trips and news join our mailing list below.
We look forward to seeing you in the water!
Start your next adventure
Join our subscribers to be the first to hear about exciting new swimming destination updates and we'll keep you in the loop with updates from our global open water swimming community.