Looking for your next great swimming escape? Love remote destinations, plenty of islands to explore and a thriving local ecosystem? Then say hello to the Greek Sporades, our northernmost Greek island getaway, perfect for a week-long swimming adventure taking in the best of remote Grecian charm. Here's 5 great reasons to make this charming group of islands top of your to-visit list.
A shorter, more intimate island-hopping experience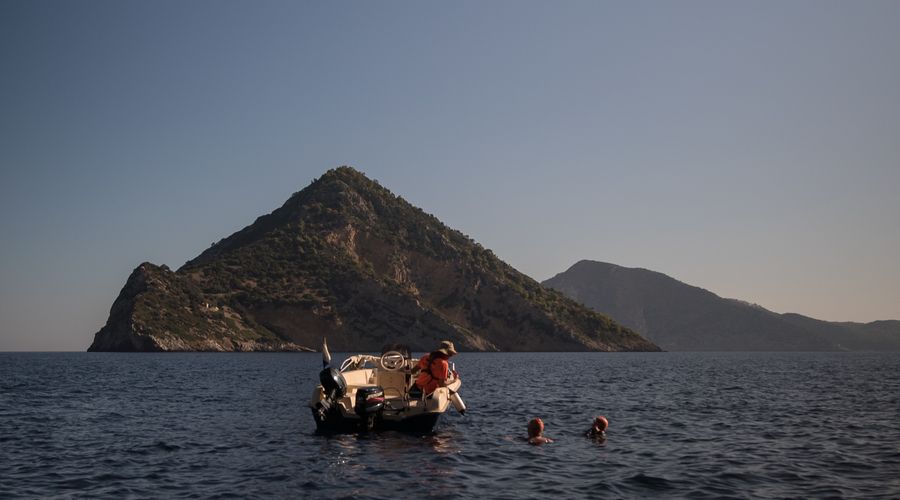 Island hopping is a truly fantastic way to discover an area, and swimming from place to place is the perfect way to slow down the experience, giving you the time to enjoy your approach and that special view from the water's surface. On this trip we'll be swimming alongside two of the Sporades inhabited islands as well as several smaller islets such as Adelfi, Agios Georgios Skopelou and Mikro. This quiet cluster of islands has so many impressive sights to see around, you'll constantly have the excitement of wondering what beauty you'll discover next.
The chance to see Mediterranean Monk Seals up close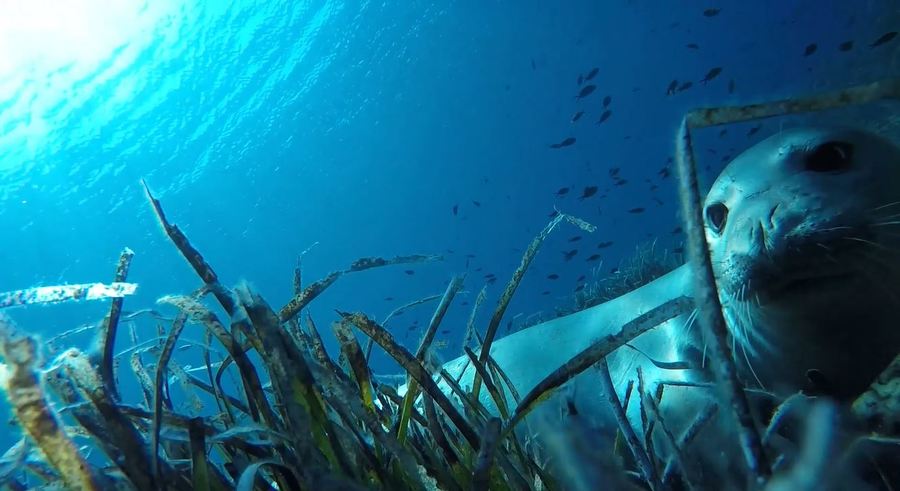 The Sporades harbours a thriving local eco system and is home to National Marine Park of Alonissos, which enjoys over 300 species of fish and tree lined islands to surround us as we swim. One particular resident of the park that draws attention from around the world is the curious Mediterranean monk seal, a monk seal with a sweet and playful nature. Where they were once found all across the Mediterranean, this critically endangered species is now protected in the park where its numbers are beginning to rise once again. If you're lucky, you may find one joining on a swim with you!
The clearest waters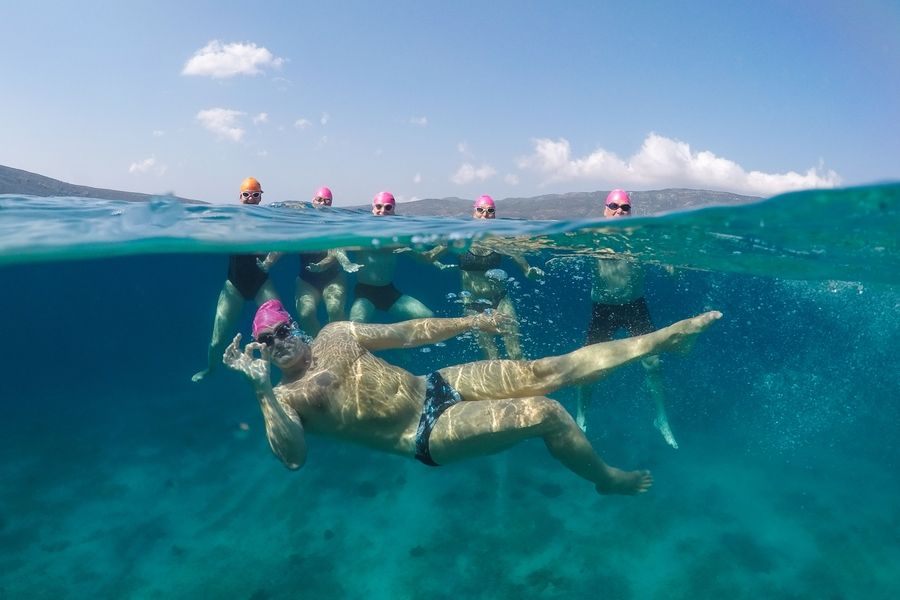 The Sporades is a favourite location of scuba divers, however within the Northern Sporades Marine Park, scuba diving is banned leaving swimmers free to enjoy the area all to ourselves. The park and the areas we swim in enjoy some of the clearest and brightest blues to be found anywhere in Greece, perfect for those underwater selfies and getting a good glimpse of what lies on the seabed!
A mix of coastal, crossings and circumnavigations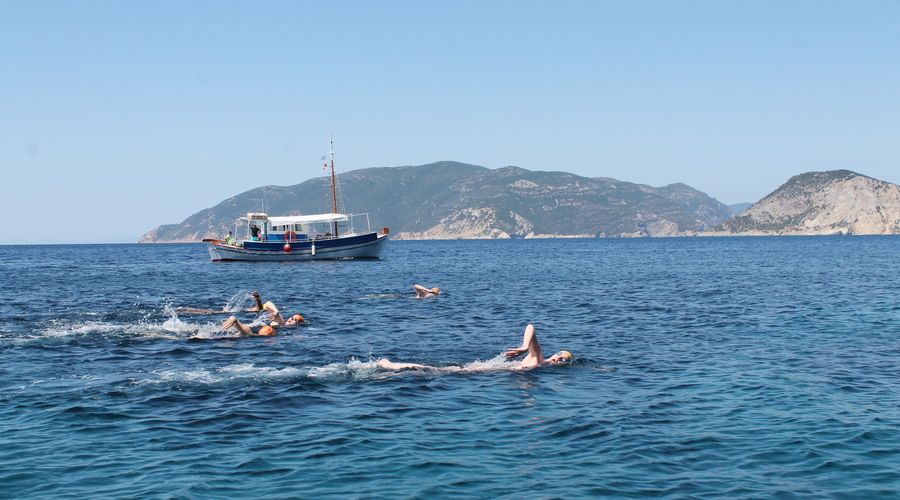 Our Greek Sporades trip enjoys a great mix of swim routes, giving you the chance to take it all in from coastal swims alongside the larger islands in the Sporades to more intimate swims around tiny islets. A wonderful choice of trip for SwimTrekker's who like to mix up the kind of swims they'll cover on their swimming adventures.
A 4-star hotel with incredible views over the bay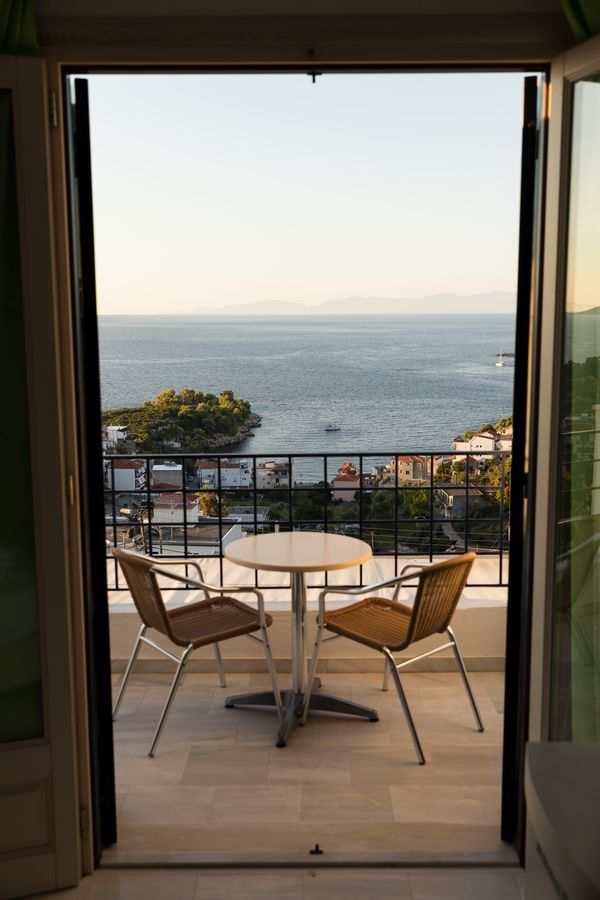 Consistently rated as one of the top hotels island, the Atrium of Alonissos's raised position in the hills above of Patitiri offers impressive views out over the island's quiet bay. From the viewpoint of your balcony, you'll be able to see the route of several of our swims over the course of the week. Here is a great place to relax at the end of a fantastic day of swimming. SwimTrek's Greek Sporades trips run from June to October and start from £990 per person. Further information can be found on our trip page or by calling our friendly and knowledgeable customer service team on +44 (0)1273 739 713.