A new year is upon us and with it comes a year of potential. Potential personal challenges to achieve and bucket list destinations to tick off. Potential new fitness goals to reach. Potential new swimming friends to make from all over the world. We can't wait to take you on these incredible journeys, so which one will you pick?
Make this the year you finally achieve that impressive swim your friends will all be wowed by. If a long-distance race is in your future, prepare in style on of one of our specialist training camps in Mallorca, where you'll benefit from our long distance guides' knowledge and experience in both training others and completing marathon style events themselves.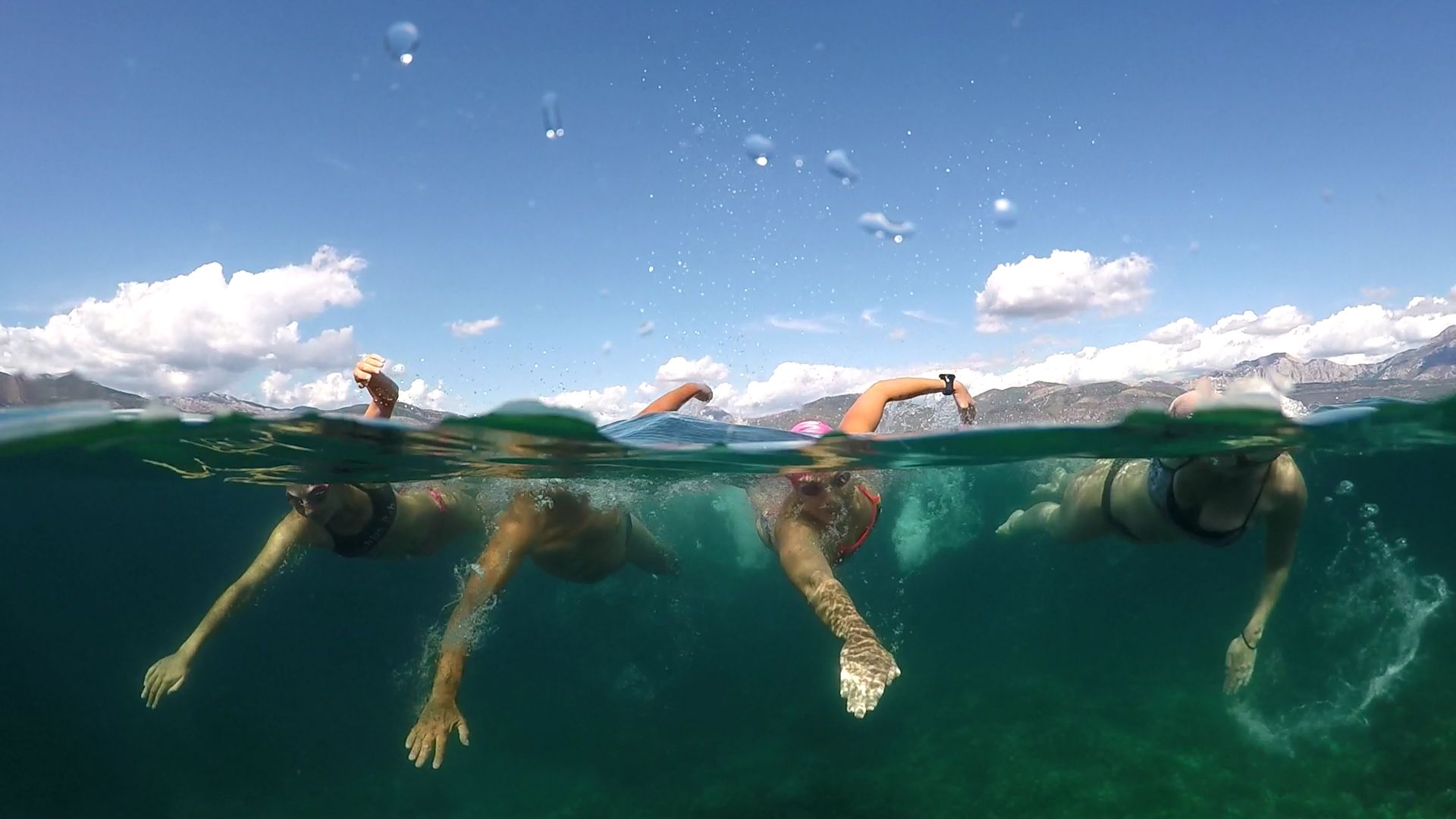 Or how about an event with serious bragging rights? Join us in western Turkey where we'll swim from Europe to Asia this August in the illustrious Hellespont Crossing. This cross-continental race is no mean feat, and on completion you'll join the impressive ranks of finishers like Lord Byron and SwimTrek's very own founder Simon Murie! We took a group of 75 international swimmers in 2018 who joined hundreds of Turkish racers - will you be in that number this year?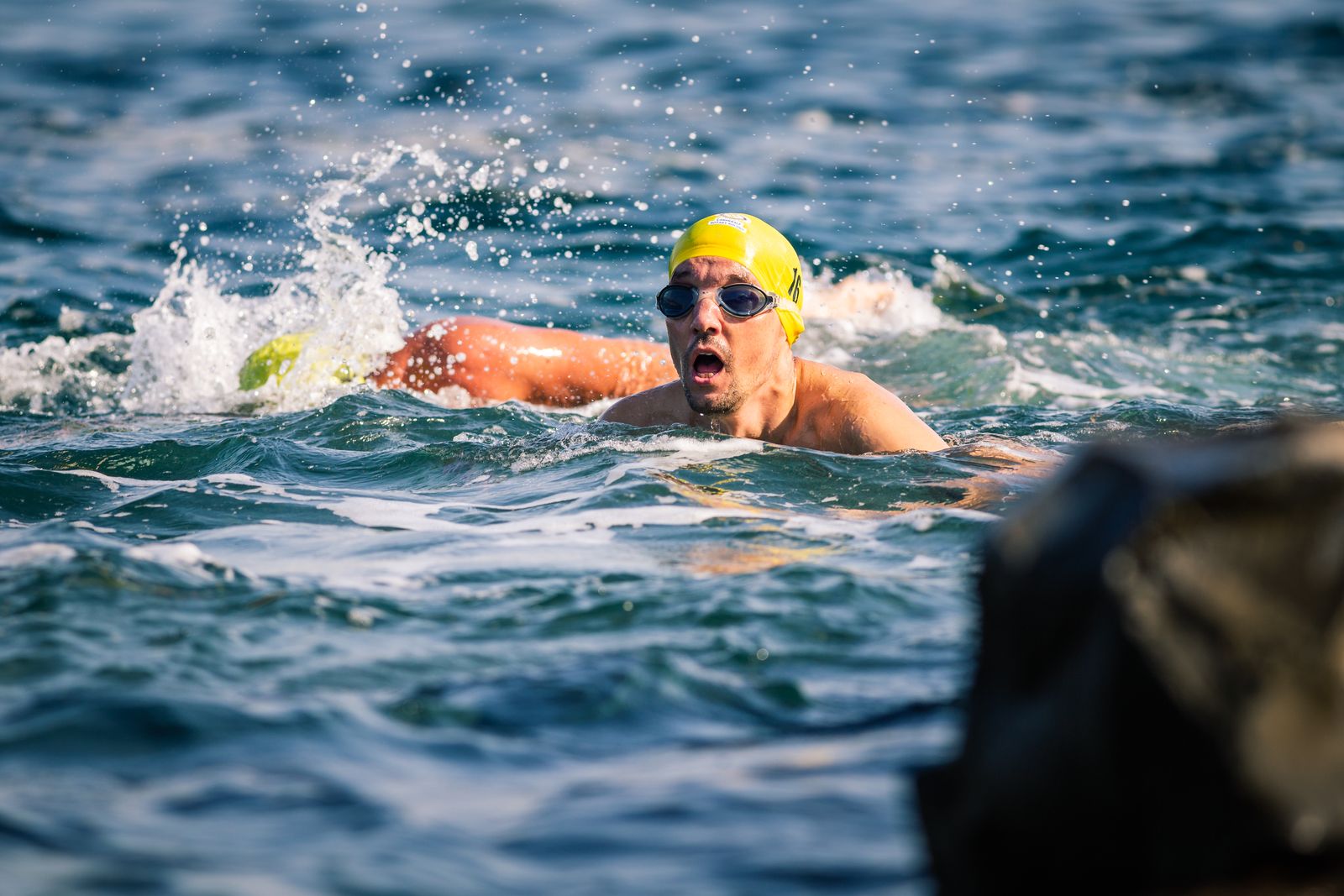 For a trip packed with dramatic landscapes, why not join us on a swimming holiday in Oman? Though the Middle East may not be an area that immediately springs to mind as a swimming destination, come with us on an escape to the Omani fjords and realise for yourself the incredible swimming opportunities that await. The beauty that comes with swimming in Oman is the stark contrast of arid cliffsides alongside waters of turquoise and emerald. From our base of Khasab in the isolated peninsula of Musandam we'll explore the northern reaches of the country, discovering the winding corners of the khors swimming side by side these incredible peaks.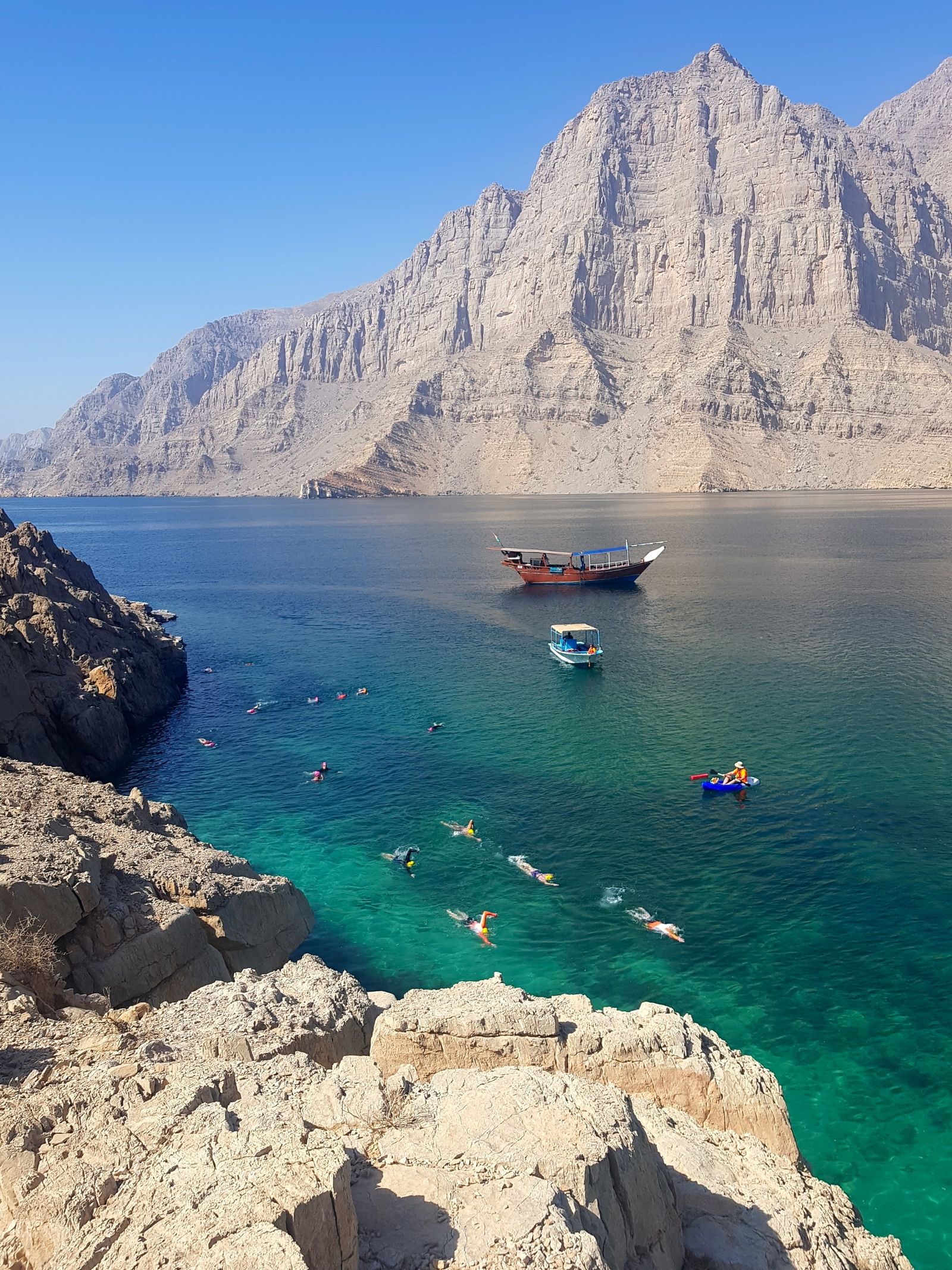 A year of rediscovery – Greece and the Ionian Explorer
Joining a SwimTrek trip is certainly a great way to travel the world through swimming and seeing a side of the world you may not have before. Greece may be one of Europe's most popular tourist destinations so why not come and experience it in a new way by visiting some of its smaller, lesser known towns. Secret caves, coves and the charming coastal village of Sivota await you on our Ionian Explorer holiday on the Greek mainland. A perfect trip for those who love to explore smaller areas more thoroughly, a swimming escape to the ancient Ionia region has so much to discover.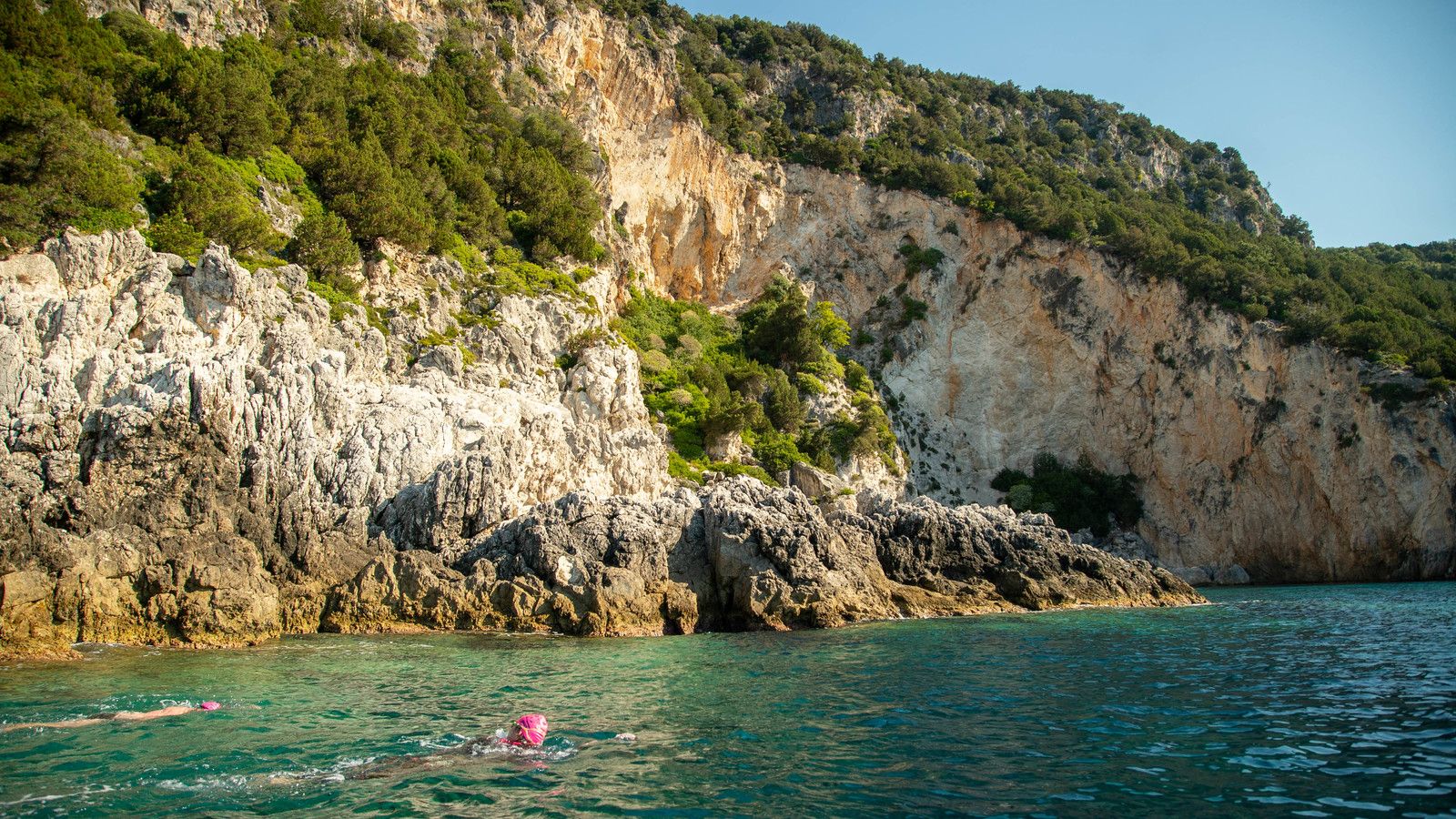 For a remote swimming getaway off the beaten track, come explore the southern coast of Crete with us. You'll journey from the north to the south of the island to reach our home for the week, the charming fishing village of Loutro. This quiet community is nestled in a bay so secluded it is only accessible by boat and is a great launchpad for exploratory swims along the island's rocky coastline. Outside of your swims, this area is a hub of incredible hiking opportunities, including the Samaria Gorge and the E4 trekking route through Sfakia.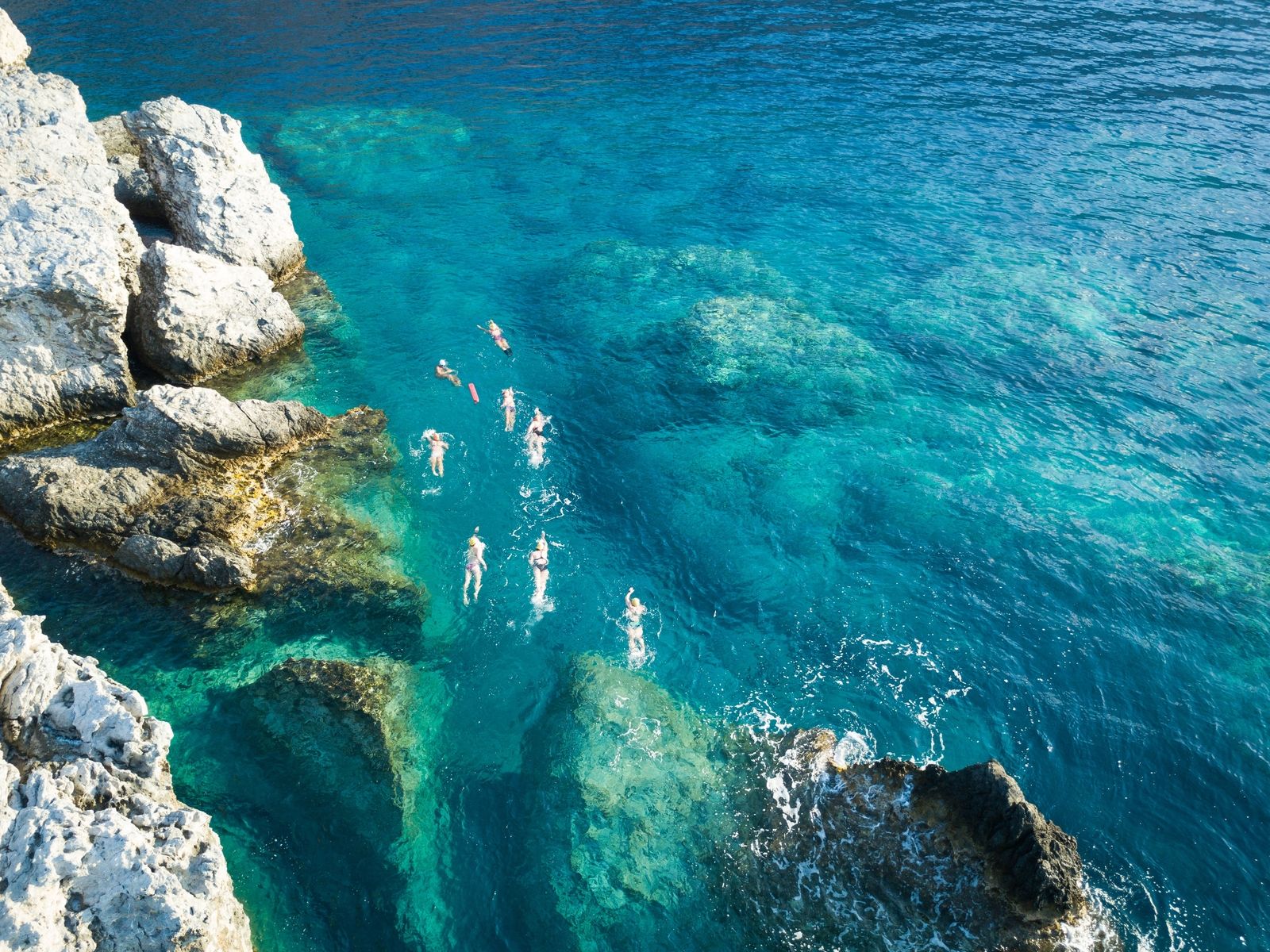 If you're looking to experience a different type of swimming adventure, step away from dry land for a week and explore the Egyptian coast living aboard an 111ft yacht! We'll spend our days swimming and sailing around the Red Sea, enjoying the most beautiful coral and marine life and dive sites. There's the chance to see up close the local flora and fauna on your daily swims as well as the opportunity to dive and snorkel. Dolphins frequently visit these waters and so you may be lucky enough to swim alongside them as they play! Our floating home means we're never far away from the action and you'll fall asleep to the sound of the sea every night.