So, you're a budding open water swimmer. You've perhaps completed a couple of SwimTrek holidays or race events, have built your confidence in the water and are looking to go to the next level for your next open water challenge. Then consider the Hellespont Swim Race; where you'll battle the conditions to race from one continent to another, swim with competitors from all over the world and let the history of this remarkable area spur you on to follow in the strokes of its famous finishers. Here's some of the reasons why we feel the Hellespont lives up to the claim of the world's greatest swim.
The Hellespont Swim offers you the chance to swim from Europe to Asia, which is a momentous achievement to put your name to. Though the other side is visible from the start point, don't underestimate the challenge ahead of you. The strait is open to the elements and can be heavily affected by local weather conditions, so be prepared for anything from calm waters to choppy seas! With a time limit of 120 minutes for the 4.5km race, there is a testing element to the event, however the route is current assisted, making the crossing feel more along the lines of a 3-3.5km swim.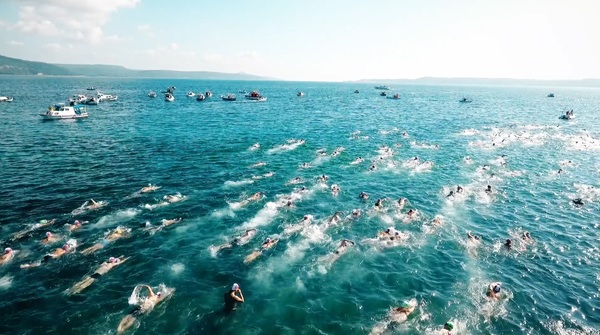 The race attracts numerous nationalities of participants all with many reasons for attempting the crossing. The Hellespont is swum annually on 30 August, a national holiday commemorating the final battle in the Turkish War of Independence (Victory Day,) and a hugely important date to Turks. The historical weight of this body of water has spread internationally, with the myth of Leander crossing to his lover Hero every night, which in turn inspired Byron to complete the feat over 200 years ago still impacting swimmers to this day. The crossing has had a huge influence on SwimTrek founder Simon Murie, as his 30th birthday celebratory crossing of the Hellespont sparked the idea of creating a company specifically focused on providing swim experiences, and so SwimTrek was born. The SwimTrek philosophy is all about swimming with a purpose, and as the Hellespont race has many reasons to swim, it aligns perfectly with the SwimTrek approach of completing incredible swimming feats and swimming in truly special locations. Such an important event to Simon is the race, he has been known to say 'you're not an open water swimmer until you've done the Hellespont.'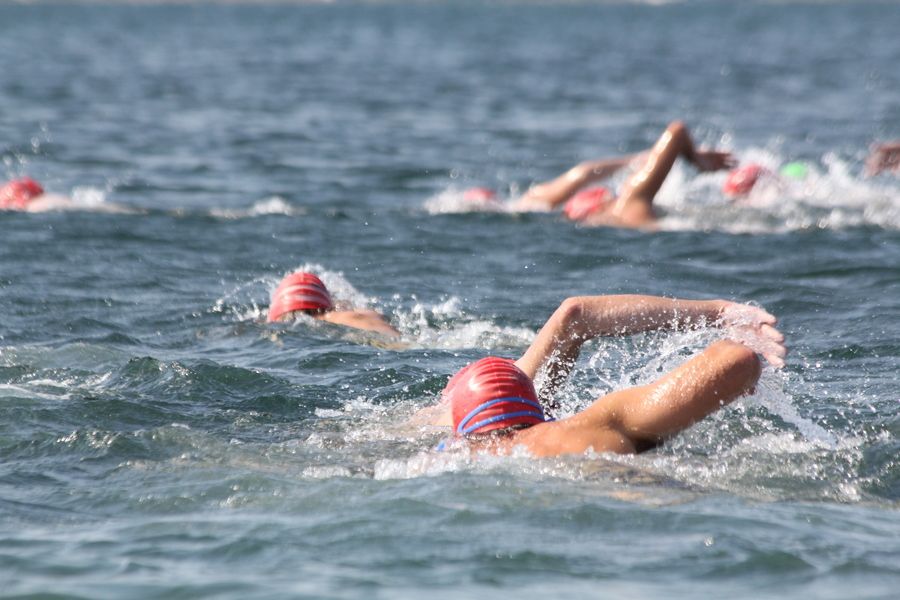 If you're thinking how you can you be part of this incredible event, then fear not as SwimTrek has exclusive spots for this extraordinary race and is the sole provider of all places for non-Turkish residents. Don't delay in securing your spot now you've heard all its fantastic charm.
To book Hellespont visit here:
https://www.swimtrek.com/packages/swimming-holiday-hellespont-and-dardanelles-swim