It may only be the start of the year, but we're already dreaming of the ways we can switch up our swim backdrops. As part of our mission to #escapethepool, one of our favourite ways to encourage others to take to the open water is to show them what you could swap your poolside tiles for with your next swim's backdrop - the incredible outdoors. Here's some of the most beautiful swim backdrops you can find on our swimming holidays.
Lake Bled and the Julian Alps in Slovenia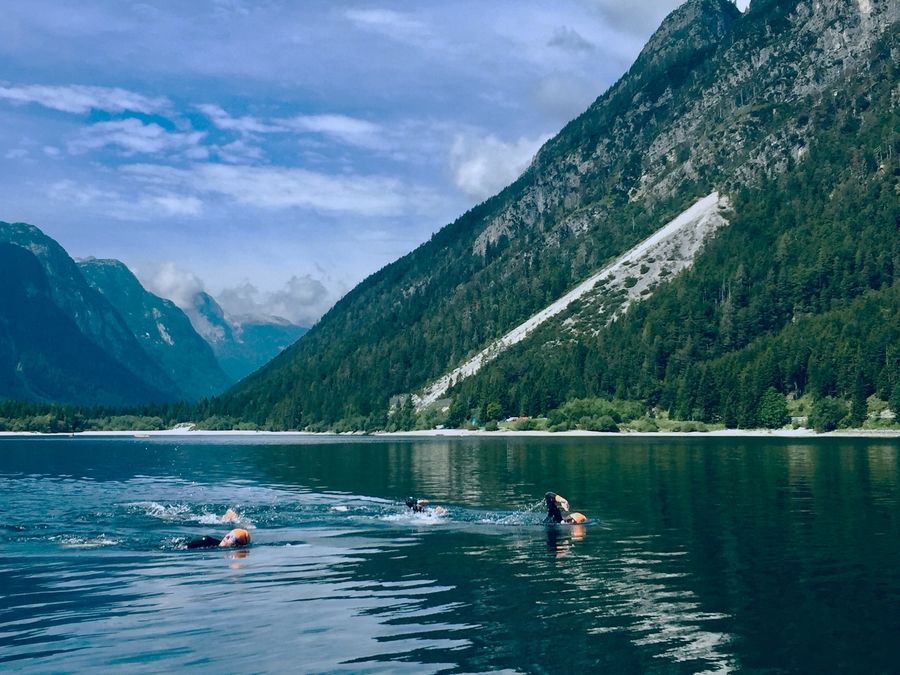 The imposing peaks of the Julian Alps that you'll find on our Slovenian swimming holiday provide the perfect place for some incredible mountainside swims. On this trip, you'll have the chance to swim at the foot of several mountains such as Krn or Traiglav that dominate the skyline and that are visible from miles away on your swims in Lake Bohinj or Bled. Here you'll be greeted by so many bright, natural shades of blues and greens surrounding you on your swims and you'll also have the chance to swim up to other curiosities, such as Bled Island and Kozjak Waterfalls.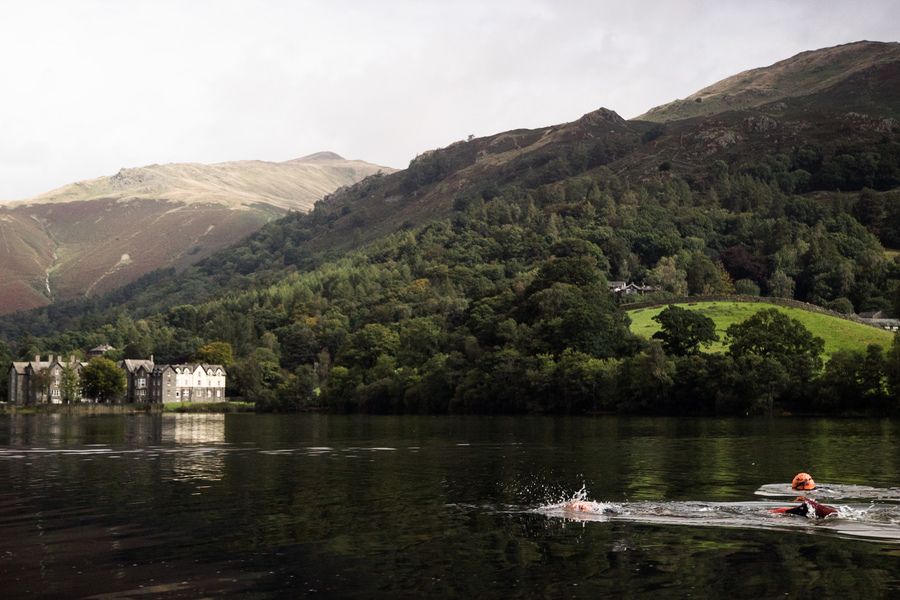 Take in a different kind of swimming backdrop and search out some enchanting tarns with us. These small mountainside lakes are dotted around the Lake District and are often nestled in and around the charming hillsides of England's largest national park. Looking up from these calm bodies of water, you'll have the opportunity to take in the beauty of your surroundings and the sun peeking through the rising slopes of the park. Look out for grand country houses at the foot of these hills and enjoy the views on foot, walking from one incredible swim to another.
Blanched white cliffs of Milos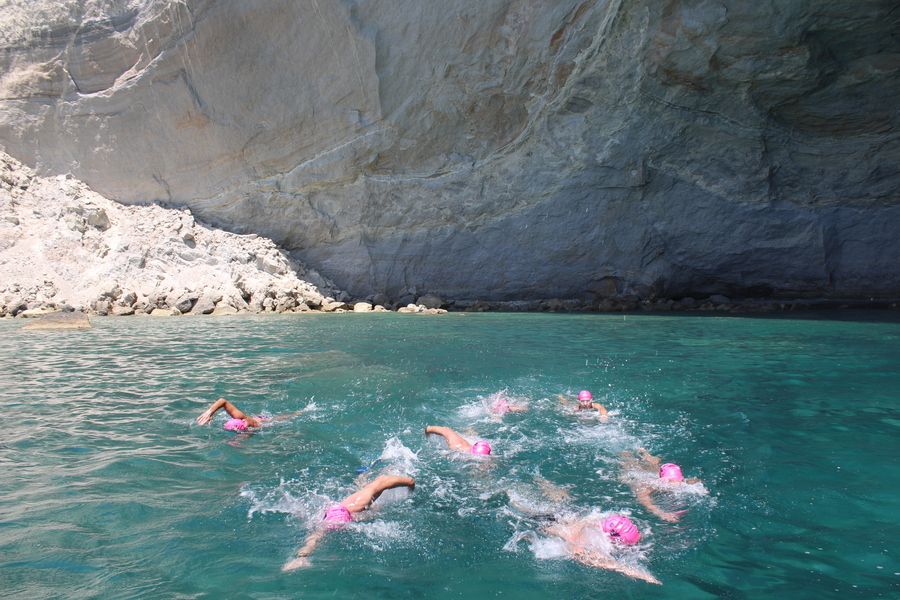 The brilliant blue hues of the Mediterranean around Milos island lead up to its chalky white cliffs. Their bright whiteness contrasts marvellously against the water and shines in the sunlight. The light, shallow waters as you head into the beaches make the bottom of the seabeds easy to see and you'll often find intriguing caves, tunnels and arches. A breath-taking natural site that will leave you dazzled by its gemstone-like radiance.
The calm, forest lined lakes of Lithuania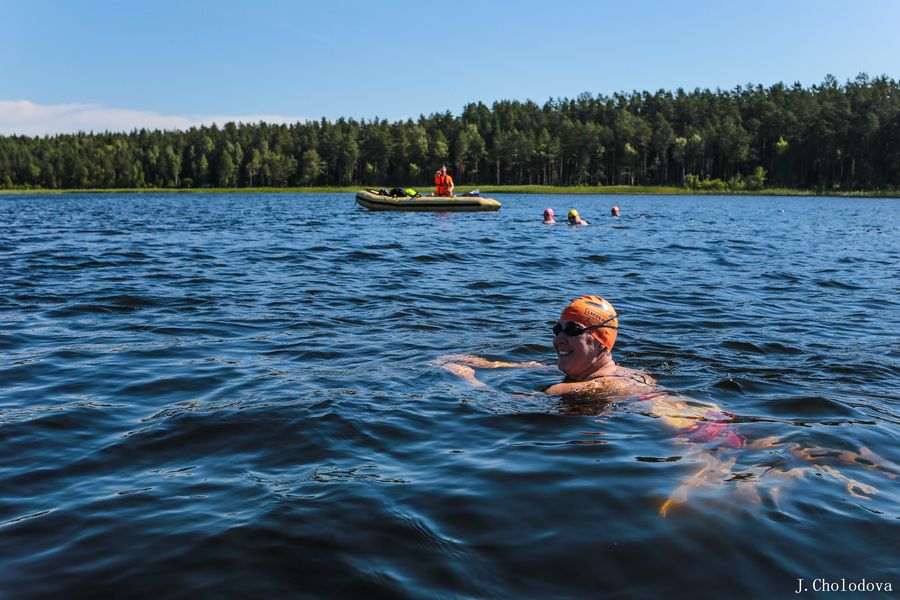 There's a wonderful sense of reassurance that you're swimming in the outdoors when you see trees lining the water's edge. Out in the Lithuanian countryside on our Lakes of Lithuania trip, you'll find plenty of beauty to look at as you take a breath between swims. And as you walk through the woods in between swims, you'll find forests full of life and colour.
Tiny islands off the southern coast of Turkey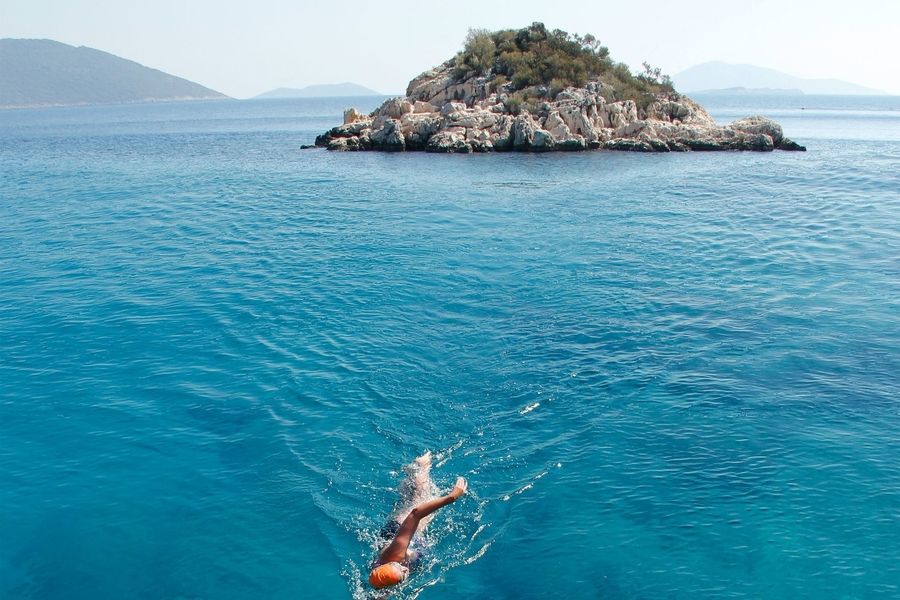 The south of Turkey is known as the Turquoise Coast for a reason. Water hues found here come in lots of beautiful shades of blue and often lie in front of impressive mountainous cliffs. Our base off of the coast of Kas on our Lycian Way trip enjoys several small islands scattered a few kilometres from the mainland. The islet of Kastellorizo is actually part of Greece, and so a swim here offers up the chance to swim from one country to another!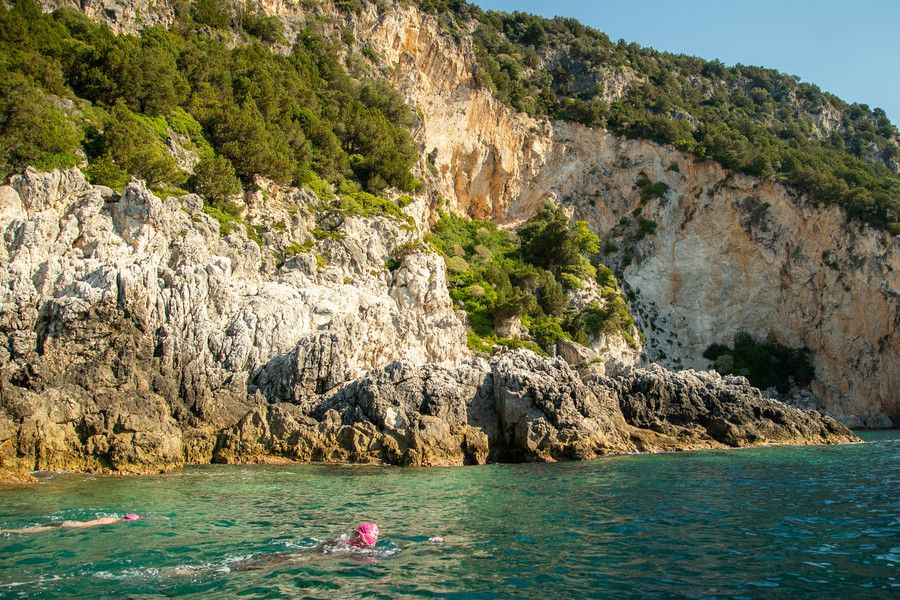 Greece may be famous for its many islands, but its mainland coast is just as picturesque and is certainly worth a visit. Along the coastline near the small fishing village of Sivota are some incredible rocky cliffs to swim alongside. The winding coastline boasts lots of tiny caves you can swim right up into and explore. A coastline as interesting as this always has something new to see!
The quiet, Oxfordshire countryside as the River Thames winds through it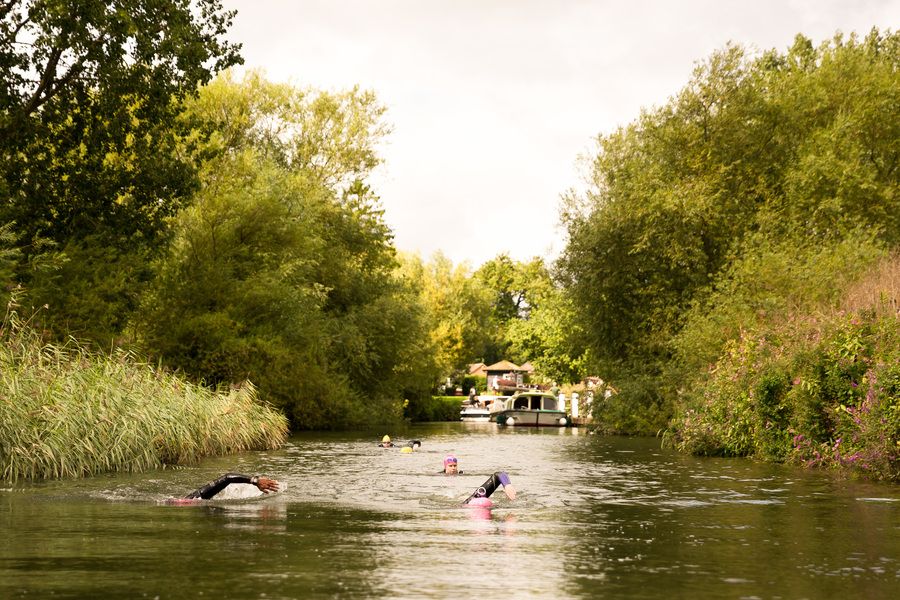 Open water swimming in the English countryside can also offer up some incredible swim backdrops. Our Thames day trips take part in the Oxfordshire stretch of the River Thames; a much cleaner, quieter and greener place to enjoy swimming in the country's most famous waterway. Swimming in this part of the world will see you enjoying meandering through a grassy bank-lined, winding route at the edge of the Cotswolds, passing through gorgeous countryside and charming villages.
Tree-topped, craggy Croatian islands to hop to and from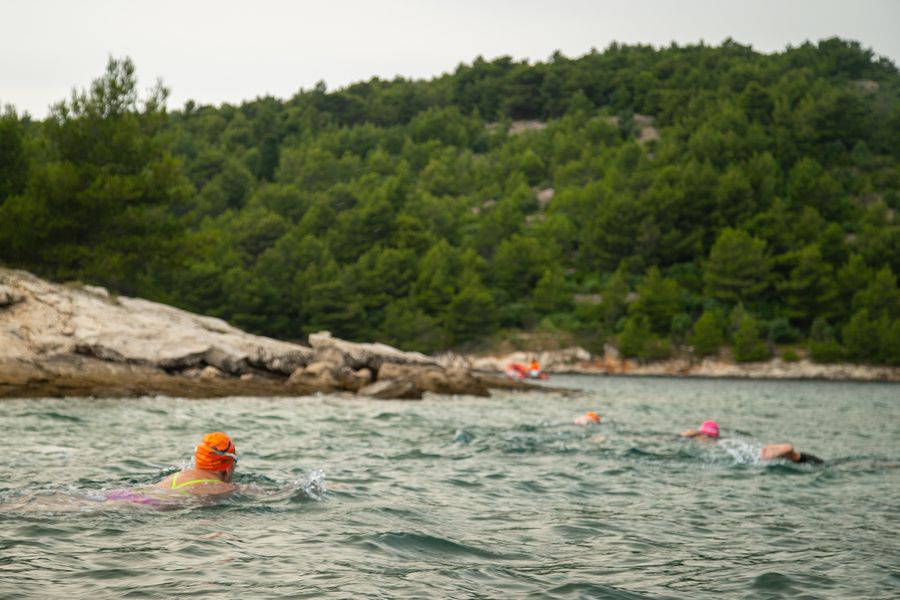 Croatia is a firm favourite for island hopping, and the fact that there are so many small islands so close together makes them perfect for swimming between. Enjoy the thrill of seeing an island ahead, a stretch of water between you and knowing that you'll cross this distance off of your own steam. It makes for an addictive week of swimming on our Dalmatian Coast trip!