February is often thought of as the month of love, so to celebrate this, our February photo theme is 'for the love of swimming.' Whether you've found a spouse through swimming, you've fallen in love with a particular place because of swimming, or you just love open water swimming in general, our photo picks this month are celebrating swim love in all its forms! Check out our favourite snaps below.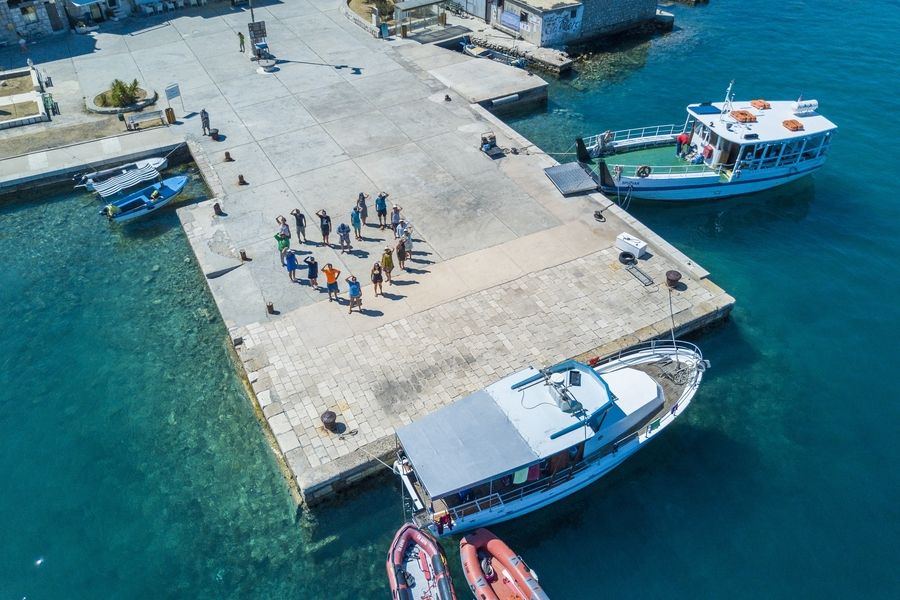 Guide and Group Sales Exec Lucia shared this photo of her group out in Croatia on our Dalmatian Coast feeling the love before heading out for a swim in the Adriatic.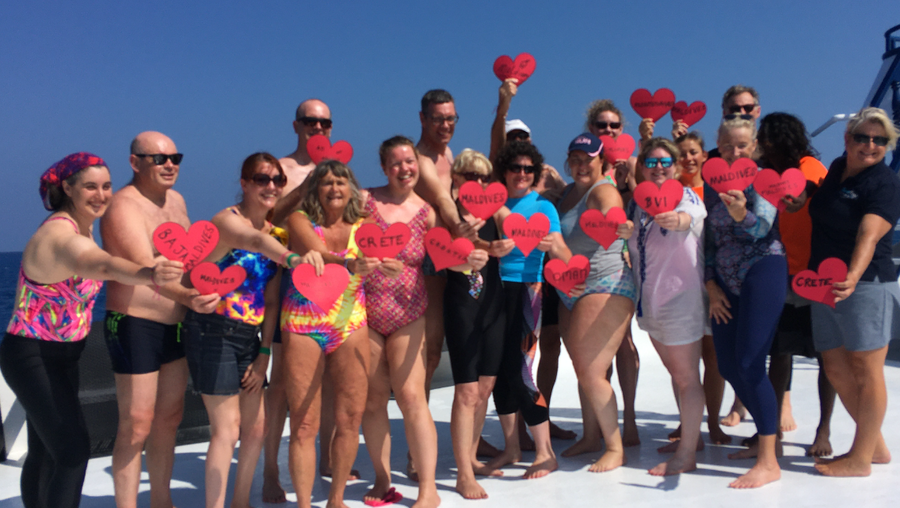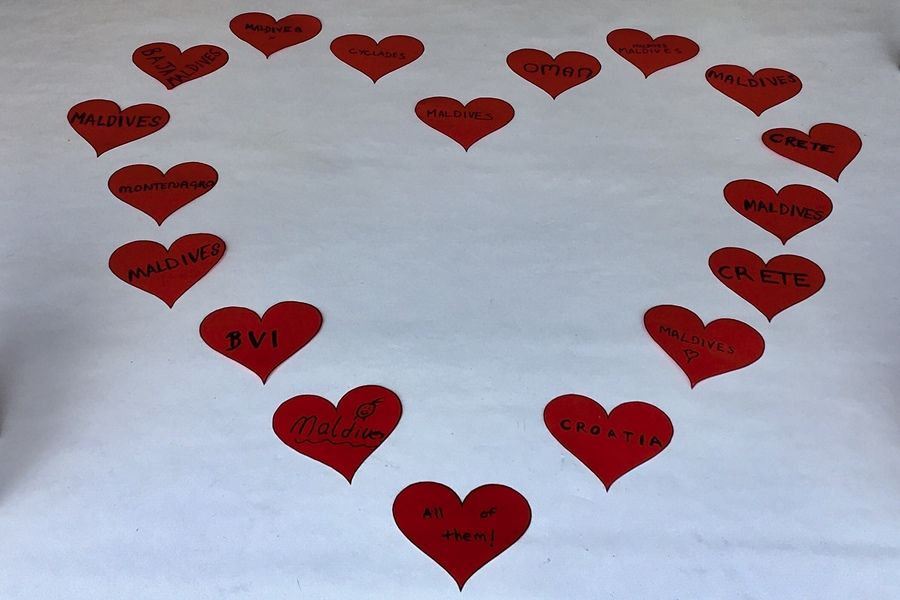 Serial SwimTrekker Carolyn and new friends from her Maldives trip shared their favourite SwimTrek experience on paper hearts. The Maldives was the team's favourite!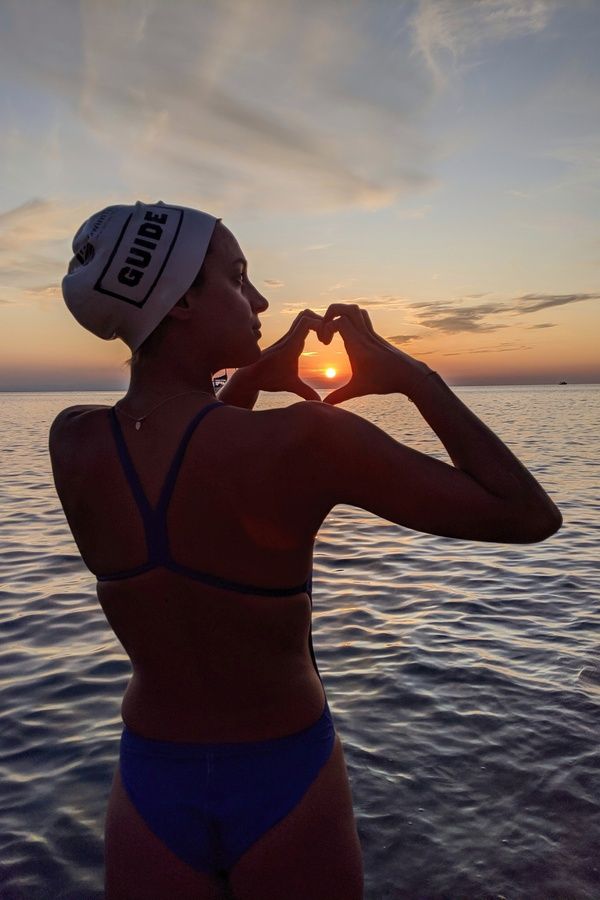 Guides Giulia and Simon enjoyed an incredible sunset swim over Italy's Tremiti Islands in the summer. As the only Italian islands in the Adriatic, you'll often find an uninterrupted horizon like this.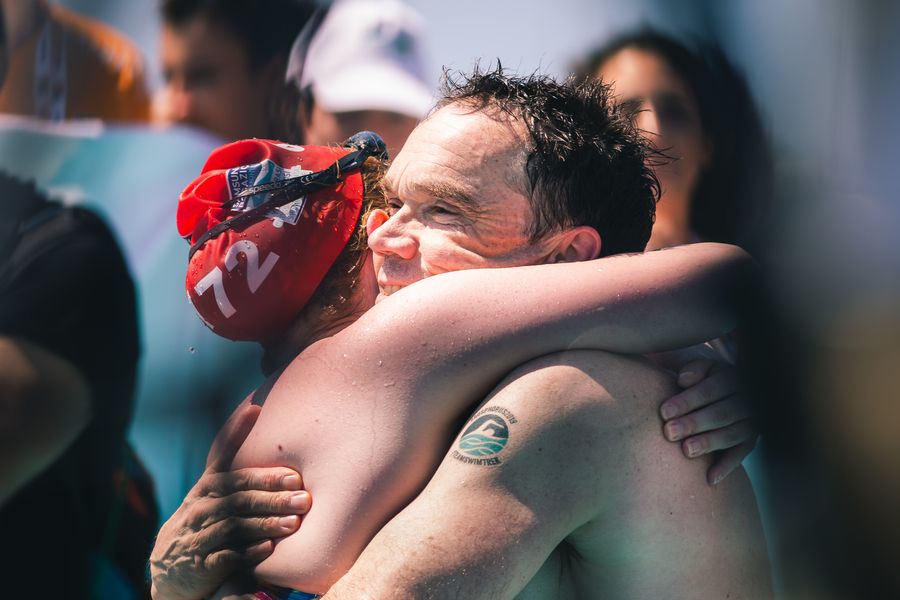 Father and daughter team Mark and Laura hug it out after their fantastic achievements at the 2019 Bosphorus Cross-Continental Swim.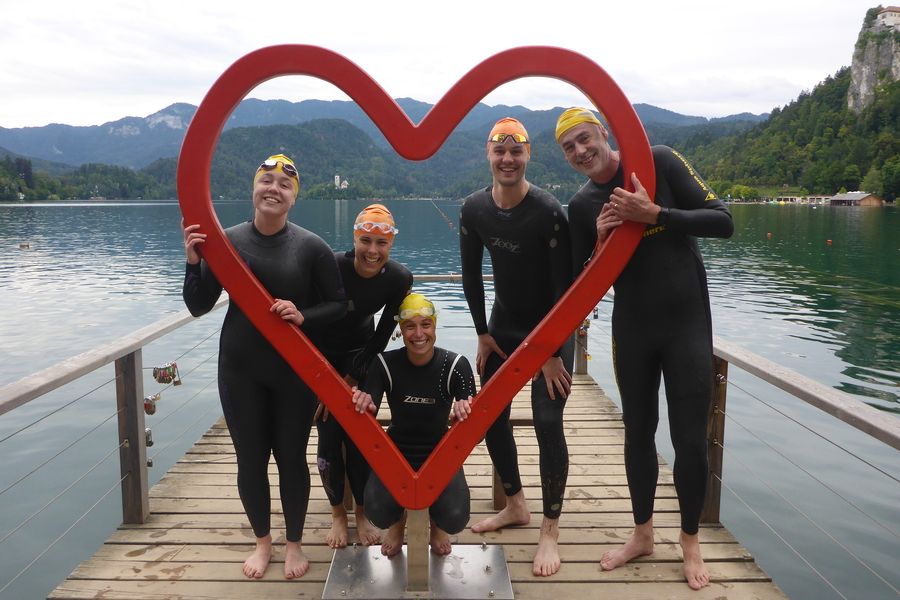 It's all smiles on our Slovenian Alps trip after a swim in the iconic Lake Bled. With love literally written in Slovenia's name, we always knew we'd get our hearts stolen here!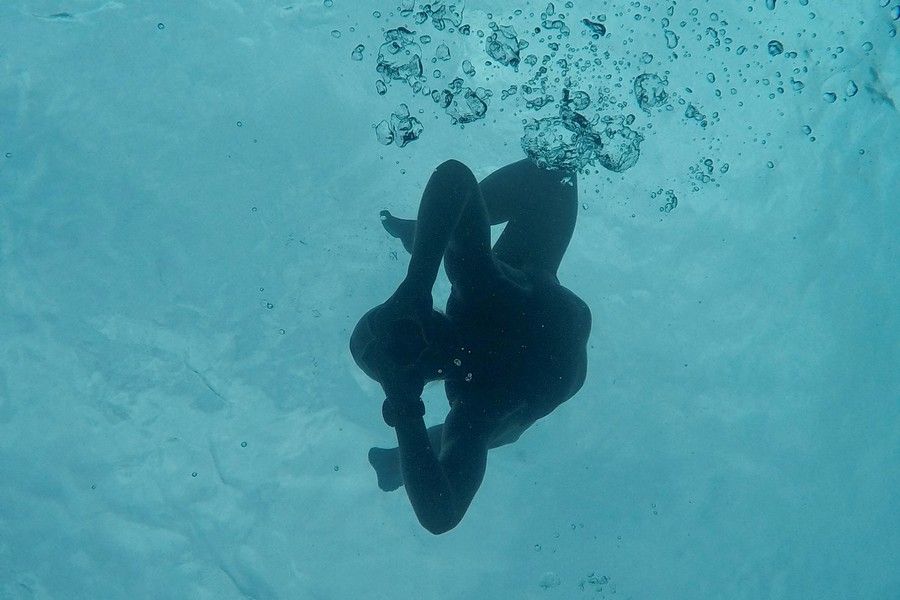 Look carefully and you'll see our guide Sian snapped her guest really feeling the underwater love in the Maldives.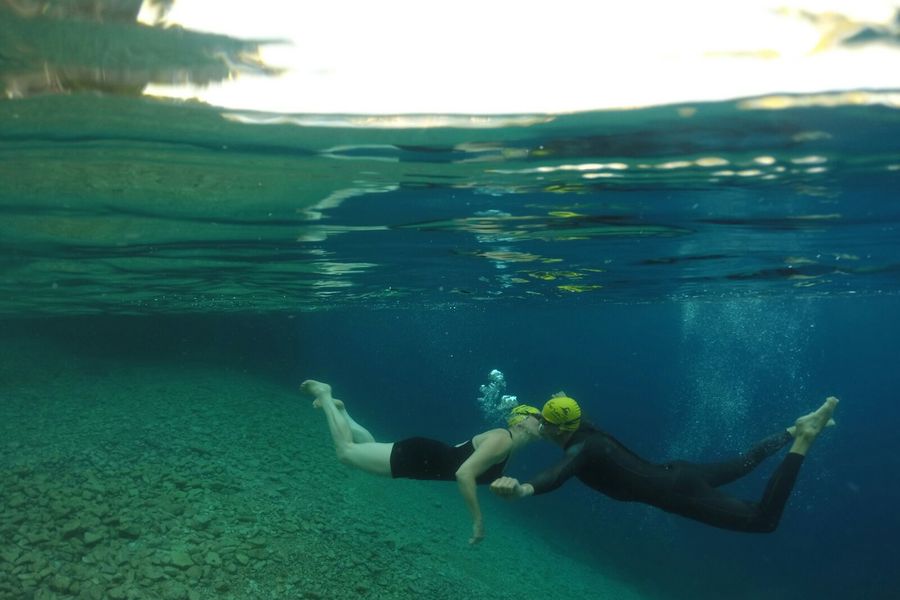 If you thought you could have a secret underwater kiss in the Kornati Islands, think again! The waters here are perfectly clear and are great for exploring the seabed.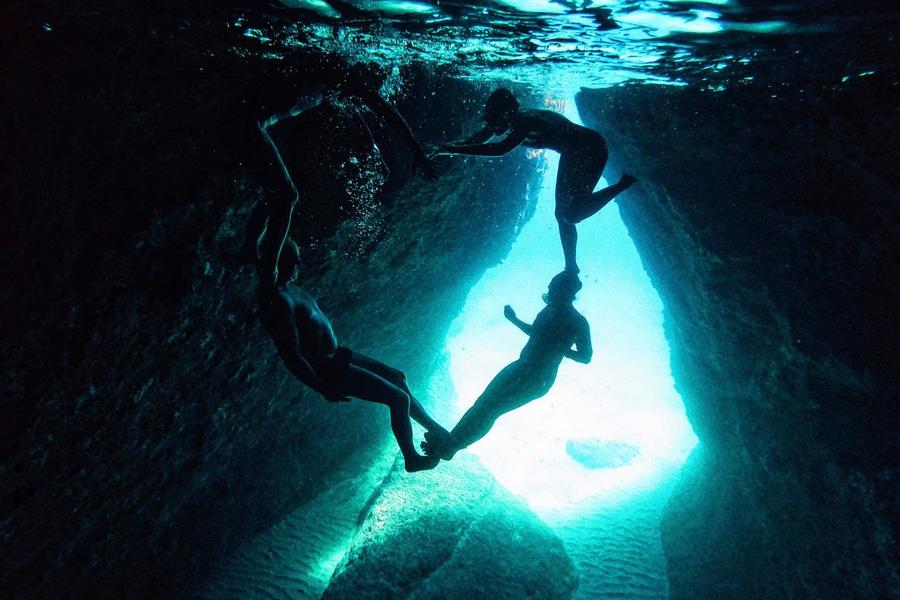 Guide Elodie and her friends had a great time playing around in the caves of Milos. Can you make out the heart shape they've created?