Think of Slovenia, and images of pristine lakes, charming alpine villages and of course the iconic Lake Bled come to mind. A swimming holiday then seems a perfect way to enjoy Slovenia's natural beauty. This central European country is a hive for exciting swimming opportunities, read on to find out why you should explore Slovenia from the perspective of the water.
Alpine backdrops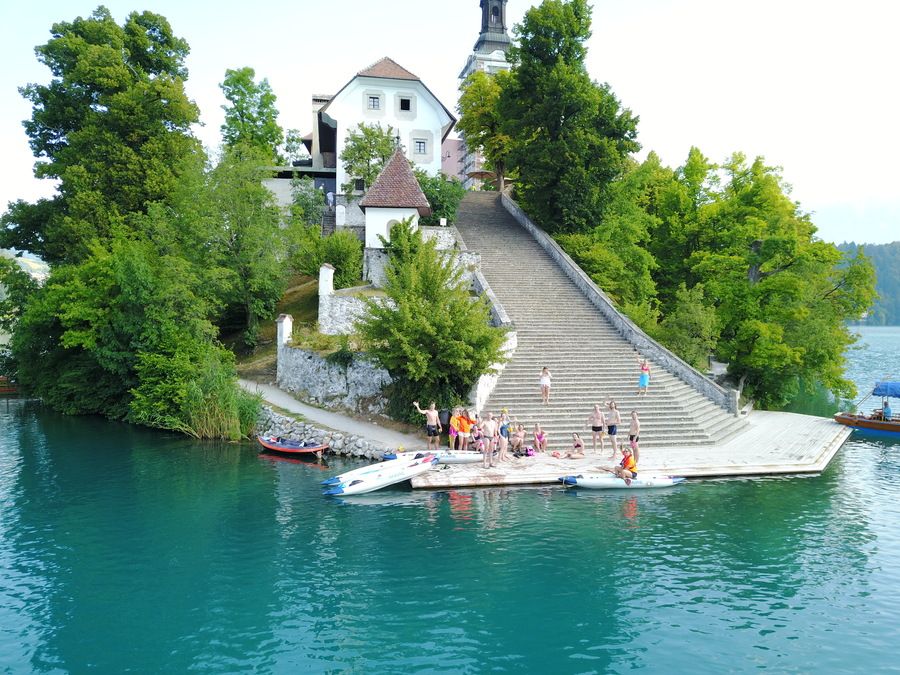 There's something incredibly humbling when your outdoor swimming takes you alongside impressive and imposing peaks. Vast and expensive, yet still able to offer a cosy and intimate feel to river and lake swimming, mountains bring a special touch to an open-air swim. Slovenia's northwest is a largely mountainous area and enjoys so many incredible landscapes with views of the Alps. For most of our swims in Slovenia, we are lucky to enjoy incredible mountainous backdrops, such as the Julian Alps that surround Lake Bohinj and stretch to Lake Bled, where the hills of Straža and Ojstrica offer up great elevated views over the lake.
Many beautiful swim spots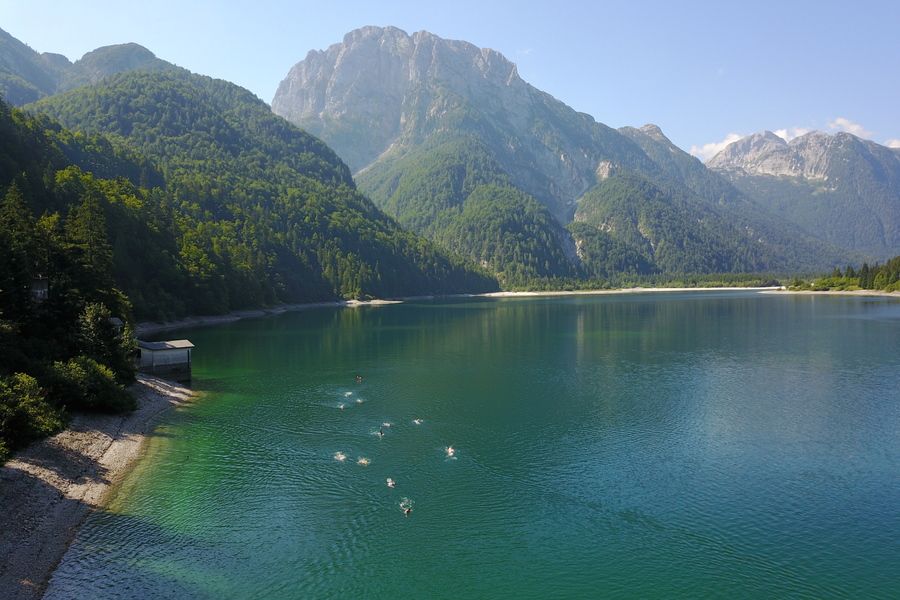 There are so many stunning lakes and rivers to swim in in Slovenia, from smaller bodies of water, to the wider expanses of Lake Cerknica. There's a great amount of choice of swimming available, with each swim spot offering the beauty of Slovenia's stunning outdoors, but each with its own distinct appeal. Lake Bohinj offers a wider, calmer expanse to swim in, Bled gives the iconic views, the chance to swim around the country's only natural island and enjoy the excitement of the specialness of the place, and the Soca River has a wide appeal, from the thrill of its rapids, to the laidback charm of the calmer parts of the stream.
Unusual natural features, including waterfalls and incredible hiking spots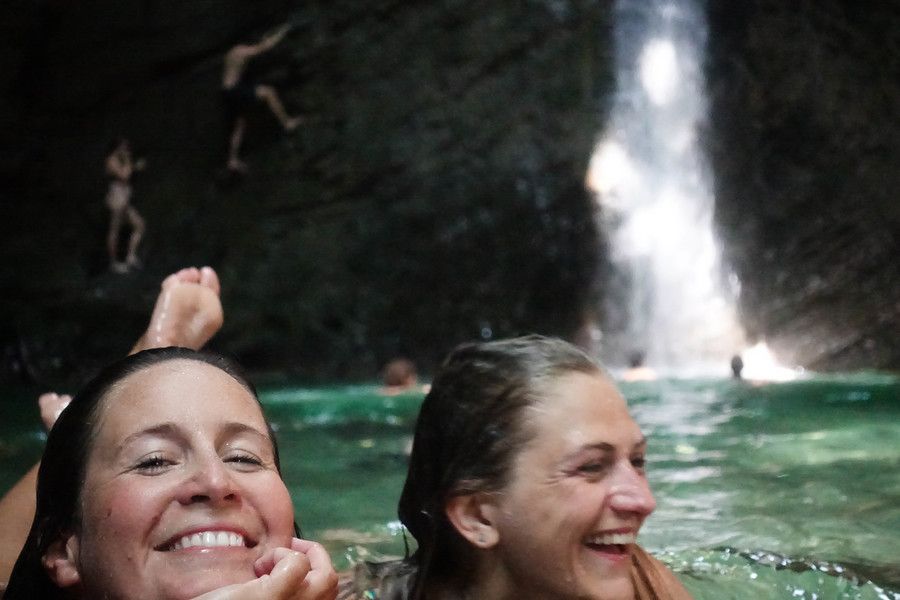 From waterfall walks and hikes up over the hills that surround the lakes, there's so much to enjoy pre and post swim around Slovenia. The colour of the water that can be found here has an almost magical quality, from milky green tones at the lakes' edges, to jewel like emerald hues and blue and brilliant turquoise sections found along the winding River Soca. So much of what you'll see whilst swimming in Slovenia feels like scenes from a dream.
Refreshing but warm waters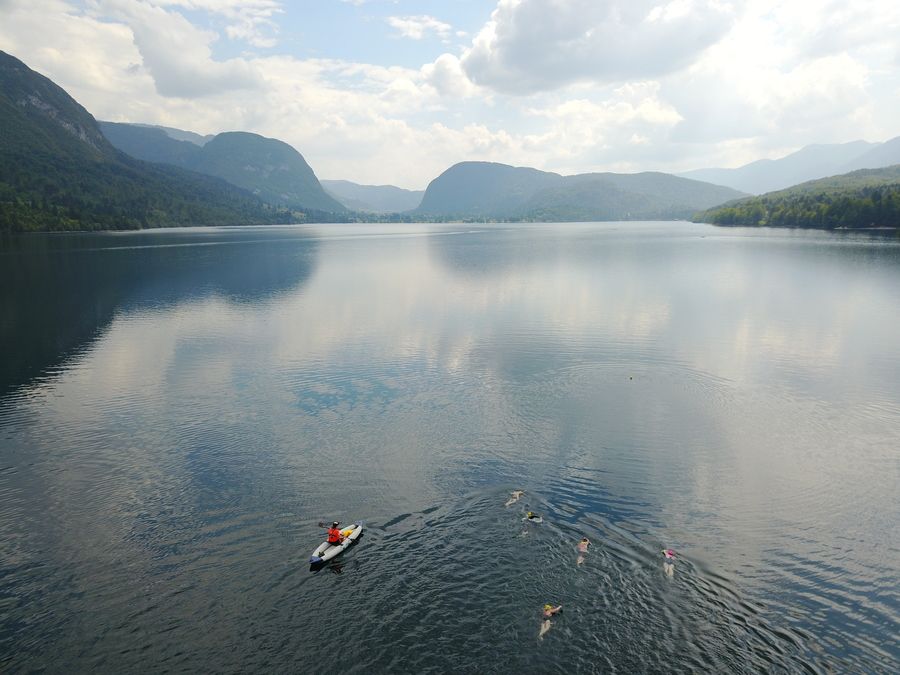 In inland Slovenia, the swimming on offer is the invigorating delights of freshwater swimming (so no salty tongues!) The lakes in the northwest of the country enjoy water temperatures in the low 20's (degrees Celsius) in July and August, which is the time of year we visit on our Lake Bled and the Slovenian Alps trip, and is a great temperature to comfortably swim a few kilometres without getting too hot.
Calm currents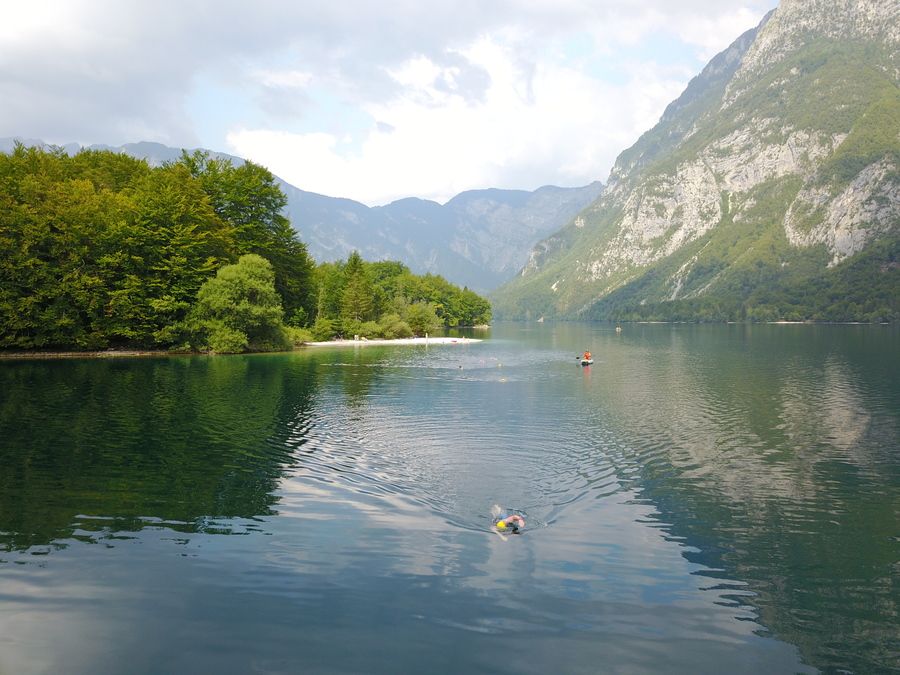 Flat, calm waters are a welcome feature in Lake Bohinj and Lake Bled, allowing the swims to be accessible for many. Even in the Soca River, which enjoys areas that are perfect for rapids rafting, we search out its calmer areas, enjoying the gentle flow of the river with a fantastic backdrop. For the swimmer who enjoys a peaceful and serene swim, this is the place to head to.
Easy access to the water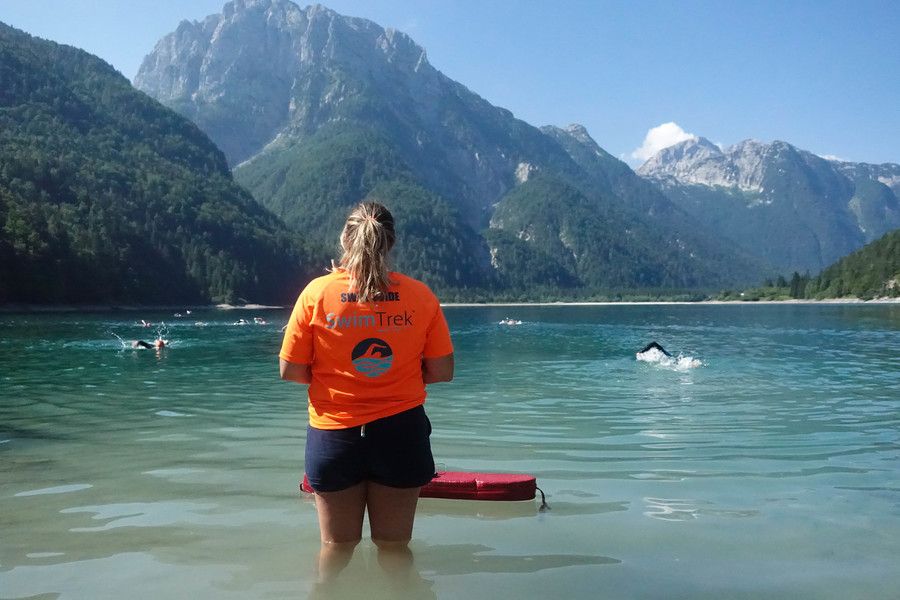 With lakes that are easy to wade in and close to each other, swimming around Slovenia is simple and straightforward. The edges of Lake Bohinj have a gradual decline making your entrance into your swim comfortable and stress-free. Lake Bohinj and Lake Bled are also only 30 minutes apart, making it easy to enjoy an action-packed trip on a shorter time frame. It's also a breeze to hop over the border and enjoy some of Italy's great lake swimming, such as the stunning Lago del Pradil, which we also visit on our or Lake Bled trip.
If you like the sound of swimming in Slovenia, why not swim with us on our Lake Bled and the Slovenian Alps trip? Swimming with SwimTrek offers up the chance to swim around the country with the organisation of getting to and from your swims all taken care for you. You can find out more information of the trip here.