June 2017 Winner!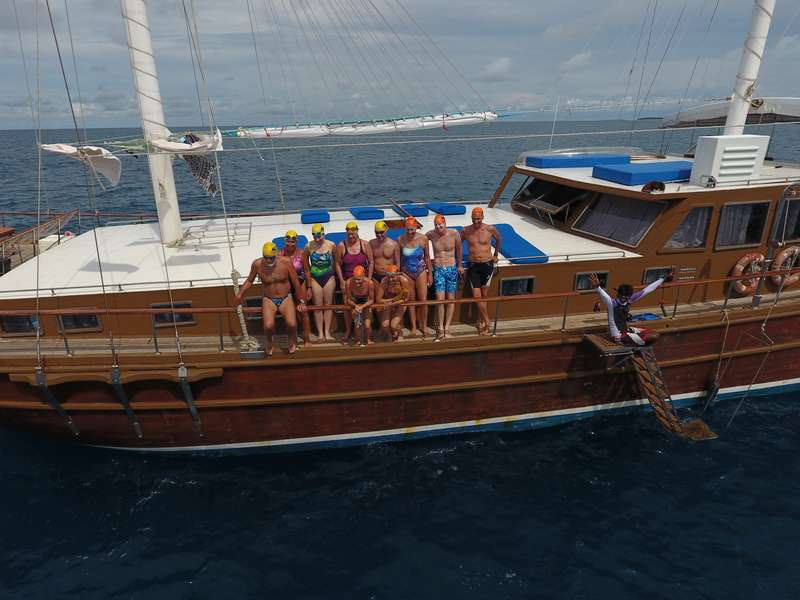 This photo was taken in The Maldives by Hupa Ibrahim via a drone. Great shot of all our guests aboard the MV Felicity.
Second Place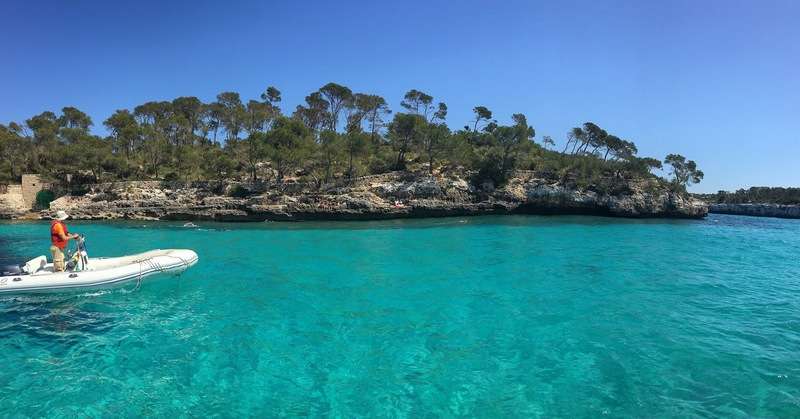 This photo is taken of our guide John Lester coaching in Mallorca last week on our Open water Coaching trip.
Third Place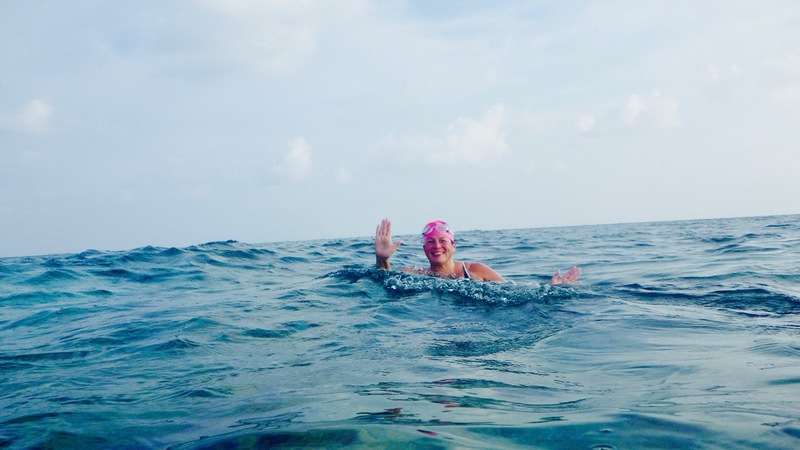 We love this photo of Lydia Kan waving at the camera while she swims in The Maldives!
Fourth Place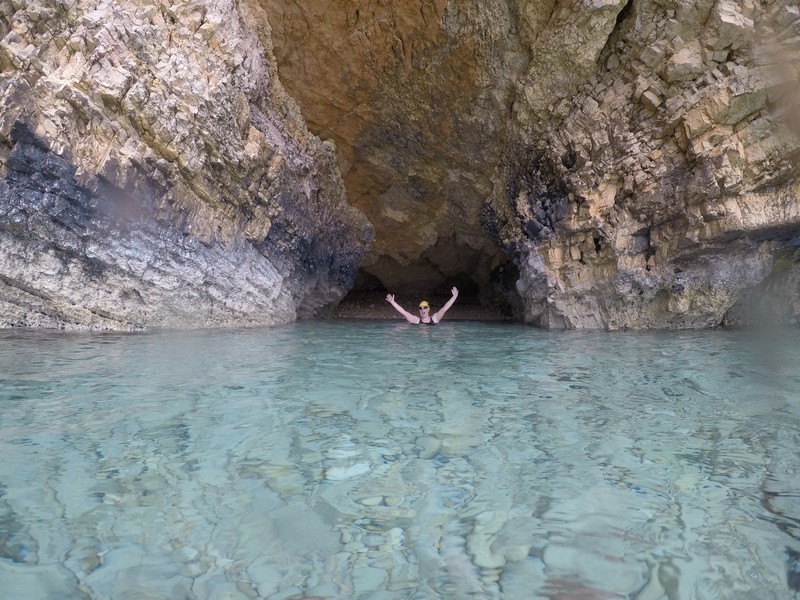 Mark H took this photo while swimming in the caves in the Greek Cyclades.
Fifth Place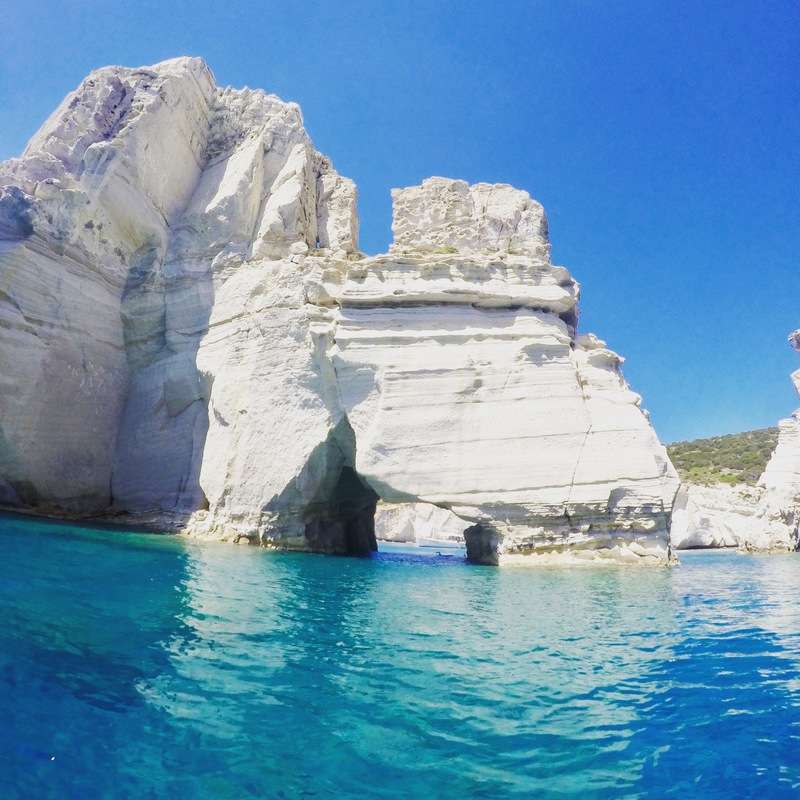 Awesome photo taken by Sian in Milos, Greece after swimming through the archway.