As the sun set on London on Wednesday 3rd February, SwimTrek held it's first social and talk evening at The Brockwell Lido Cafe, London.
With drinks in hand, seasoned and new SwimTrekkers settled into their chairs as Kevin Murphy AKA 'King of the Channel' kicked off the evening with inspirational tales of "daring doo" from the many swims he's completed across the world. Among many others some of the tales he spoke of included the multiple Channel swims that made his name, swimming the Nile Marathon, the length of Lake Balaton in Hungry and in the fjords of Norway.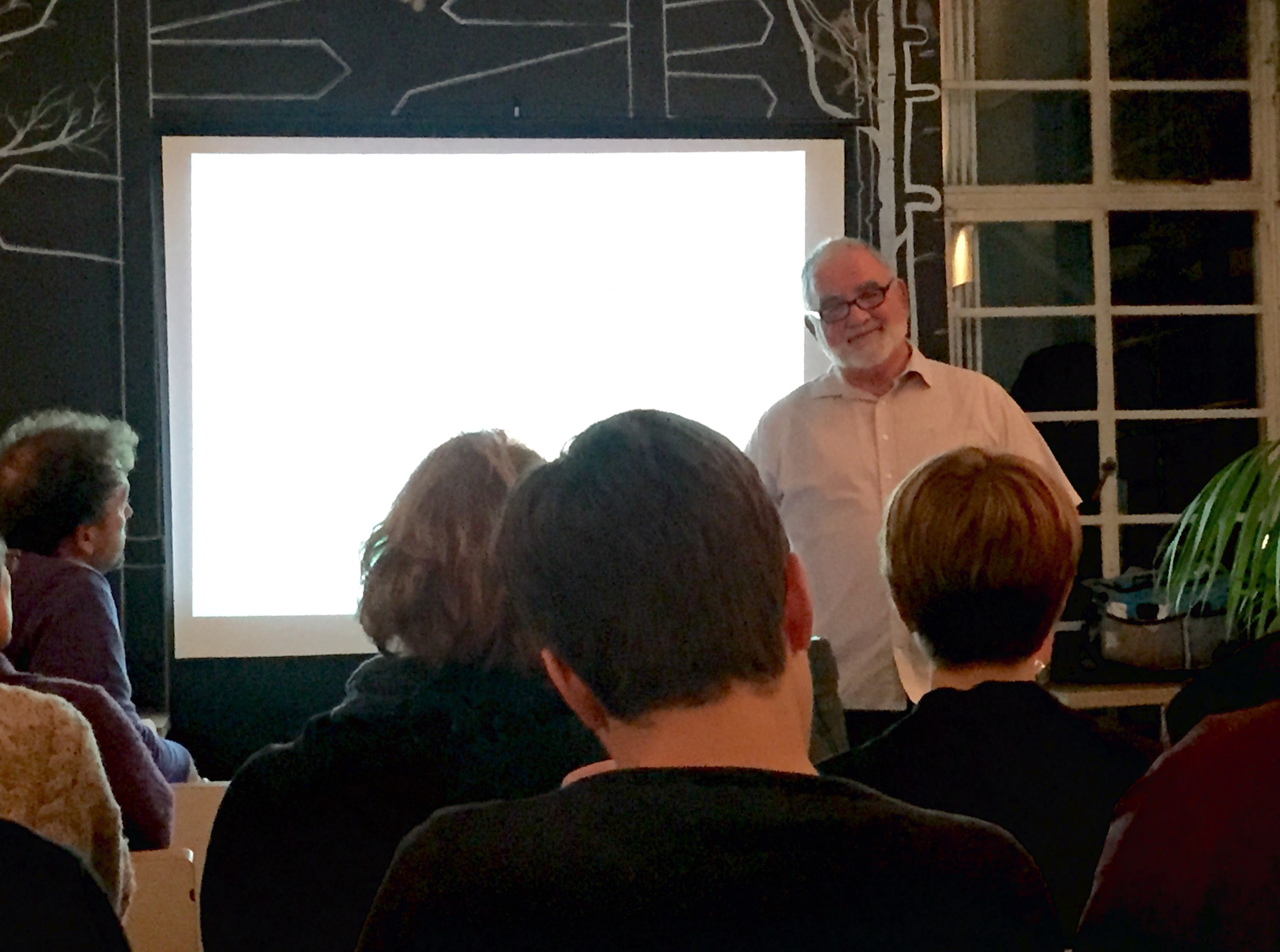 Following on in Kevin's wake, Simon stepped into the spot light and shared some of his own world swims, experiences of setting up SwimTrek and introduced some of the exciting new trips ahead.
With the talks finished, and before the bar closed it was time for a couple drinks and a good old natter about swimming.
It was a great evening and we look forward to hosting one again soon.