Bespoke SwimTrek Trips
Take the SwimTrek holiday of your dreams...
If you're looking for the perfect swimming holiday for you, why not tailor make it exactly the way you want it by choosing to take one of our bespoke swimming holidays
With the help of a dedicated and knowledgeable member of our head office staff to guide the formation of your dream trip, let us help create everything you're hoping for and more for your individually tailored swimming getaway.
From island hopping in the Maldives to swimming alongside unspoilt Caribbean beaches to an adventure living aboard a luxury yacht on the Egyptian Red Sea, create the perfect swimming holiday for you with help from the industry leading experts.
The following are examples of what we have tailor made in the past...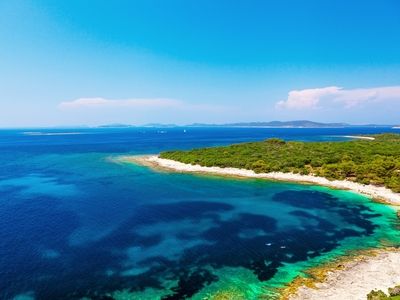 Ugljan
A private trip to the remote and stunning Ugljan island in Croatia, exploring the surrounding small islets in the Zadar archipelago. With beachside accommodation and plenty of charming local tavernas to eat in every night, this week comprised of finding new bays and beaches to explore everyday and plenty of time to relax on the boat and in between swims.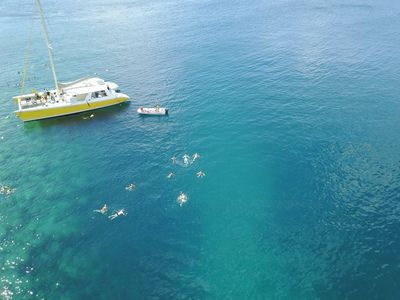 St Kitts
For a group that loved longer swims, SwimTrek was able to tailor the trip to exactly what the client was looking for. This trip incorporated many of this Caribbean island nations most iconic sights with what they loved most: being in the water for as long as possible. Our guests swam past Lovers Beach where turtles are known to nest. They completed the Nevis to St Kitts crossing twice, once as a group and a second time as a relay. This group enjoyed extending some of the local popular swims such as a crossing out to and circumnavigation around Booby Island from Turtle Beach on St Kitts.
To start planning for your swimming trip of a lifetime, get in touch with our specialist team at groups@swimtrek.com.